Shopping Cart
Your Cart is Empty
There was an error with PayPal
Click here to try again
Thank you for your business!
You should be receiving an order confirmation from Paypal shortly.
Exit Shopping Cart
The Amazing Human Brain 
If you are ever feeling uninspired, take a moment to consider the amazing marvel between your ears – your brain!
Did you know that although your brain makes up only 2% of your total body weight, it consumes approximately 20% of your energy? Or, did you know that the brain is composed of 100 billion cells that make a million connections every second of our lives? 
Do we really have to end up "over the hill"? Up until recently, we have understood that all the growth and development of the brain occurs early on in life. We were previously taught that the brain reaches its maximum weight around 20 to 25 years of age, and after that it's all downhill as the brain loses about 10% of its weight over a lifetime. 
However, advances in neuroscience now reveal that early brain development sets the stage for ongoing development throughout adulthood, and into old age. We now know that the brain can continue to grow neural pathways and to forge new connections – all it takes is repetitive use of these neural pathways. In accordance with the health of the whole body, subtle changes occur in the chemistry and structure of the brain throughout midlife in most people. 
It appears that neurons can readjust to various degrees of damage and degeneration, as long as the neuronal cell body remains intact, where nearby surviving neurons can compensate, in part, by growing new dendrites and synaptic connections. Neuroplasticity – Not a plastic brain, but an evolving one! 
This capacity of the brain to reconfigure its wiring is called neuroplasticity, a process whereby neural pathways are laid down to develop our unique individuality. Neuroplasticity was previously thought to be relevant only in utero and in children and adolescents; however, it has now been demonstrated that our brain continues to grow well into adulthood. This discovery holds revolutionary hope for a wide range of applications, from protecting against degenerative age-related change, to greater levels of recovery in those who have suffered brain injury, to strengthening and optimising healthy brains well into the later stages of life. It also holds that we can literally "change our minds" by deliberate concentrated thought processes and deliberate practice of new skills to build and strengthen new neural pathways. Of course, this ability to change may be positive or negative, as we also have the power of choice. 
Give the brain smart nutrition... 
So how do we support and nourish this marvelous organ and encourage positive neuroplastic growth? We may have overlooked the health of the brain in the past whilst we managed the health of the body, but in reality we need to support the cellular health of every organ. It's true that if things go "wrong" with the brain, from injury or trauma through to depression or psychosis, it is very frightening. 
We do need to rely on the skills of neurosurgeons and psychiatrists for specialist assessment, diagnosis and treatment for life-saving strategies, but don't underestimate the profound, supportive role that Natural Health Practitioners can offer in supporting those with brain dysfunction, stress and mood disorders, substance abuse or age-related neural degeneration. 
We can offer unique, complementary nutritional, herbal, dietary and lifestyle support for patients and work in harmony with the multiple modalities that are often required for holistic management of brain dysfunction and stress and mood disorders. 
Wellness for the brain CELL The maxim "prevention is better than cure", couldn't be more true when it comes to the brain. Targeting nutritional strategies at optimum brain health, and consequently mental function, is essential to enhance every
Annual Check-Ups 
Can Uncover Some Serious Risk Factors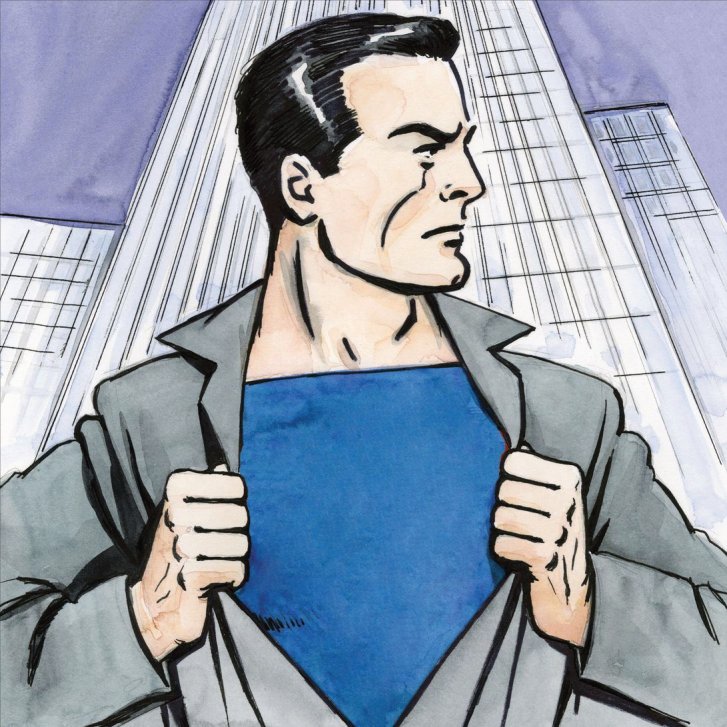 Introduction
I would like to share this story with you to inspire you to take charge of your own health today.
A 41 year old male was referred by his Doctor as a recent medical checkup had revealed an abnormal blood profile. The Medical Practitioner told the patient that if he could not normalize his cholesterol levels in four months, the patient would have to start taking medications to lower his cholesterol. His total cholesterol was 6.6 mmol/L and LDL 5.0 mmol/L; and he had mildly elevated hsCRP. The patient weighed 95.5 k and was carrying excess fat, particularly around his waist. This combination of signs and symptoms clearly marked him as being in a very high risk category for cardiovascular disease. He also had a family history of cardiovascular disease and was under significant stress at work. At the time he was taking a multivitamin but no pharmaceutical drugs or other supplementation.
Prescription for Better Health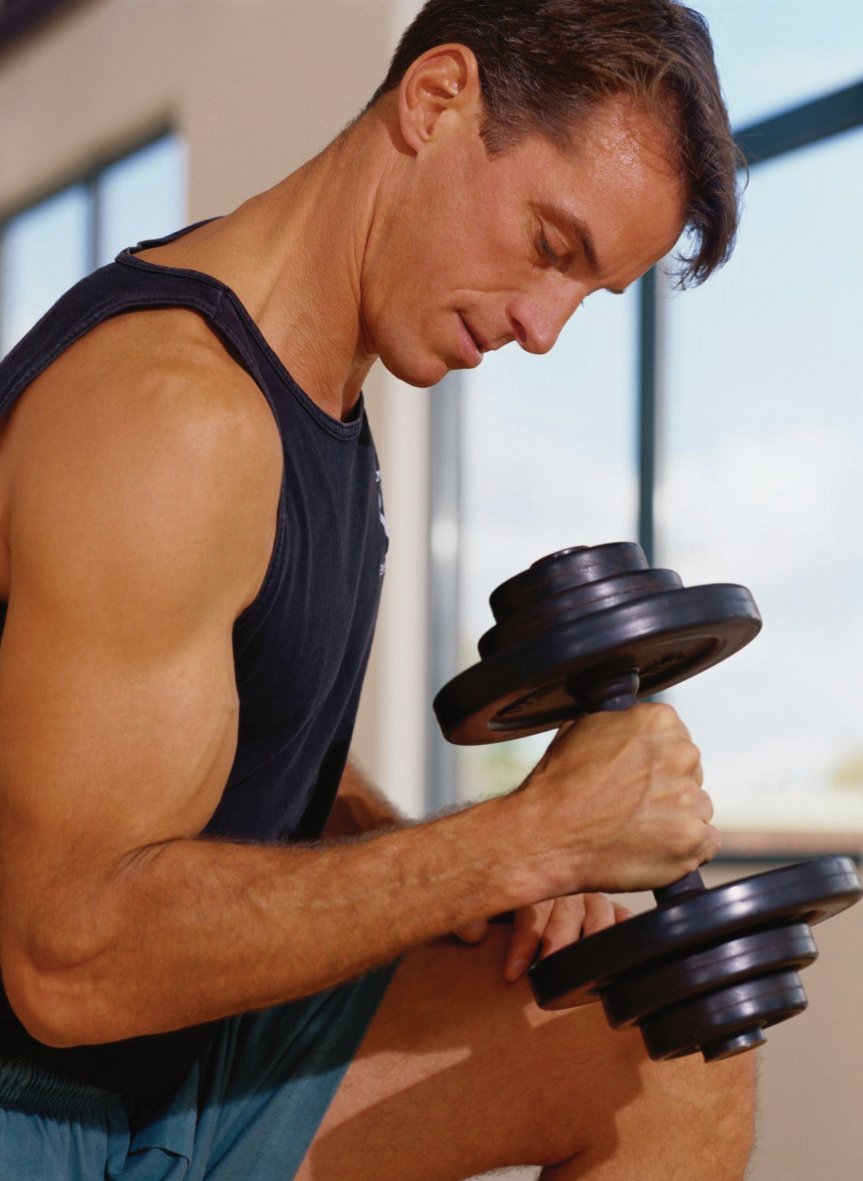 To reduce cardiovascular risk and improve long-term health, the holistic treatment plan included a high fibre, low glycaemic load, calorie-controlled diet, as well as aerobic and strength training exercise. The exercise regimen was prescribed to increase muscle mass, promote fat loss and support healthy cardiovascular function. The supplements listed below were also prescribed. The patient was highly motivated and was fully committed to his supplement regimen, nutritional plan and exercise routine.
Therapeutic doses of high quality clean fish oil (no mercury or pesticides) 
Bio Q10
Antioxidants
Natural-cholesterol-reducing tablets
Reducing Risk Factors in Just 10 Weeks…
In just ten weeks, this holistic treatment protocol yielded impressive clinical results. The patient's Medical Practitioner had never seen such significant results in such a short time-frame, which negated the need for cholesterol-lowering medications.
Real Clinical Results Come from Real Commitments to Change
This patient achieved substantial improvements in his cardiovascular and metabolic health parameters in just ten weeks, thanks to some simple recommendations and his great attitude, motivation and hard work. He was able to improve his cholesterol levels and reduce his cardiovascular risk profile significantly, without resorting to pharmaceutical interventions. It is common in clinical practice to see patients who have been given a relatively short period of time to normalize their cholesterol levels through non-pharmaceutical methods. Case studies such as this demonstrate that correct Nutrition and Natural Medicine can achieve great results even within these short time frames, helping reduce cardiovascular risk. This case study proves how appropriate Natural Medicine, together with diet and lifestyle choices, have the power to significantly change physiology and reduce the risk of chronic disease in patients.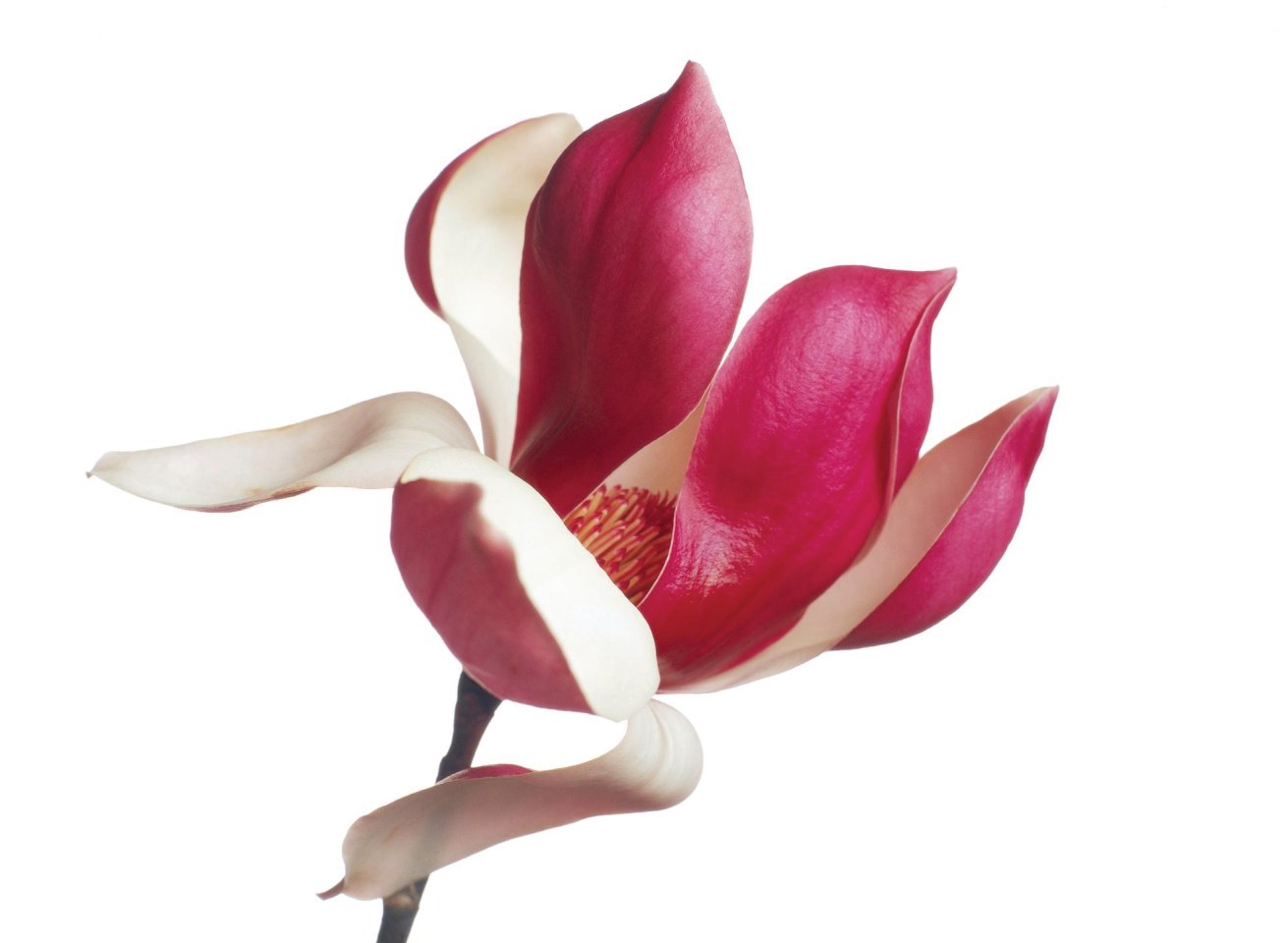 "Don't Wait to Get Sick 
to Get Better"
Maria Augustyn ND, BHSc, RMT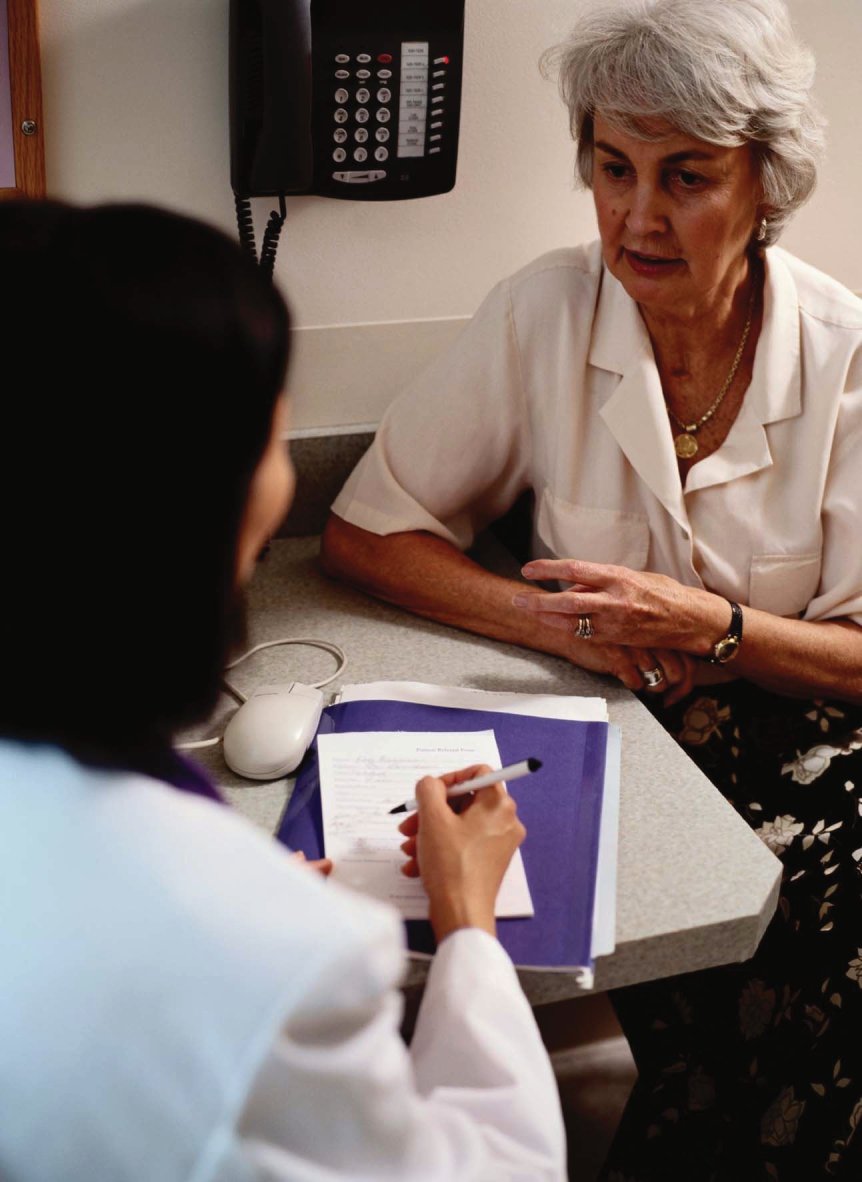 Are Cholesterol-Lowering Drug Regimens Causing Depression?
Low cholesterol is a risk factor for depression, according to integrative psychiatrist James Greenblatt, MD, of Waltham, MA. Speaking at the recent iMosaic conference, Dr. Greenblatt said there are 11 studies showing strong correlations between low total cholesterol and increased depression and suicidality.

The brain is the most cholesterol-rich organ, and cholesterol is a building block for many important hormones. This doesn't mean that high cholesterol levels are healthy, but neither are levels that are too low. Dr. Greenblatt contends that America's statin-mania is a key contributor to the epidemic of depression.

He's seen patients in whom serious depression resolved simply by reducing statins and allowing cholesterol to rise up. "I sometimes go against cardiologists, but you're not helping anyone if you increase risk of suicide while trying to prevent a heart attack"
Panaxea
About cholesterol (blood fats) 
Blood fats include triglycerides, LDL cholesterol and HDL cholesterol. When levels of these fats are abnormal or disturbed patients are at risk of atherosclerosis, hypertension, coronary artery disease, stroke and a number of other disorders.
The most common types of blood fat disorders that patients can present with (either alone or in combination) are:
High LDL: low-density lipoproteins (LDL's) transport cholesterol and triglycerides away from cells and tissues that produce cholesterol (e.g., liver), towards cells and tissues which are taking up cholesterol and triglycerides (e.g., peripheral tissues, muscles, nerves, etc). When too much LDL cholesterol circulates in the blood, it can slowly build up on the inner walls of the arteries that feed the heart and brain. Together with other substances LDL can form plaques, thick, hard deposits that can clog those arteries. This is why cholesterol inside LDL lipoproteins is called bad cholesterol. The risk of having a heart attack or stroke rises directly as a person's LDL cholesterol level increases.
Low HDL: high-density lipoproteins (HDL's) carry cholesterol away from the arteries and back to the liver, where it's excreted via the hepatobiliary excretion route. HDL also removes excess cholesterol from plaques in arteries, thus slowing the progress of cardiovascular disease. This is why HDL cholesterol is known as the "good" cholesterol. Low HDL cholesterol levels increase the risk for cardiovascular disease.
High triglycerides: triglycerides are fats that contain a glycerol molecule attached to three fatty acids. These fats come from foods and are also made endogenously by the liver. The fat stored in the body is predominantly made from triglycerides. LDL carries triglycerides from the liver into the peripheral tissues and deposits it there; HDL carries it from the peripheries back to the liver for excretion. For this reason, hypertriglyceridaemia is commonly associated with high LDL and low HDL levels. High blood triglyceride levels are associated with increased risk for cardiovascular disease.
Symptoms & Signs
High cholesterol levels may cause few, if any, symptoms. Diagnosis is usually made through blood tests. Severe symptoms may include:
Fat deposits that form growths that look like yellow plaques  in the tendons and skin.
Extremely high levels of triglycerides may cause enlargement of the liver and spleen, and pancreatitis, such as severe abdominal pain.
Can also cause symptoms of cardiovascular disease such as angina and hypertension.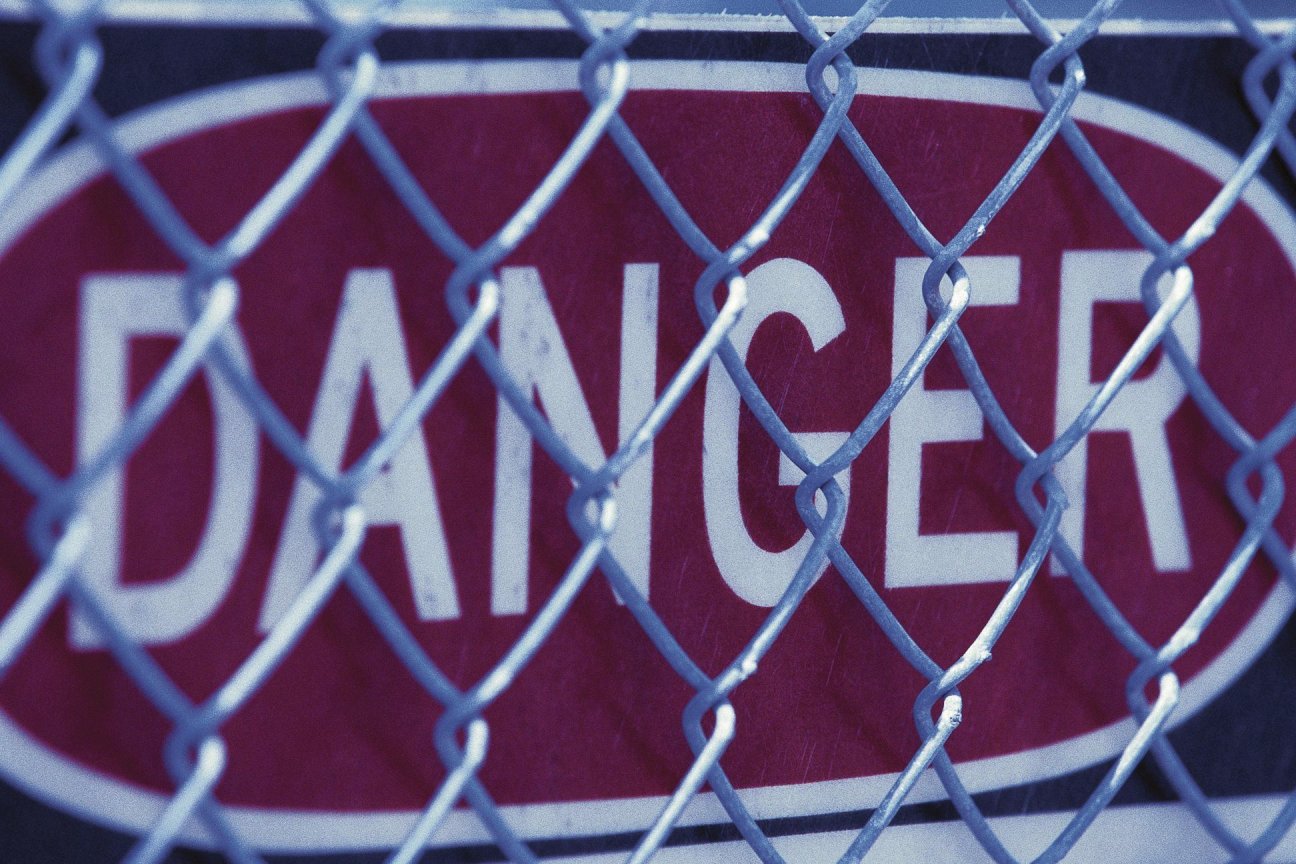 Aetiology / Risk Factors
Major causative factors and risk factors that can contribute to dyslipidaemia (blood fat disorders) include:
Obesity
Diet rich in cholesterol, saturated fat and trans-fatty acids
Excess calories in diet, particularly sugar and refined carbohydrates
Low fibre diet
Sedentary lifestyle
Stress
Smoking cigarettes
Hypothyroidism
Polycystic ovarian syndrome
Obstructive liver disease
Acute hepatitis
Acute and chronic alcohol abuse
Poorly controlled diabetes and/or insulin resistance
Overactive pituitary gland
Nephrotic syndrome and/or kidney failure
Porphyria
Systemic lupus erythematosus
Multiple myeloma
Lymphoma
Medications (e.g., oestrogens, oral contraceptives, corticosteroids, beta blockers, anabolic steroids and isotretinoin)
Diet and Lifestyle
Dietary and lifestyle guidelines that may assist in the management of dyslipidaemia include the following:
Weight reduction where appropriate is essential. A Ketogenic Diet is a safe fat loss program that burns fat quickly, helps to lower blood triglycerides and increase beneficial HDL levels.
Maintaining dietary fibre is an important part of dietary management of dyslipidaemia. Water soluble fibres, taken with adequate water, swell in the stomach to create a sensation of fullness which helps reduce appetite. They also help prevent cholesterol absorption from the gut and promote ease of elimination.
Diets should also include soy protein because it reduces total cholesterol when combined with a low-fat diet.
Dietary intake of foods high in antioxidants is important as an inverse association has been found between dietary antioxidants and risk of CVD – vitamin E appears to be of particular value.
Omega-3 fatty acids (particularly DHA) from cold-water fish may be beneficial for lowering elevated triglyceride levels.
Permanent change in the amounts of saturated fat and cholesterol consumed is also required.
The Mediterranean Diet has been found to be beneficial in managing dyslipidaemia. This is comprised of whole grains, fresh fruits and vegetables, fish, olive oil and garlic. This diet is high in monounsaturated fatty acids and has been shown to increase HDL cholesterol plasma levels and reduce susceptibility to LDL oxidation.
Lifestyle modifications that are beneficial include increased physical activity, stress reduction and smoking cessation (tobacco use lowers HDL cholesterol).
Helpful Programs
Integrated Detoxification
A comprehensive integrated detoxification program involving both gut repair and liver regeneration may assist in the management and prevention of dyslipidaemia by improving overall hepatic function, and reducing the inflammatory stimuli of toxicity, dysbiosis and poor diet.
Professional Weight Management Program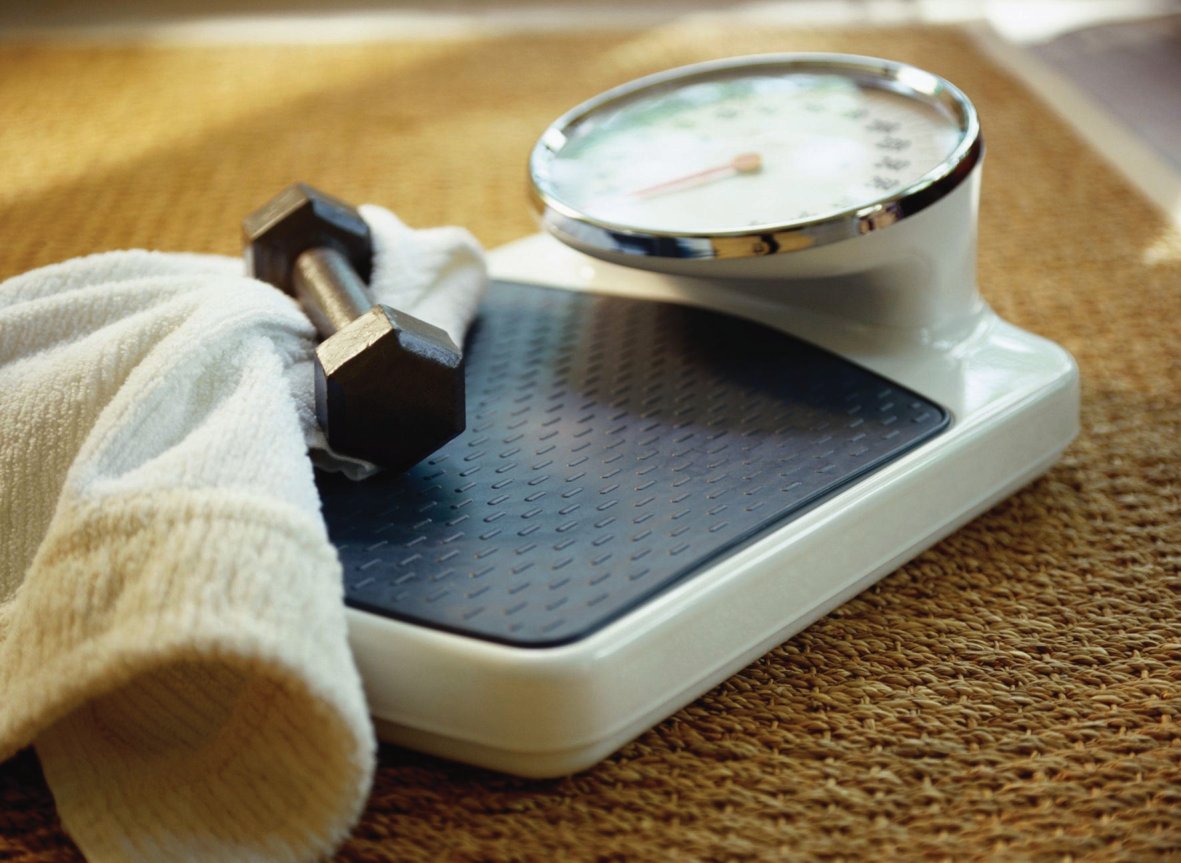 A carbohydrate-controlled, Ketogenic fat loss program is an essential approach for those with severe insulin resistance, who will usually also be overweight or obese.
Reducing dietary glycaemic load will reduce insulin release and help patients lose fat, particularly visceral adipose tissue, thus helping to minimise the risk of many chronic illnesses.
Wellness Lifestyle Program
This program is for those of relatively normal weight (i.e. fat percentage) and activity. This approach is designed to maintain a healthy body composition and insulin sensitivity by utilising an anti-inflammatory diet, stress management and regular exercise, all associated with optimum health and longevity.
)Drug holiday advised for bisphosphonates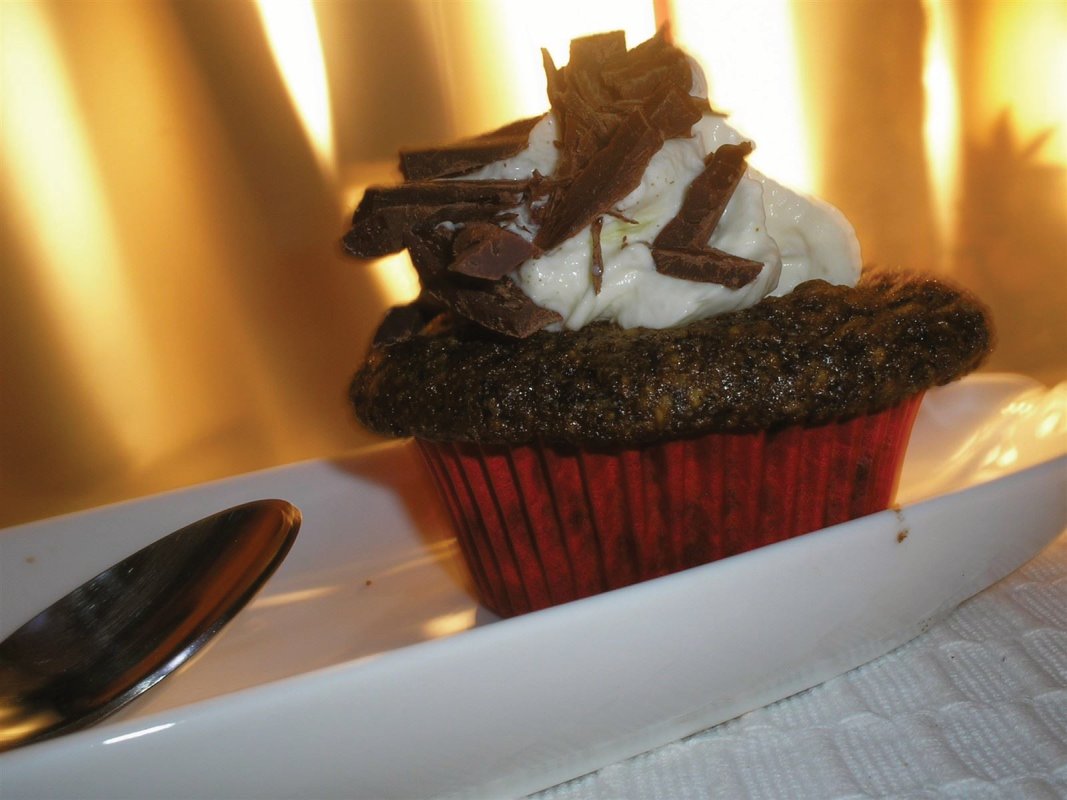 Good nutrition applies to the health of your bones.
Do you know what you need to do to safeguard your health?
Have a personal, unique and holistic prescription that will help you get the most out of your life:
Photographs Of Loved Ones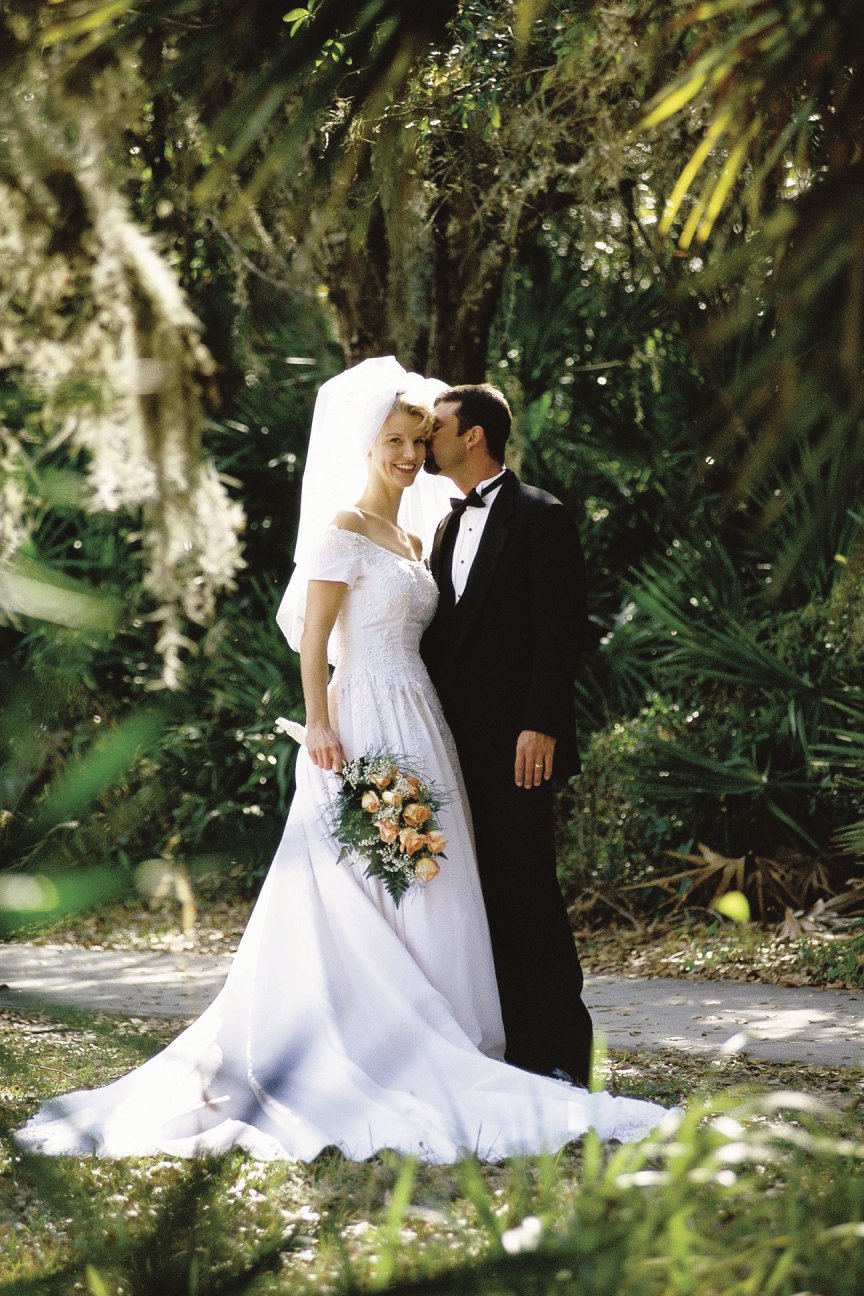 Can Be Effective Painkillers
You may remember being calmed by your mum the first time you had blood drawn in the doctor's office, or a loved one helping you feel like you're not alone.
The benefits of other people have been obvious to us for awhile, but new research is showing that a reminder as small as a photograph can have the same effect.
Ferris Jabr, writing for Scientific America, elaborates:
A Psychological Science study in 2009 first showed the effect. Psychologist Sarah Master of the University California, Los Angeles, and her colleagues studied 25 women and their boyfriends of more than six months. The researchers subjected the women to different degrees of thermal stimulation-a sharp, prickling sensation-as they either held their boyfriend's hand while he sat behind a curtain, held the hand of a male stranger behind a curtain, viewed a photograph of their boyfriend or viewed a photograph of a male stranger. Holding their partner's hand or viewing his photo decreased the women's pain significantly more than touching or viewing a stranger-and the photo was just as effective as the physical contact.
Next time you're coping with pain, consider looking at photographs of people you care about. It might make enduring that pain a bit easy.
For a look at other studies and more evidence, be sure to check out the full article.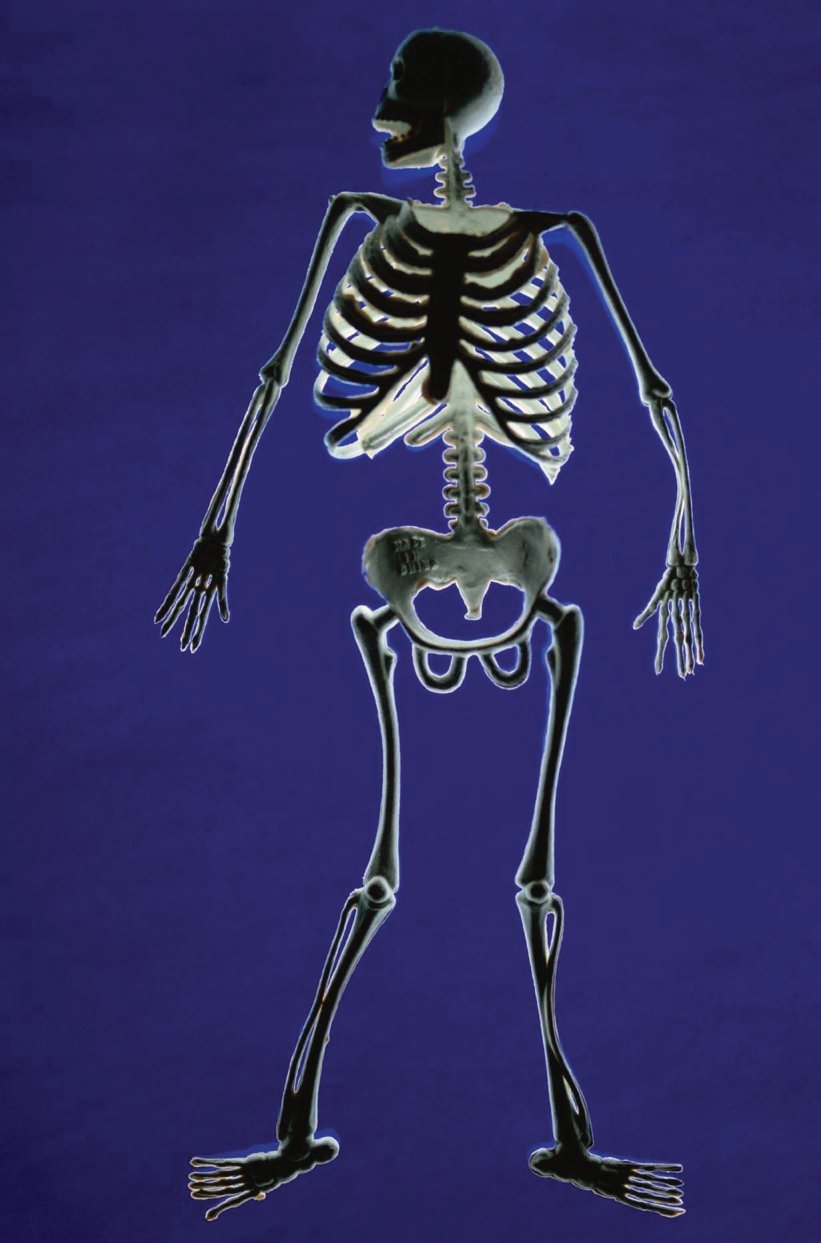 Paracetamol increases fracture risk by 50%
Australian researchers are warning about the possible effects of paracetamol on bone metabolism following a study showing the analgesic may increase the risk of a fracture by more than 50%.
The case-control study, in Bone, analysed data from the Geelong Osteoporosis Study. This included 560 women with incident fractures and a control group of 775 women without incident fracture.
Paracetamol use was 12% among the fracture group and 8% in the control group, representing an increased risk of 56%. Bone mineral density did not confound the association.
The study authors say the mechanism underlying the paracetamol-fracture link may involve the cannabinoid receptor being activated, as previous evidence has shown this affects the regulation of bone mass. Paracetamol also acts on prostaglandins and the cyclooxygenase (COX) enzyme, which modulate bone re-modelling, they note.
"These data suggest that paracetamol may have an independent impact on fracture risk, although the exact mechanism of action is unknown," they say. "Given the widespread use of paracetamol, this is of clear public health relevance and the result merits replication and validation in other clinical and pre-clinical studies."
 A new analysis of the cardiovascular safety of NSAIDs
(nonsteroidal anti-inflammatory drugs)
shows that COX-2 (
http://en.wikipedia.org/wiki/COX-2_inhibitor)
specificity is no guide to risk, and suggests that only Naproxen has any net benefit for symptomatic treatment of musculoskeletal conditions.
The review of all major randomised trials comparing NSAIDs with other NSAIDs or placebo concluded that almost all NSAIDs had an unacceptable risk/benefit profile and that the OTC availability of NSAIDs such as ibuprofen and diclofenac should be reconsidered.
Published in the BMJ, the Swiss study of 31 trials of seven widely used NSAIDs found that only naproxen could be confidently expected not to increase the risk of MI by 30%. "Conversely, we are confident that several other drugs—ibuprofen, diclofenac, etoricoxib, and lumiracoxib—are associated with a risk increase of more than 30% on several cardiovascular outcomes," the authors write.
They say the safety profile of individual NSAIDs varies considerably depending on the cardiovascular outcome. Rofecoxib (Vioxx) was associated with the highest risk of myocardial infraction, followed by lumiracoxib, whereas ibuprofen was associated with the highest risk of stroke followed by diclofenac.  Etoricoxib and diclofenac were associated with the highest risk of cardiac death. The study authors say that while naproxen seems to be the safest analgesic in cardiovascular terms, this had to be weighed against its GI toxicity and the need for  concomitant use of a PPI (proton pump inhibitors)  in some patients. They suggest celecoxib 400 mg once daily as an alternative.
Did you know that there are very safe and very effective natural alternatives to these nasty drugs?
Do the natural anti-inflammatorieshave side effects? Yes: antioxidant, health building, wonderful effects!
Try it today.
Make an appointment, look after your body naturally and extend your life, not only in the number of years but in all the life that you can add to your years.
Pain is not normal, wellbeing and vitality are normal.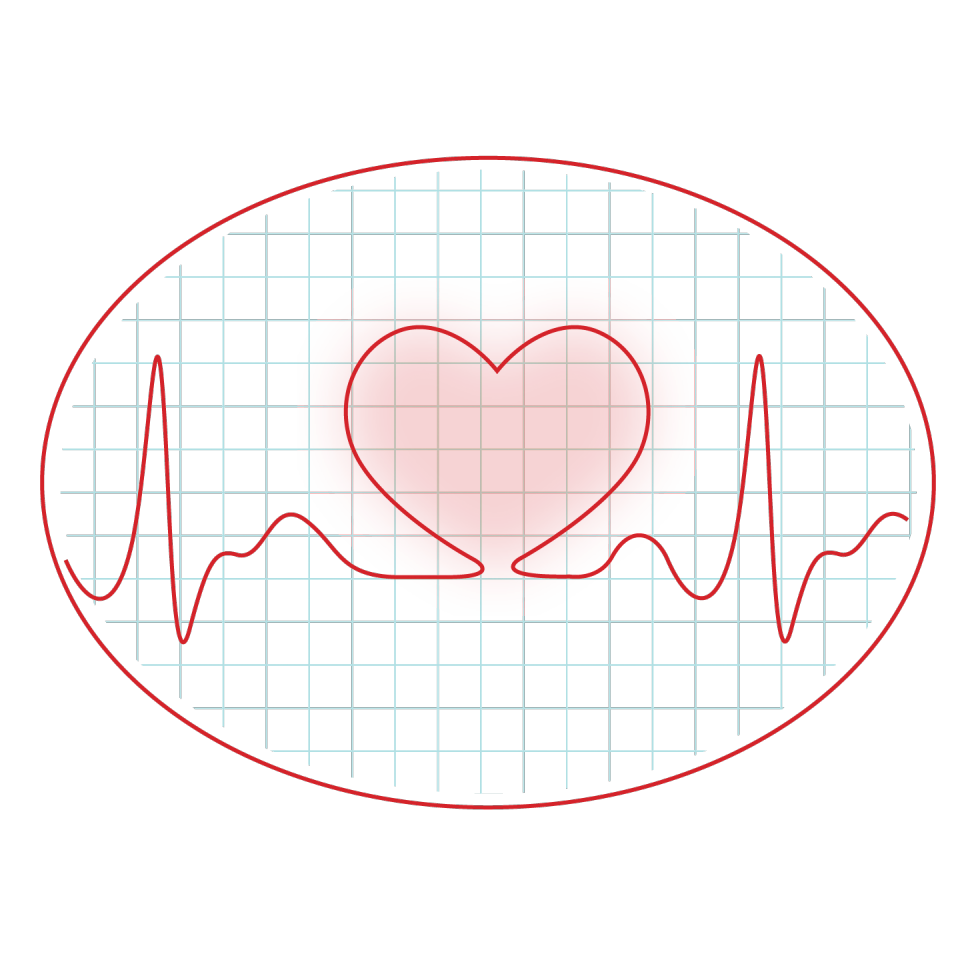 I found this article in the internet, and I encourage you to read it, I think is very important to consider a natural, safe treatment for high cholesterol.
"Doctors have been encouraged to prescribe the cholesterol-lowering drugs called statins quite liberally. Patients who suffer heart attacks often have elevated levels of cholesterol, so statins like Lipitor are prescribed to lower the cholesterol. There have been no conclusive studies to prove the full effectiveness of these drugs, however, and some doctors worry that reducing cholesterol simply takes away the warning signs of heart disease. The drug companies also claim that statin drugs have a low, nearly nonexistent incidence of side effects. These claims are based on trials of the drug on a carefully screened group of people, hardly a representative selection of the general public. Considering the rigorous selection process for drug trials, it is hardly a surprise that 51% of prescription drugs found to have serious adverse side effects not detected prior to FDA approval.As many as 98% of people using Lipitor or similar statin drugs experience muscle weakness. This is because the statins break down muscle tissue. A similar drug, Baycor, was removed from the market earlier this year after it caused muscle breakdown so severe that patients' muscles broke down and flooded their kidneys with toxins. Twenty-six Baycor users died from muscle failure.Though muscle damage, sometimes debilitating muscle pain and disintegration, is the most common side effect, statins have been found to cause many other serious adverse effects. Patients taking Lipitor have had a higher incidence of cancer, neuropathy, heart failure, dizziness, memory failure, and depression. The extent of these problems is far greater than anybody realizes because doctors often diagnose these side effects as problems relating to the original risk of heart disease, not the drug prescribed to treat it.If you are taking Lipitor or another statin and develop muscle weakness or pain, stop taking the drug immediately. If you have strange side effects that doctors cannot seem to diagnose, it could be related to the statins. Above all, if you chose to take these drugs, take Co-Q10 supplements. This is an important liver enzyme whose production is blocked along with cholesterol. If you are suffering adverse effects from these popular drugs, add your voice to the public outcry of statin victims so that doctors, drug companies, and the FDA realize the extent of the problem. If you have been harmed or crippled by these drugs you should contact a lawyer".
/