Shopping Cart
Your Cart is Empty
There was an error with PayPal
Click here to try again
Thank you for your business!
You should be receiving an order confirmation from Paypal shortly.
Exit Shopping Cart
Annual Check-Ups 
Can Uncover Some Serious Risk Factors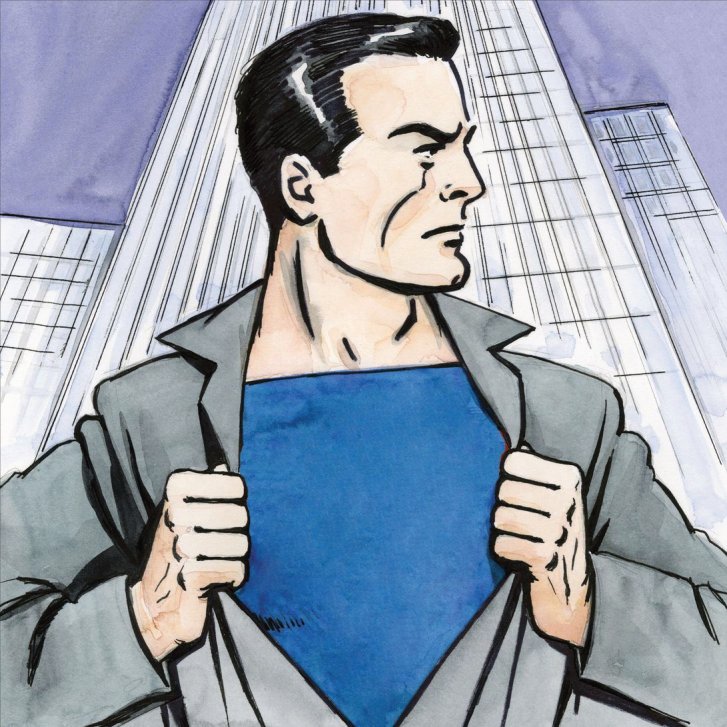 Introduction
I would like to share this story with you to inspire you to take charge of your own health today.
A 41 year old male was referred by his Doctor as a recent medical checkup had revealed an abnormal blood profile. The Medical Practitioner told the patient that if he could not normalize his cholesterol levels in four months, the patient would have to start taking medications to lower his cholesterol. His total cholesterol was 6.6 mmol/L and LDL 5.0 mmol/L; and he had mildly elevated hsCRP. The patient weighed 95.5 k and was carrying excess fat, particularly around his waist. This combination of signs and symptoms clearly marked him as being in a very high risk category for cardiovascular disease. He also had a family history of cardiovascular disease and was under significant stress at work. At the time he was taking a multivitamin but no pharmaceutical drugs or other supplementation.
Prescription for Better Health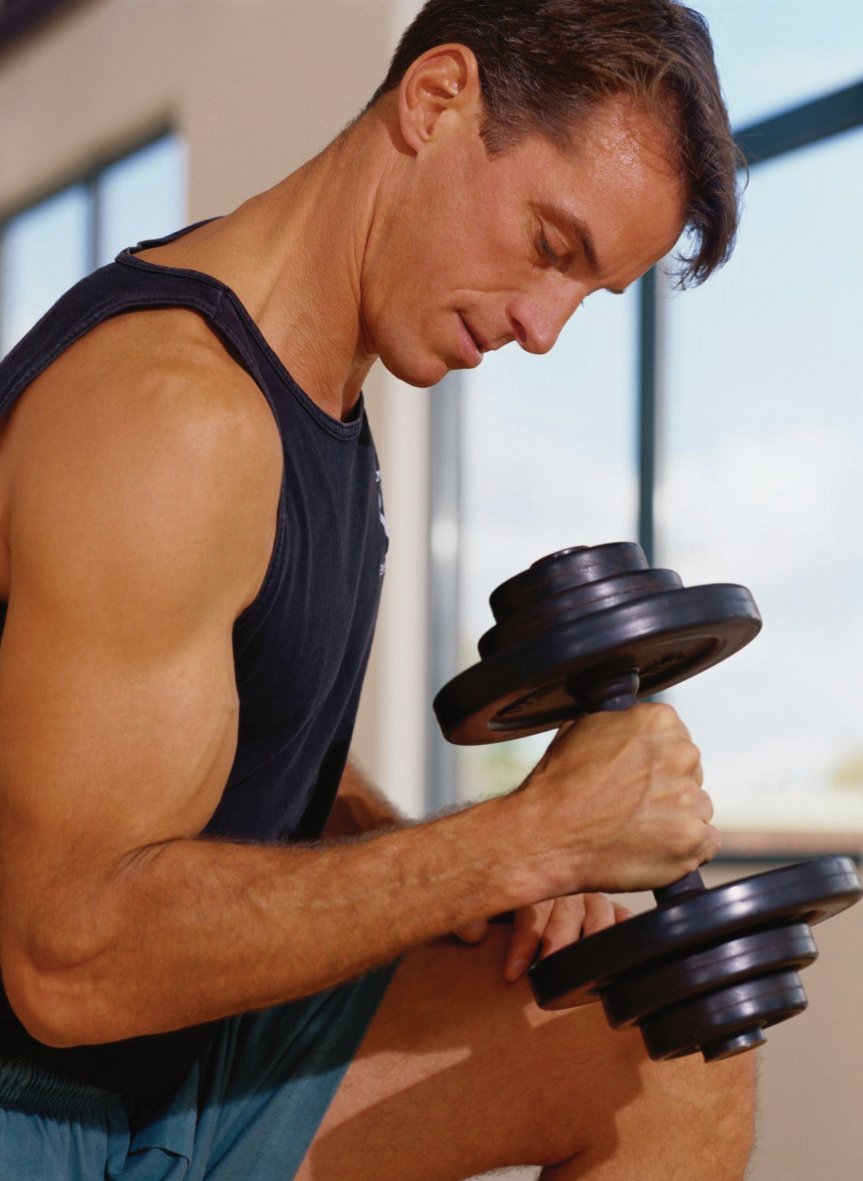 To reduce cardiovascular risk and improve long-term health, the holistic treatment plan included a high fibre, low glycaemic load, calorie-controlled diet, as well as aerobic and strength training exercise. The exercise regimen was prescribed to increase muscle mass, promote fat loss and support healthy cardiovascular function. The supplements listed below were also prescribed. The patient was highly motivated and was fully committed to his supplement regimen, nutritional plan and exercise routine.
Therapeutic doses of high quality clean fish oil (no mercury or pesticides) 
Bio Q10
Antioxidants
Natural-cholesterol-reducing tablets
Reducing Risk Factors in Just 10 Weeks…
In just ten weeks, this holistic treatment protocol yielded impressive clinical results. The patient's Medical Practitioner had never seen such significant results in such a short time-frame, which negated the need for cholesterol-lowering medications.
Real Clinical Results Come from Real Commitments to Change
This patient achieved substantial improvements in his cardiovascular and metabolic health parameters in just ten weeks, thanks to some simple recommendations and his great attitude, motivation and hard work. He was able to improve his cholesterol levels and reduce his cardiovascular risk profile significantly, without resorting to pharmaceutical interventions. It is common in clinical practice to see patients who have been given a relatively short period of time to normalize their cholesterol levels through non-pharmaceutical methods. Case studies such as this demonstrate that correct Nutrition and Natural Medicine can achieve great results even within these short time frames, helping reduce cardiovascular risk. This case study proves how appropriate Natural Medicine, together with diet and lifestyle choices, have the power to significantly change physiology and reduce the risk of chronic disease in patients.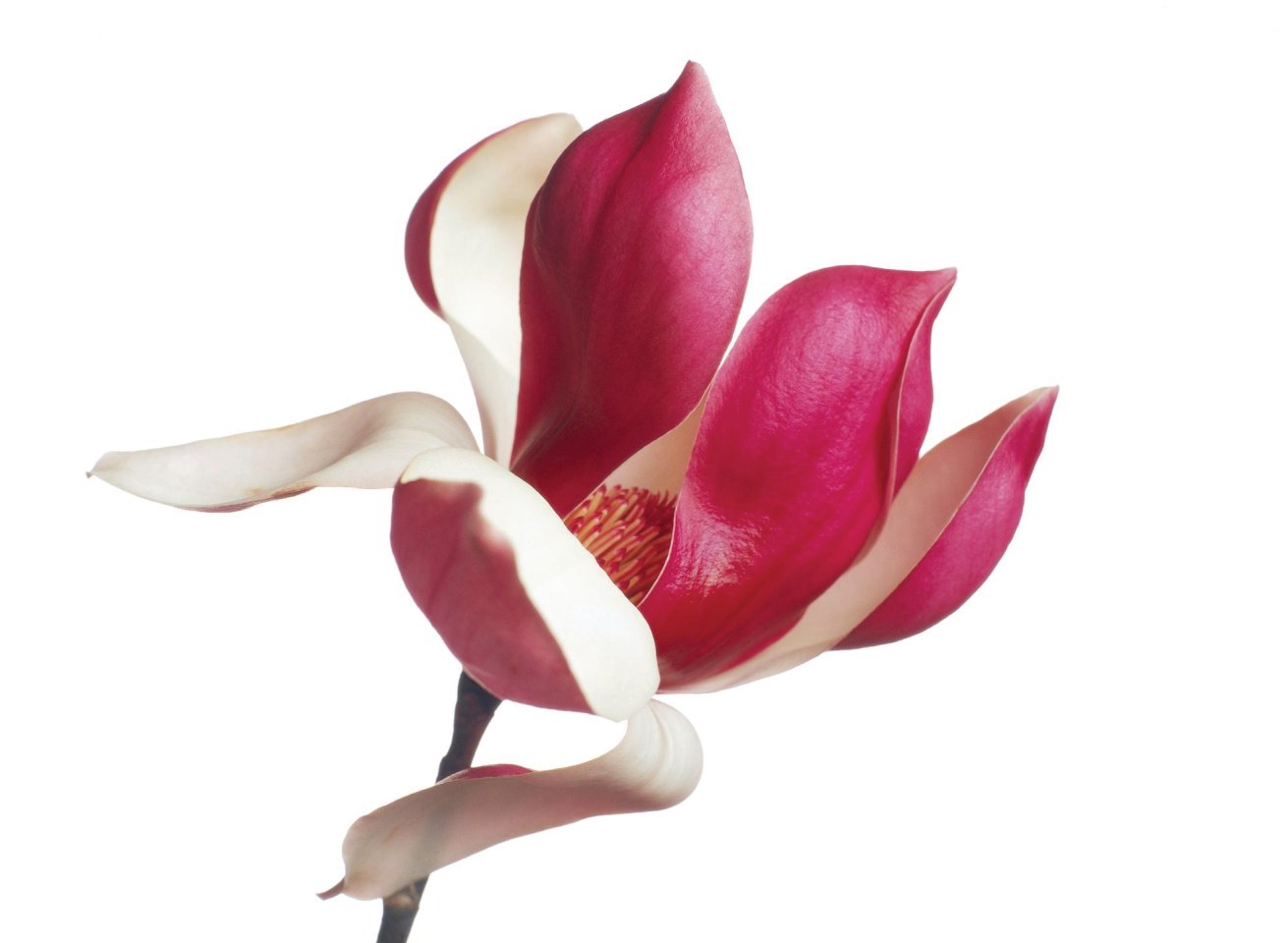 "Don't Wait to Get Sick 
to Get Better"
Maria Augustyn ND, BHSc, RMT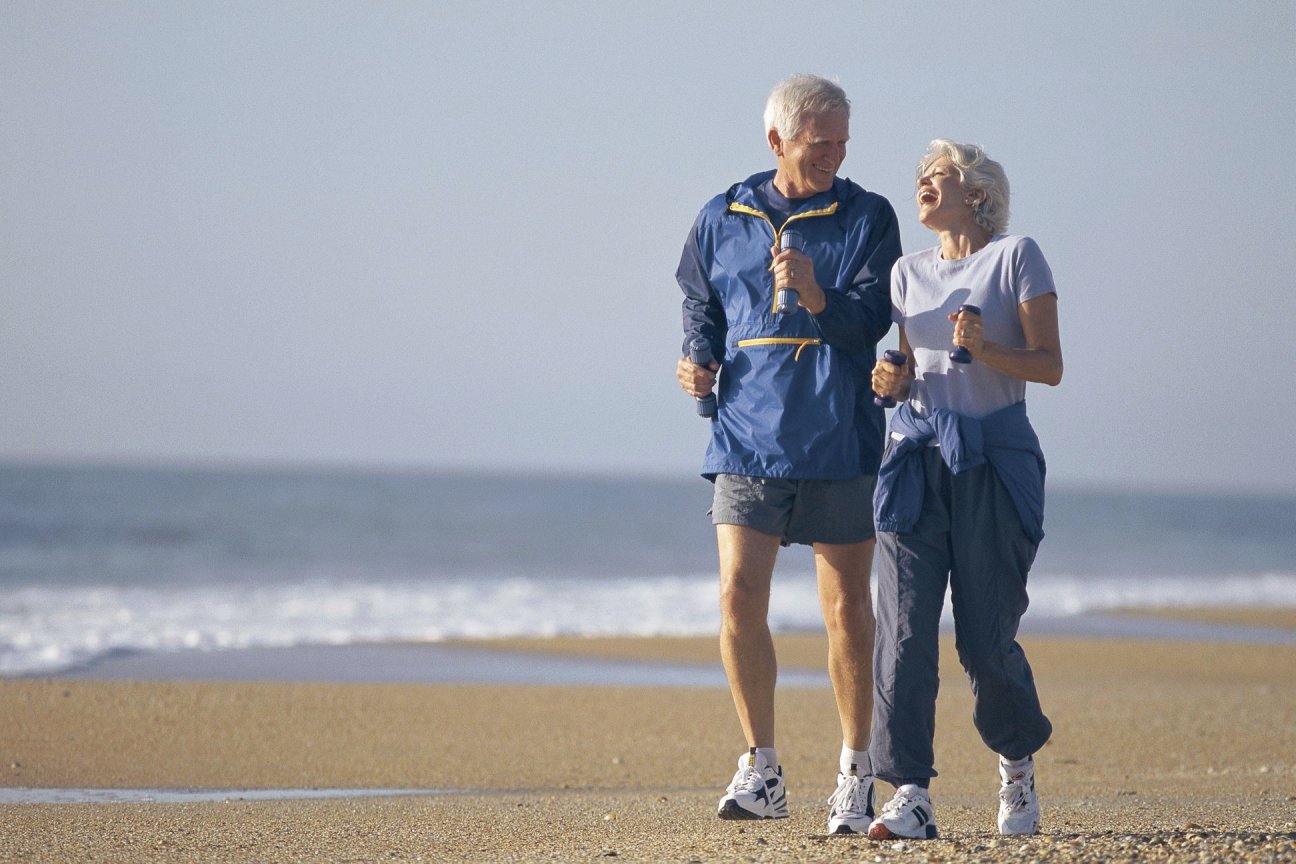 The FEAR Word...
Cancer is a life altering experience for the person involved, as wellas their close family and friends. However, it doesn't occur over night. Inreality, cancer is the manifestation of chronic disease that has beendeveloping over time, with many factors contributing to its onset andprogression. The good news is that there is a multitude of supportive andpreventative measures available that can help you transform fear intounderstanding and empowerment, leading to a happier, healthier state of wellbeing.
The Seed and Soil of Cancer
As far back as 1889, an English surgeon, Stephen Paget proposedthe 'seed and soil' concept - that the spread of cancer depends on cancercells, "the seeds", and the environment in the body, which he called "the soil".It can take the body many years to produce the "soil" or environment that isjust right for cancer to flourish. Cancer may develop when changes occur insidethe cell and when coupled with the appropriate internal environment, the cancercell can proliferate in an uncontrolled manner.
More than 100 years later, the "seed and soil" concept still holdstrue; it is both the health of individual cells and the environment in the bodythat may determine whether a cancer may develop or not. By taking active stepsto improve our health, we have the potential to alter the environment in our bodies,reducing the risk of chronic disease and maintaining long-term health.
Prevention is Best Practice
You may be surprised to hear that genetics accounts for only
5-10% of cancers.1Research studies have shownthat healthy
diet and lifestyle factors have favourable effects in reducing
the incidence of many cancers, challenging us to modify our
diet and lifestyle for disease prevention.
The Protective Power of Herbal Medicine
The protective actions of particular herbs used in disease preventionare well documented. Key herbs can support the body's resistance and resilienceto chronic disease such as cancer. They provide anti-inflammatory,anti-carcinogenic and antioxidant actions which are all beneficial insupporting the
health of our cells:
Green tea: Oxidative stress has been shown to damage the DNAin cells and can play a role in promoting cellular dysfunction implicated intumour development. EGCG (epigallocatechin gallate) is found in the leaves ofgreen tea and is a powerful antioxidant which can protect against degenerativediseases. It may also be beneficial in preventing the cellular changes seen incancer development.
Turmeric: Curcumin is the active constituent of turmeric. Thispowerful antioxidant and anti-inflammatory herb has been widely researched forits anti-carcinogenic actions.
Resveratrol: Resveratrol is a phytochemical that is found in certainplants, in particular grapes. It has been shown to be an effectiveanti-inflammatory and inhibits the growth of a wide variety of tumour cells.
Yerba Maté: This herb has a long history of use as a tonic andstimulating drink in South America. It protects against oxidative damage, canpromote energy production and increases antioxidant defences.
Food Can Produce or Reduce Inflammation
The typical Western diet may actually promote inflammation; highamounts of sugar and refined carbohydrates break down quickly into glucose andhave been shown to induce inflammatory changes that are linked with manychronic diseases. In some susceptible people, foods such as dairy products andgluten-containing grains can trigger an inflammatory response.
Diet and Lifestyle Tips for Long-Term Health
The following diet and lifestyle recommendations can help keepyour cells and your body healthy for the long-term:
Quit smoking: Smoking is carcinogenic so make it apriority to quit smoking for disease prevention and anti-aging.
Minimise exposure to environmental toxins in thehousehold and workplace.
Make stress management a priority and ensure youare getting a good night's sleep. Ask us about our Stress Less program forsupport during stressful periods.
Obesity and inactivity have been linked withcancer, so stay active and maintain a healthy weight.
Get moving! Just 30 minutes of movement andexercise enhances wellbeing and can help with disease prevention.
Cancer cells are said to be 'addicted' to sugar asthey are fuelled by glucose. Minimise your intake of processed, refined foodsto maintain healthy blood sugar balance.
Eat a diet rich in fresh fruits, vegetables andcancer preventing antioxidants. Choose organic food where possible as it provideshigher levels of protective nutrients.
Drink pure, filtered water preferably from glass orBPA free bottles.
Empowered for Health
Consider cancer in a new light and accept the challenge to takeresponsibility for your health. Herbs and nutrients, together with a healthydiet and lifestyle may well be the ultimate tools for disease prevention.
Make anappointment soon and take charge and responsibility for your own health.
MariaAugustyn ND
Healt World Newsletter
TREATING A RISING EPIDEMIC: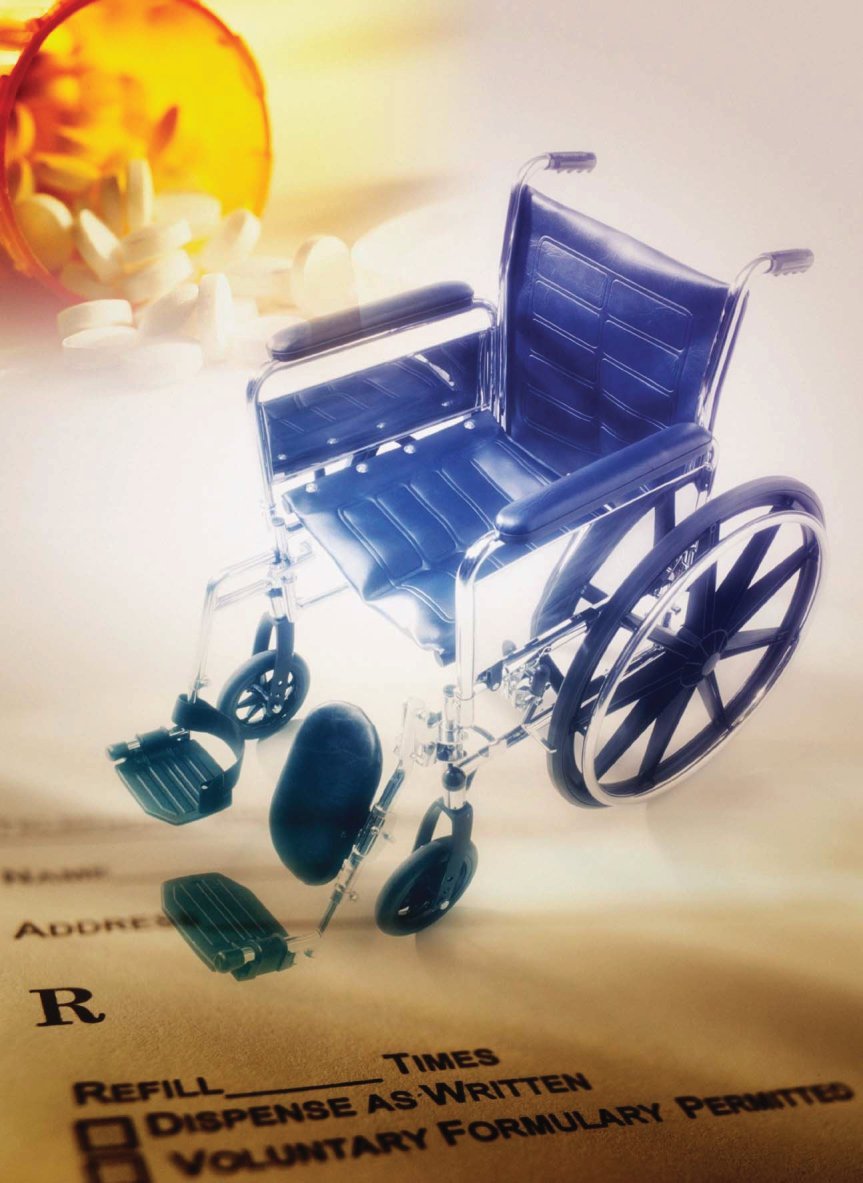 AGE-RELATED LIVER DISEASE

Very often I encourage my patients to follow a "Liver Detoxification Program". WARNING:
It has 'serious' side effects: increased energy levels, improved immunity, less aches and pains, in one word: vitality.
The first time that you follow this program, it will take you from 6-8 weeks.
After that, if you have a healthy lifestyle, you will need to do it for only two weeks: "The Express Detox".
Here in this article you will find more reasons to consider having a Liver Detoxification once a year.
Make an appointment as soon as you finish reading this article. Phone (02) 96713867, or email
[email protected]
.
Nonalcoholic fatty liver disease (NAFLD) is the most common liver disease, with the highest prevalence in those over 60 years.
NAFLD is hepatic steatosis associated with metabolic abnormalities such as central obesity, insulin resistance, type 2 diabetes and dyslipidaemia. It is also governed by genetic background, sex, age, and environmental factors (food intake, level of physical activity).
The mildest form of NAFLD is simple steatosis, characterised by hepatic fat (triglyceride [TG]) accumulation alone.On the other end of the spectrum is a necroinflammatory fibrosing disorder called steatohepatitis.
The key implications of NAFLD are increased risk of developing type 2 diabetes, cardiovascular disease and cancers such as colon cancer. There is increased standardised mortality, including deaths from decompensated cirrhosis and hepatocellular carcinoma (HCC).
Hepatic steatosis (defined as greater than 5.5% TG content) has been estimated at 31% overall, with significant ethnic variation - 45% in hispanics, 33% in whites, and 24% in blacks. The National Health and Nutritional Examination Survey (NHANES) identified the increasing contributing of NAFLD as the cause for chronic liver disease rising from 47% in the 1988-1994 cohort to 76% in the 2005 - 2008 cohort. Epidemiological data are consistent with the clinical observation that NAFLD is now the most common liver disorder seen in liver clinics of Western countries.
Advanced age is associated with disease severity and fibrosis progression; 39% in those aged 40 to 50 years, and to over 40% in those greater than 70 years. A relatively high proportion of individuals with progressive forms of NAFLD develop cirrhosis by the time there are in their 70s or beyond.
The prevalence and severity of NAFLD is also influenced by presence of metabolic risk factors, such as overweight/obesity and type 2 diabetes.
Because steatosis rearely illicit any symptoms, it is usually discovered from abnormal liver tests, a liver ultrasound or CT scan in people with normal liver enzymes.
Clinicians need to consider early interventions to optimise the management of modifiable metabolic risk factors, like glycaemic control in type 2 diabetes, hypertension, and dyslipidaemia, each of which could also contribute to disease progression in NAFLD.
For all patients with NAFLD, the cornerstone to management remains correction of modifiable risk factors. Exercise and dietary restriction can be very effective in carefully selected patients and should be used in a multidisciplinary approach, involving physiotherapists, dieticians, and occupational therapists to overcome potential physical limitations in older patients, such as osteoarthritis or decreasing mobility from other causes. 
Source: Mechanisms and implications of age-related changes in the liver: nonalcoholic Fatty liver disease in the elderly. Gan L, Chitturi S, Farrell GC. Curr Gerontol Geriatr Res. 2011;2011:831536. Epub 2011 Sep 12
Cancer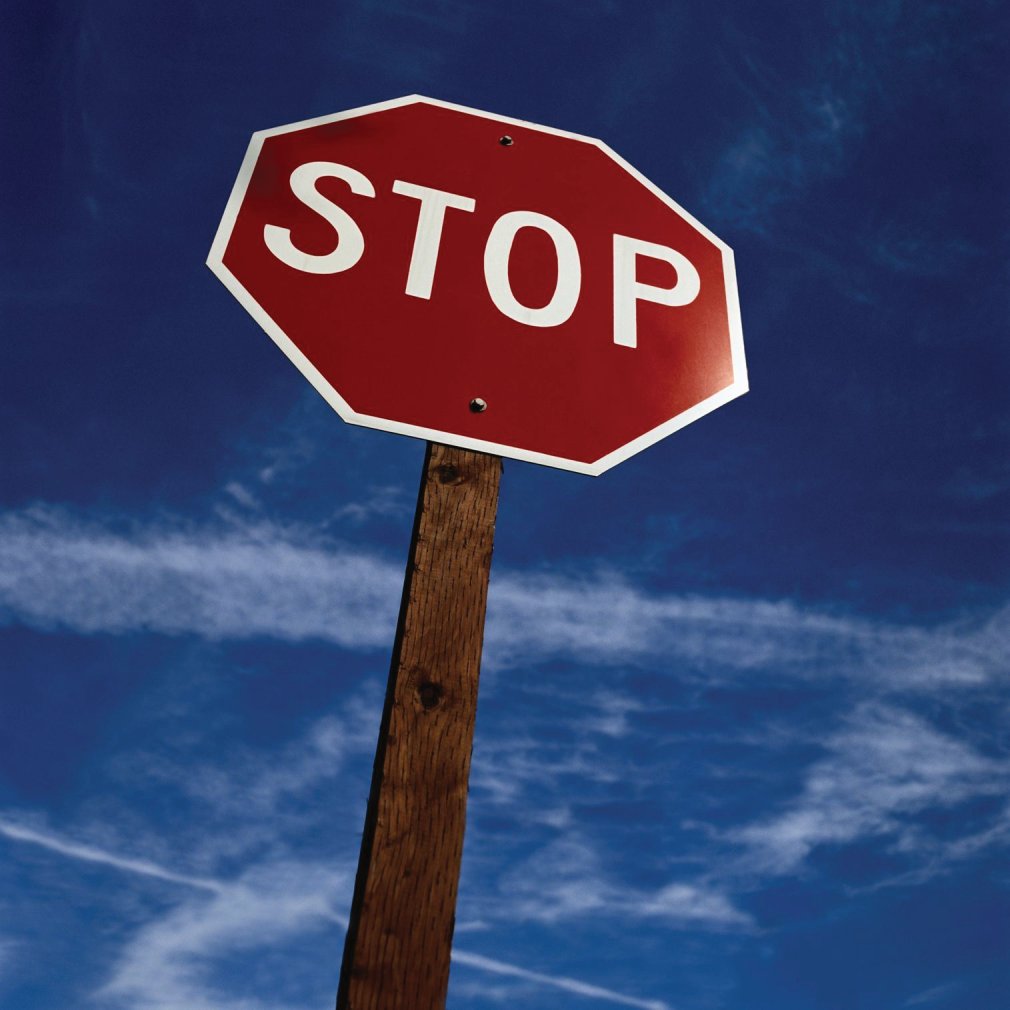 Facts
Cancer sufferers are taking doses of expensive and potentially toxic treatments that may be well in excess of what they need…"
"…because pharmaceutical companies were the only group who could afford to fund trials of expensive drugs, they had enormous control the scientific evidence that dictates how much should be used"
Dr. Ian Haines cites evidence that many of these new and expensive cancer drugs are just as effective when taken in smaller quantities and for a shorter time. He says "it would seem that pharmaceutical companies are attracted to studies looking at maximum-tolerated dose…"
"Not only was our health system acquiescence in industry-manipulated trials wasting taxpayer's money but the failure to link… data was risking patient's lives"
Journal of Clinical Oncology Aug 2007 as reported in SMH
Panaxea Education
Inflammation and cancer
Recent data have expanded the concept that inflammation is a critical component of tumour progression.
Many cancers arise from sites of infection, chronic irritation and inflammation. It is now becoming clear that the tumour microenvironment, which is largely orchestrated by inflammatory cells, is an indispensable participant in the neoplastic process, fostering proliferation, survival and migration.
In addition, tumour cells have co-opted some of the signalling molecules of the innate immune system, such as selectins, chemokines and their receptors for invasion, migration and metastasis.
Nature 420, 860-867 (19 December 2002)
A fairly recent study reported in the journal Cancer emphasizes the importance of this connection between diseases associated with increased free radicals and cancer risk. In this study, researchers looked at the number of cancer patients who also has chronic diseases such as arthritis, cardiovascular disease, or diabetes.
They found that almost 69 percent of the cancer patients also had one of these degenerative diseases.
Panaxea Education
Stress and Survival
Few events are as stressful as a diagnosis of cancer. As the stress level increases, the outpouring of the adrenal cortex hormone (cortisol) also increases. Women with breast cancer who had abnormal cortisol rhythms survived an average of 3.2 years, while those with normal rhythms survived an average of 4.5 years (more than a year longer).
The difference in survival times began to emerge about 1 year after the cortisol testing and continued for at least 6 additional years (Richter 2000).
Animal studies, mostly involving rats, demonstrated stress as a causal factor in cancer.
The onset of cancer appears similarly allied in humans, with the immune system highly responsive to emotional pitfalls.
It is well established that when the individual is emotionally challenged, cancer has a significant advantage
(Levy et al. 1987).
Panaxea Educaation
Supportive Programs
     Lifestyle Changes
           Preventative Medicine
Blood Type Diet
Reducing lectins reduces inflammation and the antigen load. This both protects the tissues and enhances recovery.
LIVER HEALTH - Detoxification Program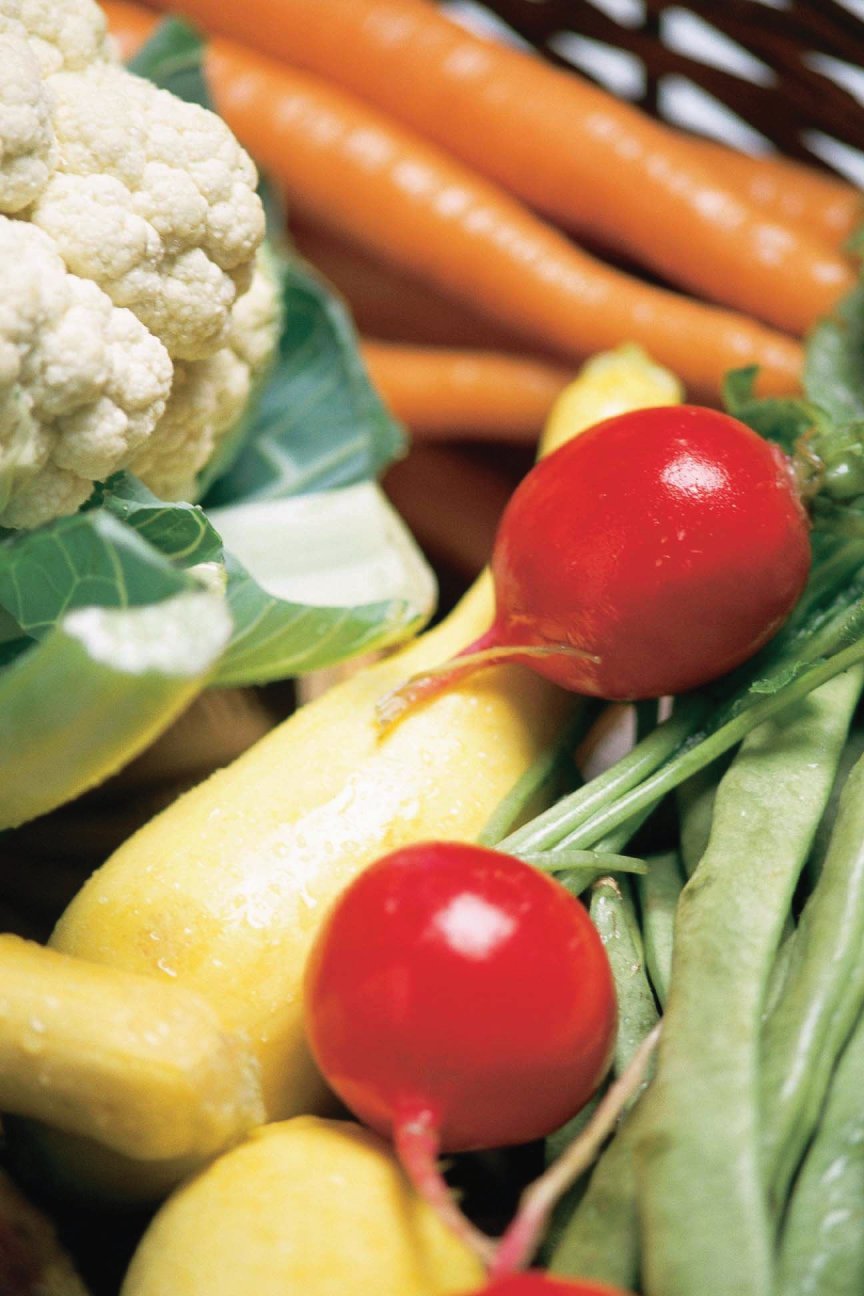 A comprehensive integrated detoxification program involving both gut repair and liver regeneration may assist in management and prevention by improving the ability of the liver to clear hormones and toxins.
Getting Slimmer and Healthier 
A carbohydrate-controlled, Ketogenic fat loss program is an essential approach for those with severe insulin resistance, who will usually also be overweight or obese.
Reducing dietary glycaemic load will reduce insulin release and help patients lose fat, particularly visceral adipose tissue, thus helping to minimise the risk of many chronic illnesses.
Your Guide to Wellness
This program is for those of relatively normal weight (i.e. fat percentage) and activity. The whole purpose of this particular dietary approach is to control insulin levels, keeping them ―in the zone and provide essential nutrients for the immune system and for repair.
Depression, Anxiety and Stress
Are you getting all the nutrients that you need to control mood disorders? Did you know that there are many herbs that can be used to help you go through it? Counselling and conventional medication are sometimes needed, but good nutrition can provide the rest of the support and wellbeing that you need. Be helped and supported gently and efficiently.
Make an appointment today. Start using Preventative Medicine to avoid inflammation and serious chronic illnesses.
Your health is your greatest asset. What can you do today to optimise this?          
Email inquiry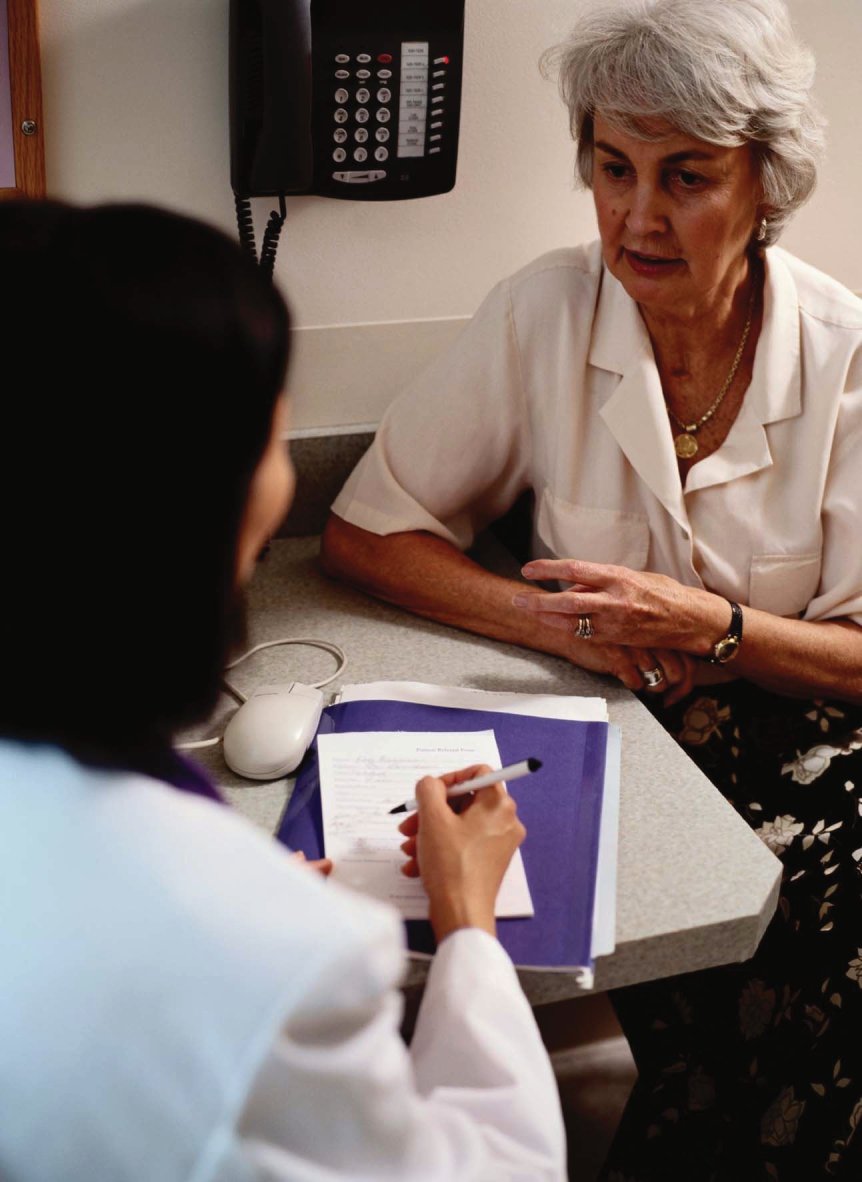 Are Cholesterol-Lowering Drug Regimens Causing Depression?
Low cholesterol is a risk factor for depression, according to integrative psychiatrist James Greenblatt, MD, of Waltham, MA. Speaking at the recent iMosaic conference, Dr. Greenblatt said there are 11 studies showing strong correlations between low total cholesterol and increased depression and suicidality.

The brain is the most cholesterol-rich organ, and cholesterol is a building block for many important hormones. This doesn't mean that high cholesterol levels are healthy, but neither are levels that are too low. Dr. Greenblatt contends that America's statin-mania is a key contributor to the epidemic of depression.

He's seen patients in whom serious depression resolved simply by reducing statins and allowing cholesterol to rise up. "I sometimes go against cardiologists, but you're not helping anyone if you increase risk of suicide while trying to prevent a heart attack"
Panaxea
About cholesterol (blood fats) 
Blood fats include triglycerides, LDL cholesterol and HDL cholesterol. When levels of these fats are abnormal or disturbed patients are at risk of atherosclerosis, hypertension, coronary artery disease, stroke and a number of other disorders.
The most common types of blood fat disorders that patients can present with (either alone or in combination) are:
High LDL: low-density lipoproteins (LDL's) transport cholesterol and triglycerides away from cells and tissues that produce cholesterol (e.g., liver), towards cells and tissues which are taking up cholesterol and triglycerides (e.g., peripheral tissues, muscles, nerves, etc). When too much LDL cholesterol circulates in the blood, it can slowly build up on the inner walls of the arteries that feed the heart and brain. Together with other substances LDL can form plaques, thick, hard deposits that can clog those arteries. This is why cholesterol inside LDL lipoproteins is called bad cholesterol. The risk of having a heart attack or stroke rises directly as a person's LDL cholesterol level increases.
Low HDL: high-density lipoproteins (HDL's) carry cholesterol away from the arteries and back to the liver, where it's excreted via the hepatobiliary excretion route. HDL also removes excess cholesterol from plaques in arteries, thus slowing the progress of cardiovascular disease. This is why HDL cholesterol is known as the "good" cholesterol. Low HDL cholesterol levels increase the risk for cardiovascular disease.
High triglycerides: triglycerides are fats that contain a glycerol molecule attached to three fatty acids. These fats come from foods and are also made endogenously by the liver. The fat stored in the body is predominantly made from triglycerides. LDL carries triglycerides from the liver into the peripheral tissues and deposits it there; HDL carries it from the peripheries back to the liver for excretion. For this reason, hypertriglyceridaemia is commonly associated with high LDL and low HDL levels. High blood triglyceride levels are associated with increased risk for cardiovascular disease.
Symptoms & Signs
High cholesterol levels may cause few, if any, symptoms. Diagnosis is usually made through blood tests. Severe symptoms may include:
Fat deposits that form growths that look like yellow plaques  in the tendons and skin.
Extremely high levels of triglycerides may cause enlargement of the liver and spleen, and pancreatitis, such as severe abdominal pain.
Can also cause symptoms of cardiovascular disease such as angina and hypertension.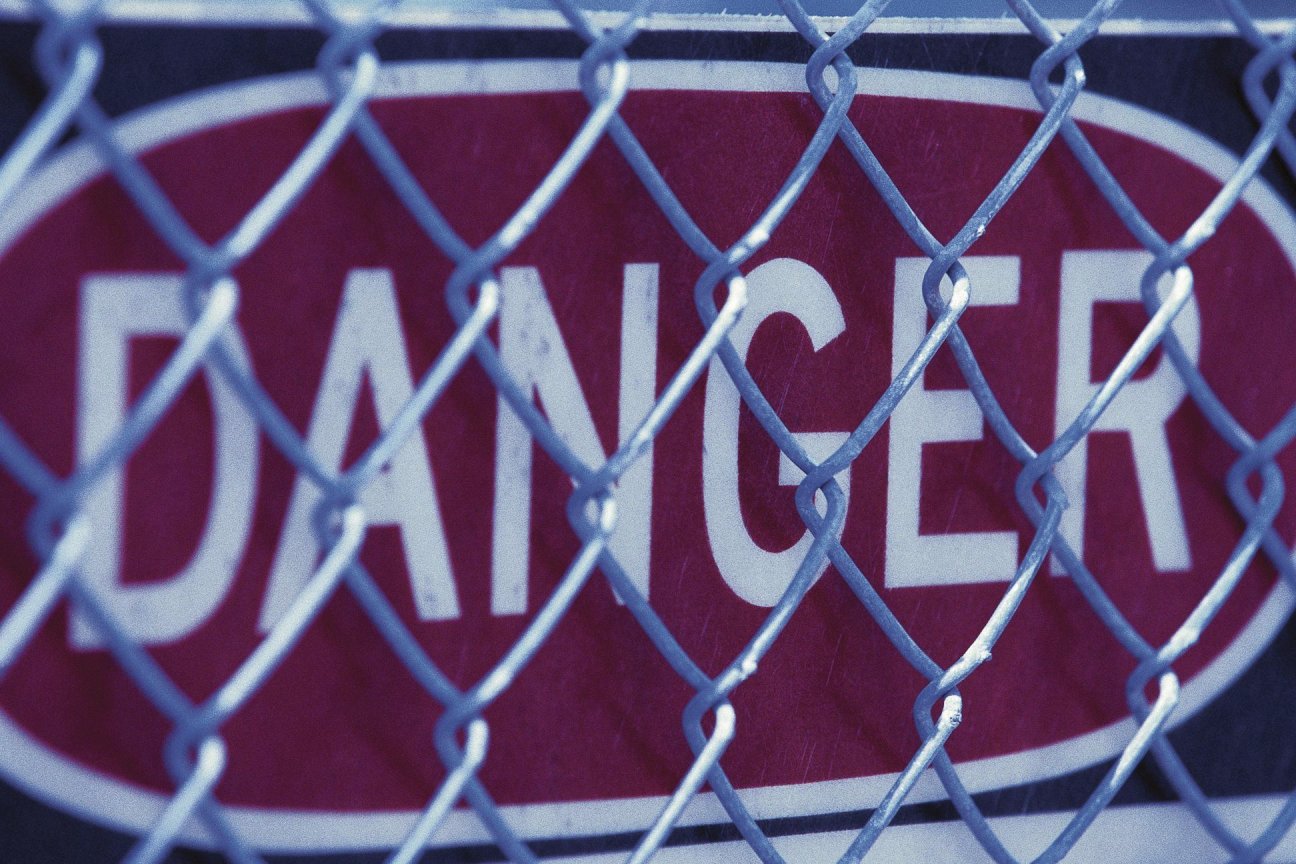 Aetiology / Risk Factors
Major causative factors and risk factors that can contribute to dyslipidaemia (blood fat disorders) include:
Obesity
Diet rich in cholesterol, saturated fat and trans-fatty acids
Excess calories in diet, particularly sugar and refined carbohydrates
Low fibre diet
Sedentary lifestyle
Stress
Smoking cigarettes
Hypothyroidism
Polycystic ovarian syndrome
Obstructive liver disease
Acute hepatitis
Acute and chronic alcohol abuse
Poorly controlled diabetes and/or insulin resistance
Overactive pituitary gland
Nephrotic syndrome and/or kidney failure
Porphyria
Systemic lupus erythematosus
Multiple myeloma
Lymphoma
Medications (e.g., oestrogens, oral contraceptives, corticosteroids, beta blockers, anabolic steroids and isotretinoin)
Diet and Lifestyle
Dietary and lifestyle guidelines that may assist in the management of dyslipidaemia include the following:
Weight reduction where appropriate is essential. A Ketogenic Diet is a safe fat loss program that burns fat quickly, helps to lower blood triglycerides and increase beneficial HDL levels.
Maintaining dietary fibre is an important part of dietary management of dyslipidaemia. Water soluble fibres, taken with adequate water, swell in the stomach to create a sensation of fullness which helps reduce appetite. They also help prevent cholesterol absorption from the gut and promote ease of elimination.
Diets should also include soy protein because it reduces total cholesterol when combined with a low-fat diet.
Dietary intake of foods high in antioxidants is important as an inverse association has been found between dietary antioxidants and risk of CVD – vitamin E appears to be of particular value.
Omega-3 fatty acids (particularly DHA) from cold-water fish may be beneficial for lowering elevated triglyceride levels.
Permanent change in the amounts of saturated fat and cholesterol consumed is also required.
The Mediterranean Diet has been found to be beneficial in managing dyslipidaemia. This is comprised of whole grains, fresh fruits and vegetables, fish, olive oil and garlic. This diet is high in monounsaturated fatty acids and has been shown to increase HDL cholesterol plasma levels and reduce susceptibility to LDL oxidation.
Lifestyle modifications that are beneficial include increased physical activity, stress reduction and smoking cessation (tobacco use lowers HDL cholesterol).
Helpful Programs
Integrated Detoxification
A comprehensive integrated detoxification program involving both gut repair and liver regeneration may assist in the management and prevention of dyslipidaemia by improving overall hepatic function, and reducing the inflammatory stimuli of toxicity, dysbiosis and poor diet.
Professional Weight Management Program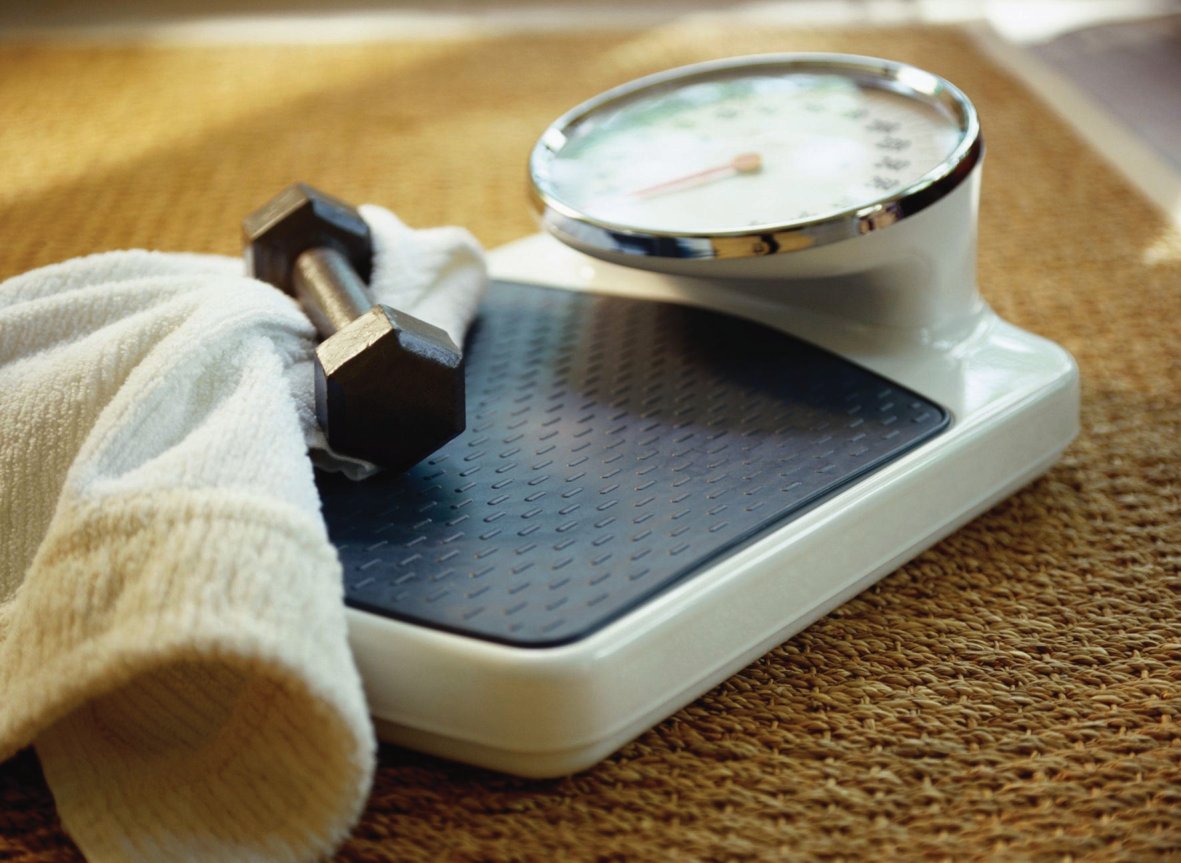 A carbohydrate-controlled, Ketogenic fat loss program is an essential approach for those with severe insulin resistance, who will usually also be overweight or obese.
Reducing dietary glycaemic load will reduce insulin release and help patients lose fat, particularly visceral adipose tissue, thus helping to minimise the risk of many chronic illnesses.
Wellness Lifestyle Program
This program is for those of relatively normal weight (i.e. fat percentage) and activity. This approach is designed to maintain a healthy body composition and insulin sensitivity by utilising an anti-inflammatory diet, stress management and regular exercise, all associated with optimum health and longevity.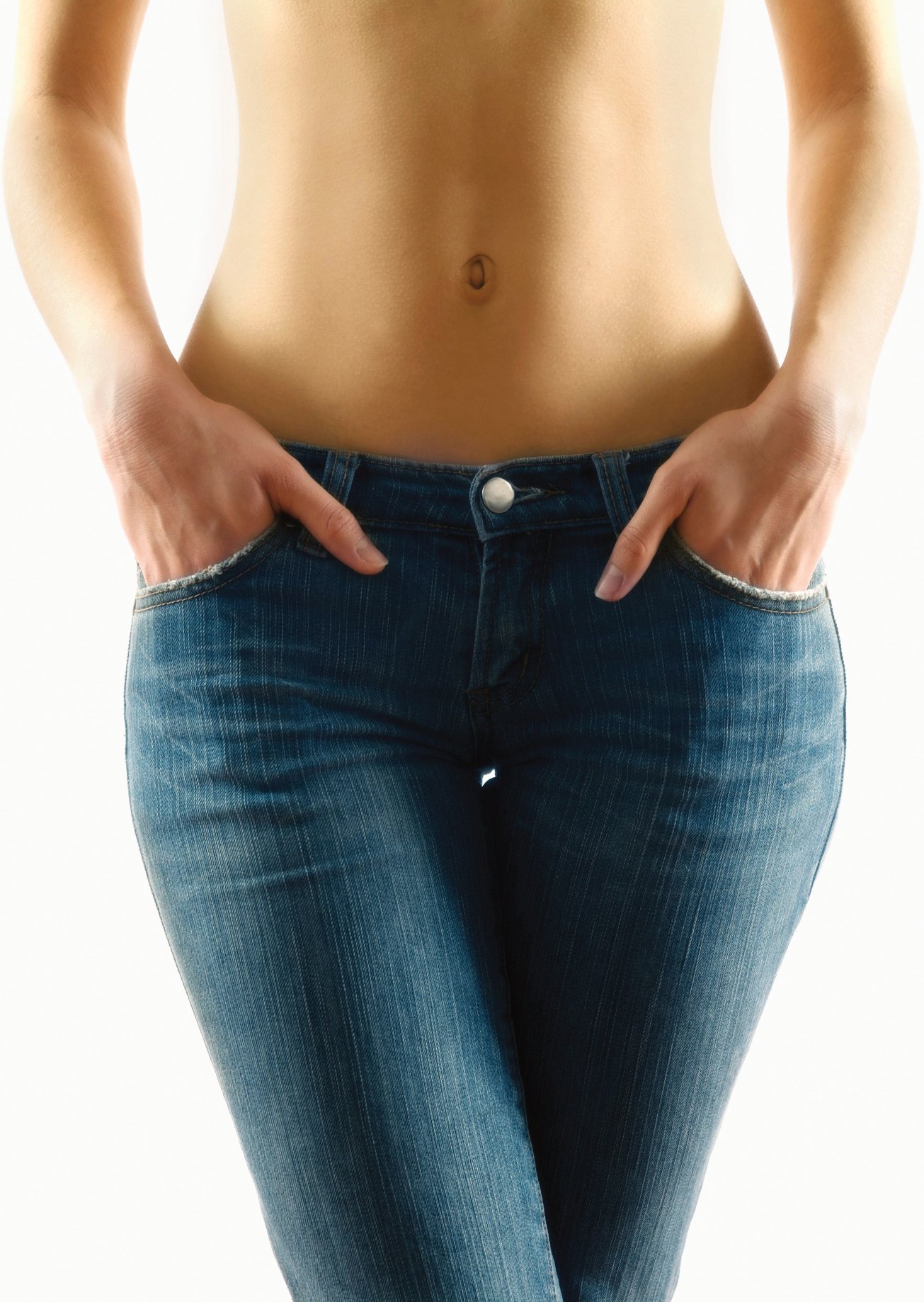 Blueberrin
May Inhibit Development of Fat Cells
The benefits of blueberry consumption have been demonstrated in several nutrition studies, more specifically the cardio-protective benefits derived from their high polyphenol content. Blueberries have shown potential to have a positive effect on everything from ageing to metabolic syndrome. Recently, a researcher from Texas Woman's University (TWU) in Denton, TX, examined whether blueberries could play a role in reducing one of the world's greatest health challenges: obesity.

Shiwani Moghe, MS, a graduate student at TWU, decided to evaluate whether blueberry polyphenols, Blueberrin play a role in adipocyte differentiation, the process in which a relatively
unspecialised cell acquires specialised features of an adipocyte, an animal connective tissue cell specialised for the synthesis and storage of fat. Plant polyphenols have been shown to fight adipogenesis, which is the development of fat cells, and induce lipolysis, which is the breakdown of lipids/fat. Moghe will present her research at the Experimental Biology 2011 meeting for the American Society for Nutrition on Sunday, April 10, at 12:45 pm.

"I wanted to see if using blueberry polyphenols could inhibit obesity at a molecular stage,"  said Moghe. The study was performed in tissue cultures taken from mice.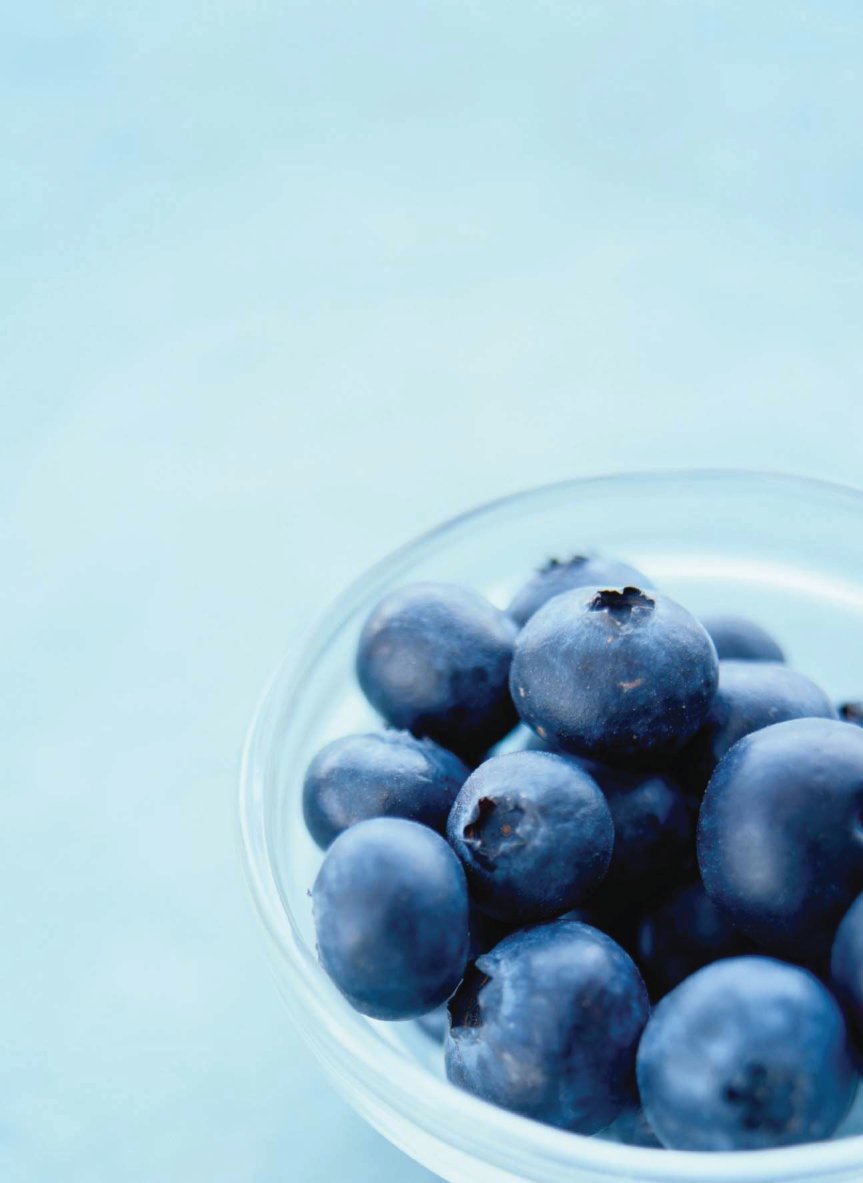 The polyphenols showed a dose-dependent suppression of adipocyte differentiation. The lipid content in the control group was significantly higher than the content of the tissue given three doses of blueberry polyphenols. The highest dose of blueberry polyphenols yielded a 73% decrease in lipids; the lowest dose showed a 27% decrease.
"We still need to test this dose in humans, to make sure there are no adverse effects, and to see if the doses are as effective. This is a burgeoning area of research. Determining the best dose for humans will be important," said Moghe. "The promise is there for blueberries to help reduce adipose tissue from forming in the body."
These preliminary results contribute more items to the laundry list of benefits related to blueberries, which have already been shown to mitigate health conditions like cardiovascular disease and metabolic syndrome.

Experimental Biology Conference 2011 Washington DC
Panaxea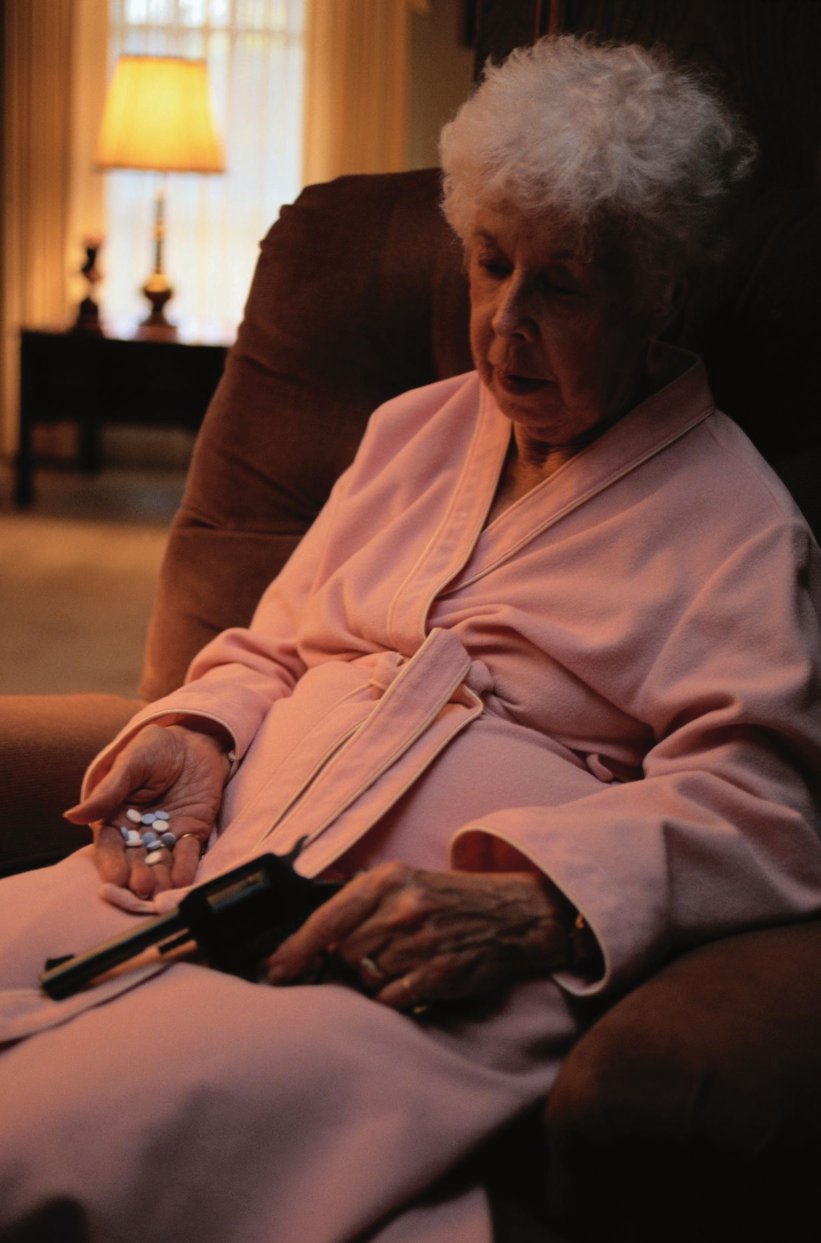 Insulin: Predictor for Alzheimer's?
Could Alzheimer's be a form of diabetes? Brain levels of insulin and its related cellular receptors fall during the early stages of Alzheimer's, and as insulin levels continue to drop, the disease becomes more severe. Now, doctors are looking at memory problems like Alzheimer's disease as a form of brain starvation, and one doctor says glucose metabolism can be the key to helping prevent this deadly disease.

Alzheimer's disease is the most common form of dementia. Most often, it is diagnosed in people over 65, although the less-prevalent, early-onset Alzheimer's can occur much earlier. In 2006, there were over 26 million sufferers worldwide. Alzheimer's is predicted to affect 1 in 85 people globally by 2050. A recent study showed the inability of the brain to properly use glucose might be a key factor in the development of the disease.

"Type 1 and 2 diabetes are diabetes of the body, which means the body can't handle sugar properly. Type 3 diabetes means the brain can't handle sugar properly, "Larry McCleary, M.D., a neurosurgeon and author of "Feed your Brain, Lose Your Belly", says diabetics have four-times the risk of developing Alzheimer's, and those with prediabetes have triple the risk. Insulin and its related protein, insulin-related growth factor-I, lose the ability to bind to cell receptors. This creates a resistance to the insulin growth factors, causing the cells to malfunction and die.

"If you can't handle your primary fuel source, then you can't generate energy, and you lose function, and that's pretty much what happens in Alzheimer's disease," Dr. McCleary explained. "Changes in brain glucose metabolism can occur in people who have no symptoms. Their brains are functioning normally in their 20's and 30's, but yet if you do scan, you can see subtle changes in glucose metabolism in the brain and not just anywhere in the brain. They are actually in the regions where Alzheimer's disease develops when you're 65 or 75 years old."

He says to prevent diabetes of the brain and the body, it's important to make lifestyle changes that feed the brain while maintaining stable blood sugar and insulin levels.

"If your brain is functioning normally, but it's starting not to work normally, that's the time to start thinking about doing something about it," Dr. McCleary said. "If you lose weight, you can get the glucose metabolism back to normal. If you can do that before you injure brain cells permanently, I predict that you should be able to reverse the changes in your brain."

He says people with a family history of Alzheimer's disease, or those who have had a head injury that leads to memory loss should get tested by doing a simple glucose tolerance test once in a while. "If your insulin glucose improves, then probably your brain health will improve as well, but it's better to do it early on even if everything is still functioning than waiting until the nerve cells are starting to die because once they do, they don't get replaced," Dr. McCleary said.

Dr. McCleary says if insulin resistance could be minimized by making proper food choices, he estimates that 40 percent of Alzheimer's disease cases could be prevented.

SOURCE: Interview with Dr. Larry McCleary, 19th Annual World Congress on Anti-Aging and Aesthetic Medicine, held in Orlando, FL, April 7-9, 2011 - Panaxea
The Clinic Program "Getting Slimmer and HEALTHIER" is based on a diet that has the property of manipulating insulin levels in our blood stream. When less insulin is needed, muscle mass is preserved and fatty tissue is lost. Furthermore, the style of eating suggested has the ability of being anti-inflammatory.
As a consequence, you can become HEALTHIER, not just slimmer.
In my practice I use for my older patients  and in people with a family history of mental decline related to ageing, Colostrinin, just one capsule per day.
This wonderful nutrient  is extracted from colostrum, and manipulated in such a way to make it easily available for our bodies.
It helps with the age related loss of brain power like memory, concentration, etc. A double-blind, placebo-controlled study of Colostrinin conducted on 105 patients with ARCD (age related cognitive decline) found this polypeptide has a stabilising effect on cognitive function. Colostrinin has proven efficacy in managing mild and moderate cases of ARCD with greater efficacy in earlier-stage patients than more advanced.
May reduce beta amyloid: One of the ways Colostrinin may manage progression of ARCD is through reduction of beta-amyloid levels in the brain.
Beta-amyloid has fascinated scientists for years. Long considered a key player in the development and progression of AD, it held its secrets closely. In the past several years, however, it has gradually begun to give up many of these secrets. Scientists have learned an enormous amount about how beta-amyloid plaques are formed and the toxic effects that these structures as well as the earlier forms of beta-amyloid have on neurons and synapses. These findings have opened up new avenues of investigation and new possibilities for therapeutic targets.
In in-vitro studies, the addition of Colostrinin to neural cells inhibited the formation of beta-amyloid fibres. Further, upon long-term incubation, amyloid fibres were largely dissolved by Colostrinin.
Prevents oxidative damage: Another key mechanism of action for Colostrinin is that this polypeptide protects the sensitive central nervous system against oxidative damage,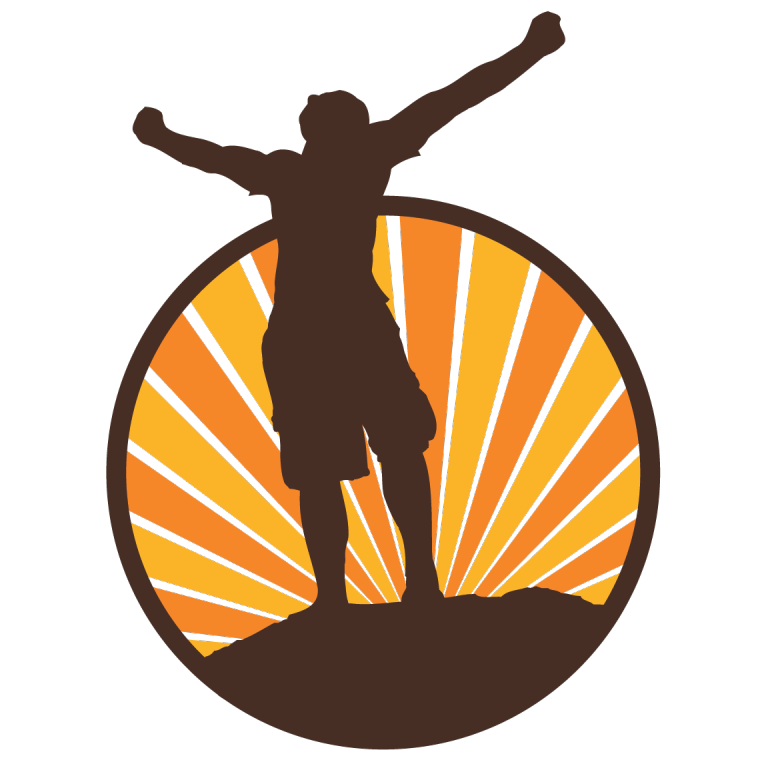 Our brain health is our most precious asset. Are you doing all you can to preserve your brain function for a long time?
Ring today for an appointment: Let's improve your brain health.
WARNING: The 'side effects' are that you will gain health for your entire body, not just your brain, and you will feel more energetic and alive!
Persistent crying linked to ADHD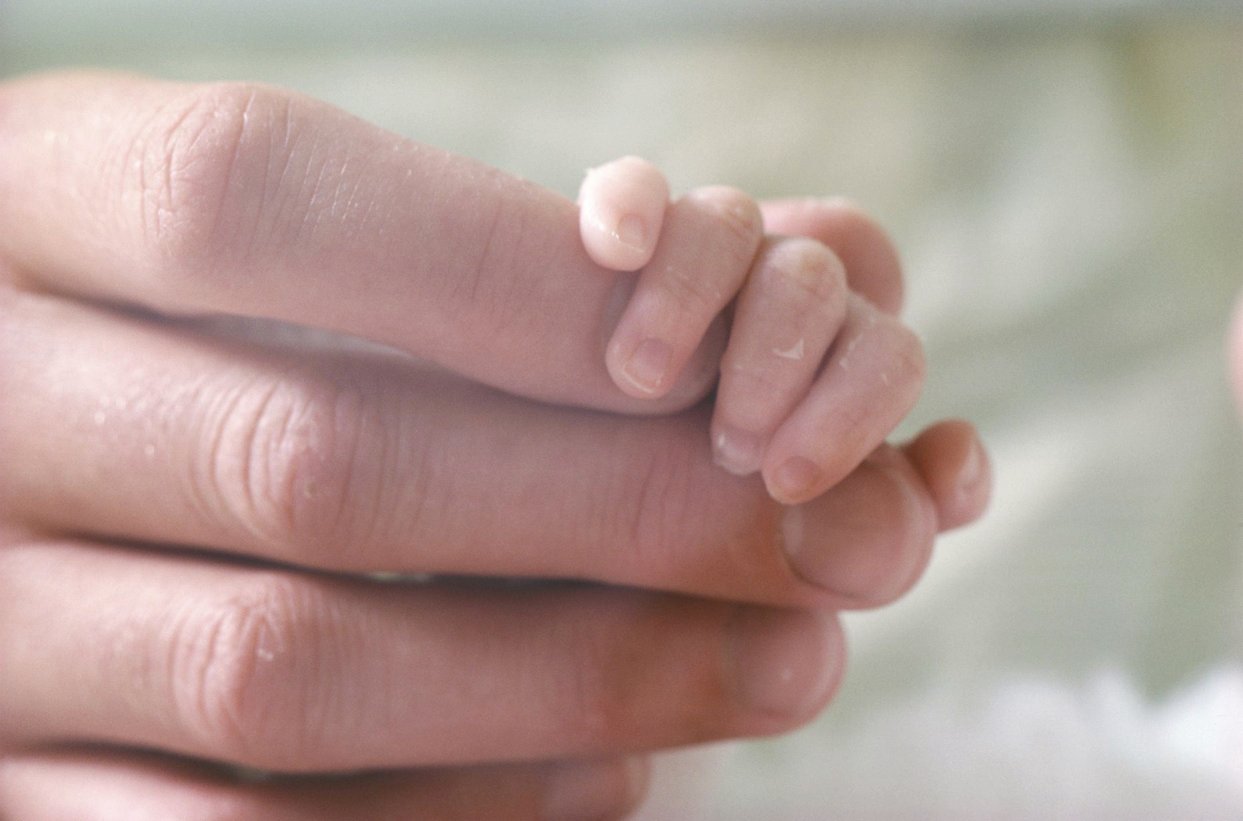 Infants who have problems with persistent crying, sleeping and feeding are at higher risk of developing behavioural problems such as ADHD, a study suggests.
Swiss researchers analysed data from 22 studies involving almost 17,000 children and found that infants with previous regulatory problems were more likely to have behavioural problems as children than infants without regulatory problems.
The most significant association was found for persistent crying in infancy and the development of externalising problems and ADHD, say the  researchers in the Archives of Diseases in Childhood (online April 21).
Behavioural problems were also most common in children from families with multiple problems. The researchers say that deficits in regulatory competence and stimuli control in infancy may be early markers for uncontrolled behaviour later in childhood.  
Michael Woodhead
6minutes
I find in my practice that the nutrient that is most important for the protection of the baby's brain development is fat.
The frontal part of the brain of our children finishes developing at age 20 or even a little later. That part of the brain is the one that regulates behaviour that let us negotiate with others and reason.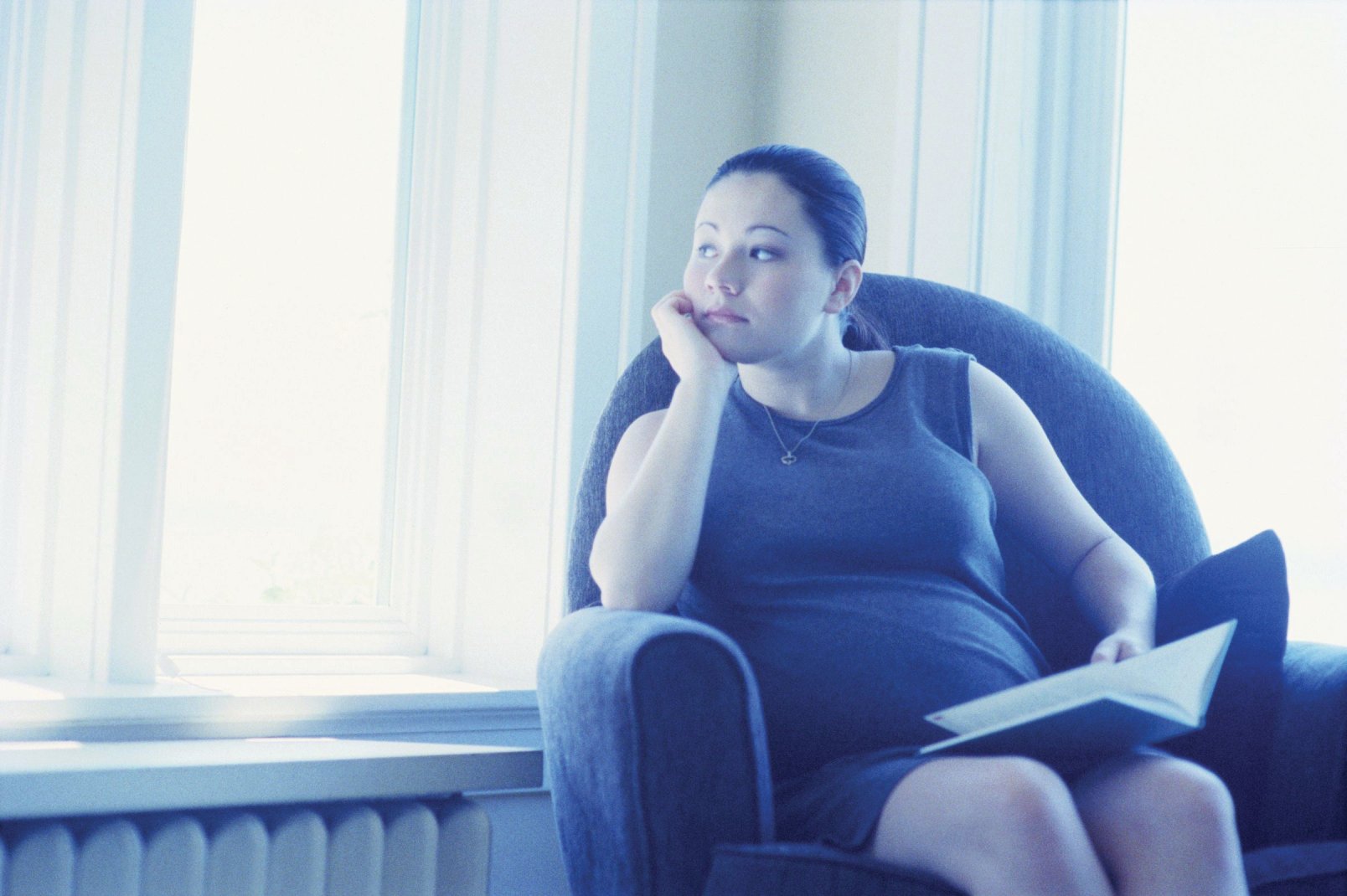 It is very frequent that mothers that are depleted of the good fats (essential fatty acids), suffer from post natal depression. The baby has depleted the mother dry of this building block of the nervous system, making her deficient, and often is not enough…the baby is born with deficiencies, and therefore has a very unsettled start to his/her life.
Our modern mothers, in the very valid effort of not putting weight resort to minimising their intake of fats. The healthier alternative would be to avoid nutrient-empty simple refined carbohydrates, and including regular exercise.
In a Sydney study of more than 1000 infants born to couples that followed a preconception health program, the findings were that these babies had superb health and a higher than average IQ.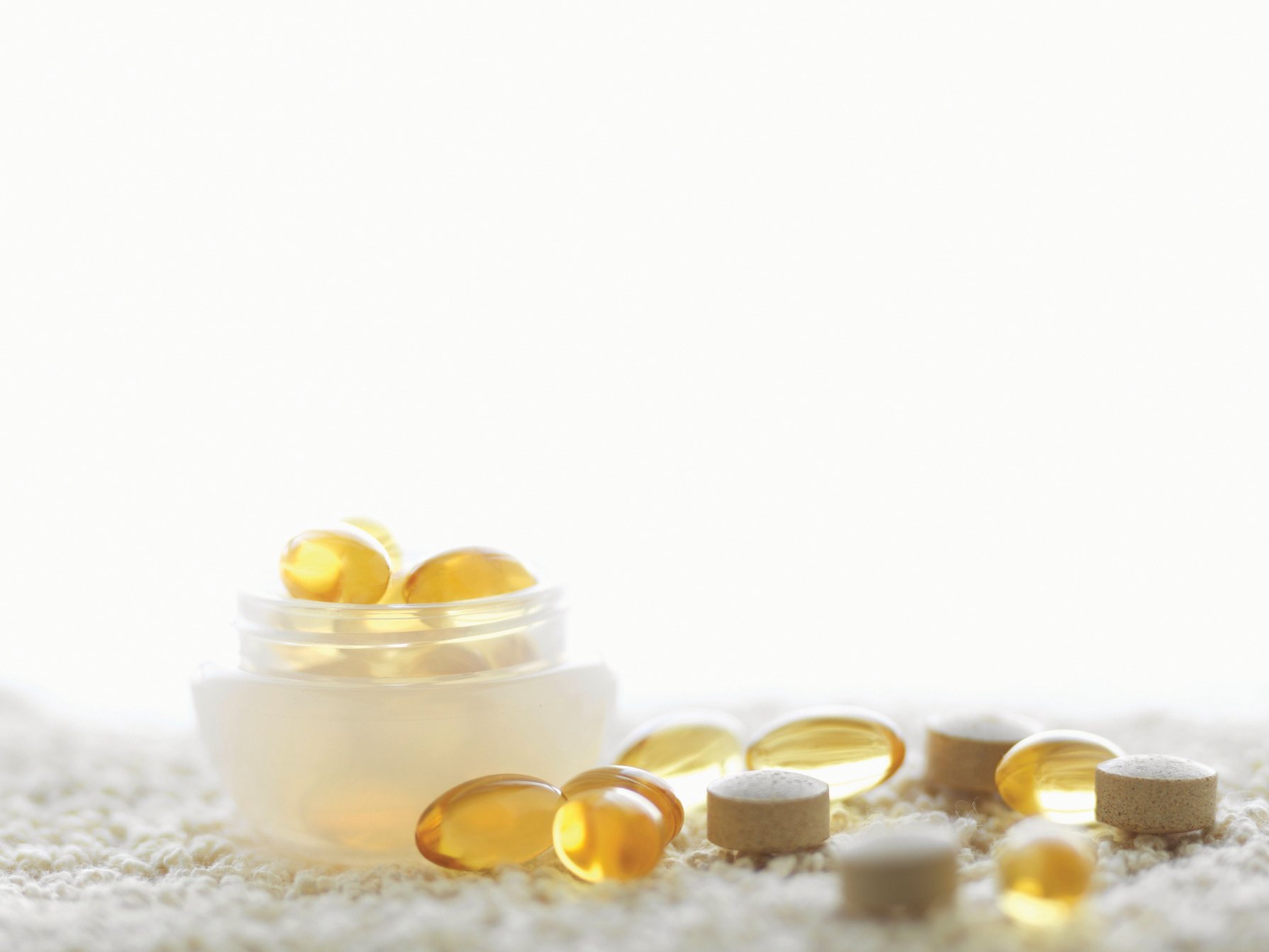 Fish oil benefits even the obese
28/3/2011
A fish-rich diet is the key to Eskimos' low rates of diabetes and heart disease, say researchers, who suggest obese Westerners, might do well to boost their fish oil consumption.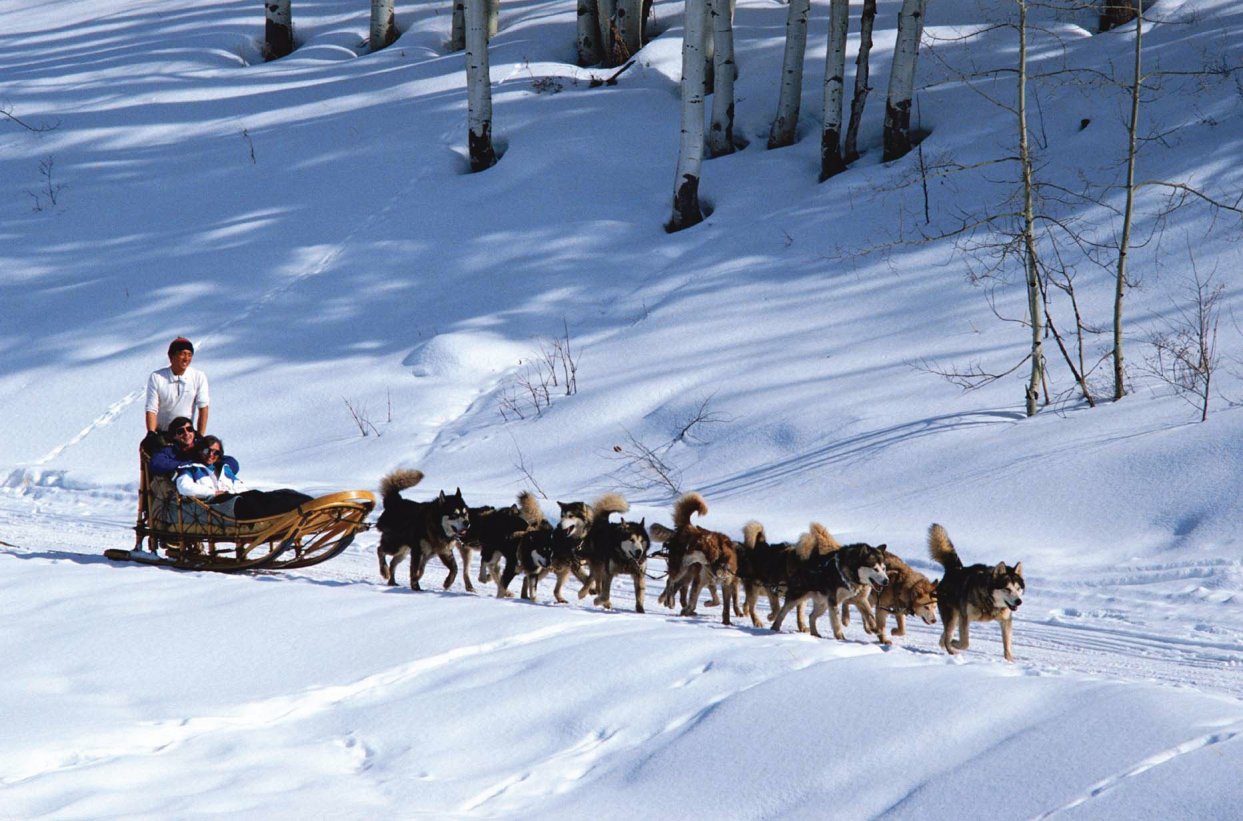 A study of more than 300 Alaskan Yup'ik Eskimos found that although 70% were overweight or obese, they did not show the same risk factors for heart disease as the US population.
They also had a lower prevalence of diabetes.
After analysing blood samples, researchers found that those with the highest levels of the omega-3 fish oils docosahexaenoic acid (DHA) and eicosapentaenoic acid (EPA) had the lowest triglyceride and C-reactive protein (CRP) levels. Recent research suggests that patients with elevated basal levels of CRP are at an increased risk of diabetes, hypertension and cardiovascular disease.
Even some of the most obese Eskimos had triglycerides and CRP concentrations that were on a par with regular-weight people, found the study, published online in the
European Journal of Clinical Nutrition
.
"It appeared that high intakes of omega-3-rich seafood protected Yup'ik Eskimos from some of the harmful effects of obesity," said lead author Dr Zeina Makhoul, a researcher at the Fred Hutchinson Cancer Research Center in Seattle.
However, the researchers stopped short of making recommendations on supplements, saying further studies were needed to measure outcomes with supplementation.
"If the results of such a trial were positive, it would strongly suggest that omega-3 fats could help prevent obesity-related diseases such as heart disease and diabetes," Dr Makhoul said.
The researchers analysed data from 330 people living in the Yukon Kuskokwim Delta region of south-west Alaska, who typically consume around 20 times as much omega-3 fats from fish as the average American.
European Journal of Clinical Nutrition 2011
David Brill and AAP
www.australiandoctor.com
Did you have your supplement today?
I recommend to my patients to have 1 teaspoon of Metagenics Meta Pure EPA/DHA daily for the maintenance of good health, plus having 3 fish meals per week.The fish oil that I recommend is concentrated, with a fruity flavour to it, and it is manufactured from renewable sources of small fish. The molecular distillation increases purity and reduces heavy metals and pesticides. The oil is concentrated to increase EPA/DHA content up to 60%, and antioxidants are added to protect the integrity of the oil. The small dose required makes it an economical product.  
Did you know that a 50g dose of Food2Live has more than 3000mg of omega 3 derived from organic freshly grounded seeds?
Not only that, it also has protective properties against bowel and breast cancer, it helps regulate hormones, therefore is excellent for the treatment of PMS and menopausal symptoms, and it is an excellent brain food for adults and children 
As mentioned by Daniel Weber two years ago in 'Enteric' Seminars
Appetite may be partly linked to germs in the gut

Germs in the gut may help drive appetite, says new research into the link between obesity and bacteria.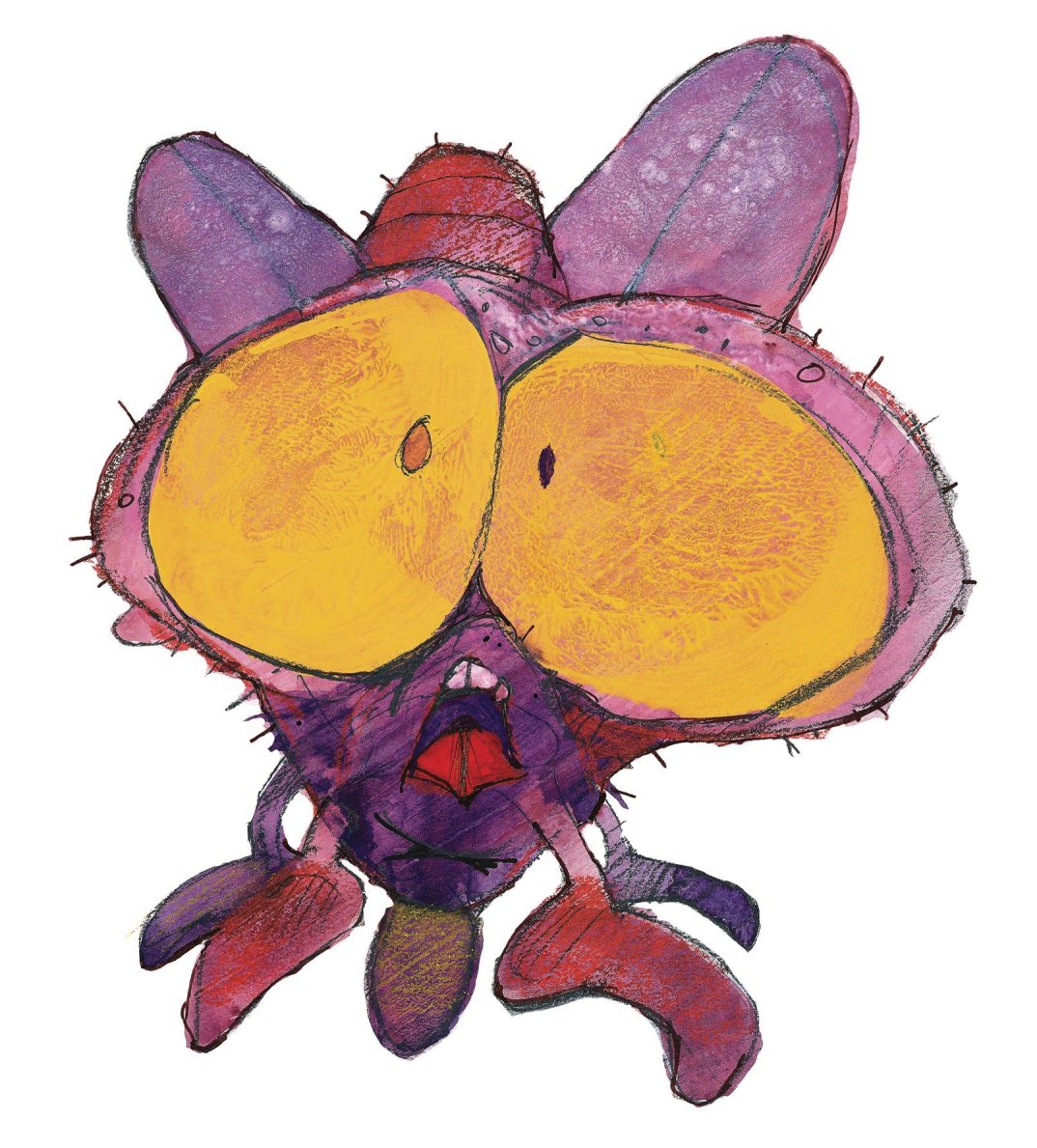 Previous studies have shown that overweight people and normal-weight people harbour different types and amounts of microbes that naturally live in the intestine. To determine why, scientists are peering into mice.
Emory University researchers noticed that mice with an altered immune system were fatter than regular mice, and had a collection of disorders - high blood pressure, and cholesterol and insulin problems - called metabolic syndrome, often a precursor of heart disease and diabetes.
Everyone is born with a sterile digestive tract that within days is flooded with bacteria from first foods and the environment. Altered immunity in these mice meant somewhat different bacteria grew in their intestines than in normal rodents - driving bigger appetites, metabolic syndrome and a low-grade inflammation believed key to obesity's illnesses, Emory associate pathology professor Andrew Gewirtz reported Thursday in the journal Science.
To prove it, Gewirtz transferred bacteria from the fat mice directly into the germ-free intestines of normal newborn mice - and those mice began eating more and developed inflammation and insulin problems.
Restrict access to food and the altered mice don't gain weight, but still experienced the other symptoms, he noted.
"People are getting obese because they're eating more, but it suggests the reason they're eating more may not simply be that calories are cheap and available," Gewirtz said. "The reason they're eating more may be an increased appetite resulting from changes in intestinal bacteria." 
If you have difficulty lossing weight, you might need to consider a Detoxification Program to get you in the precise path of converting your fatty tissue into energy.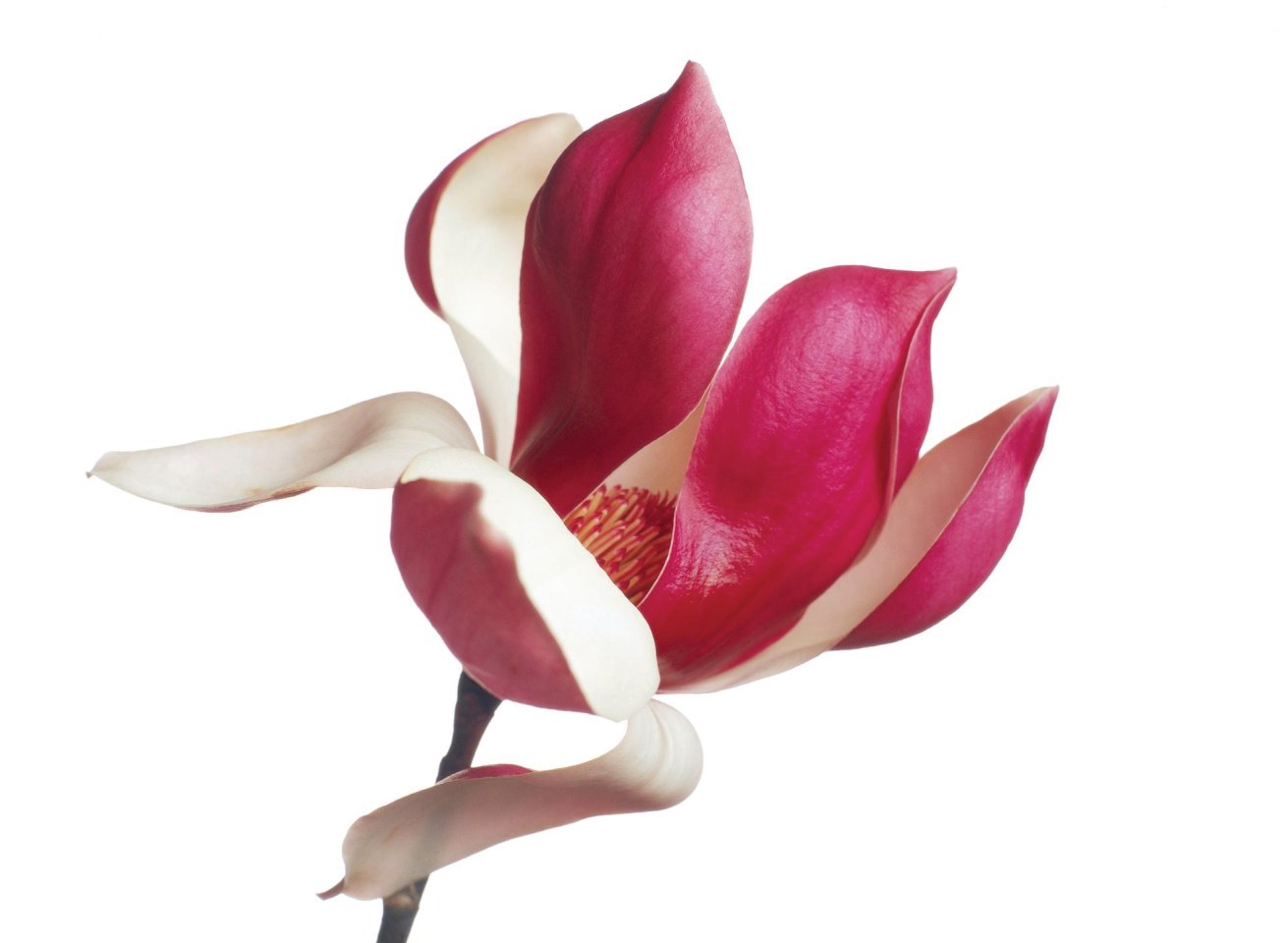 MAKE A BOOKING TODAY
Mobile - 0416073366
/