Shopping Cart
Your Cart is Empty
There was an error with PayPal
Click here to try again
Thank you for your business!
You should be receiving an order confirmation from Paypal shortly.
Exit Shopping Cart
The Amazing Human Brain 
If you are ever feeling uninspired, take a moment to consider the amazing marvel between your ears – your brain!
Did you know that although your brain makes up only 2% of your total body weight, it consumes approximately 20% of your energy? Or, did you know that the brain is composed of 100 billion cells that make a million connections every second of our lives? 
Do we really have to end up "over the hill"? Up until recently, we have understood that all the growth and development of the brain occurs early on in life. We were previously taught that the brain reaches its maximum weight around 20 to 25 years of age, and after that it's all downhill as the brain loses about 10% of its weight over a lifetime. 
However, advances in neuroscience now reveal that early brain development sets the stage for ongoing development throughout adulthood, and into old age. We now know that the brain can continue to grow neural pathways and to forge new connections – all it takes is repetitive use of these neural pathways. In accordance with the health of the whole body, subtle changes occur in the chemistry and structure of the brain throughout midlife in most people. 
It appears that neurons can readjust to various degrees of damage and degeneration, as long as the neuronal cell body remains intact, where nearby surviving neurons can compensate, in part, by growing new dendrites and synaptic connections. Neuroplasticity – Not a plastic brain, but an evolving one! 
This capacity of the brain to reconfigure its wiring is called neuroplasticity, a process whereby neural pathways are laid down to develop our unique individuality. Neuroplasticity was previously thought to be relevant only in utero and in children and adolescents; however, it has now been demonstrated that our brain continues to grow well into adulthood. This discovery holds revolutionary hope for a wide range of applications, from protecting against degenerative age-related change, to greater levels of recovery in those who have suffered brain injury, to strengthening and optimising healthy brains well into the later stages of life. It also holds that we can literally "change our minds" by deliberate concentrated thought processes and deliberate practice of new skills to build and strengthen new neural pathways. Of course, this ability to change may be positive or negative, as we also have the power of choice. 
Give the brain smart nutrition... 
So how do we support and nourish this marvelous organ and encourage positive neuroplastic growth? We may have overlooked the health of the brain in the past whilst we managed the health of the body, but in reality we need to support the cellular health of every organ. It's true that if things go "wrong" with the brain, from injury or trauma through to depression or psychosis, it is very frightening. 
We do need to rely on the skills of neurosurgeons and psychiatrists for specialist assessment, diagnosis and treatment for life-saving strategies, but don't underestimate the profound, supportive role that Natural Health Practitioners can offer in supporting those with brain dysfunction, stress and mood disorders, substance abuse or age-related neural degeneration. 
We can offer unique, complementary nutritional, herbal, dietary and lifestyle support for patients and work in harmony with the multiple modalities that are often required for holistic management of brain dysfunction and stress and mood disorders. 
Wellness for the brain CELL The maxim "prevention is better than cure", couldn't be more true when it comes to the brain. Targeting nutritional strategies at optimum brain health, and consequently mental function, is essential to enhance every
I found this interesting article and would like to share it with you.
Please note the emphasis given to a balance diet, low in simple carbohydrates, rich in vegetables and wholesome unprocessed foods.
Healthy food should be delicious and interesting. Sometimes it may include a little bacon.
Enjoy the reading.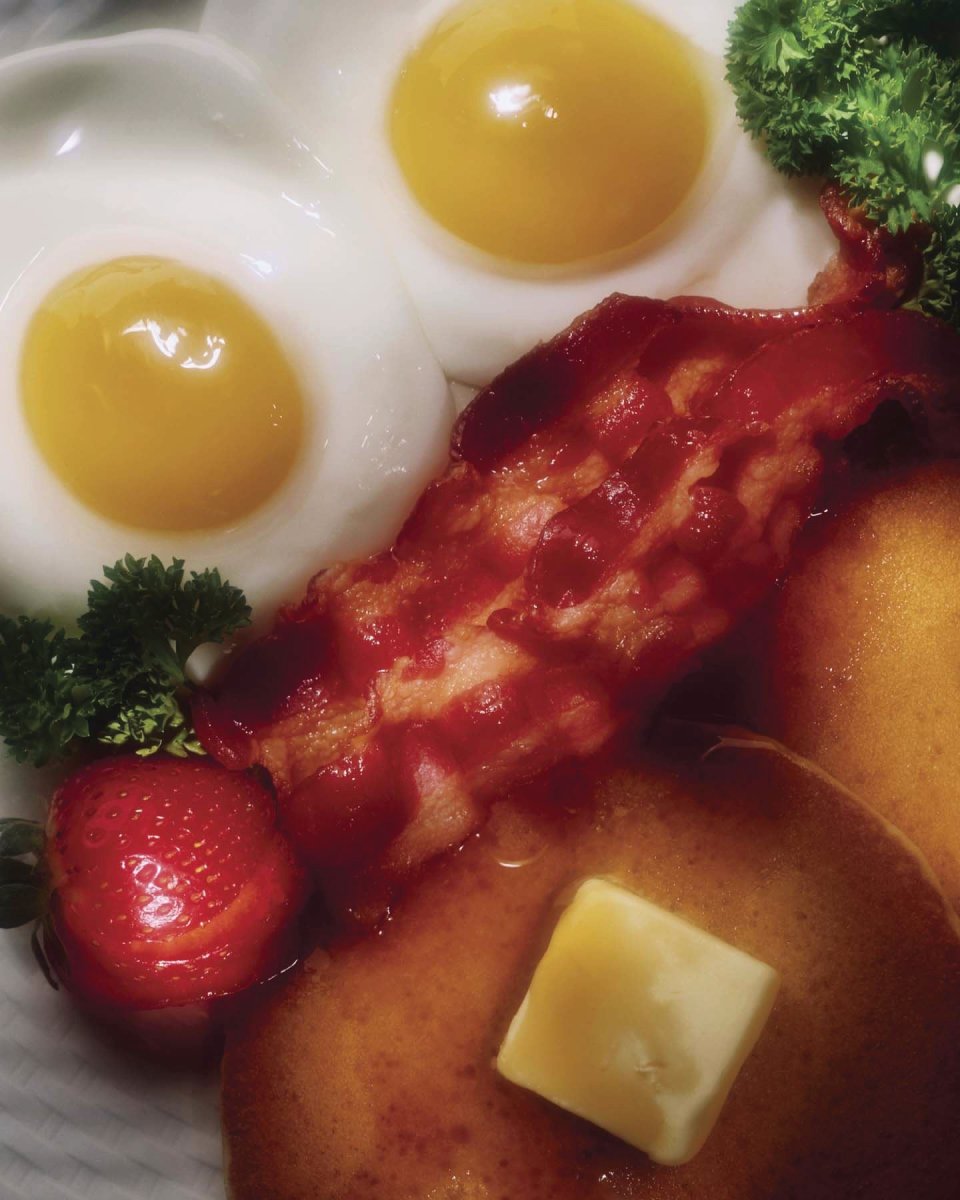 The TRUTH About Bacon
When people today think of bacon, they think of clogged arteries, love handles,and sin. They also think of Homer Simpson.

That's right: eating bacon means that you're destined for heart disease, a fatbelly, and a lifetime in Satan's dungeon-Doh!
But, thinking this way is aterrible misconception. In truth, bacon is a very good addition to your diet,and should be something enjoyed more often than you endulge in pancakes andsyrup or crepes with brown sugar.

Pancakes and syrup may look good to some people, but it is not good for you atall…

Bacon is not an unhealthy food when chosen correctly. By reading this article,you're going to learn why and how to properly add bacon to your diet, andyou're going to start doing it now.
What IsBacon?
Bacon is a cured meat (a naturalway to prevent the meat from spoiling by way of salt, and often nitrites) thattraditionally comes from a pig. It consists of both the meat of the pig, plusthe fat (known as lard).
Bacon usually comes from eitherthe belly of the pig, the back, or the sides. The amount of fat (lard) in bacondepends on how fat the pig is, with the belly usually being fattier than theback, especially in America.

Today, you can also find bacon made from turkey. But if you actually spent timereading the label of turkey bacon, you'd see it contains a laundry list ofingredients, many of which are not good for you such as hydrolyzed corn gluten,soy protein, wheat gluten, disodium inosinate, silicon dioxide and nitrites.
EuropeansHave It Right
All over Germany, pork reignssupreme. From bacon to sausage to lard, no parts of the pig are left unused.And, if you take a good look at traditional Germans, you will notice that theyare not as overweight as Americans, nor suffer the same incidences of chronicdisease.

Unlike modern-day Americans, Europeans use lard for most of their baking andcooking. Previously in the US, we also used to incorporate a lot of lard intoour daily diets, but with the notion (from our government) that pig fat is too"saturated" and unhealthy, we shifted to the use of hydrogenated plant oils(aka., vegetable shortening ) which actually made us sicker, fatter, and morediseased.
Why Baconis Better
To understand why bacon, and thefat it's rich in (lard), is a healthy choice for us to use in our diets alongwith other beneficial fats and proteins, let's look at the nutritional scienceof this food.
If we take 1 tablespoon of purelard, we see that is consists of an even balance of saturated andmonounsaturated fatty acids, with some polyunsaturates and cholesterol (allanimal fats contain cholesterol), but no trans fats. Specifically, itcontains*:
• 5.9 grams of saturated fattyacids
• 6.4 grams monounsaturated fatty acids
• 2 grams polyunsaturated fatty acids (mostly omega-6)
• 14 mg cholesterol
*analysis from Mass Spectrometry at University of Alberta, 2003

If you compare lard to vegetable shortening, you get**:
• 3.8 grams saturated fatty acids
• 6.7 grams monounsaturated fatty acids
• 3.9 grams polyunsaturated fatty acids (mostly omega-6)
• 2 grams trans fatty acids (man-made)
• 0 mg cholesterol
**analysis from ESHA Food Processor

What's most frightening is the trans fats found in this man-made, fake lardsubstitute – trans fats have now been linked directly to heart diseasemorbidity and mortality, and there is a strong move to rid our shelves of thisdangerous fat as soon as possible.
SaturatedFat is Not Bad
Some people still think saturatedfats are evil, and as a result have banned bacon from their homes. However,fatty acid experts today emphasize that saturated fat from natural sources likemeats, dairy, and tropical oils (coconut, palm) are not detrimental for ourhealth, but instead much better than the polyunsaturated and hydrogenatedsubstitutes we've been recently using.

Sure, maybe it's confusing to try and tell yourself that saturated fat isn'tbad like we once thought. However, it's important that you realize that we werefed lies and deception that only made us fatter, sicker, and unhealthier. Weneed to change this way of thinking.
The bottom line is that saturatedfats, like that found in bacon, CAN and SHOULD fit into a healthy diet – a dietlow in sugar, processed carbohydrates, and synthetic chemicals, but high infresh low-pesticide vegetables, organic meats and fish, and nuts and seeds.

Essential Omega-6 and Omega-3 Balance
What about the omega-6 fats inbacon? Some people feel that bacon and other foods containing omega-6polyunsaturated fats should be minimized, and a focus placed on omega-3 fatssuch as fish, flax, and certain nuts - which is both true and untrue.
It is correct that we should tryto keep a fairly close balance between the omega-6 fats (found in most meatsand some nuts and seeds) and the omega-3 fats, but we can't completelyeliminate omega-6s in favour of omega-3s.
Not only is it almost impossible,unless you eat completely fat-free meats and avoid all nuts and oils, but yourbody needs omega-6s because they are ESSENTIAL – meaning necessary for propermetabolic and physiologic function.
It's more important to maintain a healthy ratio of omega-6 fats found in foodslike bacon, with omega-3 fats found in DHA-enriched eggs and omega-3 rich fish.
For example, a great breakfastcombination would be a few slices of bacon with omega-3 DHA eggs topped withorganic salsa and avocado. Delicious and nutritious!

The Science of Bacon Fat
In 2003, I conducted a researchstudy at the University of Alberta looking at the effects of a high bacon fatdiet compared to a high palm oil diet on the cholesterol synthesis andinflammation profiles of ten healthy men.
I cooked all the food for theseguys every day, so all they ate was what I gave them. They ate things like:
• (BLLTs) Bacon, Lettuce, Lardand Tomato sandwiches
• Hash Browns cooked in lard
• Bacon and Egg Omelets cooked in lard
(To say I smelled like bacon all thetime was a compliment…)
After 6 weeks on each diet, theirblood was analysed for cholesterol synthesis rates, cholesterol, andtriglyceride concentrations, and markers of inflammation.
What was found was that the highlard diet compared to the high palm oil diet produced significantly lower totalcholesterol, and total-cholesterol/HDL cholesterol levels, with slightly lowerLDL-cholesterol and inflammatory marker levels.
What this means is that fat fromlard may be less cholesterolemic and inflammatory than fat from palm oil. Thisdoes not mean that palm oil is a bad fat, but instead suggests that lard may bebetter when consumed often.
ChoosingHealthy Bacon
Now that you know that the fat inbacon is not bad for you, or harmful for your health, don't immediately go outand purchase bacon and eat it everyday.
First, you need to look for baconthat is nitrite-free.

Nitrite (sodium nitrite) is a preservative used in bacon to not only preventspoilage, but also keep bacon a nice red colour.
However, nitrite is also a knowncarcinogen and is related to increased risk and incidences of cancer.
So, if you do decide to choosebacon to help you either stick to a lower carbohydrate diet, or just eatinstead of toast and jam, make sure you choose wisely – natural nitrite freebacon is the best.
With bacon, you don't have toworry about the pig being full of artificial or natural hormones, because theseare not allowed to be used on pigs.
Eat aBetter Breakfast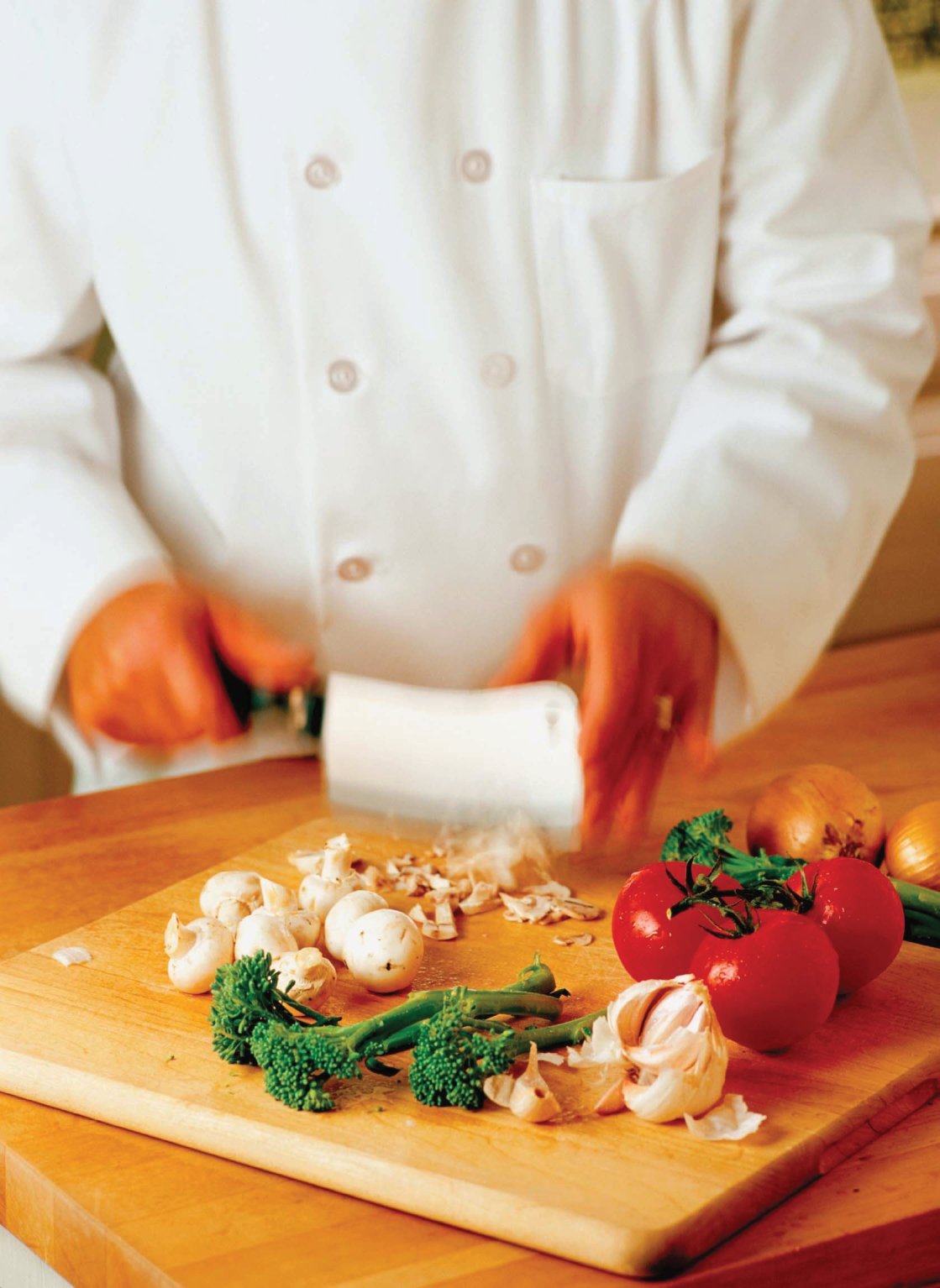 Now you know that bacon is a goodbreakfast food, but it can also be used to enhance the taste of your favouritesalads for lunch, or as a side dish at dinner.
No matter what you choose to do with your diet, bacon or not, remember thatbacon is not bad for you, and will not ruin your health. Also, when eaten in thecontext of a low-sugar, vegetable-rich-unprocessed diet, it will not make yourbelly look like a pig's.
Enjoy!
By Cassandra Forsythe-Pribanic, PhD, RD
TREATING A RISING EPIDEMIC: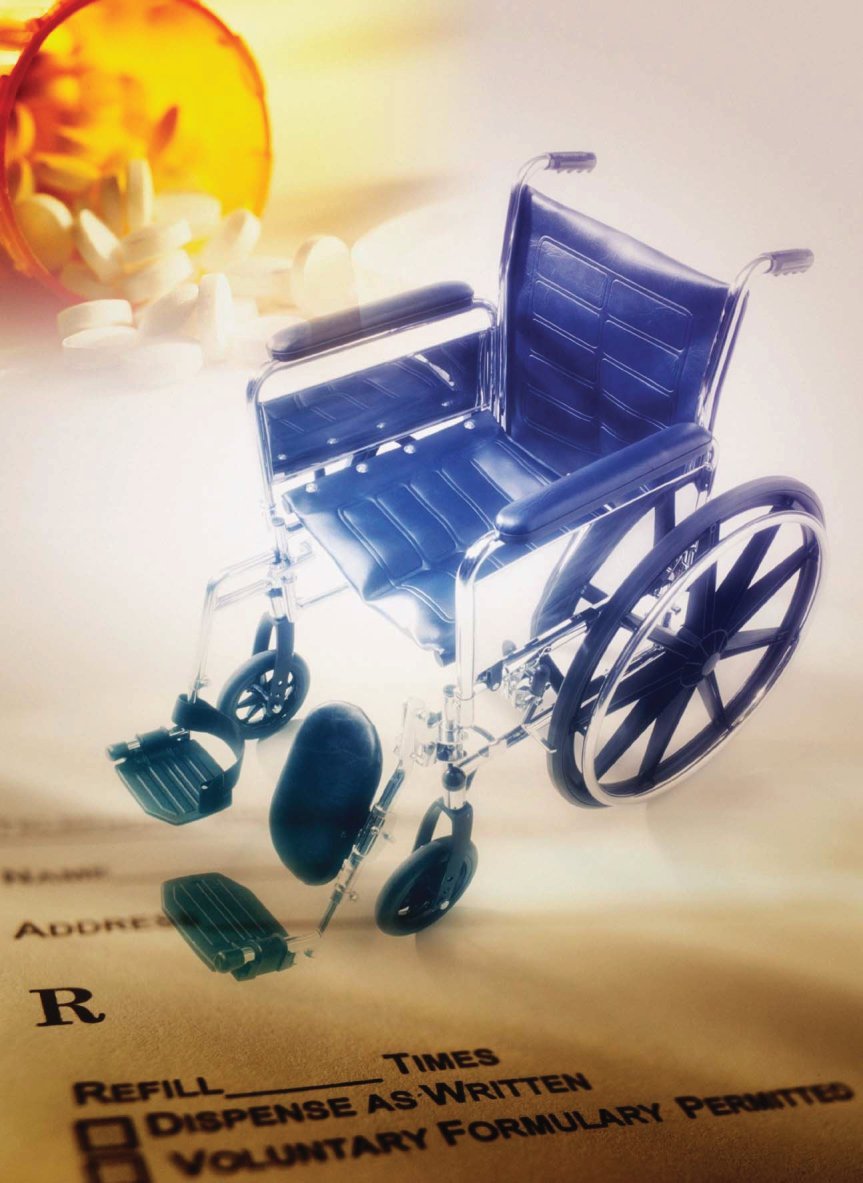 AGE-RELATED LIVER DISEASE

Very often I encourage my patients to follow a "Liver Detoxification Program". WARNING:
It has 'serious' side effects: increased energy levels, improved immunity, less aches and pains, in one word: vitality.
The first time that you follow this program, it will take you from 6-8 weeks.
After that, if you have a healthy lifestyle, you will need to do it for only two weeks: "The Express Detox".
Here in this article you will find more reasons to consider having a Liver Detoxification once a year.
Make an appointment as soon as you finish reading this article. Phone (02) 96713867, or email
[email protected]
.
Nonalcoholic fatty liver disease (NAFLD) is the most common liver disease, with the highest prevalence in those over 60 years.
NAFLD is hepatic steatosis associated with metabolic abnormalities such as central obesity, insulin resistance, type 2 diabetes and dyslipidaemia. It is also governed by genetic background, sex, age, and environmental factors (food intake, level of physical activity).
The mildest form of NAFLD is simple steatosis, characterised by hepatic fat (triglyceride [TG]) accumulation alone.On the other end of the spectrum is a necroinflammatory fibrosing disorder called steatohepatitis.
The key implications of NAFLD are increased risk of developing type 2 diabetes, cardiovascular disease and cancers such as colon cancer. There is increased standardised mortality, including deaths from decompensated cirrhosis and hepatocellular carcinoma (HCC).
Hepatic steatosis (defined as greater than 5.5% TG content) has been estimated at 31% overall, with significant ethnic variation - 45% in hispanics, 33% in whites, and 24% in blacks. The National Health and Nutritional Examination Survey (NHANES) identified the increasing contributing of NAFLD as the cause for chronic liver disease rising from 47% in the 1988-1994 cohort to 76% in the 2005 - 2008 cohort. Epidemiological data are consistent with the clinical observation that NAFLD is now the most common liver disorder seen in liver clinics of Western countries.
Advanced age is associated with disease severity and fibrosis progression; 39% in those aged 40 to 50 years, and to over 40% in those greater than 70 years. A relatively high proportion of individuals with progressive forms of NAFLD develop cirrhosis by the time there are in their 70s or beyond.
The prevalence and severity of NAFLD is also influenced by presence of metabolic risk factors, such as overweight/obesity and type 2 diabetes.
Because steatosis rearely illicit any symptoms, it is usually discovered from abnormal liver tests, a liver ultrasound or CT scan in people with normal liver enzymes.
Clinicians need to consider early interventions to optimise the management of modifiable metabolic risk factors, like glycaemic control in type 2 diabetes, hypertension, and dyslipidaemia, each of which could also contribute to disease progression in NAFLD.
For all patients with NAFLD, the cornerstone to management remains correction of modifiable risk factors. Exercise and dietary restriction can be very effective in carefully selected patients and should be used in a multidisciplinary approach, involving physiotherapists, dieticians, and occupational therapists to overcome potential physical limitations in older patients, such as osteoarthritis or decreasing mobility from other causes. 
Source: Mechanisms and implications of age-related changes in the liver: nonalcoholic Fatty liver disease in the elderly. Gan L, Chitturi S, Farrell GC. Curr Gerontol Geriatr Res. 2011;2011:831536. Epub 2011 Sep 12
High BP? Hold the MSG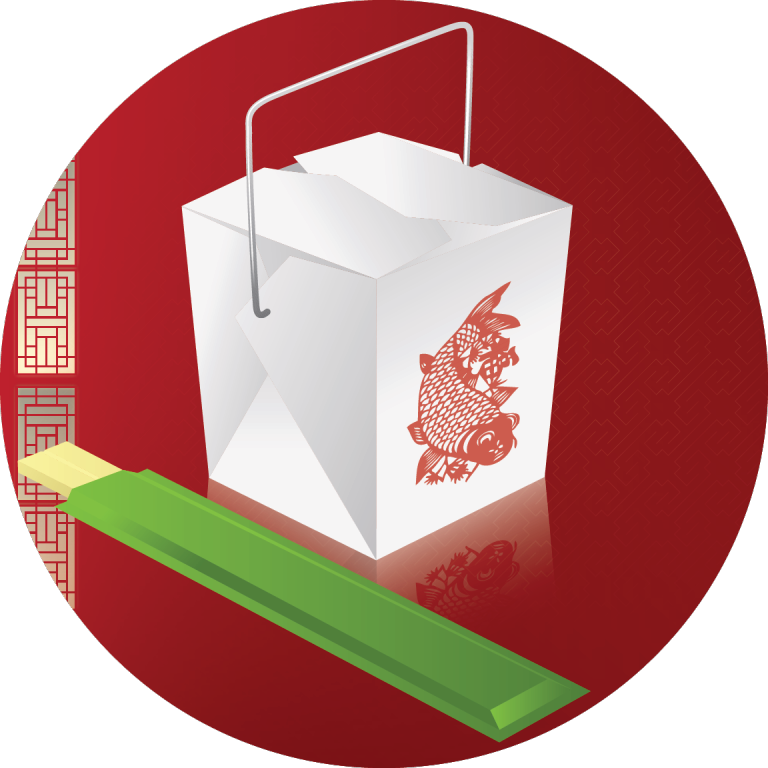 Consumption of monosodium glutamate may raise blood pressure, especially in women and in people taking antihypertensives, Australian and Chinese researchers have shown.
A prospective study of more than 1200 people in China found strong dose-related increases in both systolic and diastolic BP associated with MSG consumption.
Over a five year period, the average increase in BP was 4.5mmHg, but increases of almost 10mmHg were seen in people with higher intakes of MSG. A similar pattern, but with lower absolute increases, was  seen with diastolic BP.
Women with a higher MSG intake were much more likely than men to show increased BP, and there was also a stronger association between BP and MSG among people taking antihypertensives.
Writing in the Journal of Hypertension (online March 2), the research team, which included Professor Garry Wittert of the University of Adelaide, said the interaction with antihypertensives may be because glutamate antagonises dihydropyridine calcium channel blockers.
Therefore, they say MSG intake may need to be a consideration when making a choice of antihypertensive medication. "When initiating treatment for hypertension or when reviewing therapy in the setting of persistently or recurrently elevated blood pressure it would be prudent to review MSG intake," they suggest.
Michael Woodhead
6 minutes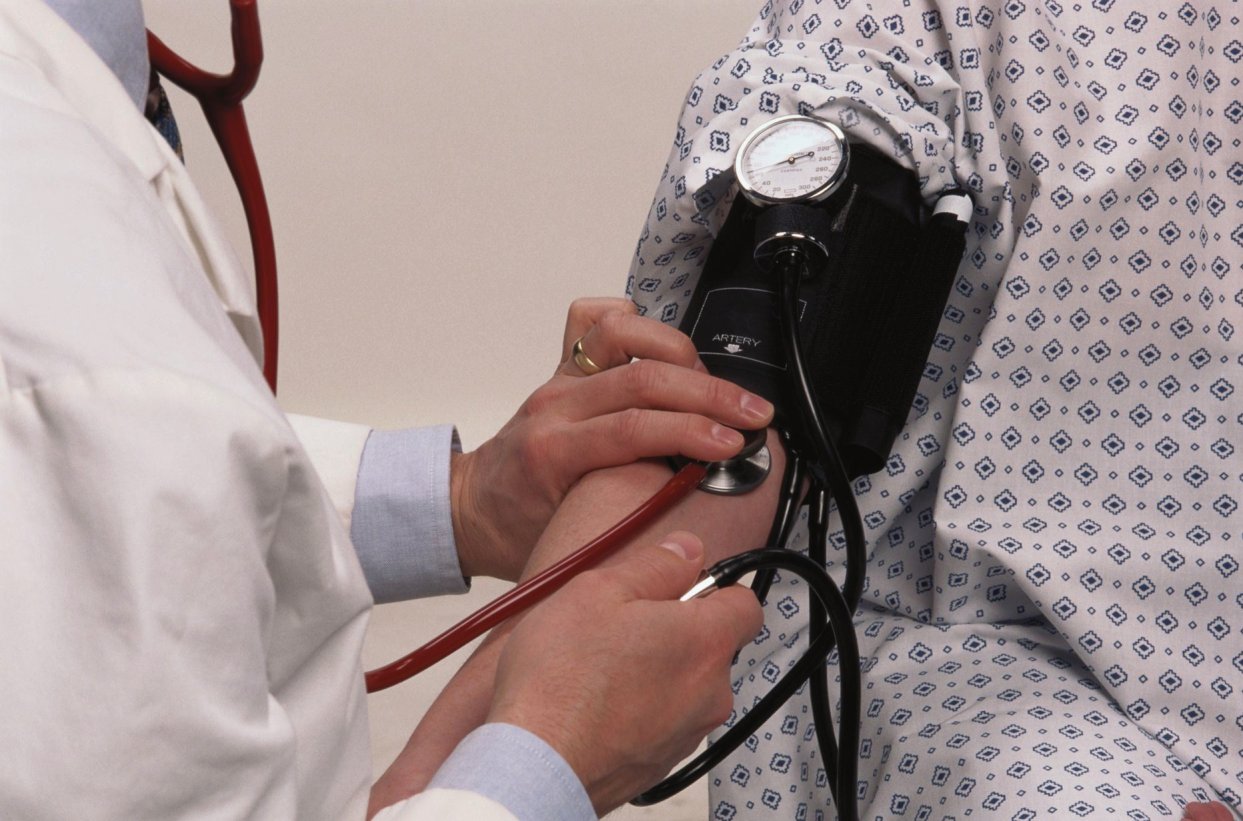 Sugary drinks and High Blood Pressure
Sarah Colyer
 SALT may not be the only thing hypertensive patients need to cut down on, with research suggesting sugary soft drinks and fruit juices also increase blood pressure.
For every extra 355mL sugary drink consumed each day, a person's average systolic BP rose by 1mmHG, while their diastolic BP rose by 0.4mmHg, a study found, after adjusting for participants' weight and height.

Diet beverages, by contrast, were inversely linked to BP, the study of more than 2500 people found.

This was consistent with the study's finding that fructose and glucose intake were directly linked with blood pressure - although this effect was stronger in people with high urinary sodium excretion.

The authors suggested that excessive fructose consumption might increase serum uric acid levels, which in turn would lower levels of the vasodilator nitrous oxide.

Writing in the journal Hypertension (online), they said their findings lent "support to recommendations for reducing intake of sugar sweetened beverages, added sugars, and salt for the improvement of cardiovascular health".

People who drank lots of sugary drinks had poorer overall nutrition, the study also found – consuming less potassium, magnesium and calcium than people who drank smaller amounts.

Reporting on the findings, Dr Ian Brown of Imperial College London said soft-drink fans were "consuming empty calories without the nutritional benefits of real food".

Hypertension 2011; online
/