Shopping Cart
Your Cart is Empty
There was an error with PayPal
Click here to try again
Thank you for your business!
You should be receiving an order confirmation from Paypal shortly.
Exit Shopping Cart
Bacteria in our gut and our brain's health


Many of you have completed or are undergoing a Detoxification Program.
The Integrated Detoxification Program is the most effective way of giving your body a thorough 'spring clean' and get you feeling fantastic again.
It helps you to remove toxin exposure through dietary and lifestyle changes; remove bad bacteria and waste from your digestive system; renew your digestive lining and the healthy bacteria that improves your digestive function; and releasing your body's toxins so they can be eliminated.
In general, by having a healthy microbiota in our intestine, we are more likely to have a more responsive and alert immune system that will protect us from many forms of nasty diseases.
The relationship between our gut flora and our mental health is becoming more obvious and is being promoted by many health authorities as the basic causation of many mental disorders…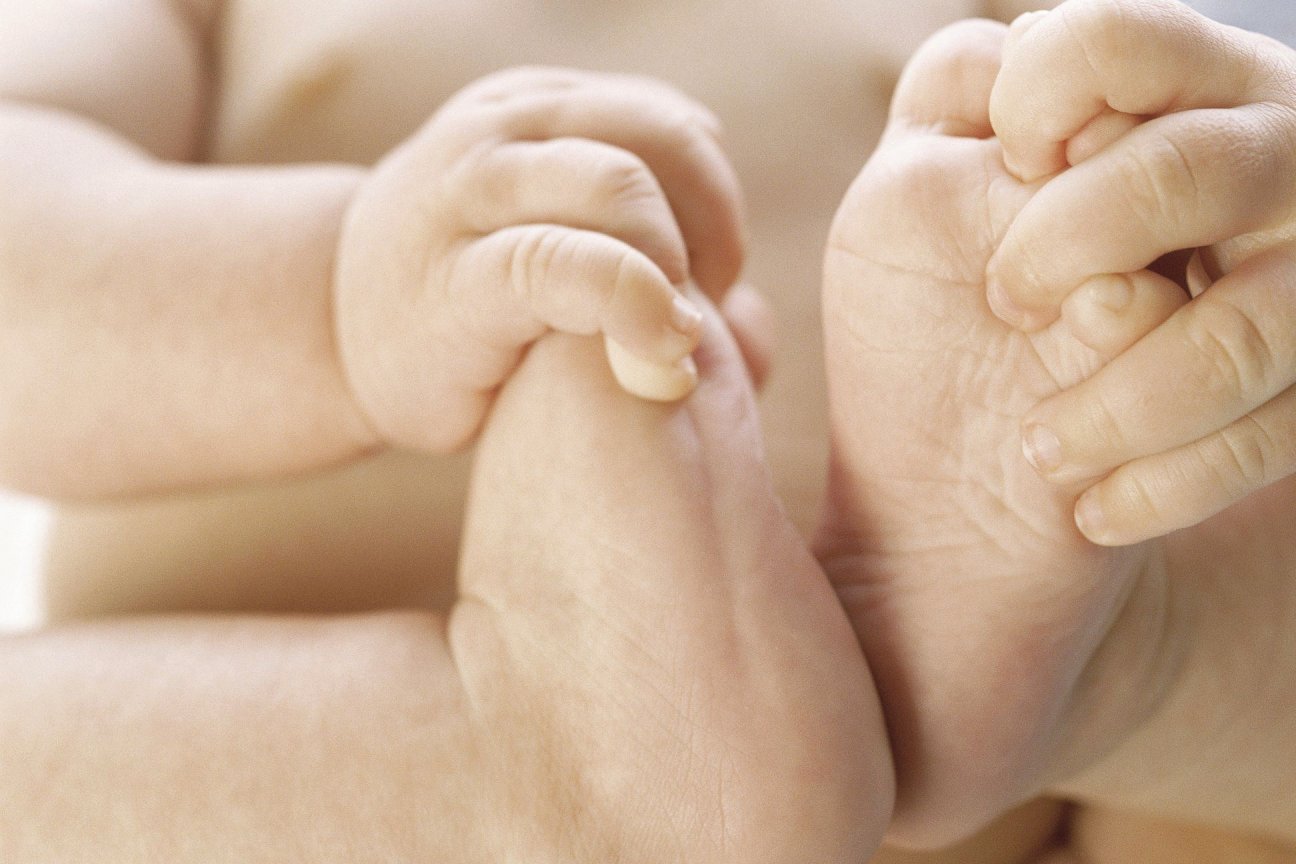 …including autism.
It is very dramatic and disturbing learning that we could prevent autism and we are not doing it. It is possible to test and make sure that little infants are healthy in their gut. If they have an established gut flora, they are protected in order to receive the insult of vaccination.
By doing a simple urine test and sometimes a stool analysis test, we can determine if a baby has a well established intestinal microbiota.
It would be a urine test like the one you had after your first step in the Detoxification Program.  
Bad bacteria produce residues that show in our urine.
Have you had a Detoxification Program?
Does your baby have a healthy microbiota?
To ensure the health of your baby, please make sure that 
both parents are healthy before conception.
breast feed your baby.
the mother should have a good diet that includes fermented foods, and if possible to have a probiotic supplement.
Please share the news:
                            AUTISM...could be prevented!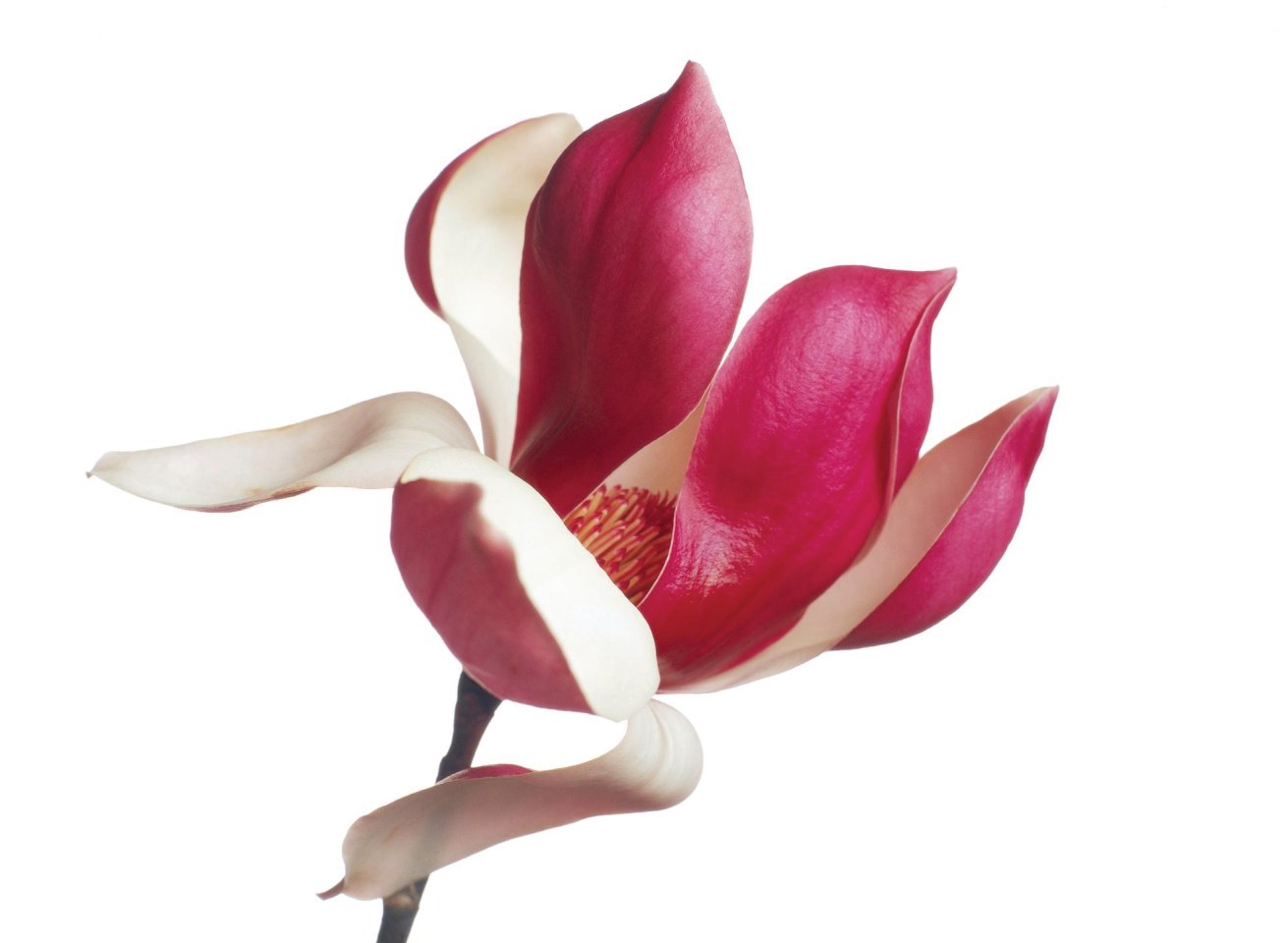 Maria Augustyn ND, BHSc, RMT
    04 1607 3366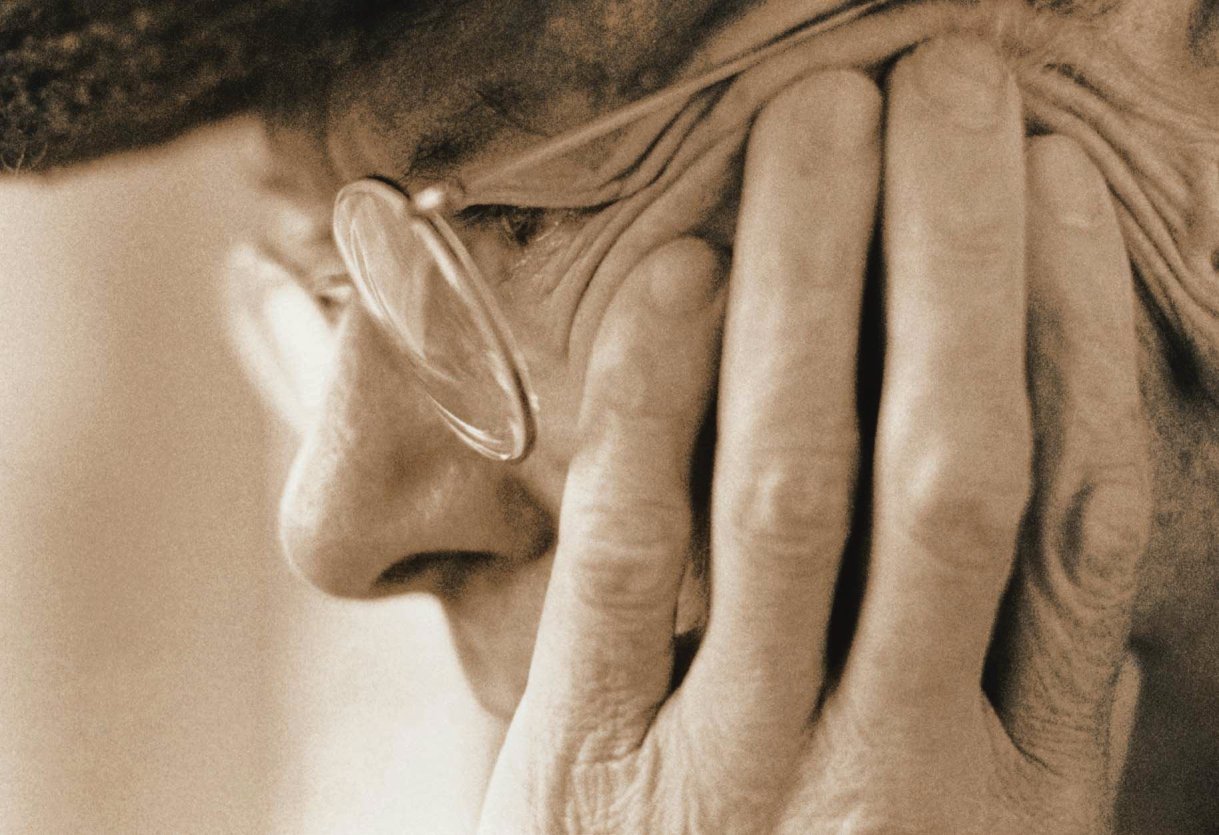 Alzheimer's vaccine
Spanish scientists' trial  work
On September the 21 World Alzheimer's day was aiming to raise awareness about the most common form of dementia.
Around 36 million people are affected by the disease worldwide, a number which is expected to rise to more than 115 million by 2050.
For now there is no cure but Spanish scientists, who have been working on a vaccine, say they could soon start clinical trials on humans.
Researcher, Javier Jorba said: "Our system reacts and generates what we call antibodies that pick up the beta-amynoid protein, which causes the illness, and destroys them."
"We decided to take the step when we had something solid on the table.That's the stage we're at right now, but we don't want to raise any false expectations"
While any kind of cure or prevention might be some way away, Alzheimer's associations are hoping that the dedicated day will help to remove some of the stigma that surrounds the disease.
 euronews
Building a better brain.
Would you like to optimise your memory and cognitive function? Would you like to support your brain function?
Maintaining a healthy mind and active brain throughout our entire life is something we all want. Fortunately, it is something that we can all achieve.
Many people's greatest fear is not death, but losing their mind.
Many of us fear losing our memory and our mental function. Tragically, a large number of us will experience this personally or through a close relative or partner. The incidence of dementia in the elderly is increasing rapidly due to a combination of increased stress, increased oxidative exposure and nutrient insufficiencies.
Brain health throughout life.
The health of the brain determines much of our experience of life, influencing our moods, our intelligence and our overall quality of life. Maintaining brain health throughout life should therefore be a top priority for all of us. You need to consider the constant changing requirements of your brain in order to achieve a life time of healthy mental function. In order to address all the challenges and changes your brain experiences throughout life, it is important to incorporate good dietary choices, key natural medicines and both physical and mentalexercise. This will help to promote a healthy brain and mind.
Six keys to a healthy brain:
1. Exercise and challenge your brain.
2. Nourish your brain through good nutrition.
3. Enjoy physical activity.
4. Stress management.
5. Sleep well.
6. Take natural supplements.
1.Strain the brain to train the brain.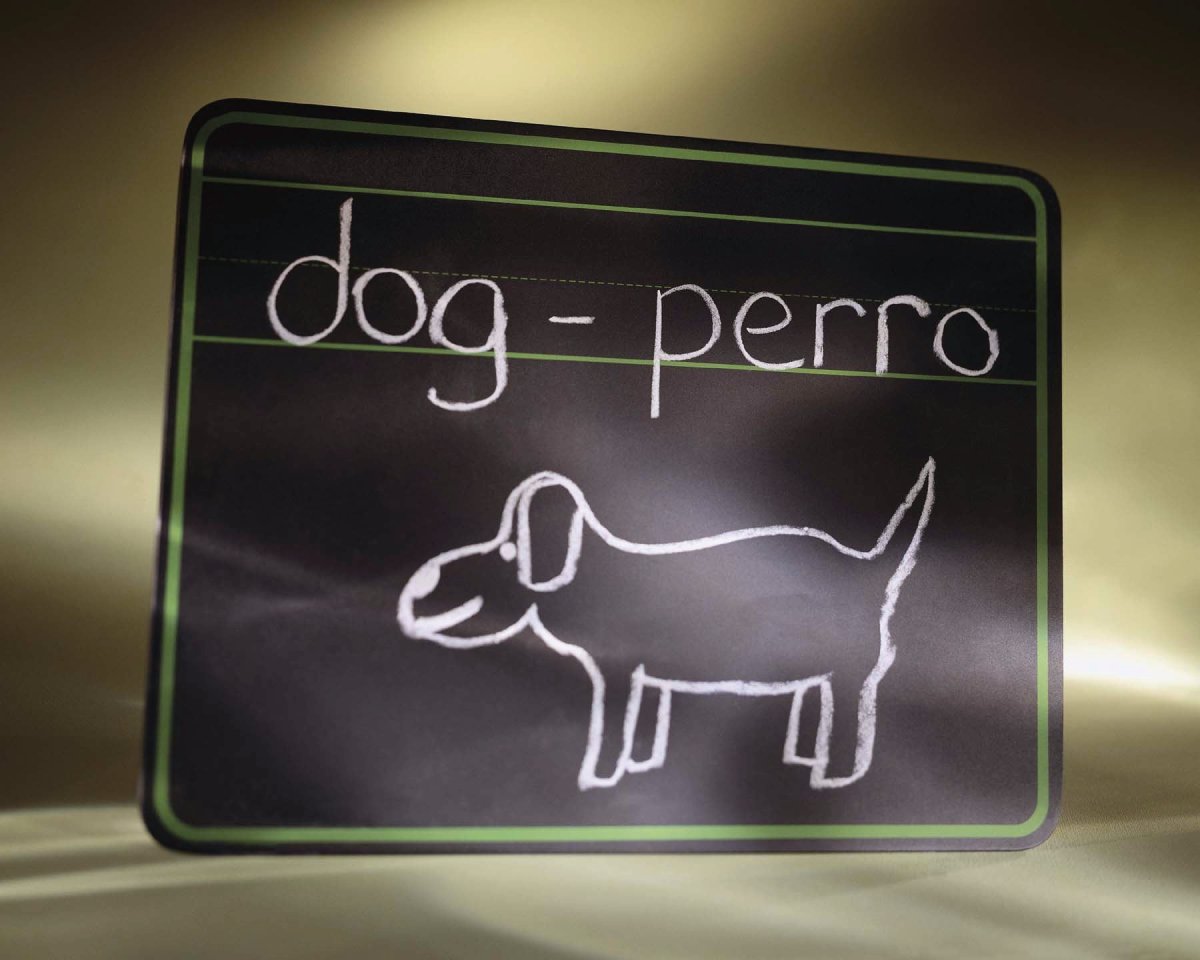 The more you think, the smarter you become. Your brain is just like your body, the more you exercise it the more powerful it becomes. You can train your brain by choosing appealing and challenging leisure activities (e.g. crosswords, puzzles, learning a new language, etc) and by challenging yourself at work.
2. Eat your way to a better brain.
Take a healthy approach to your diet and lifestyle by eating the following each day:
• Protein rich foods.
• A minimum of 3 cups of fresh vegetables.
• Two pieces of fresh fruit.
• A handful of nuts and seeds.
• Two tablespoons of good oils.
• Drinking at least 8 glasses of water.
• Enjoy regular exercise and fun.
By following a healthy diet and lifestyle program you can provide key nutrients for healthy brain function.
3.Exercise builds better brain health.
Sustained participation in physical exercise well into old age has been shown to:
• Enhance learning and memory.
• Reduce age and disease related mental decline.
• Protect against age-related degeneration of crucial areas of the brain associated with higher cognitive function.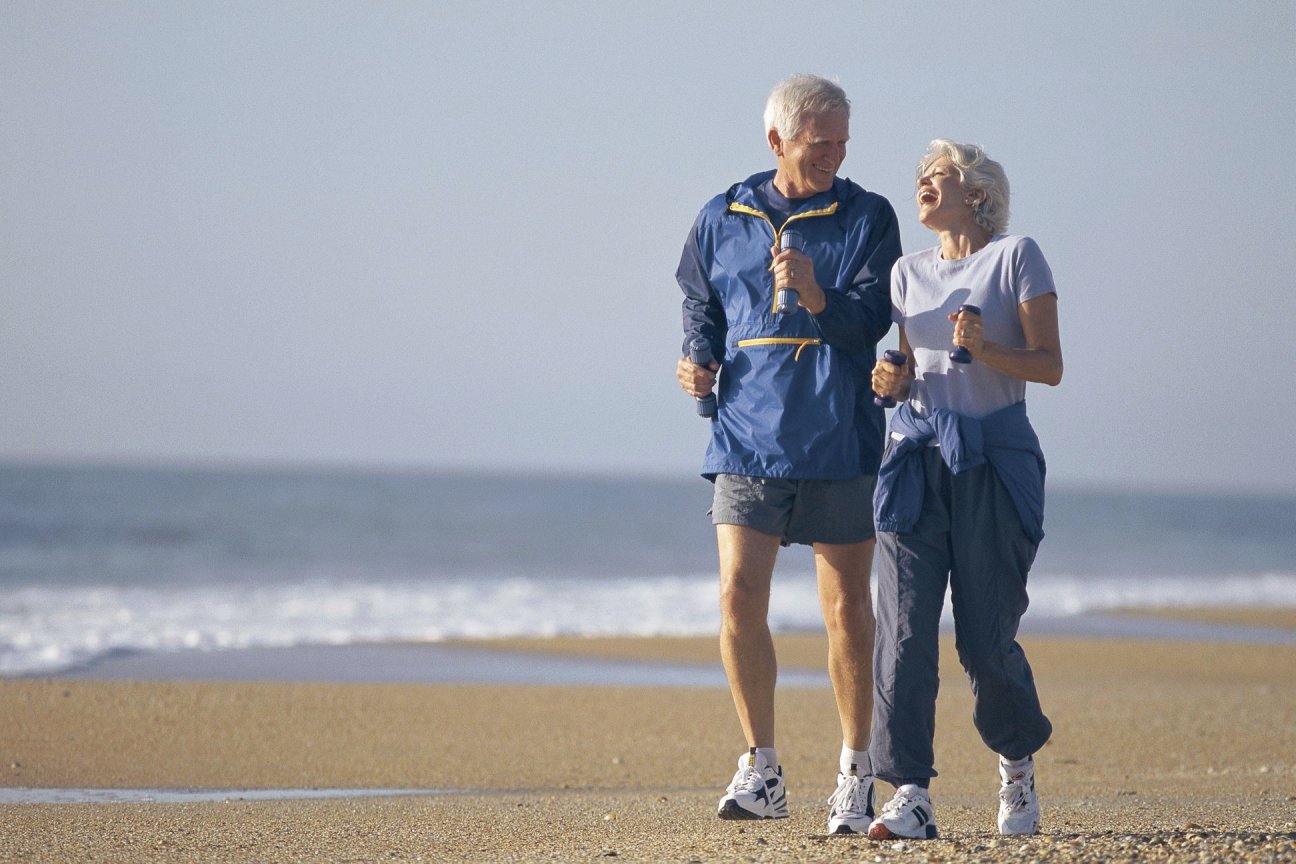 Not only does exercisehelp to reduce the risk factors for cognitive decline, such as cardiovascular risk, inflammation and energy metabolism, it also helps to enhance learning and memory.
4. When life becomes stressful, what do you do?
Do you relax, meditate and strive towards a healthy balance between work and leisure? Or do you keep pushing yourself and not give your body and brain a break? Many people put work and stress before their own health and wellbeing.
Ensuring that you take time out to relax is extremely important for brain health, because excessive stress can impair memory and brain function.
5. Are you counting sheep in order to sleep?
The most common reason people have difficulty getting to sleep is that they are unable to shut off the anxieties and worries of the day and are preparing for tomorrow's problems. Sleep is important for repair of both body and mind. If you are having trouble sleeping, make an appointment today and find out what natural options you have for better sleep.
6.Nutrients to nourish the brain.
A multivitamin and mineral supplement is the best way to provide vital nutrients for brain function. Vitamins and minerals improve energy, support metabolism and nervous system function and promote better brain function.
Omega 3 essential fatty acids from fish oil are also extremely important for your brain. Studies have shown that DHA, one of the major components of fish oil, improves cognitive function.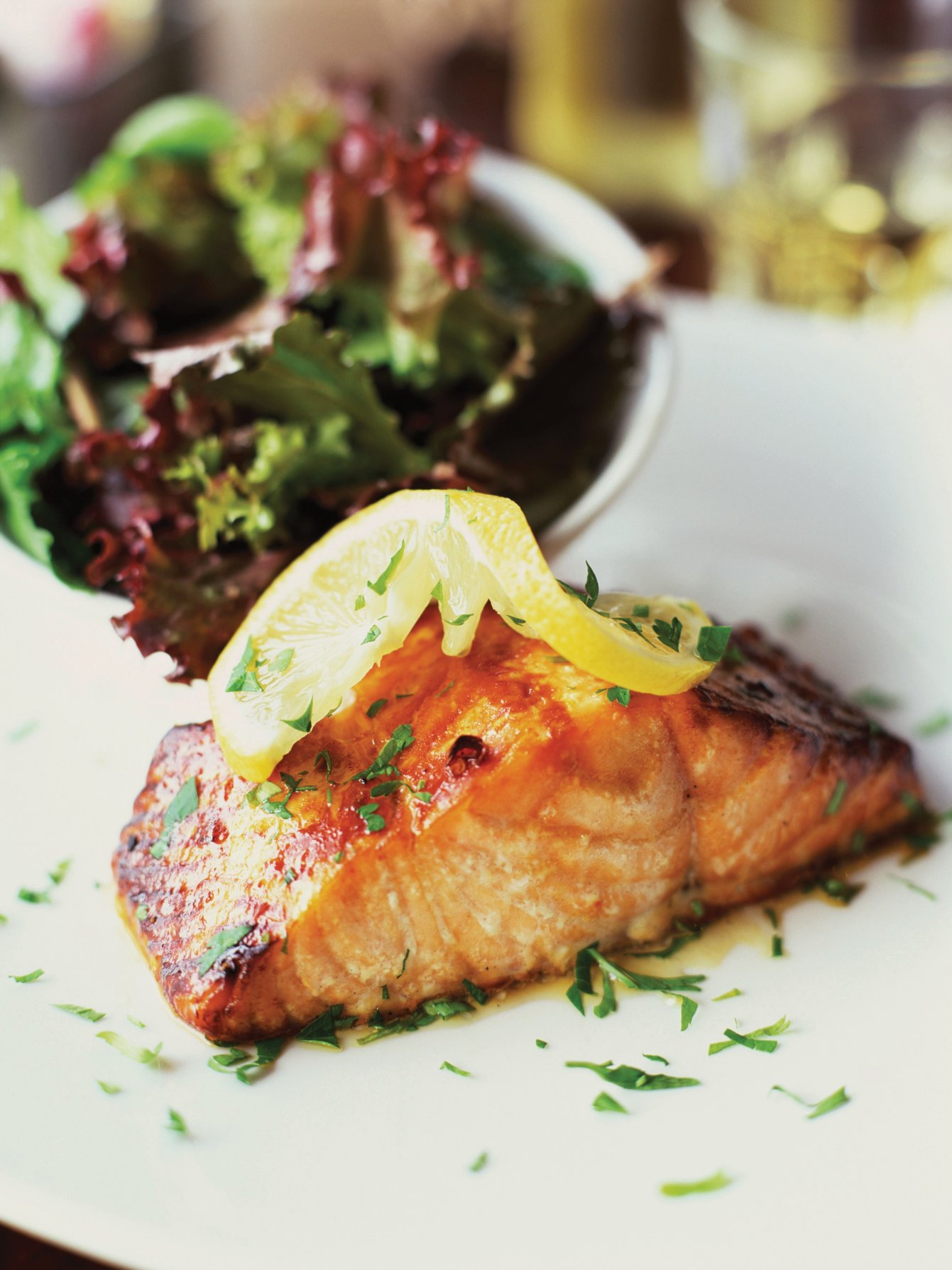 This component has alsobeen shown to be very effective for protection against age-related mental decline. It is very important to use a clean fish oil, free from pesticides and/or mercury and that is produced in a manner respectful of our planet.
Finally, brain tissue is extremely vulnerable to damage by free radicals. Replenishing the brain with antioxidants is therefore a great idea to help reduce the damaging effects of oxidative stress and aid in the prevention of age-associated memory impairment. Great antioxidants to help support healthy brain function include resveratrol, vitamin C and vitamin E.
Make an appointment today and start a program to protect your brain and the health of your entire body.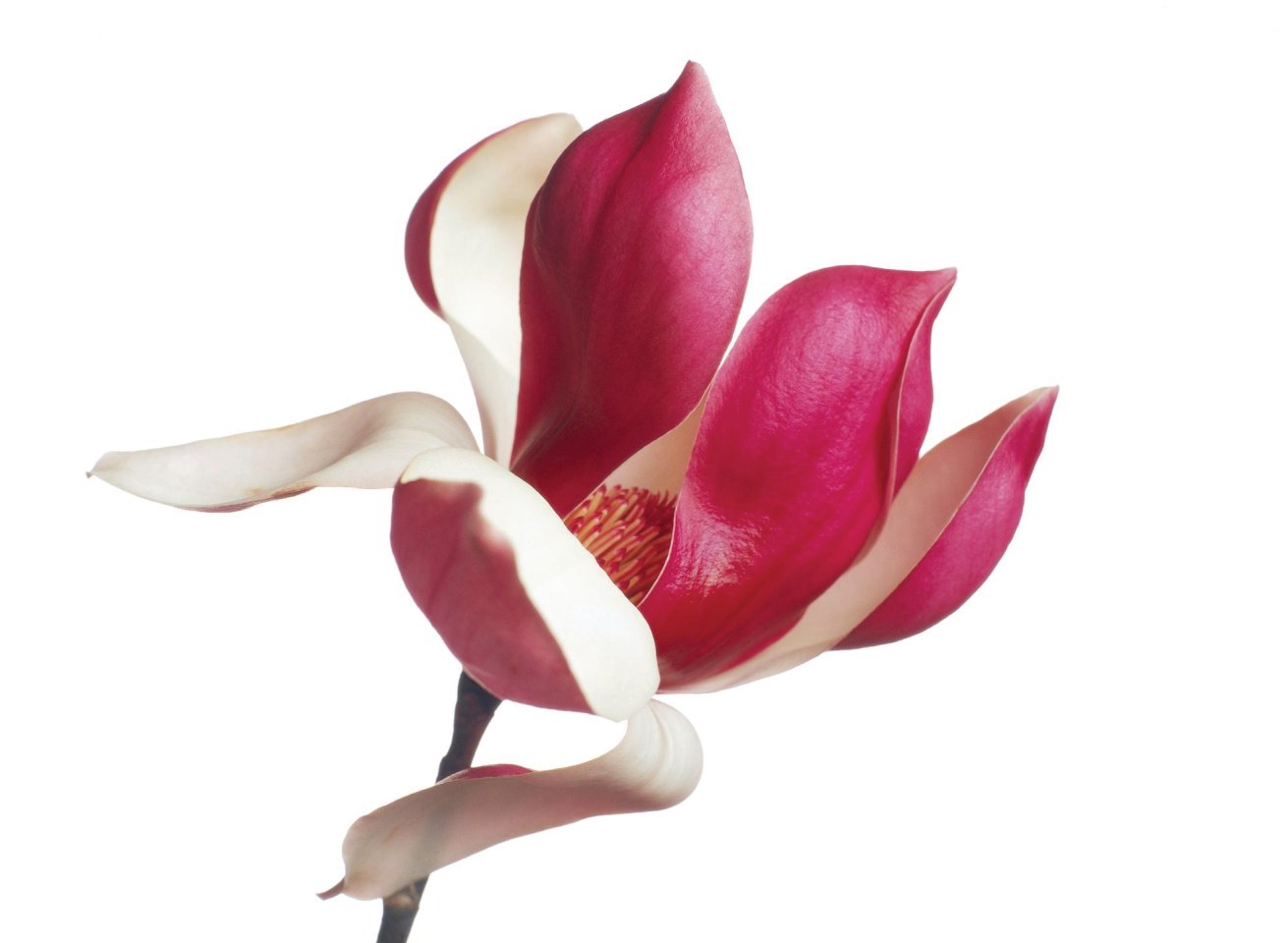 Please ring 0416 07 3366
50 grams daily of
food2live
provides 3 grams of essential fatty acids. Also it is an anti-inflammatory food, and the ingredients have the ability of adding protection from  many of our modern diseases.
The Neuroscience of the Gut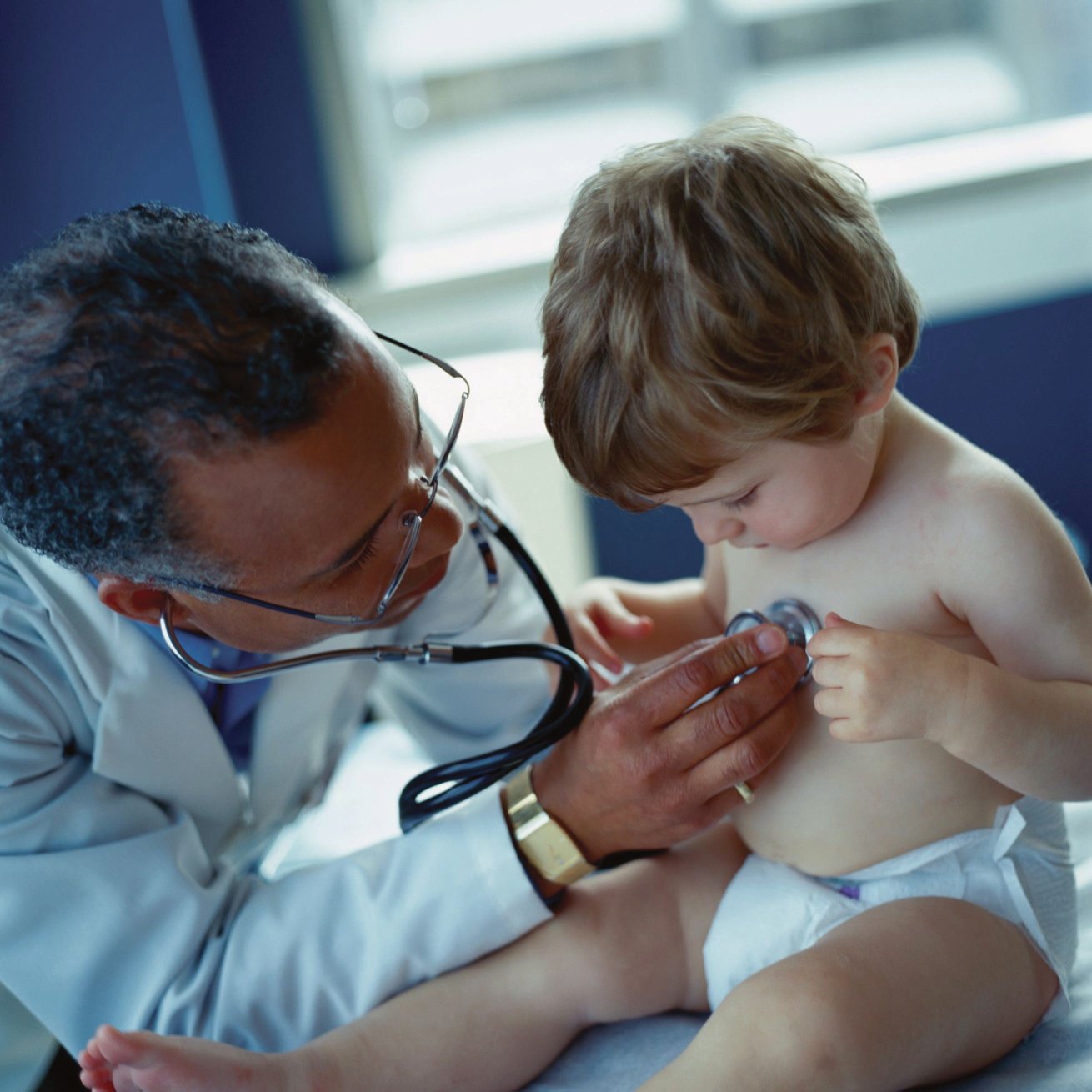 Strange but true: the brain is shaped by bacteria in the digestive tract
People may advise you to listen to your gut instincts: now research suggests that your gut may have more impact on your thoughts than you ever realised. Scientists from the Karolinska Institute in Sweden and the Genome Institute of Singapore led by Sven Pettersson recently reported in the Proceedings of the National Academy of Sciences that normal gut flora, the bacteria that inhabit our intestines, have a significant impact on brain development and subsequent adult behaviour.
We human beings may think of ourselves as a highly evolved species of conscious individuals, but we are all far less human than most of us appreciate. Scientists have long recognized that the bacterial cells inhabiting our skin and gut outnumber human cells by ten-to-one. Indeed, Princeton University scientist Bonnie Bassler compared the approximately 30,000 human genes found in the average human to the more than 3 million bacterial genes inhabiting us, concluding that we are at most one percent human. We are only beginning to understand the sort of impact our bacterial passengers have on our daily lives.
Moreover, these bacteria have been implicated in the development of neurological and behavioural disorders. For example, gut bacteria may have an influence on the body's use of vitamin B6, which in turn has profound effects on the health of nerve and muscle cells. They modulate immune tolerance and, because of this, they may have an influence on autoimmune diseases, such as multiple sclerosis. They have been shown to influence anxiety-related behaviour, although there is controversy regarding whether gut bacteria exacerbate or ameliorate stress related anxiety responses. In autism and other pervasive developmental disorders, there are reports that the specific bacterial species present in the gut are altered and that gastrointestinal problems exacerbate behavioral symptoms. A newly developed biochemical test for autism is based, in part, upon the end products of bacterial metabolism.
But this new study is the first to extensively evaluate the influence of gut bacteria on the biochemistry and development of the brain. The scientists raised mice lacking normal gut microflora, then compared their behaviour, brain chemistry and brain development to mice having normal gut bacteria. The microbe-free animals were more active and, in specific behavioural tests, were less anxious than microbe-colonized mice. In one test of anxiety, animals were given the choice of staying in the relative safety of a dark box, or of venturing into a lighted box. Bacteria-free animals spent significantly more time in the light box than their bacterially colonised littermates. Similarly, in another test of anxiety, animals were given the choice of venturing out on an elevated and unprotected bar to explore their environment, or remain in the relative safety of a similar bar protected by enclosing walls. Once again, the microbe-free animals proved themselves bolder than their colonized kin.
Pettersson's team next asked whether the influence of gut microbes on the brain was reversible and, since the gut is colonised by microbes soon after birth, whether there was evidence that gut microbes influenced the development of the brain. They found that colonising an adult germ-free animal with normal gut bacteria had no effect on their behaviour. However, if germ free animals were colonised early in life, these effects could be reversed. This suggests that there is a critical period in the development of the brain when the bacteria are influential.
Consistent with these behavioural findings, two genes implicated in anxiety -- nerve growth factor-inducible clone A (NGF1-A) and brain-derived neurotrophic factor (BDNF) -- were found to be down-regulated in multiple brain regions in the germ-free animals. These changes in behaviour were also accompanied by changes in the levels of several neurotransmitters, chemicals which are responsible for signal transmission between nerve cells. The neurotransmitters dopamine, serotonin and noradrenaline were elevated in a specific region of the brain, the striatum, which is associated with the planning and coordination of movement and which is activated by novel stimuli, while there were there were no such effects on neurotransmitters in other brain regions, such as those involved in memory (the hippocampus) or executive function (the frontal cortex).
When Pettersson's team performed a comprehensive gene expression analysis of five different brain regions, they found nearly 40 genes that were affected by the presence of gut bacteria. Not only were these primitive microbes able to influence signaling between nerve cells while sequestered far away in the gut, they had the astonishing ability to influence whether brain cells turn on or off specific genes.
How, then, do these single-celled intestinal denizens exert their influence on a complex multicellular organ such as the brain? Although the answer is unclear, there are several possibilities: the Vagus nerve, for example, connects the gut to the brain, and it's known that infection with the Salmonella bacteria stimulates the expression of certain genes in the brain, which is blocked when the Vagus nerve is severed. This nerve may be stimulated as well by normal gut microbes, and serve as the link between them and the brain. Alternatively, those microbes may modulate the release of chemical signals by the gut into the bloodstream which ultimately reach the brain. These gut microbes, for example, are known to modulate stress hormones which may in turn influence the expression of genes in the brain.
Regardless of how these intestinal "guests" exert their influence, these studies suggest that brain-directed behaviours, which influence the manner in which animals interact with the external world, may be deeply influenced by that animal's relationship with the microbial organisms living in its gut. And the discovery that gut bacteria exert their influence on the brain within a discrete developmental stage may have important implications for developmental brain disorders.
Heijtz RD, Wang S, Anuar F, Qian Y, Björkholm B, Samuelsson A, Hibberd ML, Forssberg H, Pettersson S. Normal gut microbiota modulates brain development and behaviour. Proc Natl Acad Sci U S A. 2011 Feb 15;108(7):3047-52. Epub 2011 Jan 31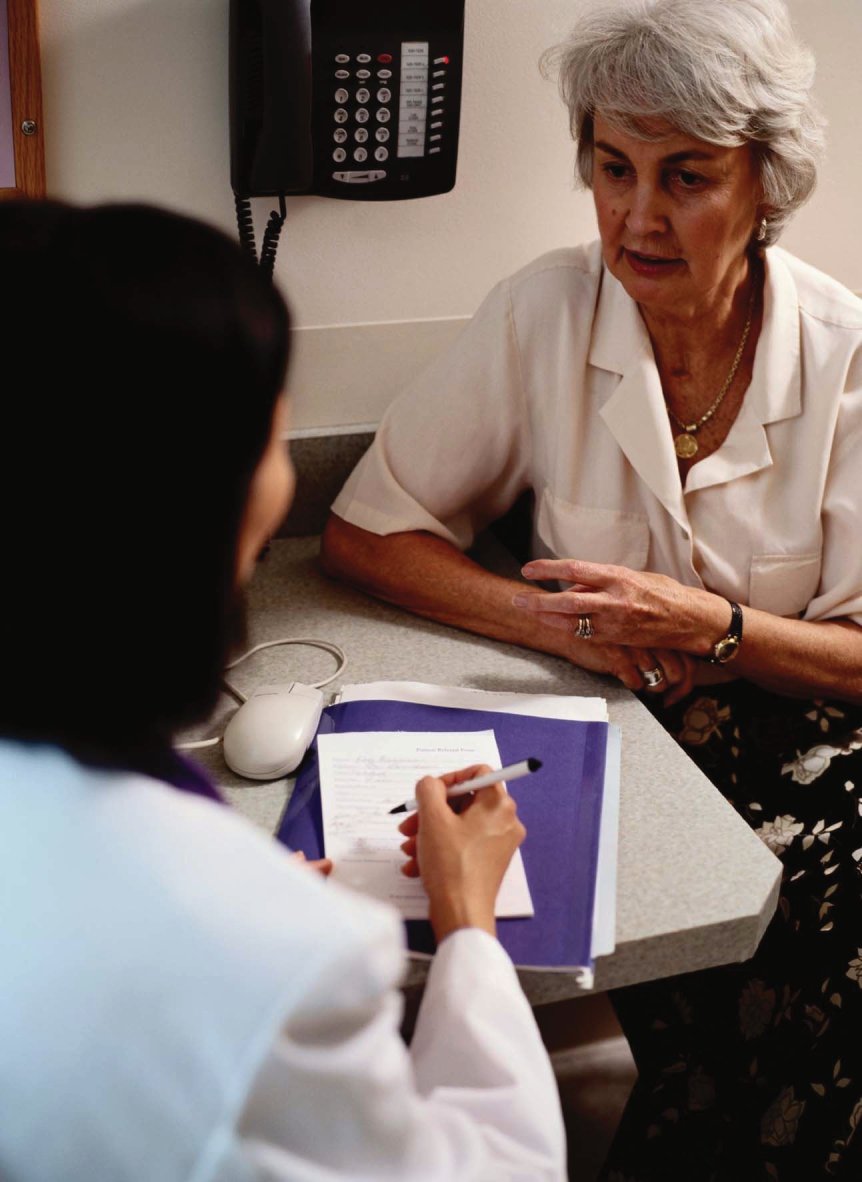 Are Cholesterol-Lowering Drug Regimens Causing Depression?
Low cholesterol is a risk factor for depression, according to integrative psychiatrist James Greenblatt, MD, of Waltham, MA. Speaking at the recent iMosaic conference, Dr. Greenblatt said there are 11 studies showing strong correlations between low total cholesterol and increased depression and suicidality.

The brain is the most cholesterol-rich organ, and cholesterol is a building block for many important hormones. This doesn't mean that high cholesterol levels are healthy, but neither are levels that are too low. Dr. Greenblatt contends that America's statin-mania is a key contributor to the epidemic of depression.

He's seen patients in whom serious depression resolved simply by reducing statins and allowing cholesterol to rise up. "I sometimes go against cardiologists, but you're not helping anyone if you increase risk of suicide while trying to prevent a heart attack"
Panaxea
About cholesterol (blood fats) 
Blood fats include triglycerides, LDL cholesterol and HDL cholesterol. When levels of these fats are abnormal or disturbed patients are at risk of atherosclerosis, hypertension, coronary artery disease, stroke and a number of other disorders.
The most common types of blood fat disorders that patients can present with (either alone or in combination) are:
High LDL: low-density lipoproteins (LDL's) transport cholesterol and triglycerides away from cells and tissues that produce cholesterol (e.g., liver), towards cells and tissues which are taking up cholesterol and triglycerides (e.g., peripheral tissues, muscles, nerves, etc). When too much LDL cholesterol circulates in the blood, it can slowly build up on the inner walls of the arteries that feed the heart and brain. Together with other substances LDL can form plaques, thick, hard deposits that can clog those arteries. This is why cholesterol inside LDL lipoproteins is called bad cholesterol. The risk of having a heart attack or stroke rises directly as a person's LDL cholesterol level increases.
Low HDL: high-density lipoproteins (HDL's) carry cholesterol away from the arteries and back to the liver, where it's excreted via the hepatobiliary excretion route. HDL also removes excess cholesterol from plaques in arteries, thus slowing the progress of cardiovascular disease. This is why HDL cholesterol is known as the "good" cholesterol. Low HDL cholesterol levels increase the risk for cardiovascular disease.
High triglycerides: triglycerides are fats that contain a glycerol molecule attached to three fatty acids. These fats come from foods and are also made endogenously by the liver. The fat stored in the body is predominantly made from triglycerides. LDL carries triglycerides from the liver into the peripheral tissues and deposits it there; HDL carries it from the peripheries back to the liver for excretion. For this reason, hypertriglyceridaemia is commonly associated with high LDL and low HDL levels. High blood triglyceride levels are associated with increased risk for cardiovascular disease.
Symptoms & Signs
High cholesterol levels may cause few, if any, symptoms. Diagnosis is usually made through blood tests. Severe symptoms may include:
Fat deposits that form growths that look like yellow plaques  in the tendons and skin.
Extremely high levels of triglycerides may cause enlargement of the liver and spleen, and pancreatitis, such as severe abdominal pain.
Can also cause symptoms of cardiovascular disease such as angina and hypertension.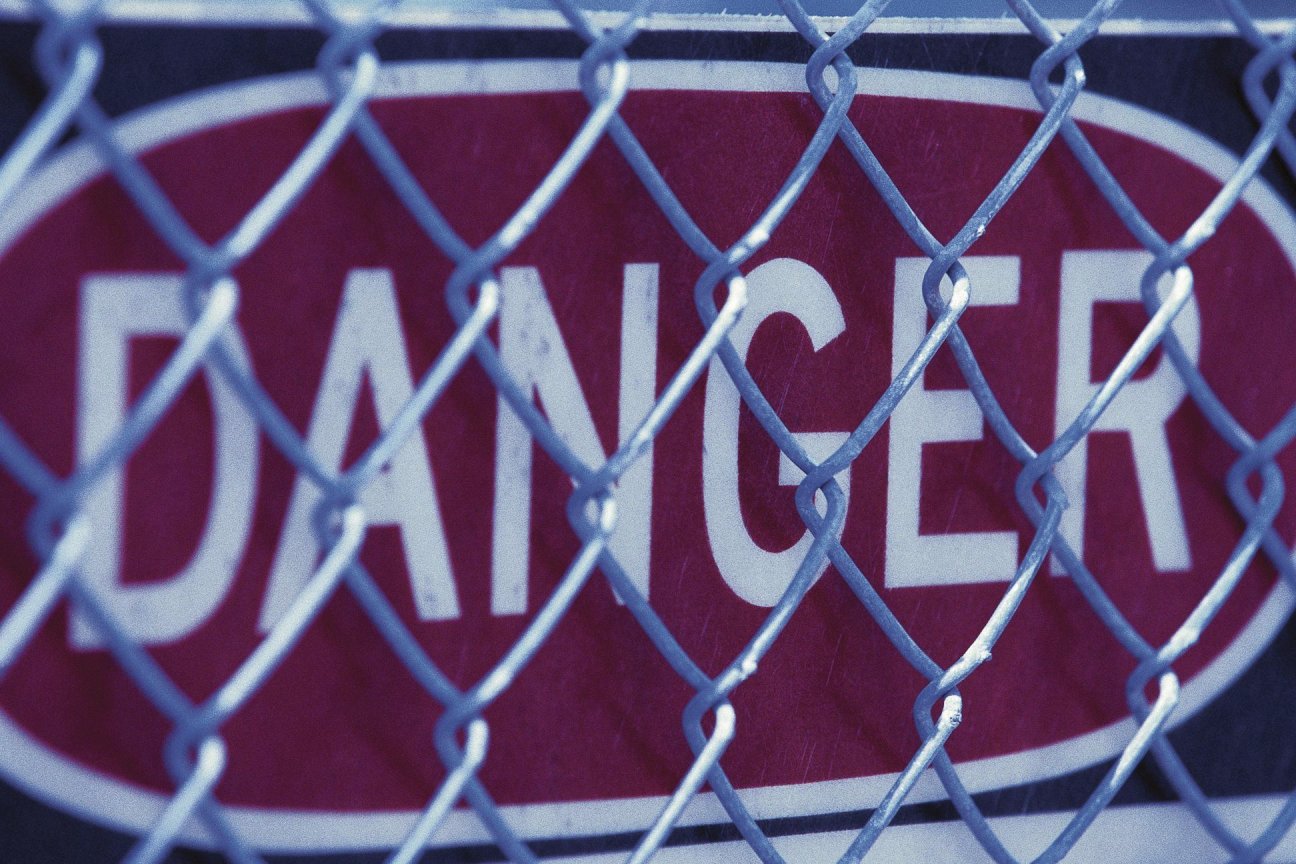 Aetiology / Risk Factors
Major causative factors and risk factors that can contribute to dyslipidaemia (blood fat disorders) include:
Obesity
Diet rich in cholesterol, saturated fat and trans-fatty acids
Excess calories in diet, particularly sugar and refined carbohydrates
Low fibre diet
Sedentary lifestyle
Stress
Smoking cigarettes
Hypothyroidism
Polycystic ovarian syndrome
Obstructive liver disease
Acute hepatitis
Acute and chronic alcohol abuse
Poorly controlled diabetes and/or insulin resistance
Overactive pituitary gland
Nephrotic syndrome and/or kidney failure
Porphyria
Systemic lupus erythematosus
Multiple myeloma
Lymphoma
Medications (e.g., oestrogens, oral contraceptives, corticosteroids, beta blockers, anabolic steroids and isotretinoin)
Diet and Lifestyle
Dietary and lifestyle guidelines that may assist in the management of dyslipidaemia include the following:
Weight reduction where appropriate is essential. A Ketogenic Diet is a safe fat loss program that burns fat quickly, helps to lower blood triglycerides and increase beneficial HDL levels.
Maintaining dietary fibre is an important part of dietary management of dyslipidaemia. Water soluble fibres, taken with adequate water, swell in the stomach to create a sensation of fullness which helps reduce appetite. They also help prevent cholesterol absorption from the gut and promote ease of elimination.
Diets should also include soy protein because it reduces total cholesterol when combined with a low-fat diet.
Dietary intake of foods high in antioxidants is important as an inverse association has been found between dietary antioxidants and risk of CVD – vitamin E appears to be of particular value.
Omega-3 fatty acids (particularly DHA) from cold-water fish may be beneficial for lowering elevated triglyceride levels.
Permanent change in the amounts of saturated fat and cholesterol consumed is also required.
The Mediterranean Diet has been found to be beneficial in managing dyslipidaemia. This is comprised of whole grains, fresh fruits and vegetables, fish, olive oil and garlic. This diet is high in monounsaturated fatty acids and has been shown to increase HDL cholesterol plasma levels and reduce susceptibility to LDL oxidation.
Lifestyle modifications that are beneficial include increased physical activity, stress reduction and smoking cessation (tobacco use lowers HDL cholesterol).
Helpful Programs
Integrated Detoxification
A comprehensive integrated detoxification program involving both gut repair and liver regeneration may assist in the management and prevention of dyslipidaemia by improving overall hepatic function, and reducing the inflammatory stimuli of toxicity, dysbiosis and poor diet.
Professional Weight Management Program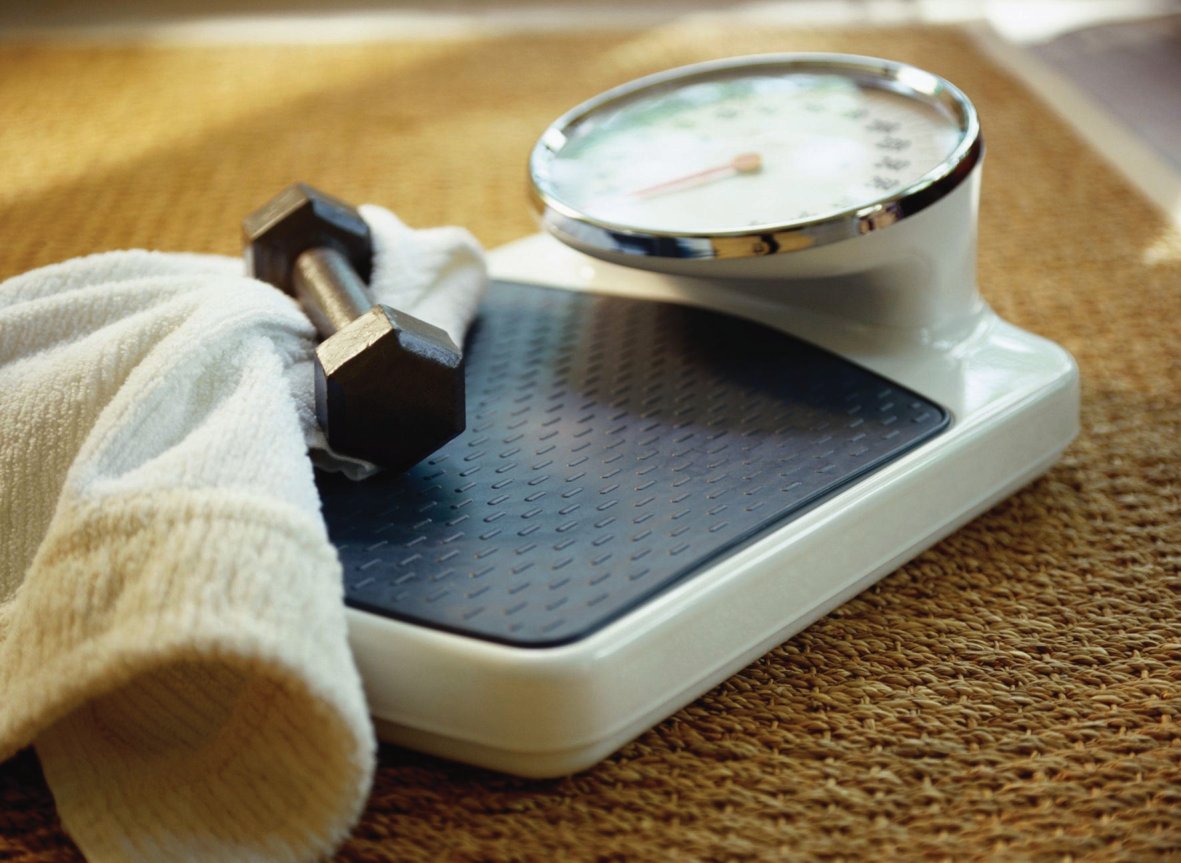 A carbohydrate-controlled, Ketogenic fat loss program is an essential approach for those with severe insulin resistance, who will usually also be overweight or obese.
Reducing dietary glycaemic load will reduce insulin release and help patients lose fat, particularly visceral adipose tissue, thus helping to minimise the risk of many chronic illnesses.
Wellness Lifestyle Program
This program is for those of relatively normal weight (i.e. fat percentage) and activity. This approach is designed to maintain a healthy body composition and insulin sensitivity by utilising an anti-inflammatory diet, stress management and regular exercise, all associated with optimum health and longevity.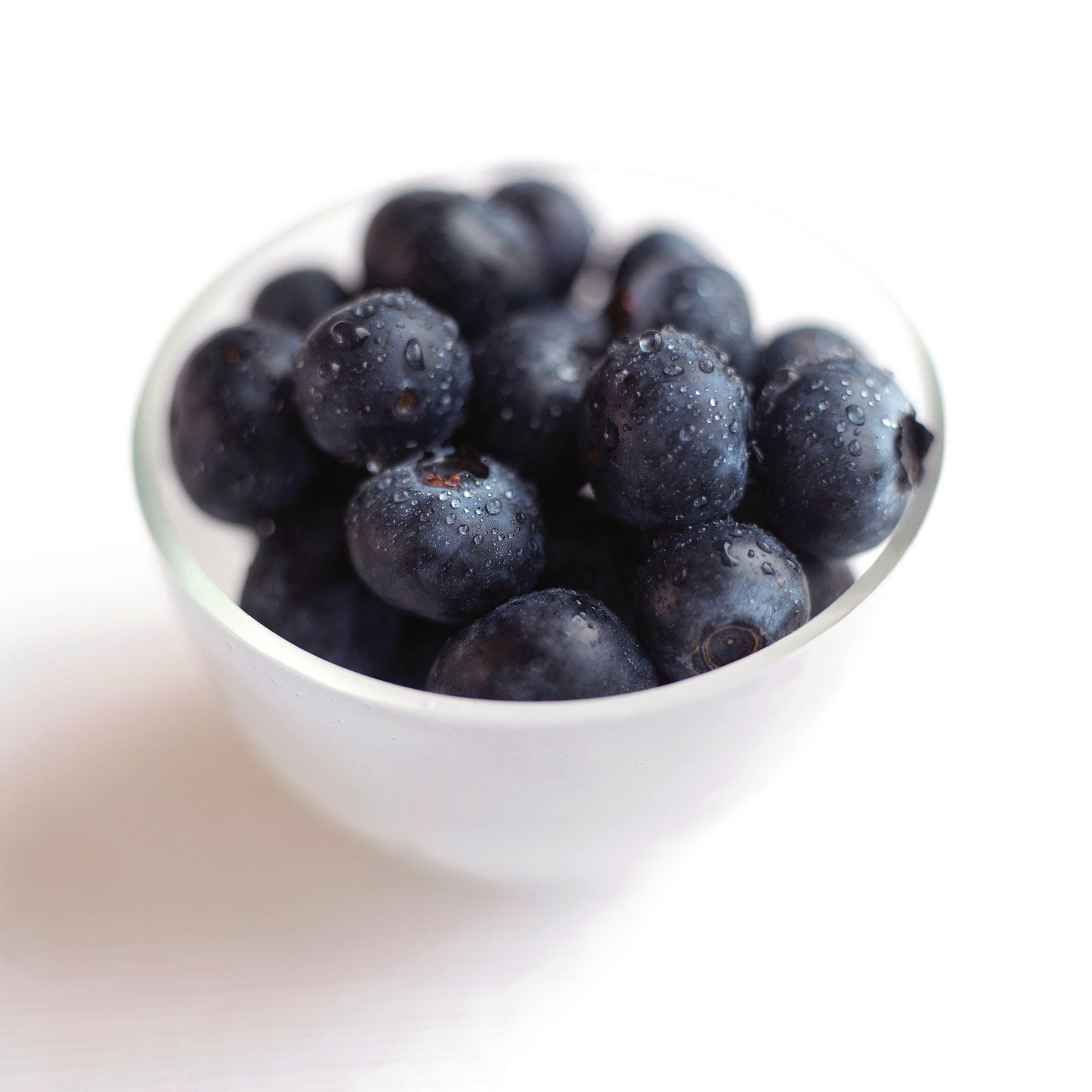 Blueberries May Reverse
Age-Related Mental Decline
A new study with lab rats suggests that supplementing with blueberries for one month may slow and even reverse the decline in mental function associated with age.
Cognitive performance declines naturally with age, but new results published in Nutrition indicate that for elderly rats, one month's supplementation with blueberries was associated with an improvement in the memory scores, as measured in a maze.
In addition, data showed that two months of consuming the blueberry-enriched diet was associated with a prolongation of the benefits after the diet was stopped, and the performance of the aging rats was similar to that of younger rats.
"Therefore, one-, two- and four-month diets substantially reversed the age-related object memory impairment found in 19-month-old rats," wrote researchers from the University of Houston and Tufts University U.S. Department of Agriculture Human Nutrition Research Center on Aging. "This illustrates a surprisingly prompt and powerful effect of an antioxidant dietary intervention," they added.
Blueberry consumption has previously been linked to reduced risk of Alzheimer's, and the beneficial effects of the blueberries are thought to be associated with their flavonoid content––in particular anthocyanins and flavanols. The exact way in which flavonoids affect the brain is unknown, but they have previously been shown to cross the blood brain barrier after dietary intake. It is believed that they may exert their effects on learning and memory by enhancing existing neuronal connections, improving cellular communications and stimulating neuronal regeneration.
Earlier this year, researchers from the University of Cincinnati Academic Health Center reported that 12 weeks of consuming a daily drink of about 500 ml of blueberry juice was associated with improved learning and word list recall (Journal of Agricultural and Food Chemistry 58:3996-4000, 2010). The study was said to be the first human trial to assess the potential benefits of blueberries on brain function in older adults with increased risk for dementia and Alzheimer's.
The new study, led by Houston's David Malin, PhD, examined the effects of one or two months of consuming a blueberry-enriched diet in aging Fischer-344 rats.
Results showed that animals receiving the blueberry diet performed better than animals not receiving a berry-enriched diet and that two months of supplementation resulted in a maintenance of the improved performance after the supplementation period ended. No such effects were observed in the one-month group, said the researchers.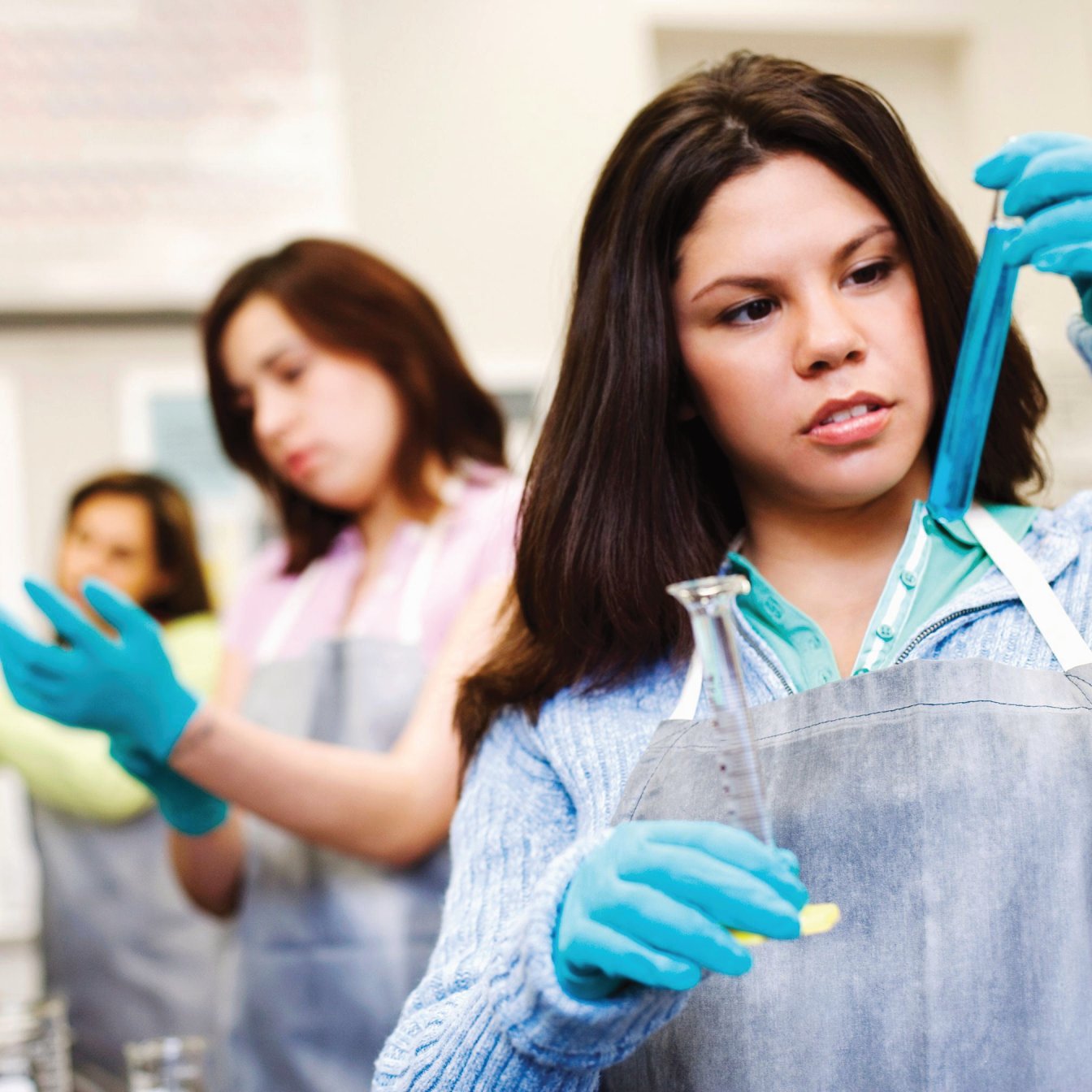 The researchers noted, "One possible explanation [for this observation] is a 'threshold hypothesis.' This hypothesis assumes there is a threshold concentration of antioxidants, particularly longer-lasting fat-soluble antioxidants, needed to maintain alleviation of memory impairment.
"The two-month diet might have produced a larger surplus of antioxidant nutrients over the threshold, whereas the one-month diet might have produced only a scant surplus above the threshold. Then, as the antioxidant nutrients are metabolized, the one-month diet might soon lose its ability to prevent memory impairment, whereas this loss of effectiveness might hypothetically take much longer after the two-month diet," they added.
Furthermore, rats on the blueberry diet increased their memory scores, while the control animals displayed a decline in memory scores.
"The present study is encouraging in terms of potential human application," wrote Dr. Malin and his co-workers. "First, the present results suggest that even a relatively brief blueberry diet might produce measurable benefits. Second, the benefits of several months of diet might be maintained for a considerable period after the diet is interrupted. Third, blueberry supplementation might possibly reverse some degree of memory impairment that has already developed.
"This raises the possibility that this sort of nutritional intervention might still be beneficial even after certain memory deficiencies have become evident," they added.
Nutrition; Published online ahead of print. May 2011
Panaxea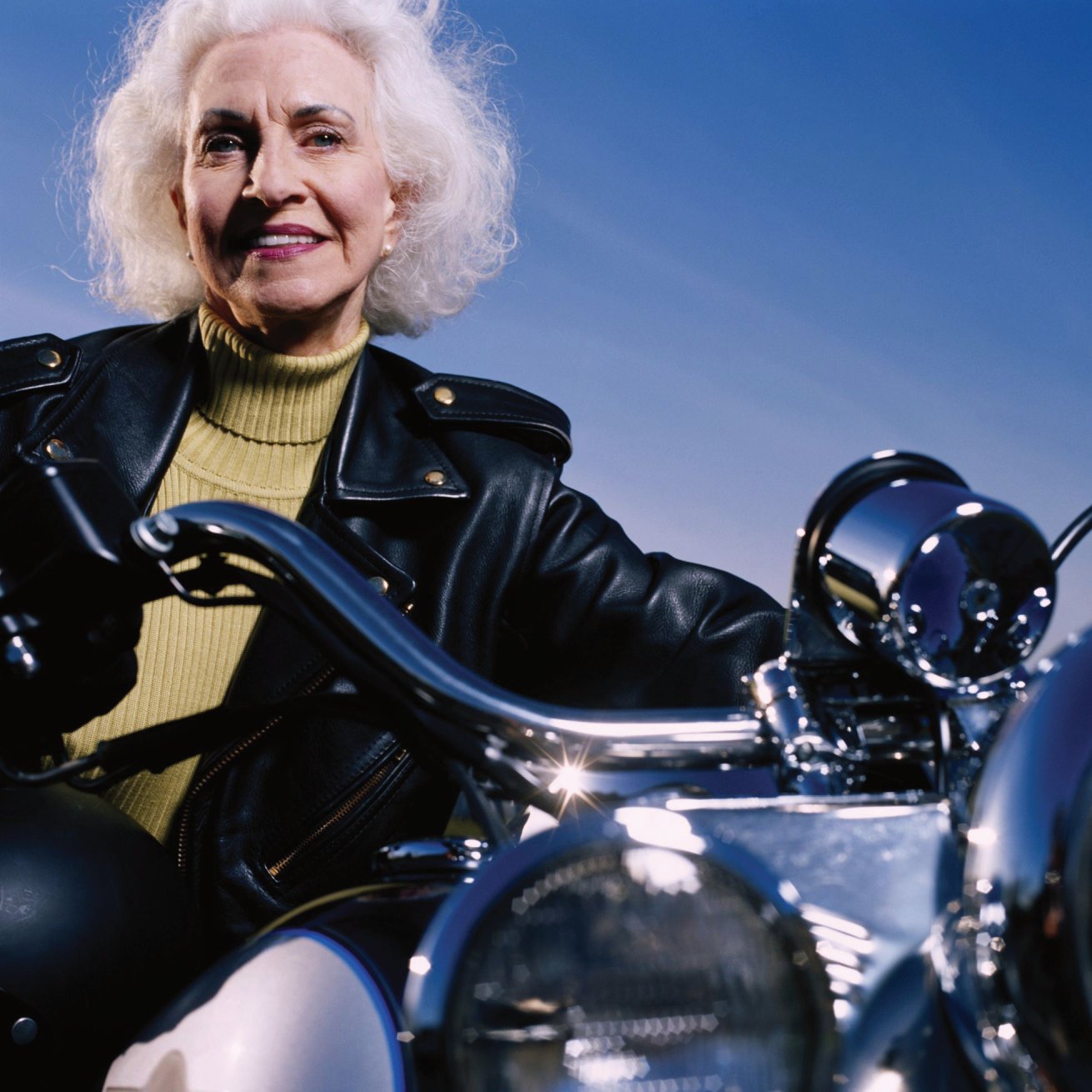 When menopause is a disease
Menopause has never been a disease that needed to be treated until our 'modern' age. Additionally, primitive cultures of the world don't even have a word to describe 'menopause'. They view a woman that is not menstruating any more as a more powerful being, that possesses wisdom and knowledge, someone to be respected and revered.  
The medical establishment, generally speaking, considers a menopausal woman as a patient deficient in this or that drug. But, the drug will make you deficient in another drug, and the multiple uses of drugs create other states that are unknown and not even studied yet. Most drugs are subjected to scientific studies before being used in the general public singly and by and large in healthy people. There is no study of multiple drugs being used on sick or fragile people. The synergistic effect of multiple drugs is unknown.
Our culture promotes the devaluation of our older people, instead of cherishing their wisdom they are seeing as mindless, useless burdens that need to be medicated and kept out of sight.
It is true, often menopausal women present themselves with multiple issues that reflects a weak organism, frail nerves, unsettled emotions, pains and complaints.
Why are menopausal women feeling sick?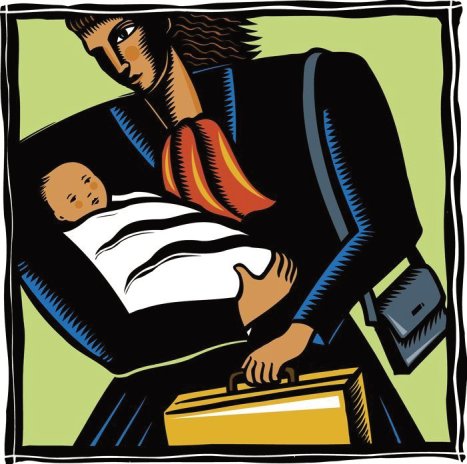 During the reproductive years a woman's busy stressful life takes a big toll on the function of the adrenal glands. The adrenal glands are the ones that secrete hormones that make her get up fast in the middle of the night to look after a crying infant. Those hormones also are very active during the long days of a working mother attending to a full time job (often not paid well), demanding children/teenagers, a husband that has little time to participate in family life, a household…the shopping…the cooking…the washing…and…while doing all that she must look pretty, gentle, happy and attractive…When menopause comes the adrenal glands are exhausted. When the ovaries stop functioning the adrenal glands should be taking over the job of the ovaries, but they are fatigued. Therefore she is less capable of feeling strong and healthy; she has given up all her 'juices' in the process of bringing up a family.
Can you see the need for support for working mothers? Is it reasonable what we expect of our young women?
Lifestyle intervention is the most efficient way of promoting health during menopause. Exercises, good food, sun, laughter, purpose in our lives are the best promoters of health. Weight bearing exercise promotes bone health and muscular health. A busy purposeful mind with the ability to relax and be peaceful, promotes optimism and health. Menopause is not a disease, is a passage of woman into wisdom, freedom from the reproductive responsibilities and even more enjoyment out of life.
Why are many menopausal women feeling unhealthy, nervous, and fragile? I think the extended family is the natural environment for the bringing up of a family; unfortunately an extended family is not the norm in our society. Migration between cities and continents in search of material benefits has made the typical family structure fractured.
If you are a young woman, please make time in your life for relaxation, nourish yourself well, and make sure you laugh regularly. Many of my patients have commented that they feel guilty if they relax or have a little time off from their multiple responsibilities. Spending some 'me' time can make you a better mother, spouse, worker, a better manager of your multiple complex business that you run every day.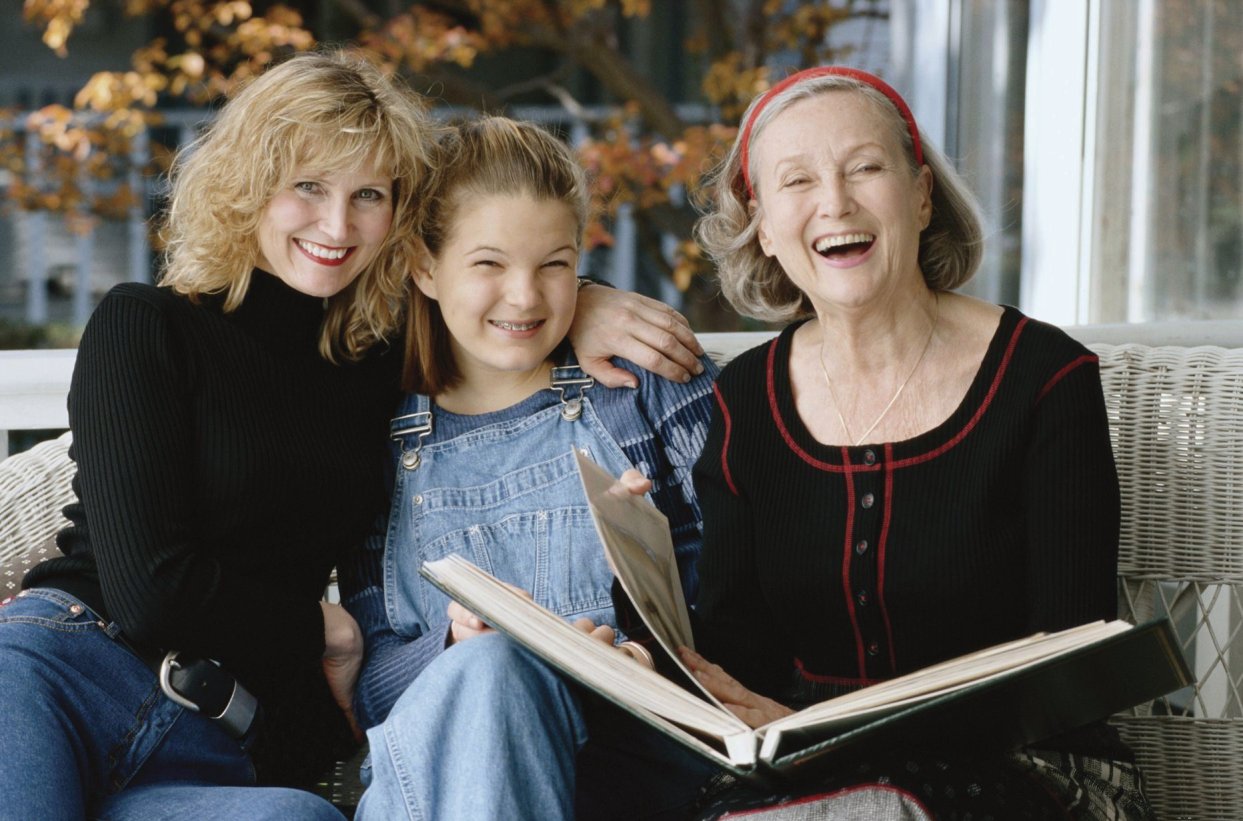 Further more, you will be investing in your future health (mental and physical) and thus becoming a more productive grandmother, a stronger pilar of our society, more able to support the young women that your daughters and granddaughters will be.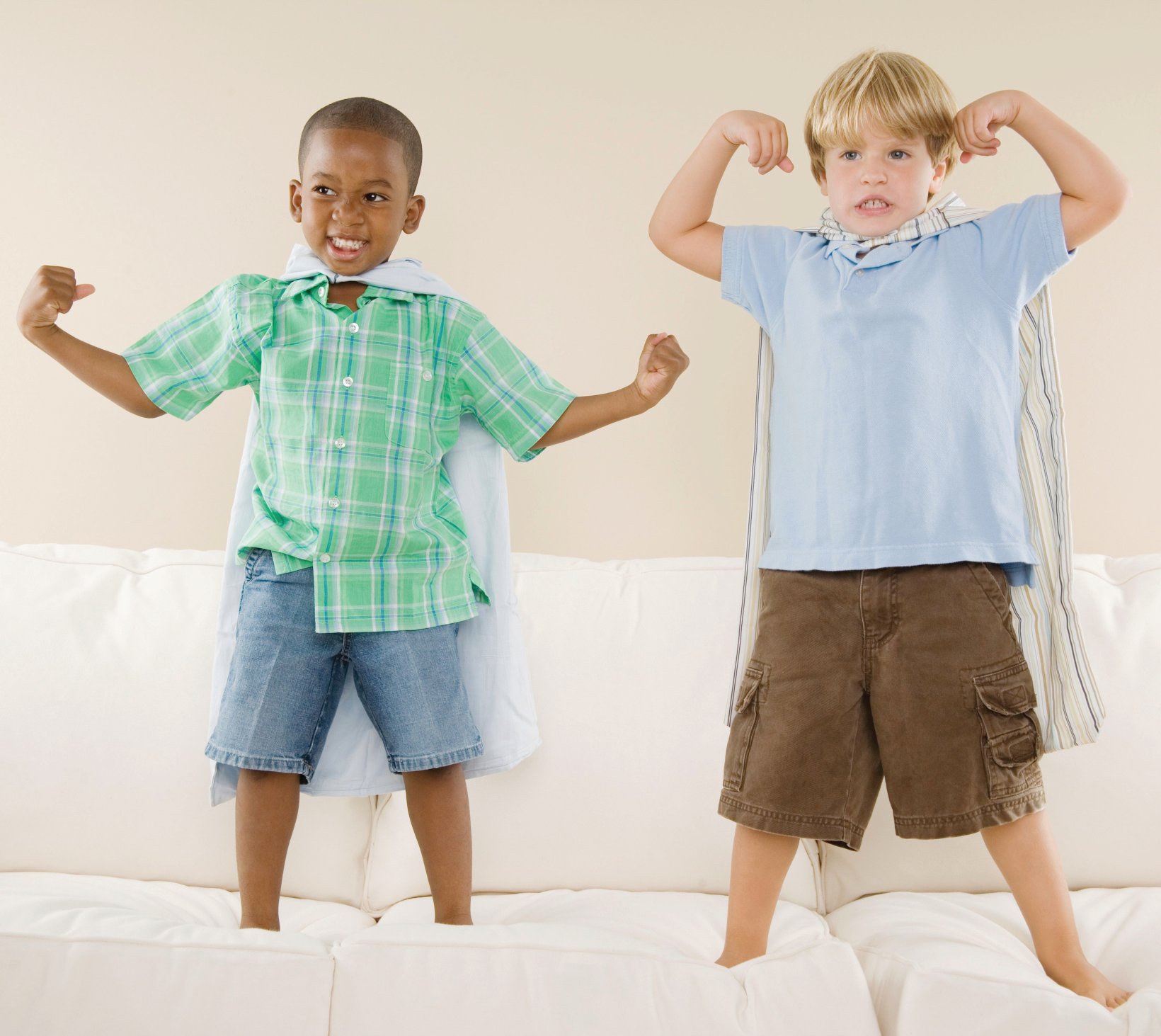 Elimination diet for ADHD
The study by Lidy Pelsser and colleagues (Feb 5, p 494) attempted to determine whether a restricted elimination diet is an effective treatment for attention-deficit hyperactivity disorder (ADHD). Although the design had some methodological strengths, a chain is only as strong as its weakest link.
Unfortunately, the study's design was severely flawed since none of the outcome assessments was blind to treatment status. The investigators should have included at least one objective, independent assessment of attention, impulsivity, or activity level.
Although it is reasonable for families of young hyperactive children to consider elimination diets, this study raises as many questions as it answers with respect to this treatment approach.
Original Text
The Naturopathic Approach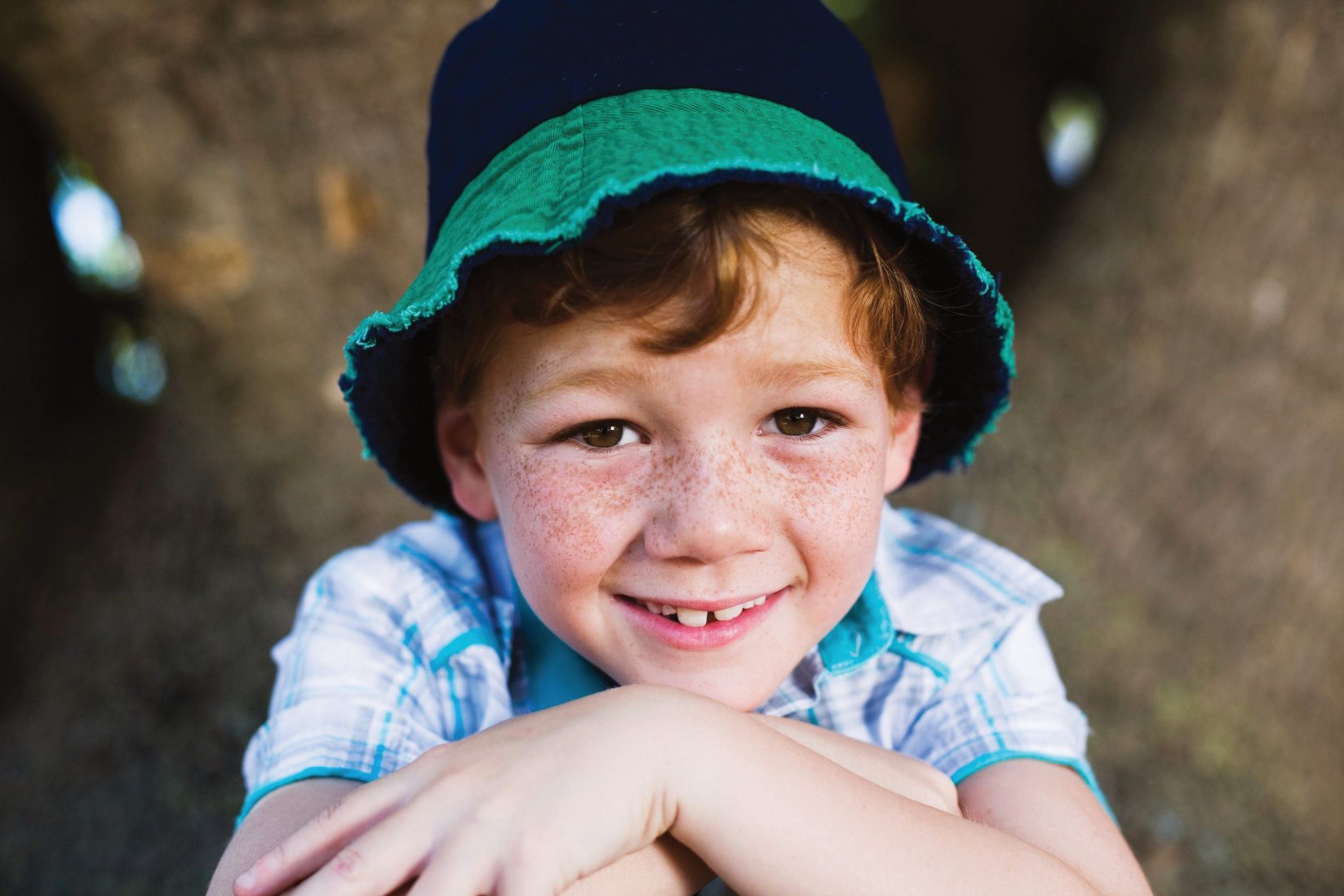 Give your baby a chance to grow to become the best that s/he can be. Natural medicines can assist to balance and harmonise the body/mind without the nasty side effects and dependency of conventional medical drugs that may lead to long term depression.
If you and your Dr decide that you need to put your child on medical drugs, ensure you are encouraging the normal healthy development of body and brain with proper nutrition and a supportive lifestyle, in time you might need less of the drug or totally eliminate it.
Please read below more information on Naturopathy and ADHD.
Make an appointment today (
[email protected]
) and start to build better health for your most precious little people.
Definition
The term "attention deficit" is misleading. In general, the current predominating theories suggest that persons with ADHD actually have difficulty regulating their attention; inhibiting their attention to non-relevant stimuli, and/or focussing too intensely on specific stimuli to the exclusion of what is relevant. In one sense, rather than too little attention, many persons with ADHD pay too much attention to too many things, leading them to have little focus.
The major neurologic functions disturbed by the neurotransmitter imbalance of ADHD fall into the category of executive function. The 6 major tasks of executive function that are most commonly distorted with ADHD are (1) shifting from one mindset or strategy to another (i.e., flexibility), (2) organization (e.g., anticipating both needs and problems), (3) planning (e.g., goal setting), (4) working memory (i.e., receiving, storing, then retrieving information within short-term memory), (5) separating affect from cognition (i.e., detaching one's emotions from one's reason), and (6) inhibiting and regulating verbal and motoric action (e.g., jumping to conclusions too quickly, difficulty waiting in line in an appropriate fashion).
Causes and Risk Factors
Like most complex neurobehavioral syndromes, the cause of ADHD is unknown (Daruna et al. 2000). Genetic factors as well as other factors affecting brain development during prenatal and postnatal life are most likely involved (Daruna et al. 2000). The use of functional neuro-imaging has led to identification of a number of consistent features in the brains of ADHD children. These features include decreased arousal and glucose metabolism and increased theta (4 to 8 Hz) activity in both the frontal and subcortical regions (Thompson and Thompson 1998). Results of animal studies and the therapeutic success of psycho-stimulant medication suggest that the aetio-pathology (cause of disease) of ADHD may involve hypofunctional (poor function) dopamine pathways and other neurotransmitter imbalances (Kidd 2000).
Heredity: children with ADHD usually have at least one first-degree relative who also has ADHD and one-third of all fathers who had ADHD in their youth have children with ADHD (National Institute of Mental Health 2001).
Gender: ADHD is more prevalent in boys; the male-to-female ratio is 4:1 in epidemiologic surveys and 9:1 in clinic samples (Daruna et al. 2000).
Prenatal and early postnatal health: maternal drug, alcohol, and cigarette use (National Institute of Mental Health 2001); in-utero exposure to toxins, including lead, dioxins and polychlorinated biphenyls (PCBs); nutrient deficiencies and imbalances.
Abnormal thyroid responsiveness (possibly caused by exposure to pollutants during perinatal period) (Kidd 2000).
Learning disabilities, communication disorders (Kidd 2000), and tic disorders such as Tourette's syndrome (American Psychiatric Association 1994).
Nutritional factors: allergies or intolerances to food, food colouring, or additives (Kidd 2000).
Environmental exposures: chronic exposure to lead and other toxic metals have been linked to a variety of neurobehavioral sequelae in children (Kidd 2000).
Extreme or pervasive psychosocial stressors (such as marital discord or parental psychopathology); in isolation probably not a major cause of ADHD, but may contribute in combination with other risks (Wolraich and Baumgaertel 1997).
Symptoms & Signs – Inattentive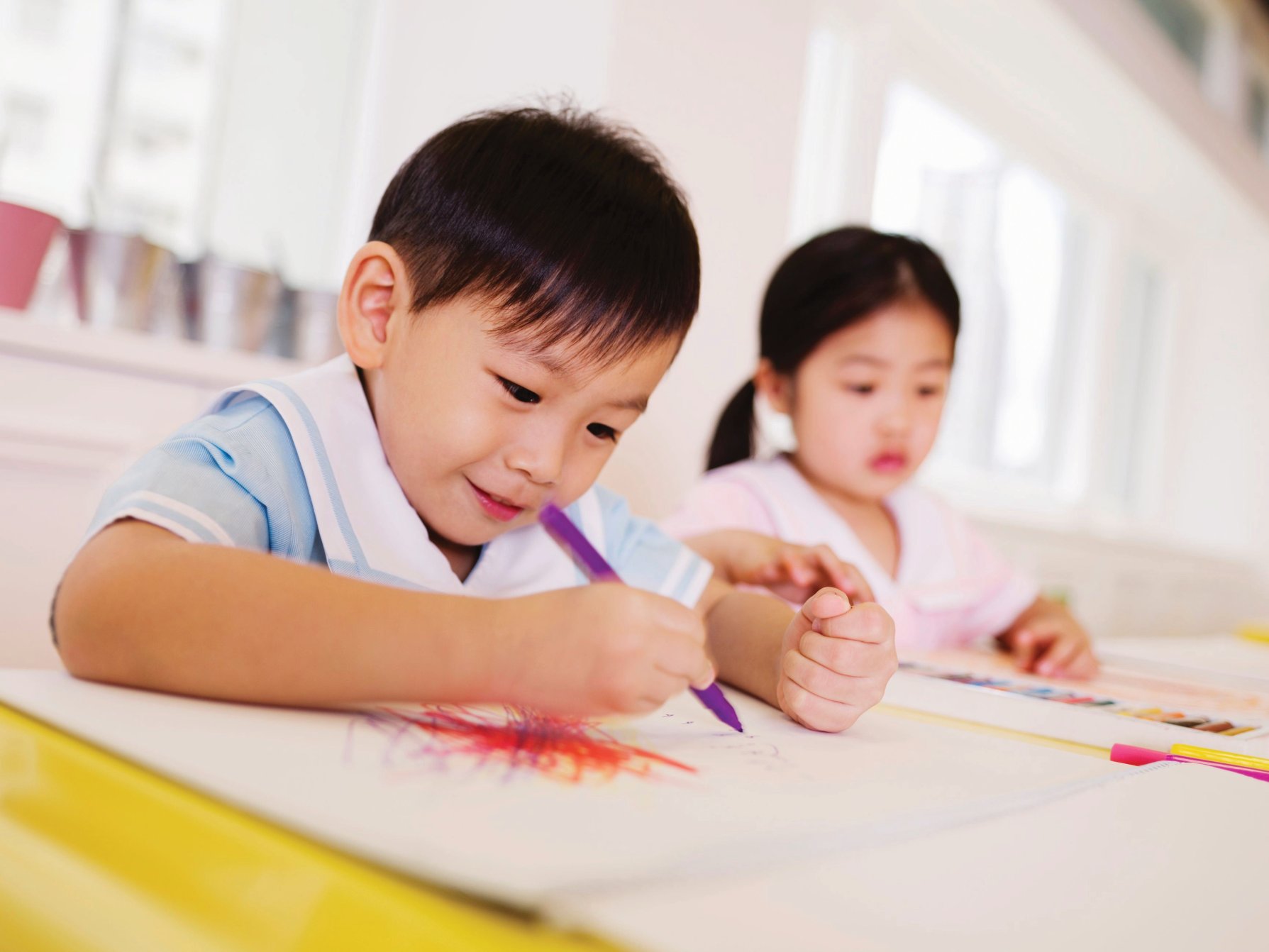 Fails to give close attention to details or makes careless mistakes
Has difficulty sustaining attention in tasks or play activities
Does not seem to listen when spoken to directly
Does not follow through on instructions and fails to finish schoolwork, chores, or duties in the workplace
Has difficulty organizing tasks and activities
Avoids, dislikes, or is reluctant to engage in tasks that require sustained mental effort
Loses things necessary for tasks or activities
Is easily distracted by extraneous stimuli
Is forgetful in daily activities
Symptoms & Signs - Hyperactive
Fidgets with hands or feet, or squirms in seat
Leaves seat in situations where remaining seated is expected
Runs or climbs excessively in inappropriate situations (in adolescents or adults, may be limited to subjective feelings of restlessness)
Has difficulty playing or engaging in leisure activities quietly
Acts as if "driven by a motor"
Talks excessively
Blurts out answers before questions are completed
Has difficulty awaiting turn
Interrupts or intrudes on others
Pathology Tests
Hair metal analysis
Useful for screening for metal toxicity, which may be a triggering factor
Indican Testing
Diet and Lifestyle
Behavioural modification programs are recommended, to assist sufferers and parents establish suitable routines and systems for managing undesirable behaviour.
Patients do best in school and work environments which offer a highly structured approach.
Ensure that punishment is not overly harsh, and that praise is given for acceptable behaviours.
Ensure adequate sleep and physical exercise.
Diet
Patients should avoid coffee, cola and other caffeinated drinks (if taking stimulants).
Diet should be low in sugar and carbohydrates, as hypoglycaemia may trigger symptoms.
Each meal should have protein to provide adequate amino acids for healthy neurotransmitter production.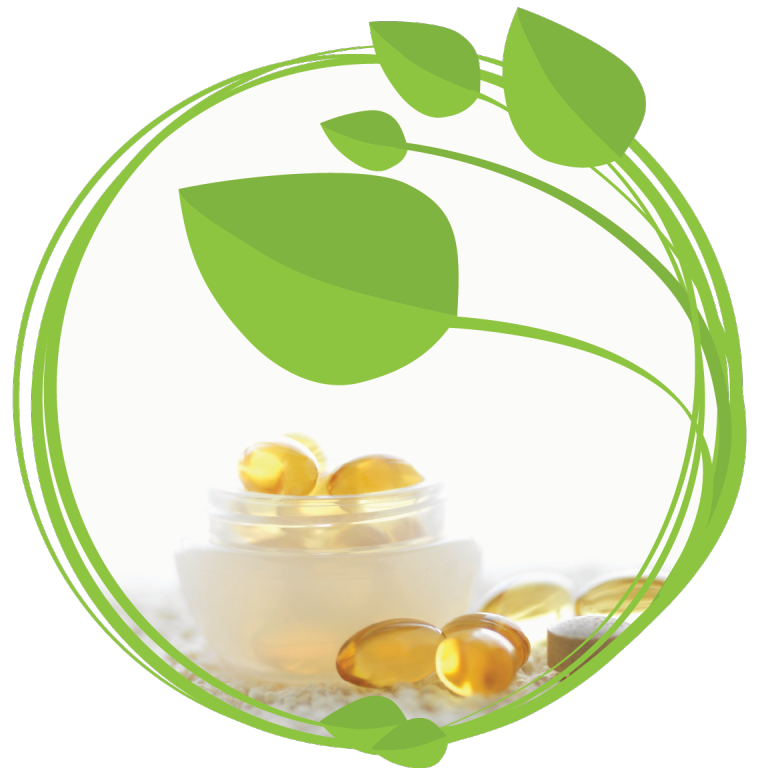 Nervous Tissue Support
Enhances concentration, mental alertness and cognitive function, Improves short and long term memory.
The ideal combination of herbal therapy, nutrition and lifestyle/behavioural changes can make the difference between dependency on drugs, weakness of body and character and a strong healthy person.
Mentally-ill doctors
failing to get treatment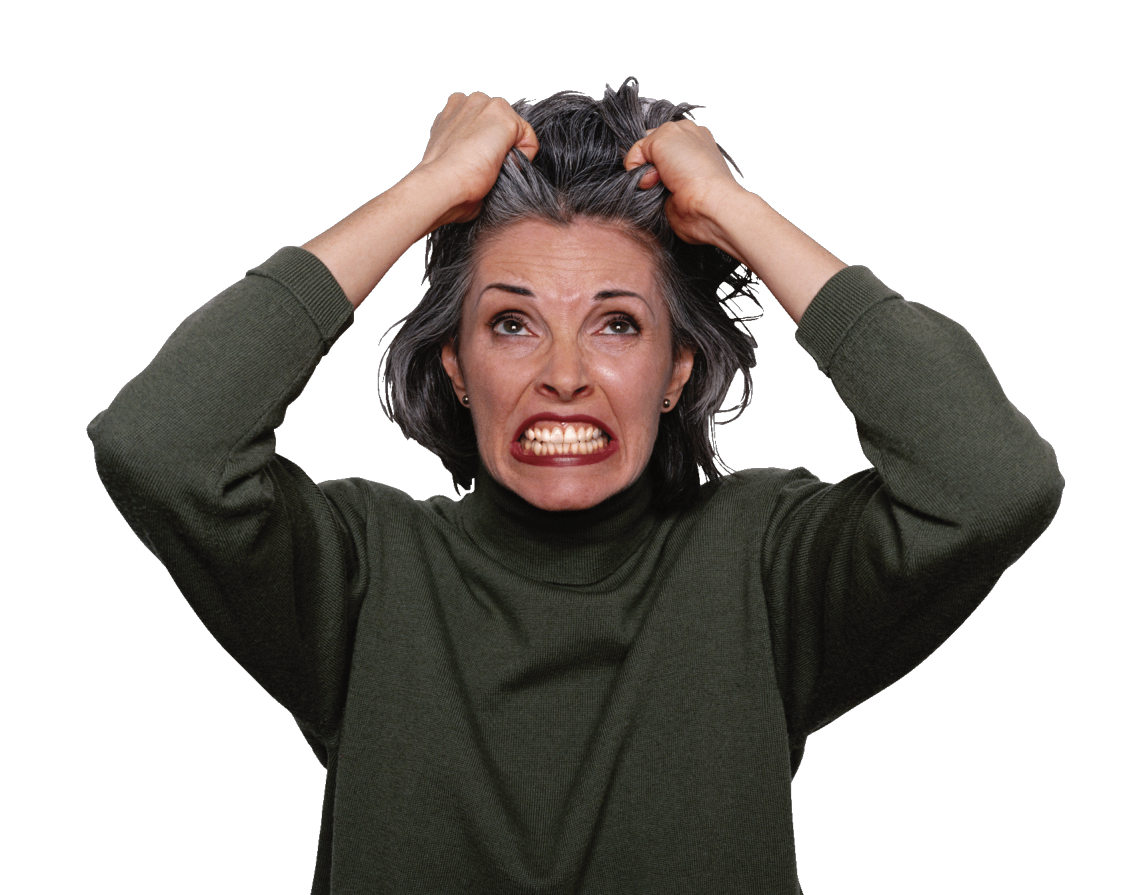 Doctors are under so much pressure to keep-up the image of a "super-person" that those struggling with a mental-illness are failing to access healthcare, a new study suggests.
A survey of doctors including GPs reveals that "unrealistic expectations" are preventing those with a mental illness from seeking help.
"Several described self-treating with medication, exercise, relaxation, etc until a point of crisis or desperation was reached."
The survey also found that most doctors who saw a psychiatrist were self-referred due to concerns about their work performance and fear of being reported to the Medical Council.
The authors suggest more support needs to be given to doctors to help them "acknowledge vulnerability". They also say more informal doctor to-doctor conversations could be beneficial.
Gemma Collins 6minutes
The Naturopathic Treatment of Stress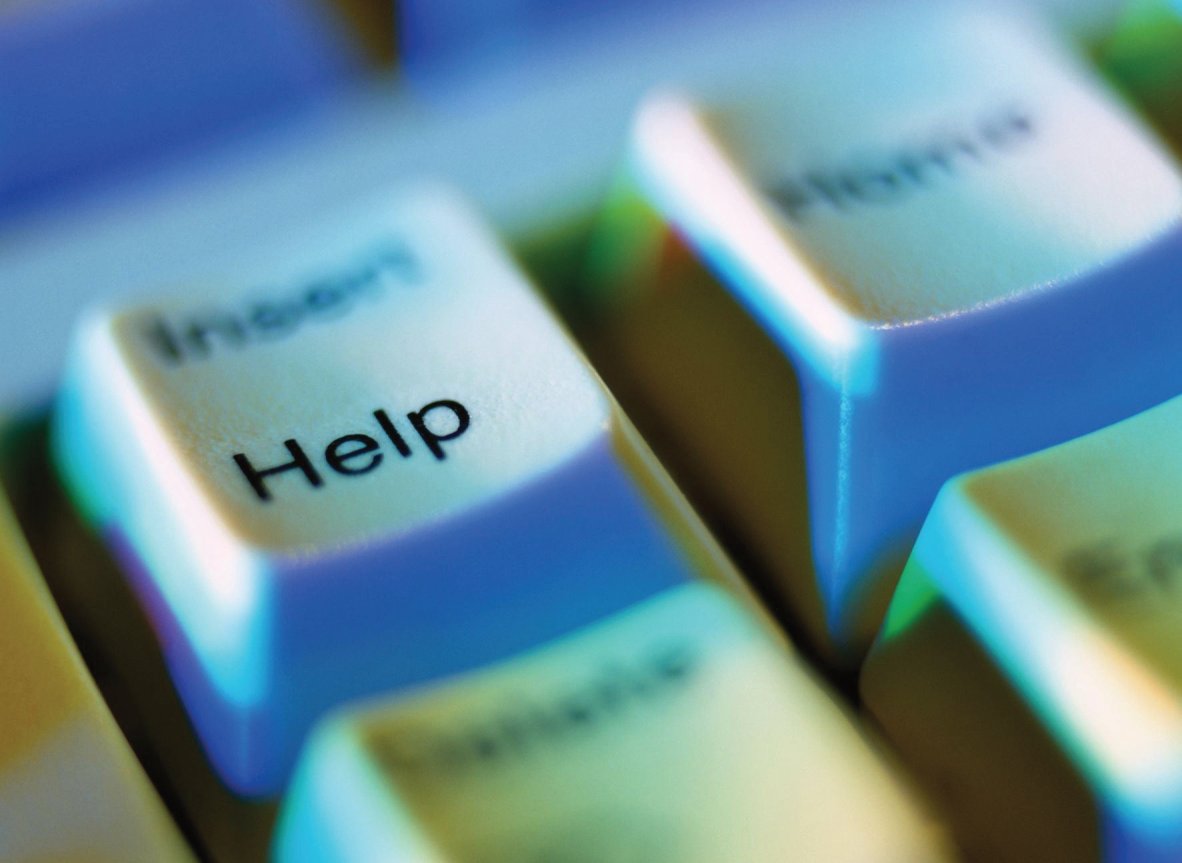 What is stress?
The stress response is well characterised as the "flight or fight" response, and is highly variable between individuals. Therefore there is no one-size-fits-all approach to stress management strategies, and why we need to develop individual treatment strategies based on the patients presentation, their lifestyle and their own health goals.
Manageable stress is beneficial to mental and physical health; it challenges us, encourages change, creates adaptation and makes us stronger, both emotionally and biochemically.
However, when faced with extraordinary stress or under constant stress, without adequate recovery, the stress response can become over-stretched and predispose to physiological and neurological changes, leading to the major chronic diseases of modern life, including neurological imbalances, insulin resistance, hormonal disturbances and immune suppression.
Causes and Risk Factors
Factors that increase stress include the following:
Major life stressors:
(top 20 life stressors from Holmes and Rahe Stress Score)
1. Death of a spouse
2. Divorce
3. Marital separation
4. Imprisonment
5. Death of a close family member
6. Personal injury or illness
7. Marriage
8. Dismissal from work
9. Marital reconciliation
10. Change in health of family member
11. Pregnancy
12. Sexual difficulties
13. Gain a new family member
14. Business readjustment
15. Change in financial state
16. Death of a close friend
17. Change to different line of work
18. Change in frequency of arguments
19. Major mortgage
20. Foreclosure on mortgage or loan
Chronic stress & anxiety risk factors:
• In-utero stress (Maternal stress experienced during gestation – foetal programming)
• Traumatic early life experiences
• Stress, depression, other psychiatric conditions
• Life situations (social or financial problems)
Lifestyle Factors
• Lack of exercise – sedentary lifestyle
• Excessive caffeine and / or alcohol consumption
• Excessive consumption of high fat and simple sugars
• Overweight and obesity
• Food intolerances and allergies.
• Tobacco smoking increasing the stress response.
• Toxin exposure
• Nutritional deficiencies, especially B vitamins, zinc and magnesium
Symptoms & Signs of excessive stress or our inability to cope
• Neurological dysfunction: Anxiety, poor concentration, excessive worry, insomnia, depression &/or extreme fatigue.
• Cardiovascular symptoms: Palpitations, clammy palms.
• Digestive dysfunction: Digestive cramping, irritable bowel syndrome, food intolerances, hypochlorhydria.
• Immunological dysfunction: Inflammation, increased risk of infection, predisposition to allergies.
• Metabolic dysfunctions: insulin resistance, obesity.
• Musculoskeletal disorders: Muscular tension (eg: shoulders), tension headaches.
• Other common presenting signs and symptoms: declining vision and/or hearing,
fatigue, loss of skin elasticity.
Diet and Lifestyle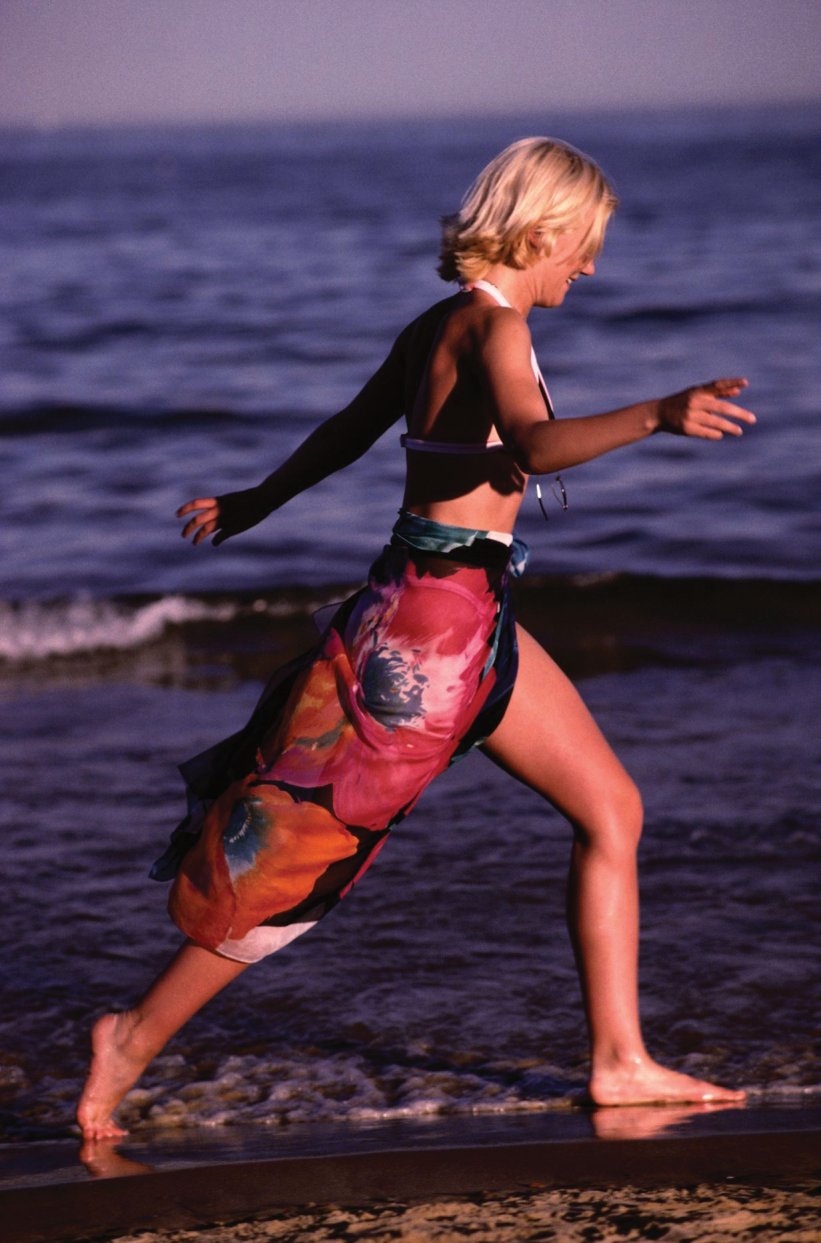 Lifestyle guidelines may assist in the management of stress:
• Take regular exercise
• Practice relaxation, guided visualisation and/or breathing techniques.
• Set boundaries in relationships, families and work.
• Get support from friends, family, colleagues.
• Assign "time-to-fret" then get on with day to day activities with enthusiasm.
• Take regular work breaks throughout the day.
• Take weekend or holidays away from obligations and worries to gain a fresh perspective.
• Express your creativity. Write, garden, paint, sing – or take up a new hobby or classes.
• Stop smoking
Dietary guidelines may assist in the management of stress:
• Reduce pro-inflammatory foods in the diet including saturated fats (meats, especially poultry, and dairy), refined foods, and sugar. Patients sensitive to antibiotics should eat only organic meats to avoid antibiotic residues.
• Emphasise foods high in essential fatty acids such as oily fish and nuts/seeds. (
www.food2live.org
)
• Eat a minimally processed diet rich in antioxidants, phytonutrients (
www.food2live.org
) and bioflavonoids.
• Protein is essential for connective tissue support, and should be consumed regularly.
• Nutrients to support digestive health including fibre and yoghurt should be consumed.
• Minimise intake of caffeine, alcohol and salt.
Programs that may assist the stressed patient
Integrated Detoxification
Dysbiosis (poor intestinal health) and toxic accumulation are two of the main triggers for the inflammation that drives many chronic degenerative diseases.
The integrated program also addresses digestive competence and aspects of dietary tolerance.
Professional Weight Management Program
A carbohydrate-controlled, ketogenic fat loss program is an essential approach for those with severe insulin resistance, who will usually also be overweight or obese. Reducing dietary glycaemic load will reduce insulin release and help patients lose fat, particularly visceral (waist) adipose tissue, thus helping to minimise the risk of many chronic illnesses.
Wellness Lifestyle Program
This program is for those of relatively normal weight (i.e. fat percentage) and activity. This approach is designed to maintain a healthy body composition and insulin sensitivity by utilising an anti-inflammatory diet, stress management and regular exercise, all associated with optimum health and longevity.
Elimination diet and /or alkalising dietary strategies may be incorporated with Wellness for maximum benefit.
Supportive Herbal Treatments
Depending on the patient's needs the treatment may include the use of herbs such as
Bupleurum
Gingseng
Rehmannia
Rhodiola
Withania 
Photographs Of Loved Ones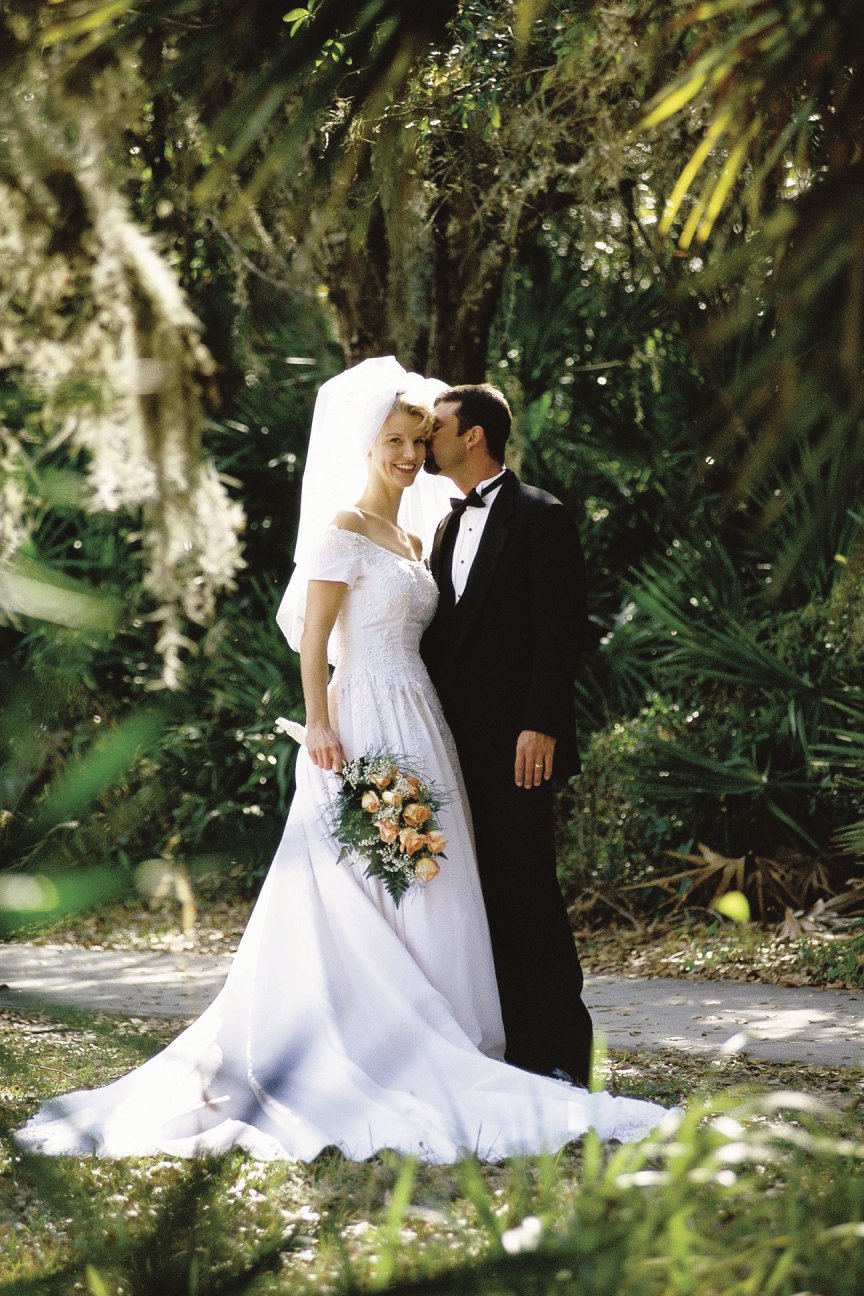 Can Be Effective Painkillers
You may remember being calmed by your mum the first time you had blood drawn in the doctor's office, or a loved one helping you feel like you're not alone.
The benefits of other people have been obvious to us for awhile, but new research is showing that a reminder as small as a photograph can have the same effect.
Ferris Jabr, writing for Scientific America, elaborates:
A Psychological Science study in 2009 first showed the effect. Psychologist Sarah Master of the University California, Los Angeles, and her colleagues studied 25 women and their boyfriends of more than six months. The researchers subjected the women to different degrees of thermal stimulation-a sharp, prickling sensation-as they either held their boyfriend's hand while he sat behind a curtain, held the hand of a male stranger behind a curtain, viewed a photograph of their boyfriend or viewed a photograph of a male stranger. Holding their partner's hand or viewing his photo decreased the women's pain significantly more than touching or viewing a stranger-and the photo was just as effective as the physical contact.
Next time you're coping with pain, consider looking at photographs of people you care about. It might make enduring that pain a bit easy.
For a look at other studies and more evidence, be sure to check out the full article.
/