Shopping Cart
Your Cart is Empty
There was an error with PayPal
Click here to try again
Thank you for your business!
You should be receiving an order confirmation from Paypal shortly.
Exit Shopping Cart
The Amazing Human Brain 
If you are ever feeling uninspired, take a moment to consider the amazing marvel between your ears – your brain!
Did you know that although your brain makes up only 2% of your total body weight, it consumes approximately 20% of your energy? Or, did you know that the brain is composed of 100 billion cells that make a million connections every second of our lives? 
Do we really have to end up "over the hill"? Up until recently, we have understood that all the growth and development of the brain occurs early on in life. We were previously taught that the brain reaches its maximum weight around 20 to 25 years of age, and after that it's all downhill as the brain loses about 10% of its weight over a lifetime. 
However, advances in neuroscience now reveal that early brain development sets the stage for ongoing development throughout adulthood, and into old age. We now know that the brain can continue to grow neural pathways and to forge new connections – all it takes is repetitive use of these neural pathways. In accordance with the health of the whole body, subtle changes occur in the chemistry and structure of the brain throughout midlife in most people. 
It appears that neurons can readjust to various degrees of damage and degeneration, as long as the neuronal cell body remains intact, where nearby surviving neurons can compensate, in part, by growing new dendrites and synaptic connections. Neuroplasticity – Not a plastic brain, but an evolving one! 
This capacity of the brain to reconfigure its wiring is called neuroplasticity, a process whereby neural pathways are laid down to develop our unique individuality. Neuroplasticity was previously thought to be relevant only in utero and in children and adolescents; however, it has now been demonstrated that our brain continues to grow well into adulthood. This discovery holds revolutionary hope for a wide range of applications, from protecting against degenerative age-related change, to greater levels of recovery in those who have suffered brain injury, to strengthening and optimising healthy brains well into the later stages of life. It also holds that we can literally "change our minds" by deliberate concentrated thought processes and deliberate practice of new skills to build and strengthen new neural pathways. Of course, this ability to change may be positive or negative, as we also have the power of choice. 
Give the brain smart nutrition... 
So how do we support and nourish this marvelous organ and encourage positive neuroplastic growth? We may have overlooked the health of the brain in the past whilst we managed the health of the body, but in reality we need to support the cellular health of every organ. It's true that if things go "wrong" with the brain, from injury or trauma through to depression or psychosis, it is very frightening. 
We do need to rely on the skills of neurosurgeons and psychiatrists for specialist assessment, diagnosis and treatment for life-saving strategies, but don't underestimate the profound, supportive role that Natural Health Practitioners can offer in supporting those with brain dysfunction, stress and mood disorders, substance abuse or age-related neural degeneration. 
We can offer unique, complementary nutritional, herbal, dietary and lifestyle support for patients and work in harmony with the multiple modalities that are often required for holistic management of brain dysfunction and stress and mood disorders. 
Wellness for the brain CELL The maxim "prevention is better than cure", couldn't be more true when it comes to the brain. Targeting nutritional strategies at optimum brain health, and consequently mental function, is essential to enhance every
Bacteria in our gut and our brain's health


Many of you have completed or are undergoing a Detoxification Program.
The Integrated Detoxification Program is the most effective way of giving your body a thorough 'spring clean' and get you feeling fantastic again.
It helps you to remove toxin exposure through dietary and lifestyle changes; remove bad bacteria and waste from your digestive system; renew your digestive lining and the healthy bacteria that improves your digestive function; and releasing your body's toxins so they can be eliminated.
In general, by having a healthy microbiota in our intestine, we are more likely to have a more responsive and alert immune system that will protect us from many forms of nasty diseases.
The relationship between our gut flora and our mental health is becoming more obvious and is being promoted by many health authorities as the basic causation of many mental disorders…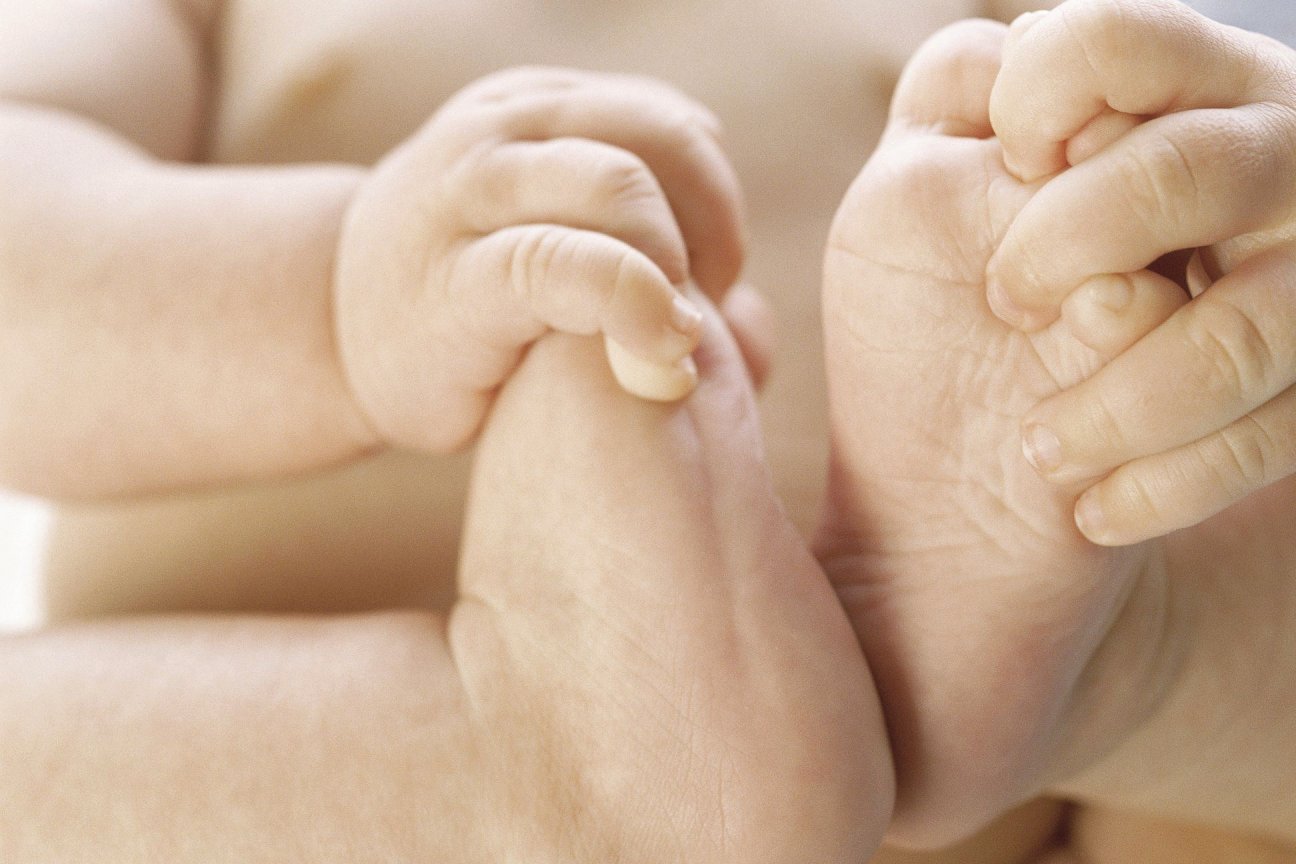 …including autism.
It is very dramatic and disturbing learning that we could prevent autism and we are not doing it. It is possible to test and make sure that little infants are healthy in their gut. If they have an established gut flora, they are protected in order to receive the insult of vaccination.
By doing a simple urine test and sometimes a stool analysis test, we can determine if a baby has a well established intestinal microbiota.
It would be a urine test like the one you had after your first step in the Detoxification Program.  
Bad bacteria produce residues that show in our urine.
Have you had a Detoxification Program?
Does your baby have a healthy microbiota?
To ensure the health of your baby, please make sure that 
both parents are healthy before conception.
breast feed your baby.
the mother should have a good diet that includes fermented foods, and if possible to have a probiotic supplement.
Please share the news:
                            AUTISM...could be prevented!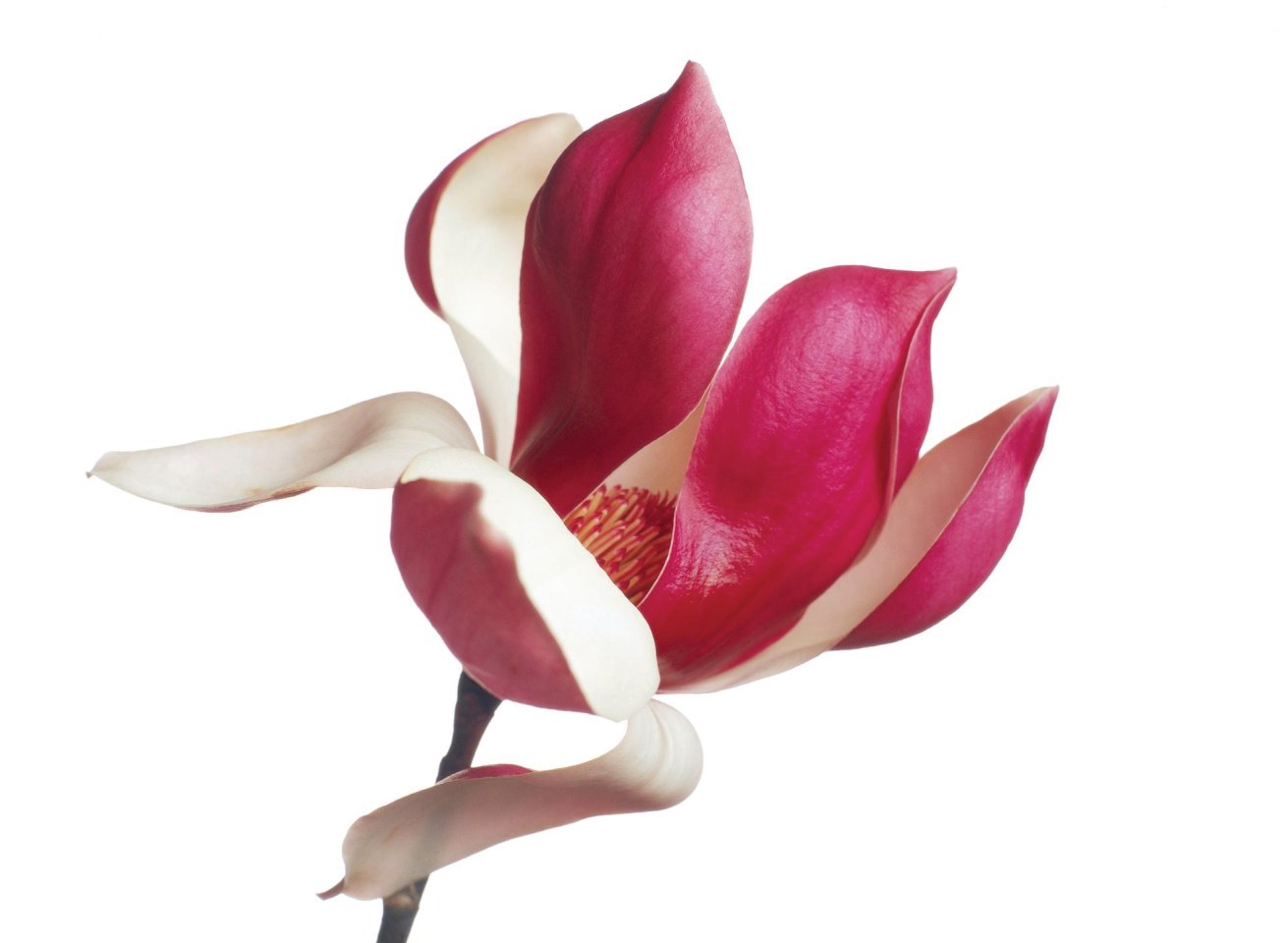 Maria Augustyn ND, BHSc, RMT
    04 1607 3366
How Holistic Treatment Can Help Manage Multiple Sclerosis
Multiplesclerosis (MS) is a chronic, inflammatory autoimmune disease that affects the central nervous system (CNS). MS affects the myelin sheath that surrounds CNSneurons, causing gradual demyelination of neuronal axons throughout the brainand spinal cord. This demyelination results in impairment of motor, sensory andcognitive functions. There is no known cure for MS, but dietary andlifestyle changes, along with natural medicine, can help slow progression ofthe disease and ease symptoms, as this case demonstrates.

Figure One. Liveblood screening at baseline.
Treatmentplan
With all this information in hand, the following was recommended:
Dietary changes: Reduce caffeine and alcohol consumption, and follow the principles outlined in the Wellness and Healthy Ageing Program.
Lifestyle: The patient used alcohol to help her relax and sleep; to help change this pattern of behaviour, the patient was given some information on sleep hygiene and was advised to include relaxation exercises into her daily routine.
Supplements: The patient was prescribed the supplementation regimen outlined below:
Lipids and Tocotrienols for the Healthy of Cell Membranes and Cognition, Bacopa and Ginkgo, High Bioavailability Magnesium, High Potency B Complex, Liquid Zinc.
Clinical outcomes
Within six weeksof treatment, the patient's pain levels, memory and concentration had started to improve. Her pain had reduced which allowed her to start exercising regularly. She was also following the dietary principles outlined in the Wellness and Healthy Ageing Program and had reduced her caffeine and alcohol consumption.
After 12 weeks of treatment the patient was experiencing significantly less pain, fewer cramps, more energy and greatly improved cognitive function. Her sleep had also improved. Reassessment showed her zinc levels had improved and her live bloodscreening showed a marked reduction in inflammatory parameters (see FigureTwo).

Figure Two. Live blood screening after 12 weeks of treatment.
Casediscussion
MS most commonlyaffects young females living in temperate regions of the world. The condition appears to be multifactorial in origin, with genetic susceptibility, virali nfection and low vitamin D levels all implicated in the pathogenesis.The symptoms of MS are varied and unpredictable, depending on which part of the CNS is affected, and to what degree; new symptoms may occur as part of discrete"attacks" or may slowly accrue over time. Between attacks, symptoms may resolvecompletely, however permanent neurological problems often persist.The degree of impairment and the speed of disease progression may vary greatly between patients.
Currently,orthodox treatment of MS involves immune suppression and management of presenting symptoms. Natural medicines can be used alongside these orthodox treatments to help manage symptoms, address some of the underlying drivers of the condition and mitigate any side effects from medications, as was demonstrated in this case. Scientific and anecdotal evidence indicates that holistic nutritional, dietary and lifestyle interventions, such as those utilised here, may help slow the progression of this disease and help manage symptoms, helping to improve patients' quality of life.
What are you doing today to improve your health?
Make an appointment and start your journey into Wellbeing.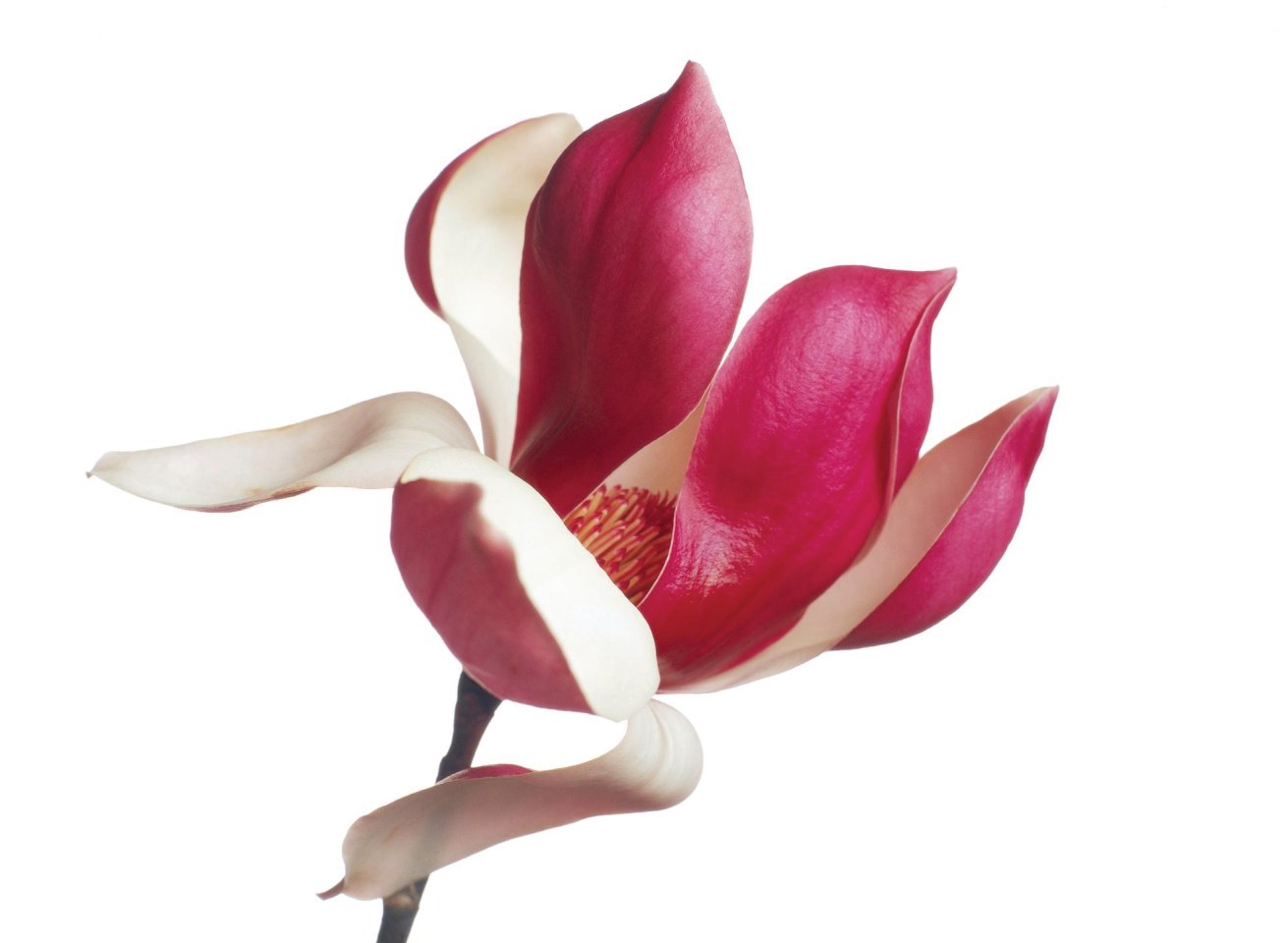 [email protected]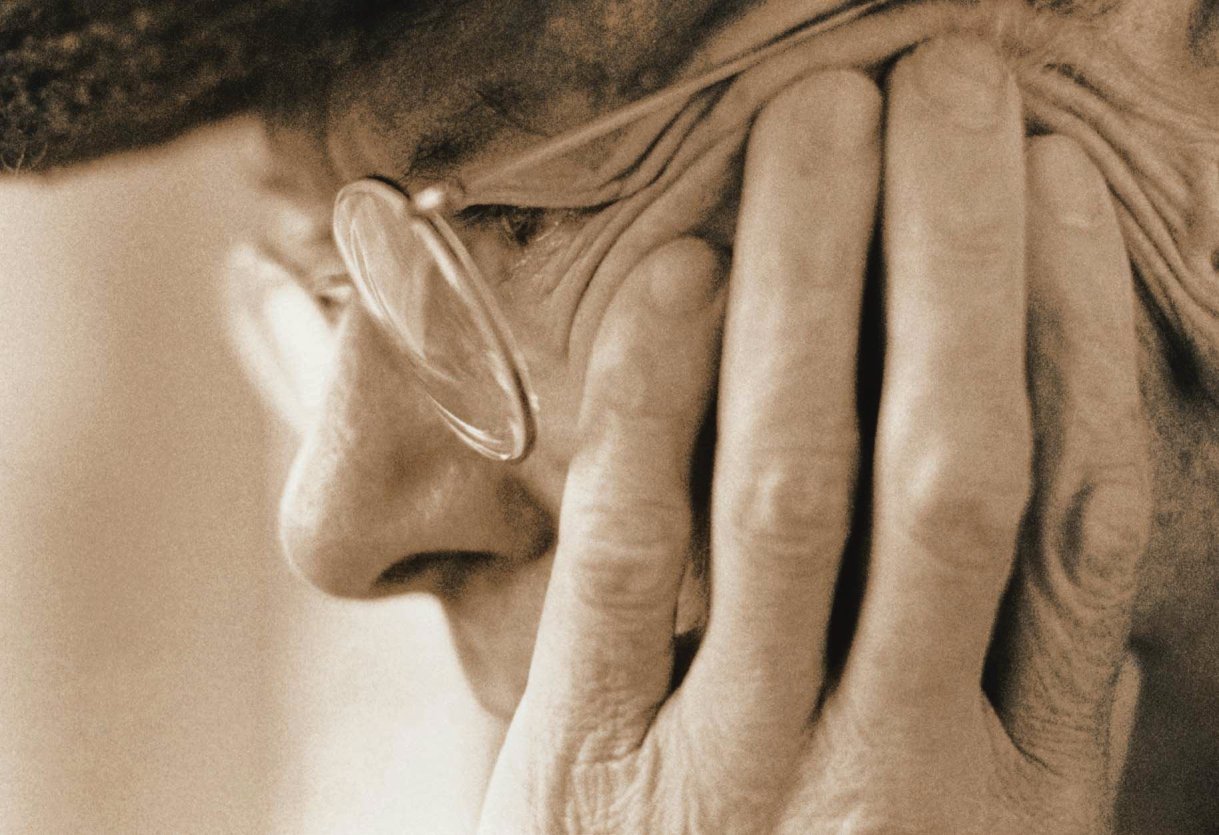 Alzheimer's vaccine
Spanish scientists' trial  work
On September the 21 World Alzheimer's day was aiming to raise awareness about the most common form of dementia.
Around 36 million people are affected by the disease worldwide, a number which is expected to rise to more than 115 million by 2050.
For now there is no cure but Spanish scientists, who have been working on a vaccine, say they could soon start clinical trials on humans.
Researcher, Javier Jorba said: "Our system reacts and generates what we call antibodies that pick up the beta-amynoid protein, which causes the illness, and destroys them."
"We decided to take the step when we had something solid on the table.That's the stage we're at right now, but we don't want to raise any false expectations"
While any kind of cure or prevention might be some way away, Alzheimer's associations are hoping that the dedicated day will help to remove some of the stigma that surrounds the disease.
 euronews
Building a better brain.
Would you like to optimise your memory and cognitive function? Would you like to support your brain function?
Maintaining a healthy mind and active brain throughout our entire life is something we all want. Fortunately, it is something that we can all achieve.
Many people's greatest fear is not death, but losing their mind.
Many of us fear losing our memory and our mental function. Tragically, a large number of us will experience this personally or through a close relative or partner. The incidence of dementia in the elderly is increasing rapidly due to a combination of increased stress, increased oxidative exposure and nutrient insufficiencies.
Brain health throughout life.
The health of the brain determines much of our experience of life, influencing our moods, our intelligence and our overall quality of life. Maintaining brain health throughout life should therefore be a top priority for all of us. You need to consider the constant changing requirements of your brain in order to achieve a life time of healthy mental function. In order to address all the challenges and changes your brain experiences throughout life, it is important to incorporate good dietary choices, key natural medicines and both physical and mentalexercise. This will help to promote a healthy brain and mind.
Six keys to a healthy brain:
1. Exercise and challenge your brain.
2. Nourish your brain through good nutrition.
3. Enjoy physical activity.
4. Stress management.
5. Sleep well.
6. Take natural supplements.
1.Strain the brain to train the brain.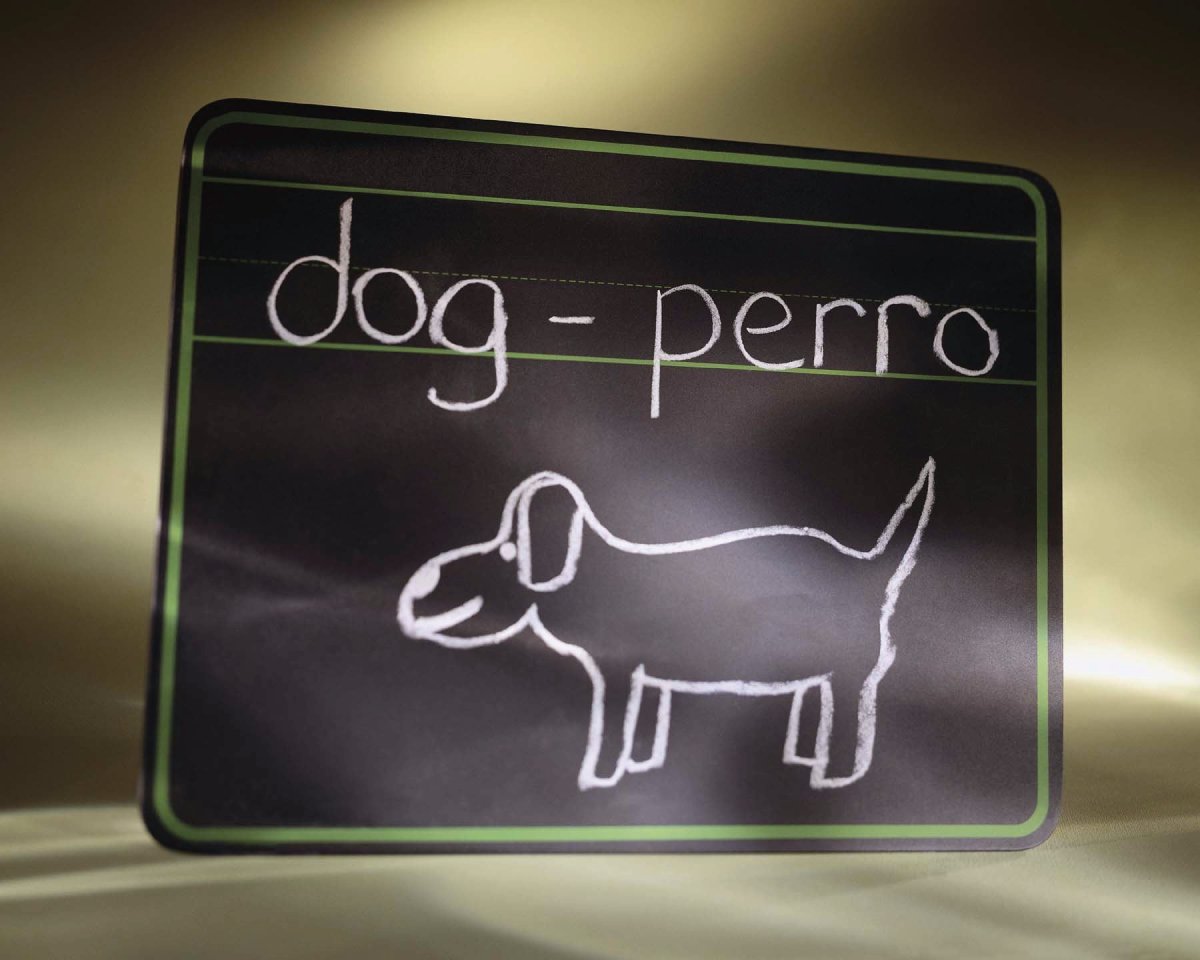 The more you think, the smarter you become. Your brain is just like your body, the more you exercise it the more powerful it becomes. You can train your brain by choosing appealing and challenging leisure activities (e.g. crosswords, puzzles, learning a new language, etc) and by challenging yourself at work.
2. Eat your way to a better brain.
Take a healthy approach to your diet and lifestyle by eating the following each day:
• Protein rich foods.
• A minimum of 3 cups of fresh vegetables.
• Two pieces of fresh fruit.
• A handful of nuts and seeds.
• Two tablespoons of good oils.
• Drinking at least 8 glasses of water.
• Enjoy regular exercise and fun.
By following a healthy diet and lifestyle program you can provide key nutrients for healthy brain function.
3.Exercise builds better brain health.
Sustained participation in physical exercise well into old age has been shown to:
• Enhance learning and memory.
• Reduce age and disease related mental decline.
• Protect against age-related degeneration of crucial areas of the brain associated with higher cognitive function.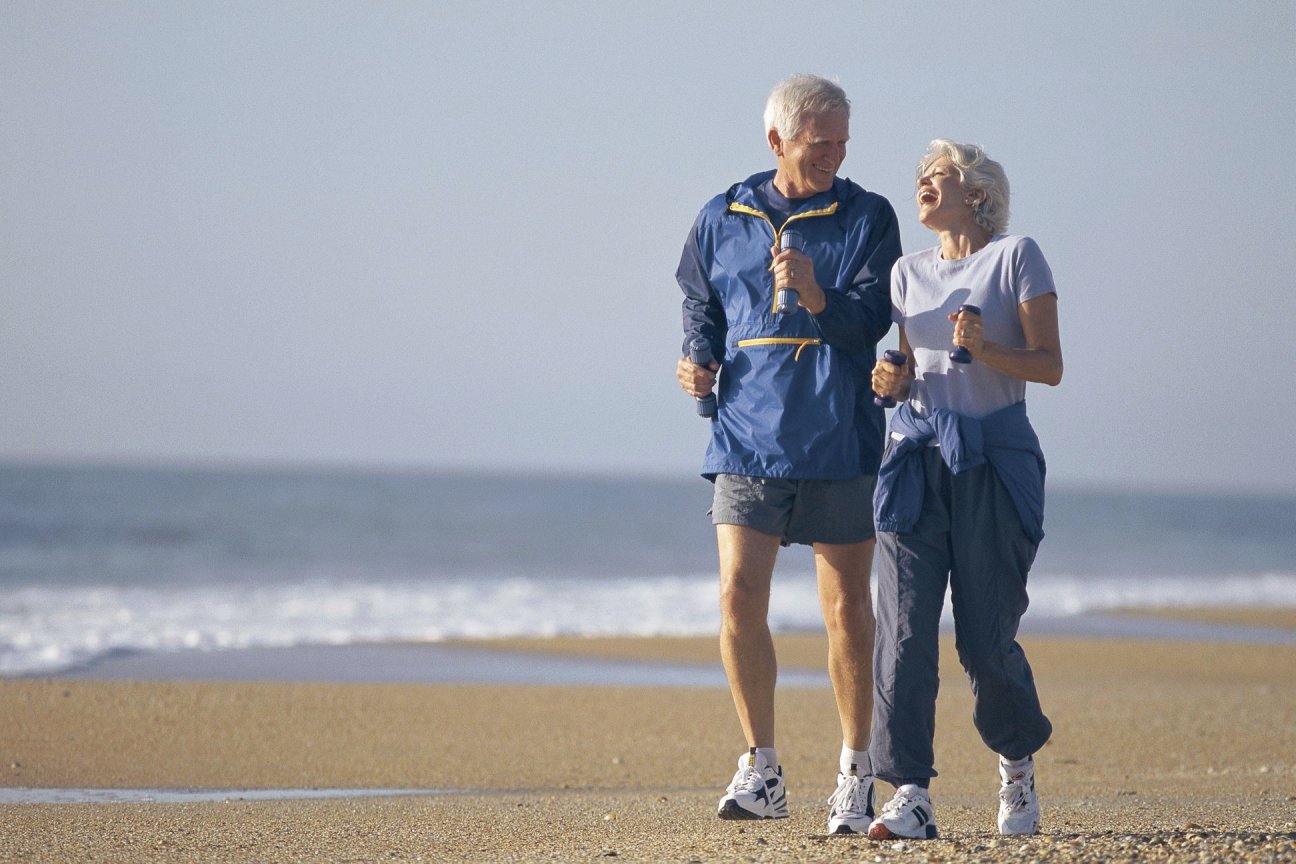 Not only does exercisehelp to reduce the risk factors for cognitive decline, such as cardiovascular risk, inflammation and energy metabolism, it also helps to enhance learning and memory.
4. When life becomes stressful, what do you do?
Do you relax, meditate and strive towards a healthy balance between work and leisure? Or do you keep pushing yourself and not give your body and brain a break? Many people put work and stress before their own health and wellbeing.
Ensuring that you take time out to relax is extremely important for brain health, because excessive stress can impair memory and brain function.
5. Are you counting sheep in order to sleep?
The most common reason people have difficulty getting to sleep is that they are unable to shut off the anxieties and worries of the day and are preparing for tomorrow's problems. Sleep is important for repair of both body and mind. If you are having trouble sleeping, make an appointment today and find out what natural options you have for better sleep.
6.Nutrients to nourish the brain.
A multivitamin and mineral supplement is the best way to provide vital nutrients for brain function. Vitamins and minerals improve energy, support metabolism and nervous system function and promote better brain function.
Omega 3 essential fatty acids from fish oil are also extremely important for your brain. Studies have shown that DHA, one of the major components of fish oil, improves cognitive function.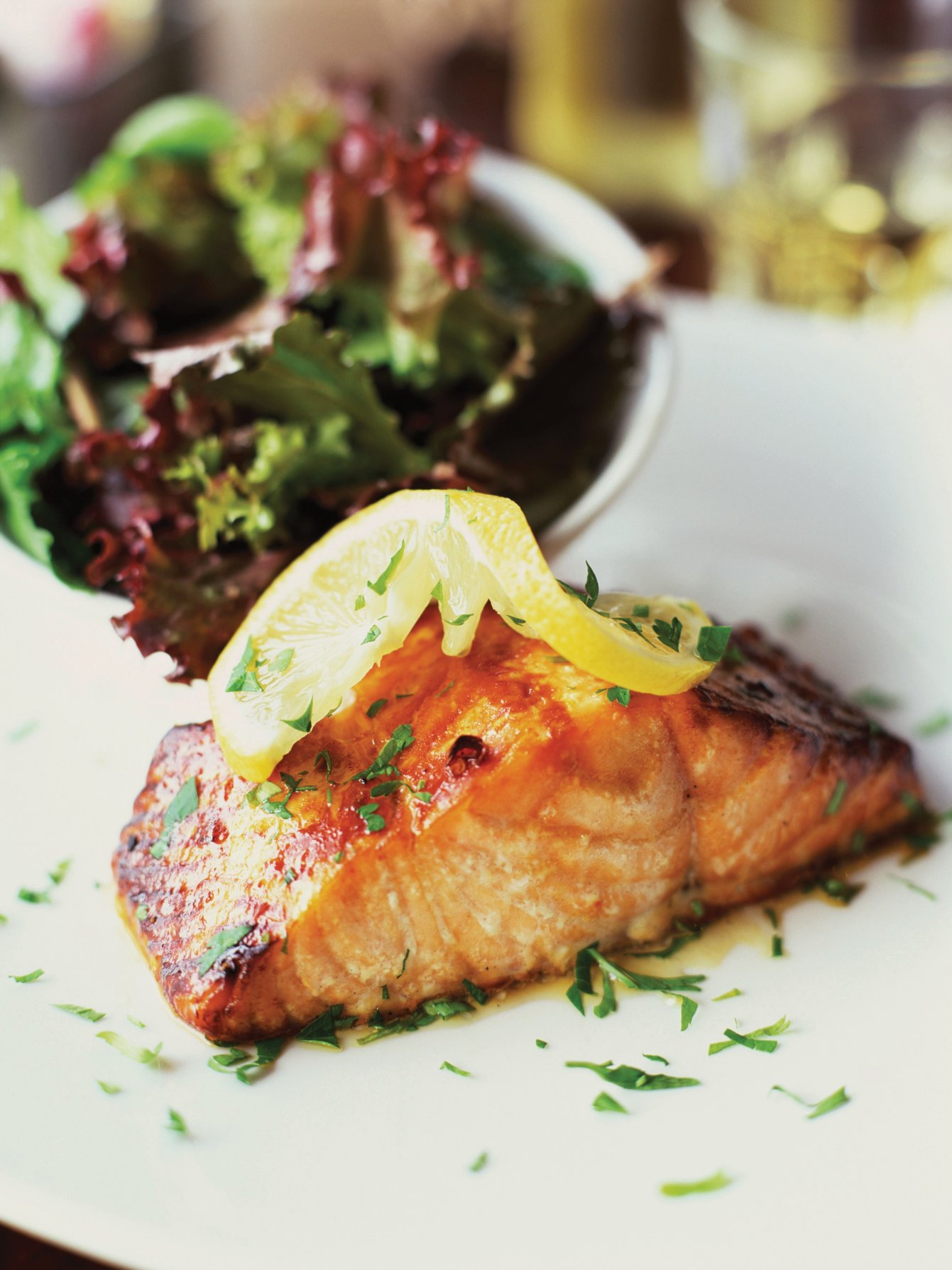 This component has alsobeen shown to be very effective for protection against age-related mental decline. It is very important to use a clean fish oil, free from pesticides and/or mercury and that is produced in a manner respectful of our planet.
Finally, brain tissue is extremely vulnerable to damage by free radicals. Replenishing the brain with antioxidants is therefore a great idea to help reduce the damaging effects of oxidative stress and aid in the prevention of age-associated memory impairment. Great antioxidants to help support healthy brain function include resveratrol, vitamin C and vitamin E.
Make an appointment today and start a program to protect your brain and the health of your entire body.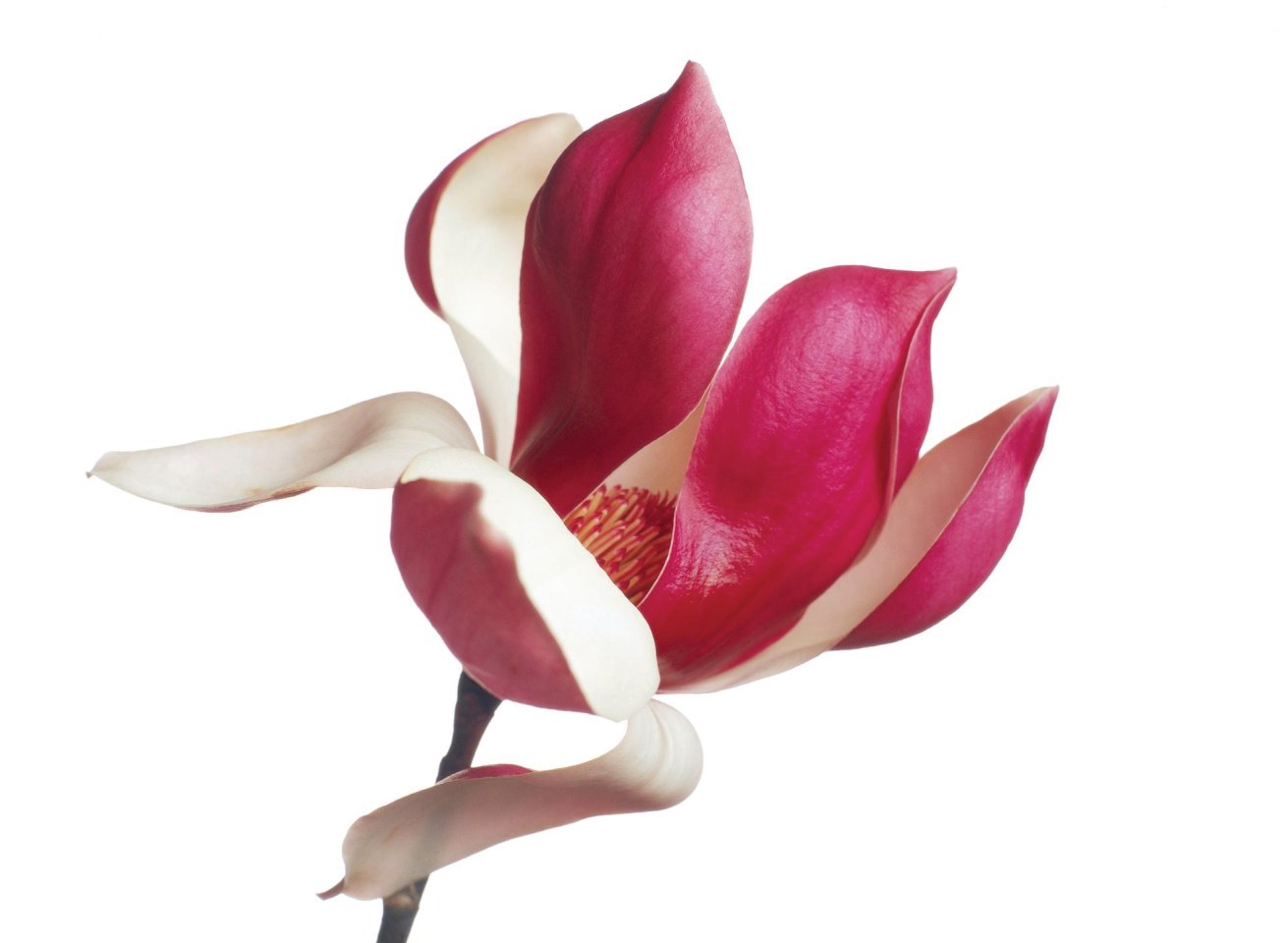 Please ring 0416 07 3366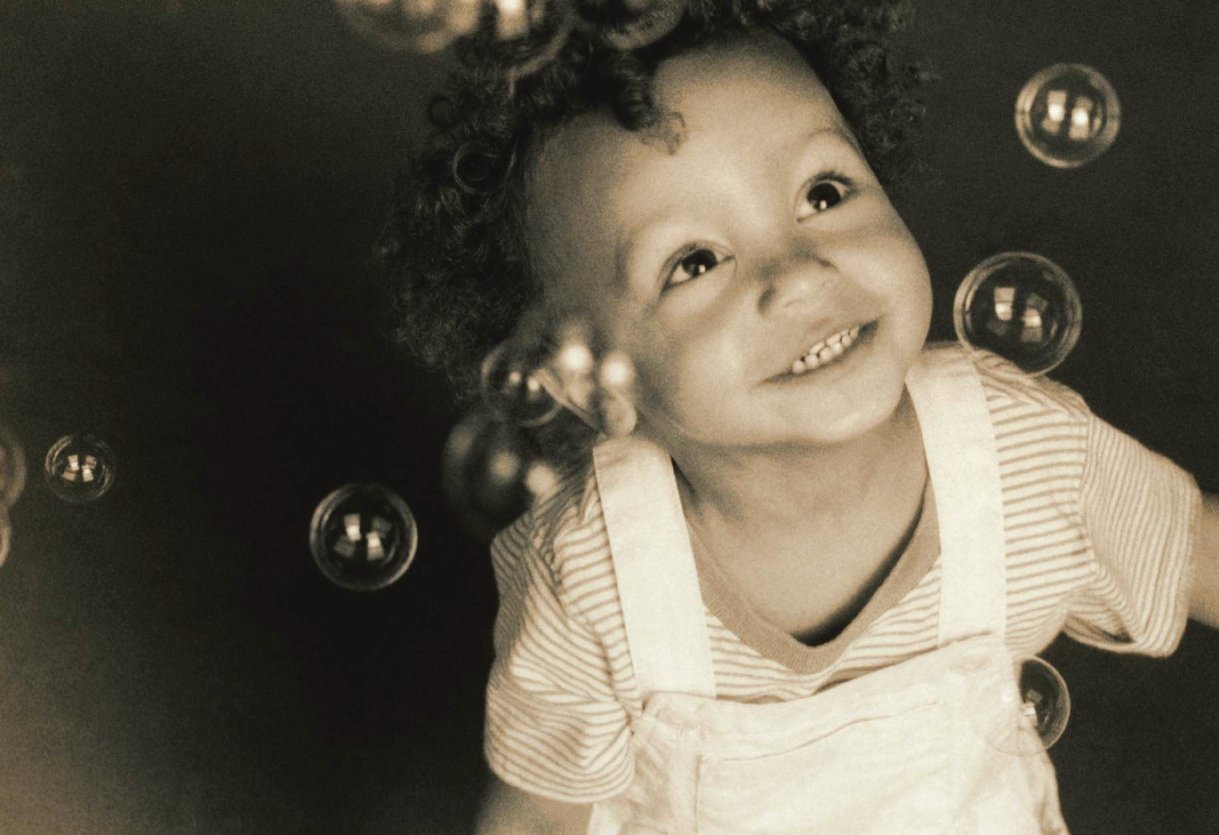 Lead exposure may affect 100,000 children
As many as 100,000 Australian babies and preschoolers mayhave blood lead levels that put them at risk of impaired brain development andbehavioural problems, according to the authors of a new analysis who sayAustralia's threshold value should be urgently revised to one tenth of thecurrent standard.
Environmental health specialists led by Mark Taylor fromMacquarie University made the calculation by extrapolating exposure rates in USchildren to the Australian population of those aged from birth to four years.
Professor Taylor said the current Australian recommendation that people be treated if they have morethan 10 micrograms per decilitre of lead in their blood was "obsolete", and pointedto a finding of the US National Toxicology Program that detrimental effectswere possible even below 5 micrograms per decilitre – the current US thresholdfor treatment.
In a letter in the Medical Journal of Australia today,the specialists call for "legislation and standards ... to achieve blood leadlevels below 1 microgram per decilitre."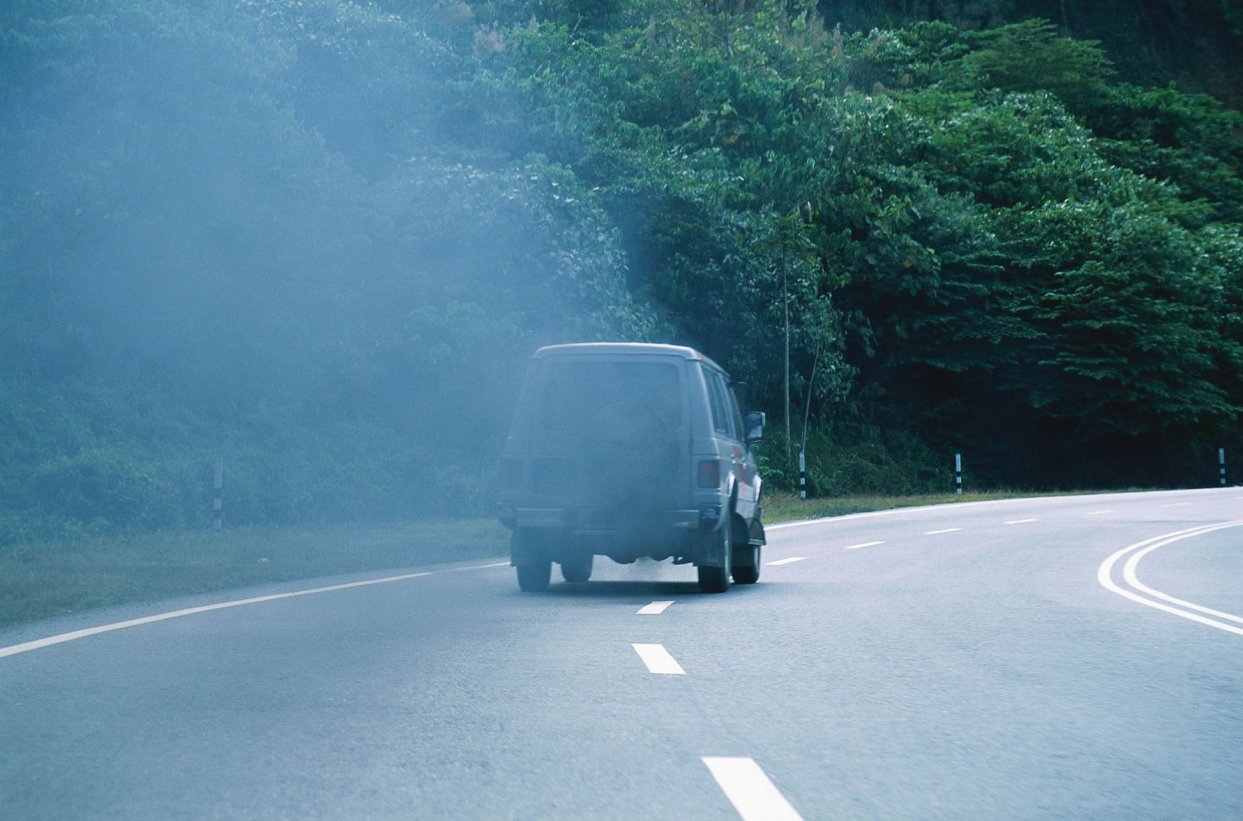 The National Health & Medical Research Council isreviewing the effects of lead exposure and expects to issue advice later this year.
A spokesman said it would, "consider the [US] recommendations... on the health effects of lead, specifically at different levels ofexposure."
 How does lead get into a child's body?
Kids can take inlead by breathing or swallowing lead dust or by eating soil or paint chips thatcontain lead. Lead is not absorbed through the skin.
Drinking water(used to make formula and for cooking) is another source of lead, especially inolder homes. You can't see, smell, or taste the lead, and boiling the waterwon't eliminate it.
Even childrenwho aren't chewing on paint chips can get lead into their system if there'slead-based paint in or around their home or another building they spend timein.
Doors and windowframes covered with lead paint release tiny particles of lead dust into the airevery time they're opened or closed. Kids may breathe in this lead dust or pickit up on their hands when it settles on floors and furniture. Once the leaddust is on their hands, it's a quick trip to their mouth when they lick theirfingers or eat with their hands.
Pregnant women withelevated levels of lead in their blood can transfer lead to their unborn baby.
Where are children mostlikely to encounter lead?
Here are themost likely situations – and other sources of lead to watch out for. 
Living in anolder home: The age of yourhouse is an important factor. In general, the older your house is, the morelikely it is to have lead-based paint and the greater the amount of lead thepaint will have.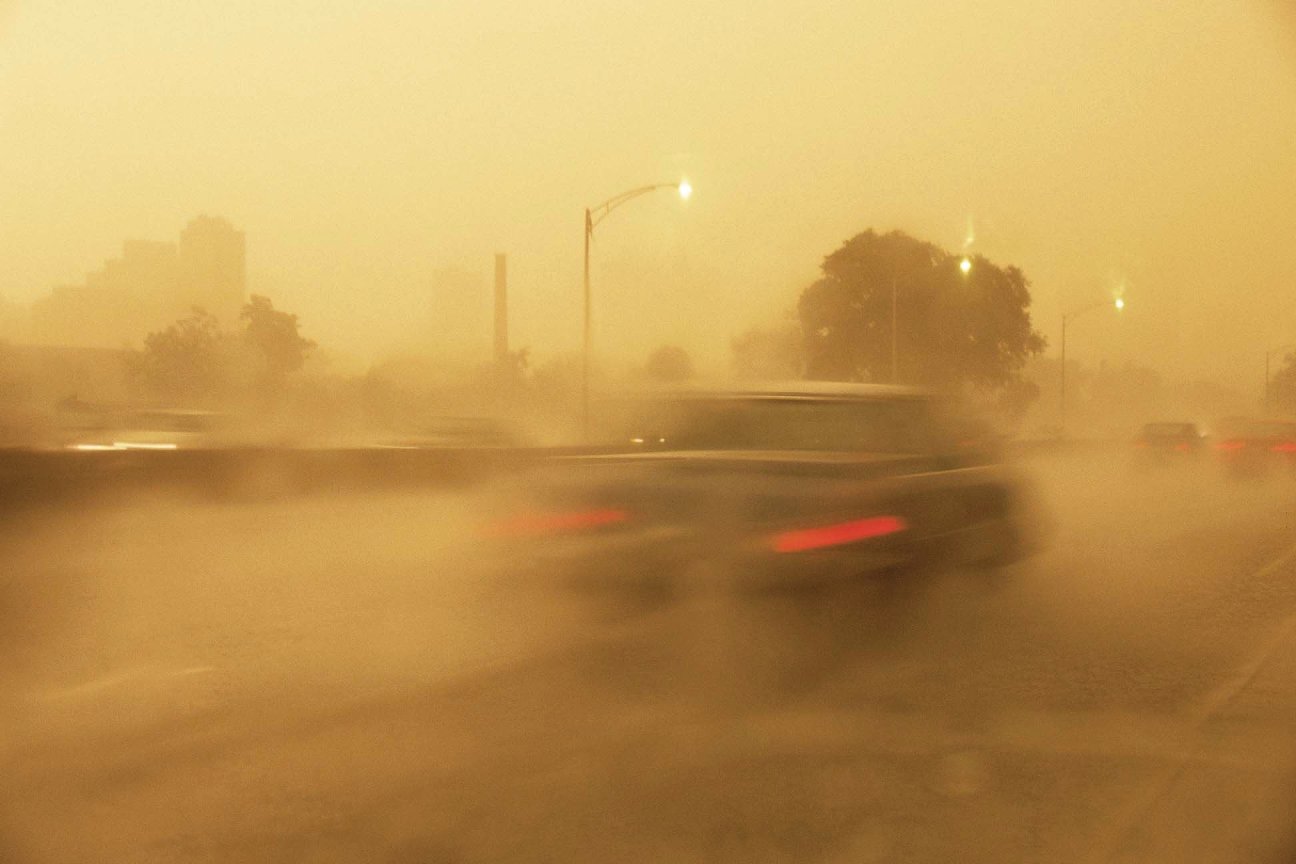 Older homes arealso more likely to have lead pipes, which can leach lead into water used fordrinking, making formula, and cooking. 
Spending timein or near any older building: Your child may also be at risk if he attends day-care or school in anolder building, plays in a yard near an older home that's being renovated, orfrequently visits a friend who lives in an older home.
Being near afreeway or industrial area:The lead that these sources have put into the air over time is likely to havecontaminated the soil nearby.
Carrying leadinto the house: People withcertain jobs and hobbies can inadvertently bring lead residue home on theirhands and clothing. If you work with stained glass or pottery, refinishfurniture, or visit indoor shooting ranges, be sure to change your clothes andwash your hands before returning home.
Other commonsources of lead:
·        Oldfurniture, playground equipment, and toys painted or varnished with alead-based product. (Repainting these items may not be enough to make them safe.The lead paint may have to be removed through a special process first or atleast be sealed in.)
·        Oldvinyl flooring
·        Oldplumbing – lead pipes, or copper pipes joined with lead solder
·        Olderor imported brass faucets
·        Brasskeys (Don't let your child play with any kind of keys.)
·        Leadcrystal glassware
·        Sometoy jewellery
·        Potterywith lead glaze (especially common in ceramics made in developing countries)
·        Importedfood in cans sealed with lead solder
·        Leadfishing weights
·        Oldbatteries
·        Somehobby materials (like stained glass supplies)
·        Someimported makeup (kohl, kajal, surma)
·        Factories(smelters, battery plants, foundries, incinerators)
Leadoccasionally pops up in unexpected places. Some candles have metal-cored wicksthat put unsafe amounts of lead into the air when you burn them, for example,so stick to candles with paper or cotton wicks.  
In 1996, the CDCdiscovered that some imported vinyl mini-blinds contained lead that had beenadded to stabilize the plastic. Government tests showed that some of theseblinds produced lead dust in dangerous amounts, and the blinds were withdrawnfrom the market. If your home contains non-glossy vinyl mini-blinds from 1996or earlier, you should think about replacing them
Should I have my child tested?
It might be a good idea,especially if you have concerns about his exposure – if you live in an olderhouse, for example, or a neighbour has been renovating an older house, or ifyour child attends day-care or school in an older building. The screening is a simpleblood test.
The American Academy of Paediatricsrecommends routine screening at age 1 and 2, unless you know for sure that yourchild hasn't been exposed. The CDC suggests that state and local healthofficials determine the appropriate screening criteria for their areas, so thatmore children who have been exposed to lead will be screened while children whoare less likely to have been exposed won't be screened unnecessarily.
Other groups – like theCoalition to End Childhood Lead Poisoning and Healthy Child Healthy World –recommend testing annually beginning at age 1 until age 5 or 6.
The Environmental ProtectionAgency (EPA) recommends that children who are at risk for lead exposure betested at 6 months of age and then every six months until age 2 and thenannually until age 6.
Even if your child isn't atrisk, the EPA recommends testing at ages 1 and 2. After age 5 or 6, mostexperts don't recommend routine testing.
Talk with your child's doctorabout whether testing your child for lead is a good idea. If you have reason tosuspect that your child may have been exposed to lead, insist that he betested, regardless of his age.
What about acute lead poisoning?
Fortunately, acute leadpoisoning is rare. If you're aware of the sources of lead mentioned here andtake the appropriate precautions, the chances of your child developing aserious case of lead poisoning are quite low.
There are cases, however, inwhich a parent is unknowingly giving child doses of lead. Certain Hispanic andAsian folk remedies – like greta and azarcon, used to treat stomach upset, and pay-loo-ah, used for rash and fever – contain dangerous levels oflead, for example.
What are the symptoms of lead poisoning?
A child may have no symptoms,even if he has unsafe levels of lead in his body.
If there are symptoms, theycan include fatigue or hyperactivity, irritability, aggressive behaviour,reduced attention span, loss of previous developmental skills, difficultysleeping, anaemia, abdominal pain, loss of appetite, weight loss, constipation,vomiting, headache, and problems with balance and motor control.
What's the treatment for lead poisoning in children?
A lead blood level greaterthan 10 micrograms/decilitre (mcg/dl) is unsafe. And a level higher than 45mcg/dl is considered very high.
If your child has an elevatedblood level, the doctor will take steps to help you identify and eliminatepossible sources of lead in his environment. Once your child's exposure isended, his body will slowly rid itself of lead.
The doctor may also recommenddietary changes to ensure that your child is getting adequate iron, calcium,and vitamin C, as well as foods that are low in fat. And your child will beretested periodically to make sure his lead levels are going down.
If the level of lead in yourchild's blood is very high, the doctor may recommend a treatment calledchelation therapy. Sometimes this therapy can be done orally, but it mayrequire hospitalization and IV medication.
How can I protect my child from lead?
Take these steps to protectyour child from lead poisoning:
·        Make sure he eatswell. If your child is well nourished, his body will be less likely to absorblead even if he's exposed to it. (Fried and fatty foods allow the body toabsorb lead faster.) It's particularly important to eat a diet that providesenough iron, calcium, protein, vitamin C, and zinc.
·        Keep your child'shands clean. Wash his hands – or teach him to wash his hands – several times aday, particularly when he comes in from playing outside and before eating ameal or snack (something you'll want to him to do anyway).
·        Keep your homeclean. Wipe up paint chips and dust with a disposable wet cloth and damp mopyour floors. If you're in the market for a new vacuum cleaner, consider onewith a HEPA filter. Not only will it trap lead dust particles, it'll clear theair of some possible allergens as well.
·        Make sure that yourchild's crib or bed, playpen, and toys don't have any peeling paint.
·        If your child is ababy or toddler, prevent him from chewing on painted surfaces, such aswindowsills, cribs, play yards, or furniture.
·        If your child goesto day-care or school, find out when the building was built and whether it hasbeen tested for the presence of lead. Do whatever's possible to provide himwith a lead-free day-care and school environment.
·        Test your tap waterand take steps to eliminate lead if necessary.
Food as medicine
Parsley and coriander(cilantro) are among the most famous of foods that chelate. Research shows thatparsley is extremely effective at removing mercury from the body as well asother toxic heavy metals. Cruciferous vegetables such as broccoli and kalecontain antioxidants that increase the production of detoxifying enzymes in thebody. Garlic is also a great food for
oral chelation.
Make an appointment today to have an assessment done on your child's nutritional habits, and start to support his/her growing body and brain, in order to achieve their best development.
Ring:
(02) 96713867
0416073366
Sources:
6minutes
You have a headache...just add water!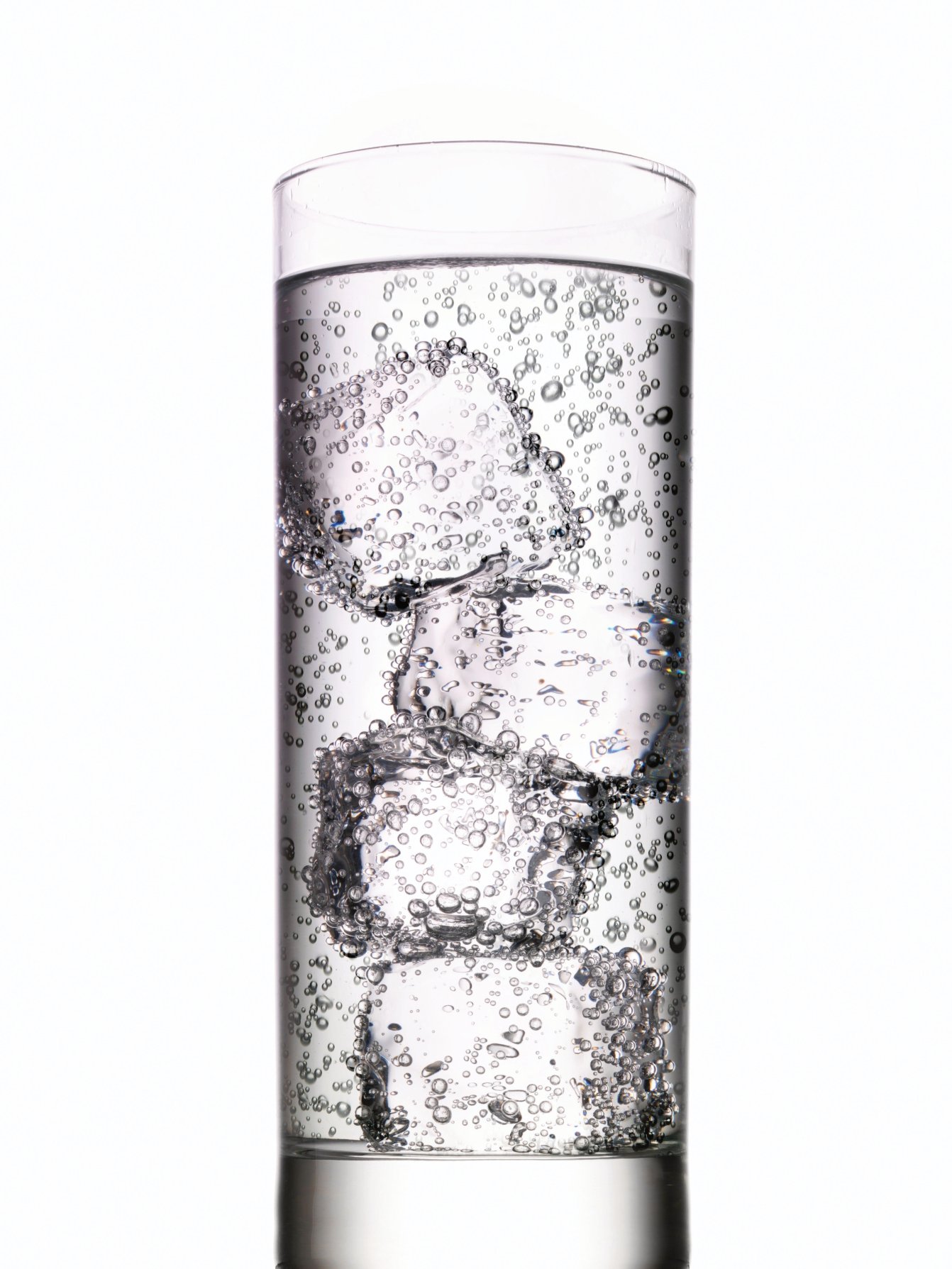 Patients with recurrent headaches should be advised to drink more water, a randomised trial concludes.
Although advice to drink an extra 1.5L per day did not cut actual numbers of headaches, it did significantly boost patients' perceived quality of life and led many to feel their headaches improved.
And given the low risk associated with the approach, the researchers say all headache patients should try it, at least for a time.
The study involved 102 primary-care patients in the Netherlands who had experienced multiple headaches in the preceding month, and who were drinking less than 2.5L of fluid per day.
All were advised by their GP to reduce stress and sleep better, and directed to self-help materials if they wanted to know more.
Half of the participants were also advised to increase their daily water intake by 1.5L — ideally split into three portions of 0.5L, spread throughout the day.
After three months, patients in the water group were consuming an average of 842mL more water per day than before.
They also scored significantly higher on scales of quality of life and functioning — 47% met the study's definition of "much improvement", compared to just 25% of patients in the control group.
However there was no significant difference between groups in the number of days with moderate or severe headaches, or the number of days on which medications were used.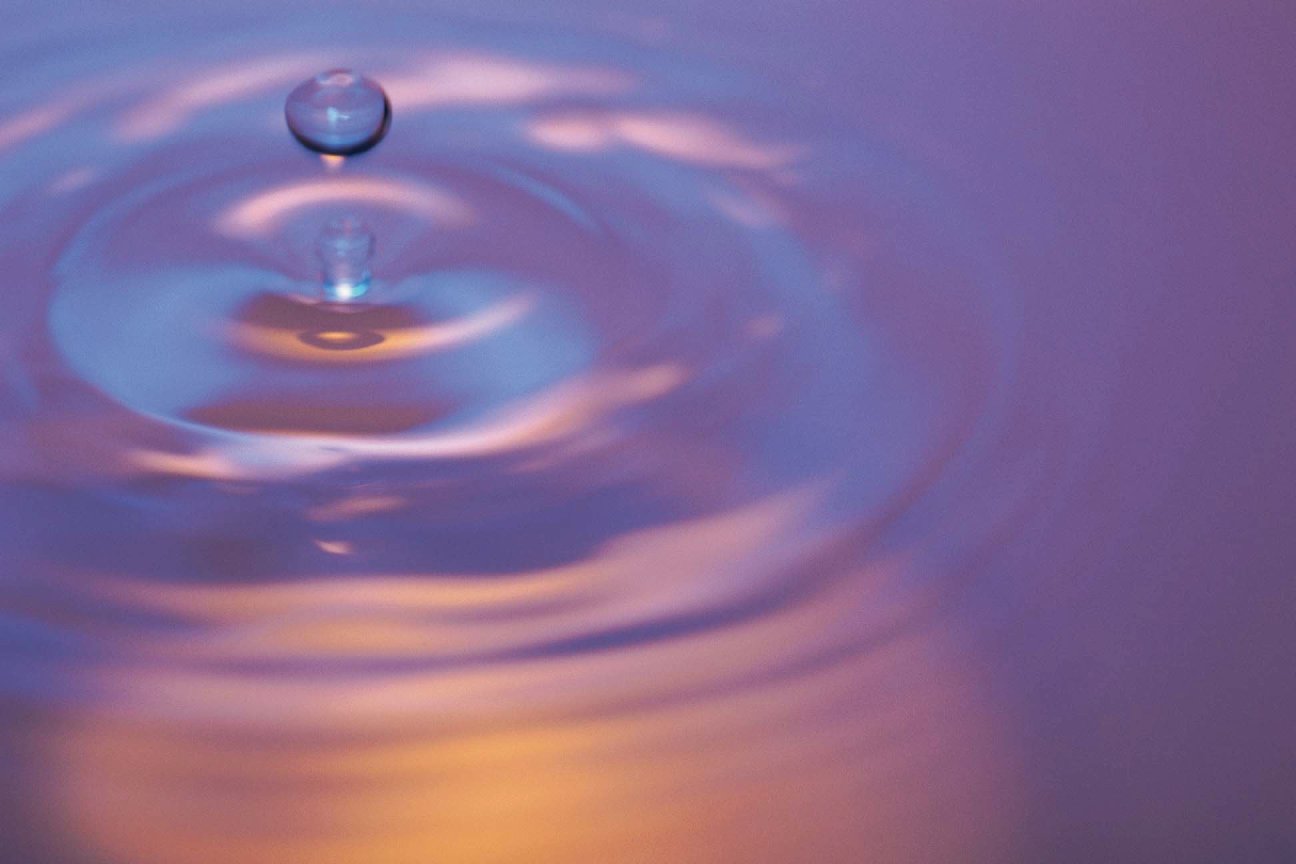 "Considering the observed positive subjective effects … we suspect that some headache patients do benefit from drinking more water," said the researchers, whose study was published in Family Practice (online).
"However these findings need replication and better investigation in specific subpopulations.
"In the meantime, it seems reasonable to recommend headache patients to try this non-invasive intervention for a short period of time to see whether they experience improvement."
Family Practice 2011
If your headaches persist, consider a Detoxification Program.
50 grams daily of
food2live
provides 3 grams of essential fatty acids. Also it is an anti-inflammatory food, and the ingredients have the ability of adding protection from  many of our modern diseases.
The Neuroscience of the Gut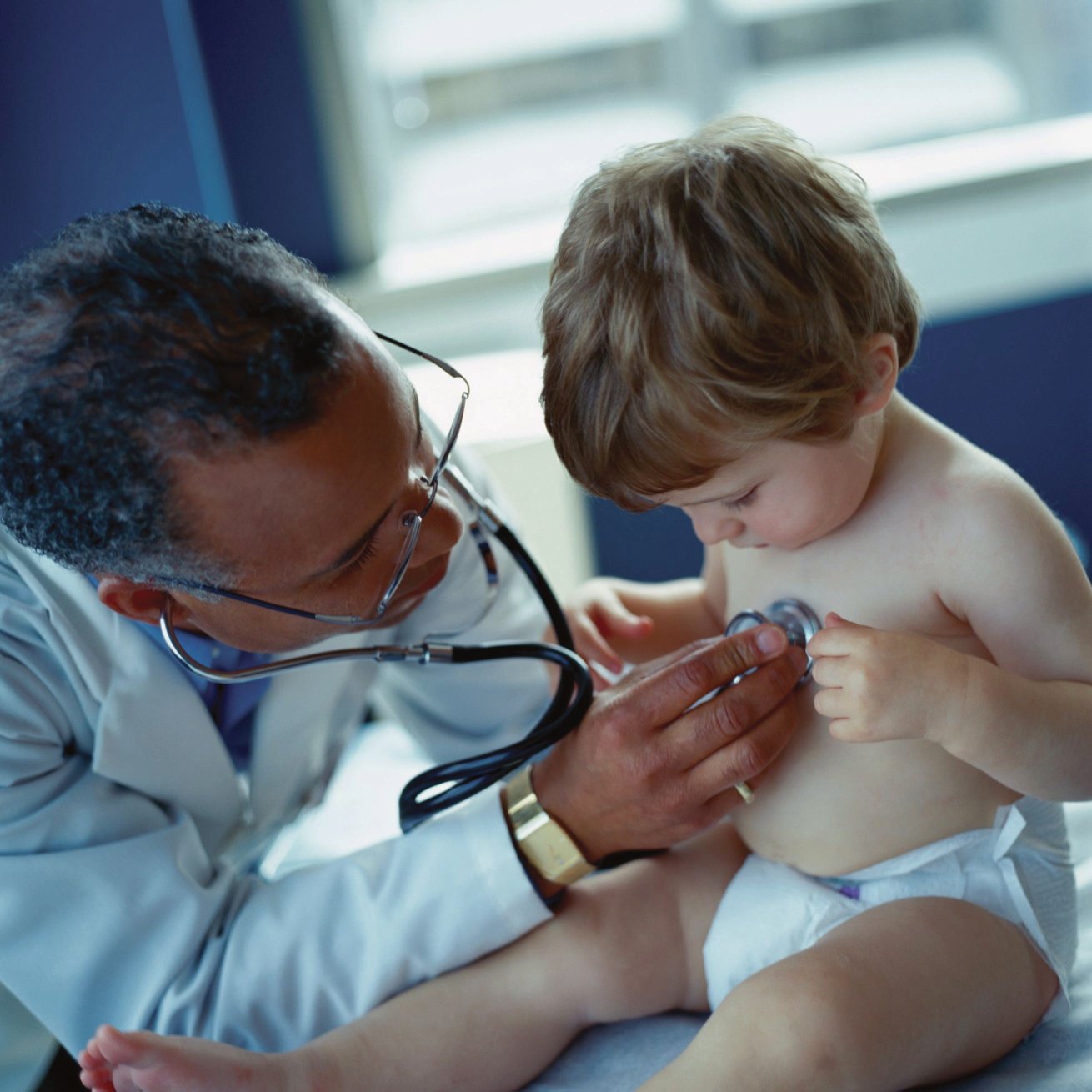 Strange but true: the brain is shaped by bacteria in the digestive tract
People may advise you to listen to your gut instincts: now research suggests that your gut may have more impact on your thoughts than you ever realised. Scientists from the Karolinska Institute in Sweden and the Genome Institute of Singapore led by Sven Pettersson recently reported in the Proceedings of the National Academy of Sciences that normal gut flora, the bacteria that inhabit our intestines, have a significant impact on brain development and subsequent adult behaviour.
We human beings may think of ourselves as a highly evolved species of conscious individuals, but we are all far less human than most of us appreciate. Scientists have long recognized that the bacterial cells inhabiting our skin and gut outnumber human cells by ten-to-one. Indeed, Princeton University scientist Bonnie Bassler compared the approximately 30,000 human genes found in the average human to the more than 3 million bacterial genes inhabiting us, concluding that we are at most one percent human. We are only beginning to understand the sort of impact our bacterial passengers have on our daily lives.
Moreover, these bacteria have been implicated in the development of neurological and behavioural disorders. For example, gut bacteria may have an influence on the body's use of vitamin B6, which in turn has profound effects on the health of nerve and muscle cells. They modulate immune tolerance and, because of this, they may have an influence on autoimmune diseases, such as multiple sclerosis. They have been shown to influence anxiety-related behaviour, although there is controversy regarding whether gut bacteria exacerbate or ameliorate stress related anxiety responses. In autism and other pervasive developmental disorders, there are reports that the specific bacterial species present in the gut are altered and that gastrointestinal problems exacerbate behavioral symptoms. A newly developed biochemical test for autism is based, in part, upon the end products of bacterial metabolism.
But this new study is the first to extensively evaluate the influence of gut bacteria on the biochemistry and development of the brain. The scientists raised mice lacking normal gut microflora, then compared their behaviour, brain chemistry and brain development to mice having normal gut bacteria. The microbe-free animals were more active and, in specific behavioural tests, were less anxious than microbe-colonized mice. In one test of anxiety, animals were given the choice of staying in the relative safety of a dark box, or of venturing into a lighted box. Bacteria-free animals spent significantly more time in the light box than their bacterially colonised littermates. Similarly, in another test of anxiety, animals were given the choice of venturing out on an elevated and unprotected bar to explore their environment, or remain in the relative safety of a similar bar protected by enclosing walls. Once again, the microbe-free animals proved themselves bolder than their colonized kin.
Pettersson's team next asked whether the influence of gut microbes on the brain was reversible and, since the gut is colonised by microbes soon after birth, whether there was evidence that gut microbes influenced the development of the brain. They found that colonising an adult germ-free animal with normal gut bacteria had no effect on their behaviour. However, if germ free animals were colonised early in life, these effects could be reversed. This suggests that there is a critical period in the development of the brain when the bacteria are influential.
Consistent with these behavioural findings, two genes implicated in anxiety -- nerve growth factor-inducible clone A (NGF1-A) and brain-derived neurotrophic factor (BDNF) -- were found to be down-regulated in multiple brain regions in the germ-free animals. These changes in behaviour were also accompanied by changes in the levels of several neurotransmitters, chemicals which are responsible for signal transmission between nerve cells. The neurotransmitters dopamine, serotonin and noradrenaline were elevated in a specific region of the brain, the striatum, which is associated with the planning and coordination of movement and which is activated by novel stimuli, while there were there were no such effects on neurotransmitters in other brain regions, such as those involved in memory (the hippocampus) or executive function (the frontal cortex).
When Pettersson's team performed a comprehensive gene expression analysis of five different brain regions, they found nearly 40 genes that were affected by the presence of gut bacteria. Not only were these primitive microbes able to influence signaling between nerve cells while sequestered far away in the gut, they had the astonishing ability to influence whether brain cells turn on or off specific genes.
How, then, do these single-celled intestinal denizens exert their influence on a complex multicellular organ such as the brain? Although the answer is unclear, there are several possibilities: the Vagus nerve, for example, connects the gut to the brain, and it's known that infection with the Salmonella bacteria stimulates the expression of certain genes in the brain, which is blocked when the Vagus nerve is severed. This nerve may be stimulated as well by normal gut microbes, and serve as the link between them and the brain. Alternatively, those microbes may modulate the release of chemical signals by the gut into the bloodstream which ultimately reach the brain. These gut microbes, for example, are known to modulate stress hormones which may in turn influence the expression of genes in the brain.
Regardless of how these intestinal "guests" exert their influence, these studies suggest that brain-directed behaviours, which influence the manner in which animals interact with the external world, may be deeply influenced by that animal's relationship with the microbial organisms living in its gut. And the discovery that gut bacteria exert their influence on the brain within a discrete developmental stage may have important implications for developmental brain disorders.
Heijtz RD, Wang S, Anuar F, Qian Y, Björkholm B, Samuelsson A, Hibberd ML, Forssberg H, Pettersson S. Normal gut microbiota modulates brain development and behaviour. Proc Natl Acad Sci U S A. 2011 Feb 15;108(7):3047-52. Epub 2011 Jan 31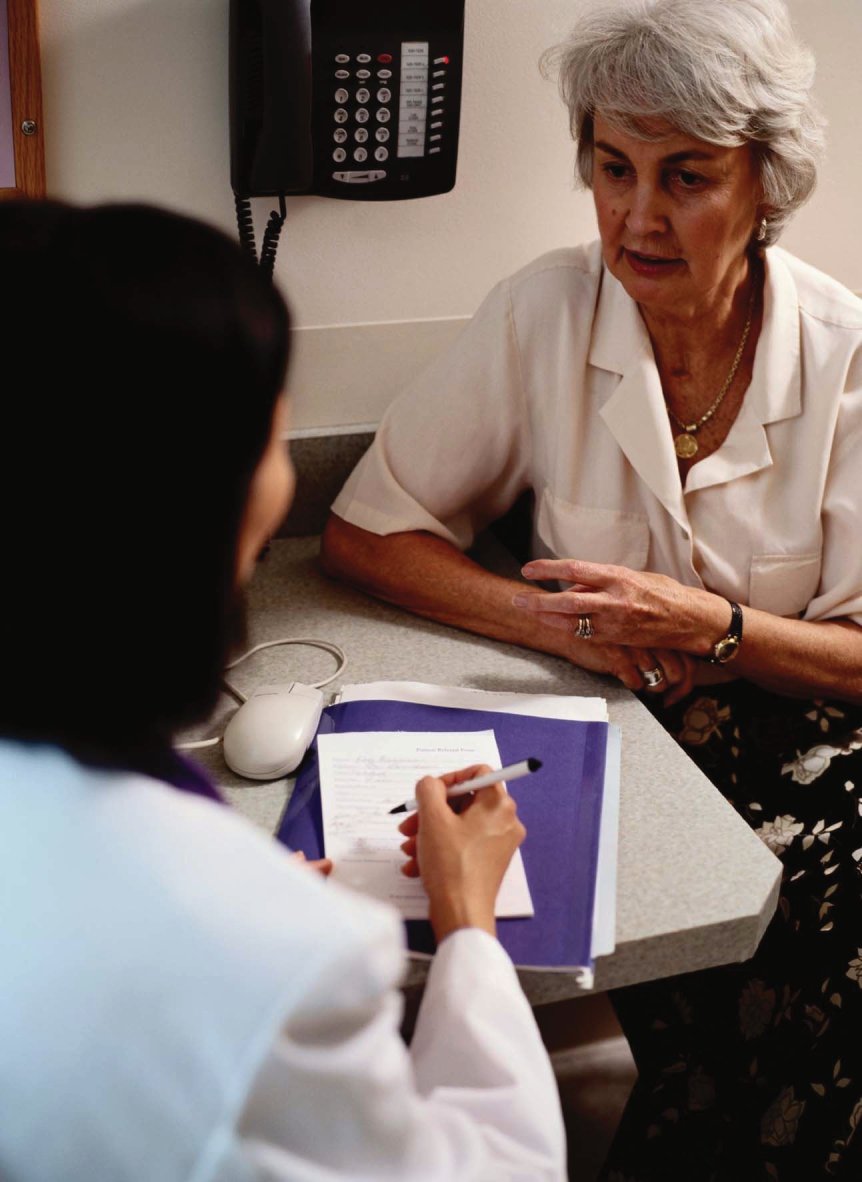 Are Cholesterol-Lowering Drug Regimens Causing Depression?
Low cholesterol is a risk factor for depression, according to integrative psychiatrist James Greenblatt, MD, of Waltham, MA. Speaking at the recent iMosaic conference, Dr. Greenblatt said there are 11 studies showing strong correlations between low total cholesterol and increased depression and suicidality.

The brain is the most cholesterol-rich organ, and cholesterol is a building block for many important hormones. This doesn't mean that high cholesterol levels are healthy, but neither are levels that are too low. Dr. Greenblatt contends that America's statin-mania is a key contributor to the epidemic of depression.

He's seen patients in whom serious depression resolved simply by reducing statins and allowing cholesterol to rise up. "I sometimes go against cardiologists, but you're not helping anyone if you increase risk of suicide while trying to prevent a heart attack"
Panaxea
About cholesterol (blood fats) 
Blood fats include triglycerides, LDL cholesterol and HDL cholesterol. When levels of these fats are abnormal or disturbed patients are at risk of atherosclerosis, hypertension, coronary artery disease, stroke and a number of other disorders.
The most common types of blood fat disorders that patients can present with (either alone or in combination) are:
High LDL: low-density lipoproteins (LDL's) transport cholesterol and triglycerides away from cells and tissues that produce cholesterol (e.g., liver), towards cells and tissues which are taking up cholesterol and triglycerides (e.g., peripheral tissues, muscles, nerves, etc). When too much LDL cholesterol circulates in the blood, it can slowly build up on the inner walls of the arteries that feed the heart and brain. Together with other substances LDL can form plaques, thick, hard deposits that can clog those arteries. This is why cholesterol inside LDL lipoproteins is called bad cholesterol. The risk of having a heart attack or stroke rises directly as a person's LDL cholesterol level increases.
Low HDL: high-density lipoproteins (HDL's) carry cholesterol away from the arteries and back to the liver, where it's excreted via the hepatobiliary excretion route. HDL also removes excess cholesterol from plaques in arteries, thus slowing the progress of cardiovascular disease. This is why HDL cholesterol is known as the "good" cholesterol. Low HDL cholesterol levels increase the risk for cardiovascular disease.
High triglycerides: triglycerides are fats that contain a glycerol molecule attached to three fatty acids. These fats come from foods and are also made endogenously by the liver. The fat stored in the body is predominantly made from triglycerides. LDL carries triglycerides from the liver into the peripheral tissues and deposits it there; HDL carries it from the peripheries back to the liver for excretion. For this reason, hypertriglyceridaemia is commonly associated with high LDL and low HDL levels. High blood triglyceride levels are associated with increased risk for cardiovascular disease.
Symptoms & Signs
High cholesterol levels may cause few, if any, symptoms. Diagnosis is usually made through blood tests. Severe symptoms may include:
Fat deposits that form growths that look like yellow plaques  in the tendons and skin.
Extremely high levels of triglycerides may cause enlargement of the liver and spleen, and pancreatitis, such as severe abdominal pain.
Can also cause symptoms of cardiovascular disease such as angina and hypertension.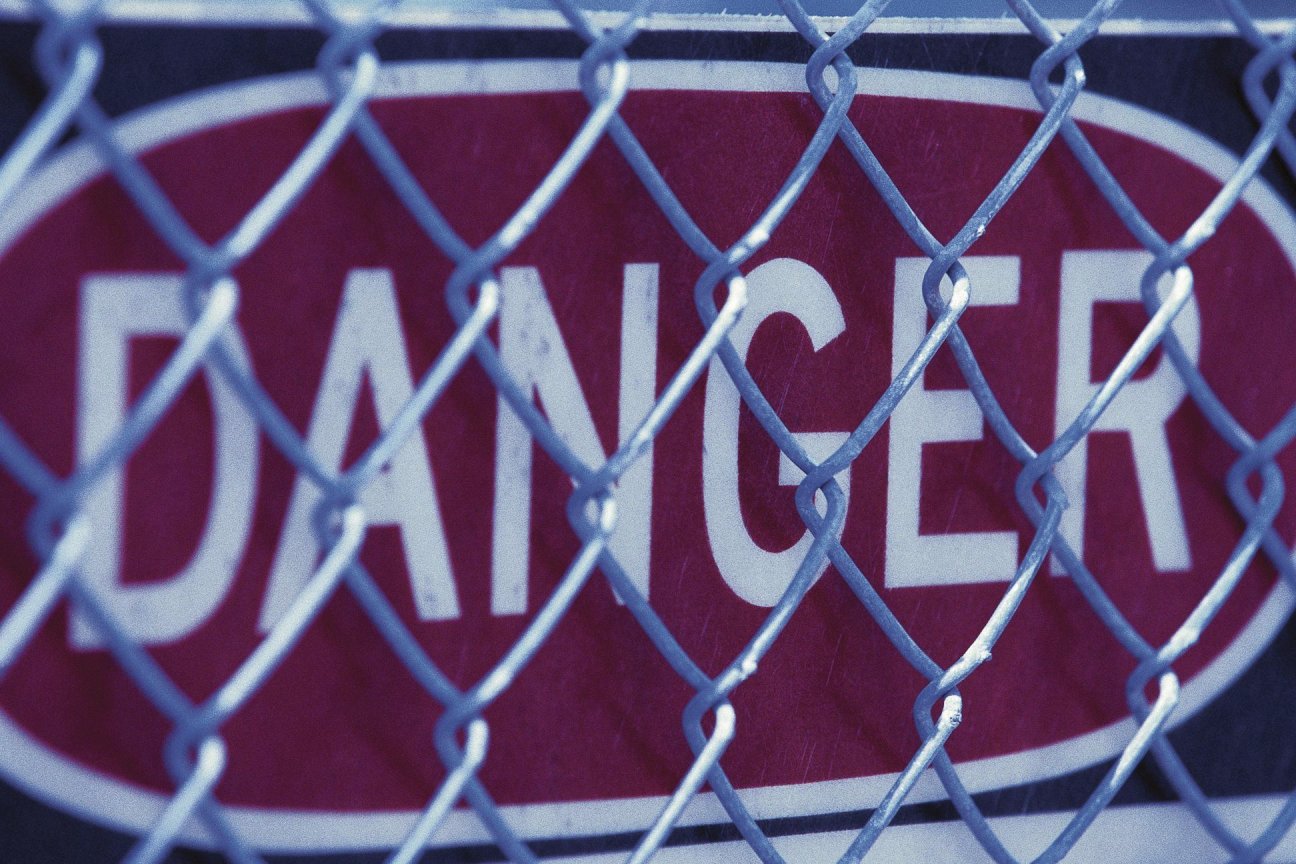 Aetiology / Risk Factors
Major causative factors and risk factors that can contribute to dyslipidaemia (blood fat disorders) include:
Obesity
Diet rich in cholesterol, saturated fat and trans-fatty acids
Excess calories in diet, particularly sugar and refined carbohydrates
Low fibre diet
Sedentary lifestyle
Stress
Smoking cigarettes
Hypothyroidism
Polycystic ovarian syndrome
Obstructive liver disease
Acute hepatitis
Acute and chronic alcohol abuse
Poorly controlled diabetes and/or insulin resistance
Overactive pituitary gland
Nephrotic syndrome and/or kidney failure
Porphyria
Systemic lupus erythematosus
Multiple myeloma
Lymphoma
Medications (e.g., oestrogens, oral contraceptives, corticosteroids, beta blockers, anabolic steroids and isotretinoin)
Diet and Lifestyle
Dietary and lifestyle guidelines that may assist in the management of dyslipidaemia include the following:
Weight reduction where appropriate is essential. A Ketogenic Diet is a safe fat loss program that burns fat quickly, helps to lower blood triglycerides and increase beneficial HDL levels.
Maintaining dietary fibre is an important part of dietary management of dyslipidaemia. Water soluble fibres, taken with adequate water, swell in the stomach to create a sensation of fullness which helps reduce appetite. They also help prevent cholesterol absorption from the gut and promote ease of elimination.
Diets should also include soy protein because it reduces total cholesterol when combined with a low-fat diet.
Dietary intake of foods high in antioxidants is important as an inverse association has been found between dietary antioxidants and risk of CVD – vitamin E appears to be of particular value.
Omega-3 fatty acids (particularly DHA) from cold-water fish may be beneficial for lowering elevated triglyceride levels.
Permanent change in the amounts of saturated fat and cholesterol consumed is also required.
The Mediterranean Diet has been found to be beneficial in managing dyslipidaemia. This is comprised of whole grains, fresh fruits and vegetables, fish, olive oil and garlic. This diet is high in monounsaturated fatty acids and has been shown to increase HDL cholesterol plasma levels and reduce susceptibility to LDL oxidation.
Lifestyle modifications that are beneficial include increased physical activity, stress reduction and smoking cessation (tobacco use lowers HDL cholesterol).
Helpful Programs
Integrated Detoxification
A comprehensive integrated detoxification program involving both gut repair and liver regeneration may assist in the management and prevention of dyslipidaemia by improving overall hepatic function, and reducing the inflammatory stimuli of toxicity, dysbiosis and poor diet.
Professional Weight Management Program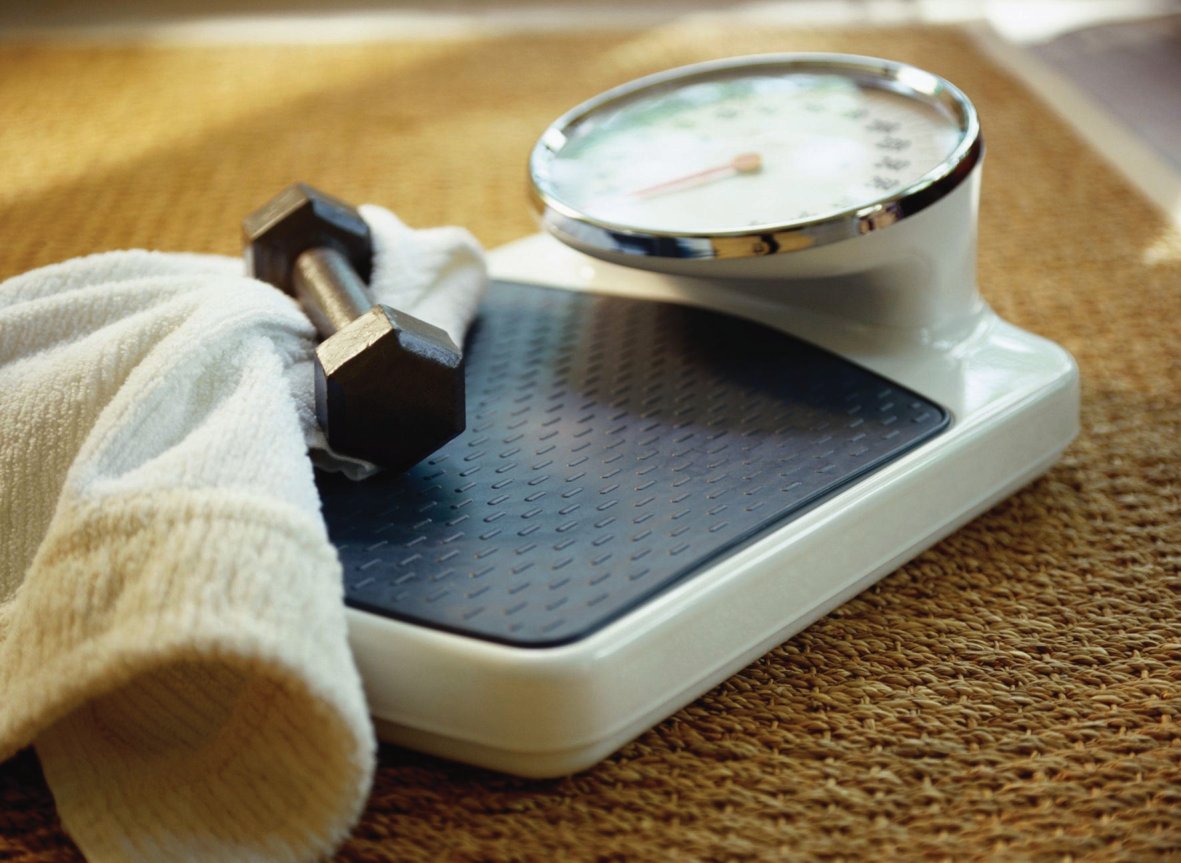 A carbohydrate-controlled, Ketogenic fat loss program is an essential approach for those with severe insulin resistance, who will usually also be overweight or obese.
Reducing dietary glycaemic load will reduce insulin release and help patients lose fat, particularly visceral adipose tissue, thus helping to minimise the risk of many chronic illnesses.
Wellness Lifestyle Program
This program is for those of relatively normal weight (i.e. fat percentage) and activity. This approach is designed to maintain a healthy body composition and insulin sensitivity by utilising an anti-inflammatory diet, stress management and regular exercise, all associated with optimum health and longevity.
Curcumin compound boosts
head and neck cancer therapy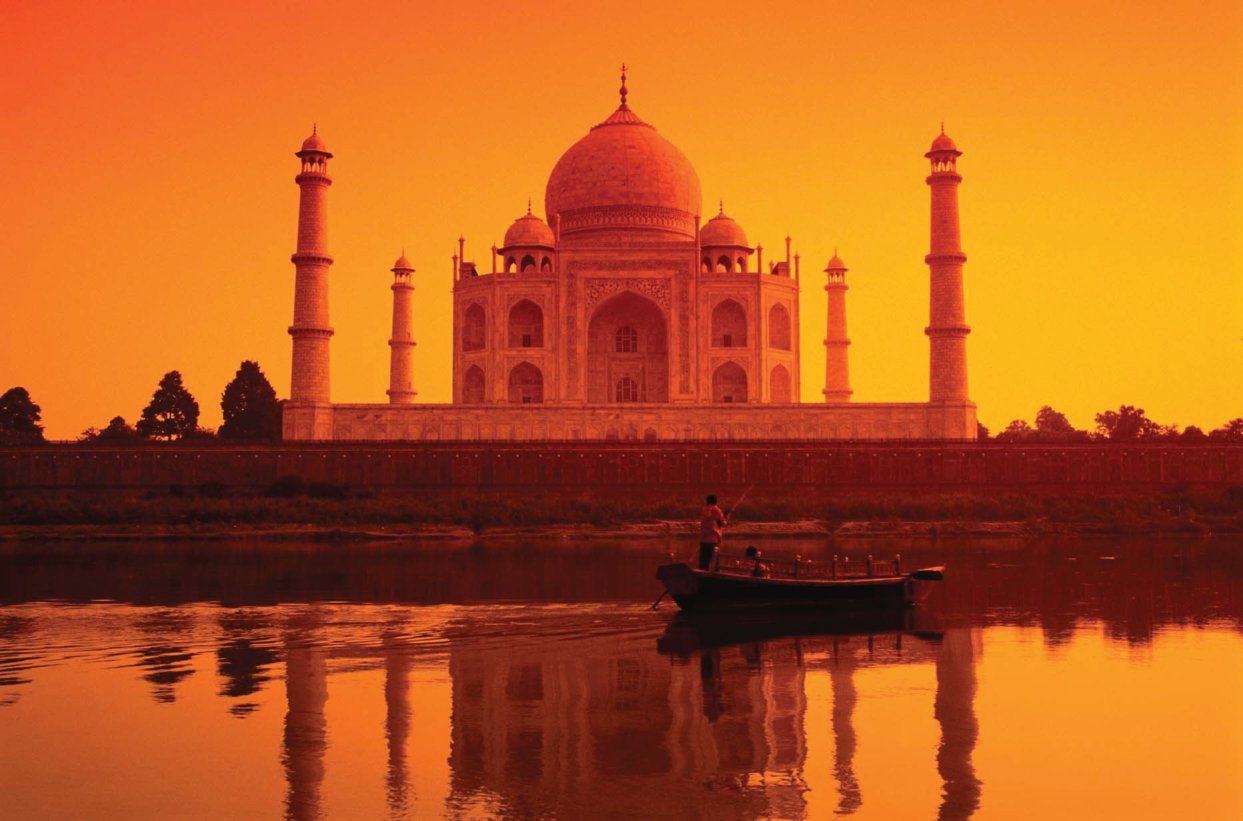 The May, 2011 issue of the American Medical Association journal
Archives of Otolaryngology -- Head and Neck Surgery
published the finding of researchers at the University of Michigan Comprehensive Cancer Center of a benefit for a derivative of curcumin, which occurs in the spice turmeric, in the treatment of head and
neck cancer with cisplatin, a platinum-based chemotherapeutic drug. The development of chemotherapy-resistant tumor cells is a major cause of treatment failure in head and neck cancer, resulting in relapse or metastasis.

University of Michigan professor of otolaryngology and pharmacology Thomas Carey, PhD and his associates evaluated the effects of varying doses of cisplatin or cisplatin combined with the curcumin-derived compound FLLL32 on cisplatin-sensitive and cisplatin-resistant cultured head and neck cancer cell lines. FLLL32 added to a low dose of cisplatin was found to be as effective at inducing programmed cell death in cisplatin-resistant cells as four times as much cisplatin alone. The team found that FLLL32 reduced activation of the protein known as signal transducer and activator of transcription 3 (STAT3), which is elevated in approximately 82 percent head and neck cancers and has been associated with cisplatin resistance.

"Typically, when cells become resistant to cisplatin, we have to give increasingly higher doses," explained Dr Carey, who is the codirector of the Head and Neck Oncology Program at the U-M Comprehensive Cancer Center. "But this drug is so toxic that patients who survive treatment often experience long-term side effects from the treatment."

"This work opens the possibility of using lower, less toxic doses of cisplatin to achieve an equivalent or enhanced tumor kill," he remarked.

"The absence of dose-limiting toxic effects seen with curcumin, the compound on which FLLL32 is based, suggests that STAT3 inhibitors may have a clinical role in the future," the authors conclude. "Continued investigation of the JAK/STAT pathway and the design of novel inhibitors, like FLLL32, that are capable of targeting this pathway may herald new therapeutic approaches that enhance or obviate the need for currently used chemotherapeutic agents."
Panaxea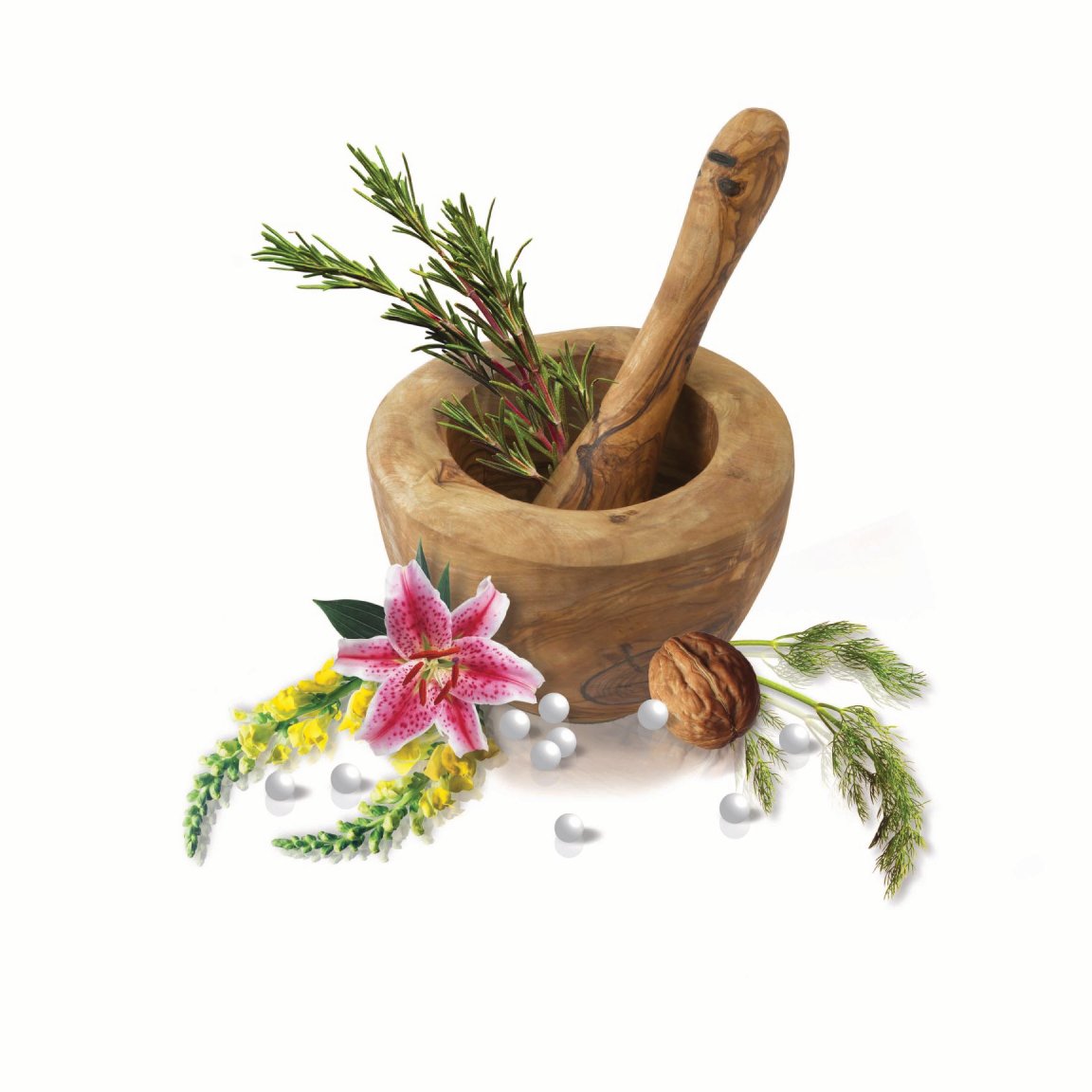 Curcumin, commonly known as Turmeric is a very powerful antioxidant, anti-cancer herb/condiment.Turmeric is used in Indian and Thai cooking. Turmeric is the herb that gives the yellow colour to curries.
Enjoy your food as medicine, including turmeric as often as possible.
/