Shopping Cart
Your Cart is Empty
There was an error with PayPal
Click here to try again
Thank you for your business!
You should be receiving an order confirmation from Paypal shortly.
Exit Shopping Cart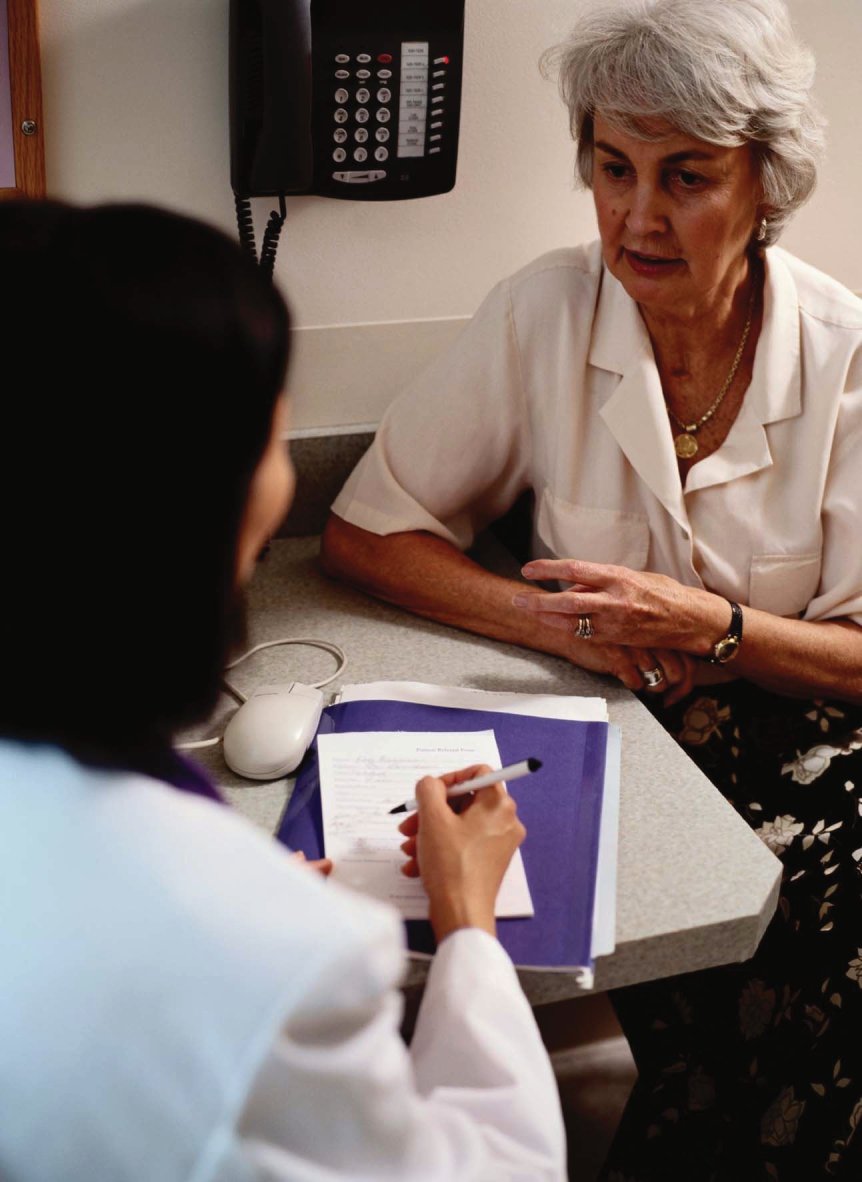 Are Cholesterol-Lowering Drug Regimens Causing Depression?
Low cholesterol is a risk factor for depression, according to integrative psychiatrist James Greenblatt, MD, of Waltham, MA. Speaking at the recent iMosaic conference, Dr. Greenblatt said there are 11 studies showing strong correlations between low total cholesterol and increased depression and suicidality.

The brain is the most cholesterol-rich organ, and cholesterol is a building block for many important hormones. This doesn't mean that high cholesterol levels are healthy, but neither are levels that are too low. Dr. Greenblatt contends that America's statin-mania is a key contributor to the epidemic of depression.

He's seen patients in whom serious depression resolved simply by reducing statins and allowing cholesterol to rise up. "I sometimes go against cardiologists, but you're not helping anyone if you increase risk of suicide while trying to prevent a heart attack"
Panaxea
About cholesterol (blood fats) 
Blood fats include triglycerides, LDL cholesterol and HDL cholesterol. When levels of these fats are abnormal or disturbed patients are at risk of atherosclerosis, hypertension, coronary artery disease, stroke and a number of other disorders.
The most common types of blood fat disorders that patients can present with (either alone or in combination) are:
High LDL: low-density lipoproteins (LDL's) transport cholesterol and triglycerides away from cells and tissues that produce cholesterol (e.g., liver), towards cells and tissues which are taking up cholesterol and triglycerides (e.g., peripheral tissues, muscles, nerves, etc). When too much LDL cholesterol circulates in the blood, it can slowly build up on the inner walls of the arteries that feed the heart and brain. Together with other substances LDL can form plaques, thick, hard deposits that can clog those arteries. This is why cholesterol inside LDL lipoproteins is called bad cholesterol. The risk of having a heart attack or stroke rises directly as a person's LDL cholesterol level increases.
Low HDL: high-density lipoproteins (HDL's) carry cholesterol away from the arteries and back to the liver, where it's excreted via the hepatobiliary excretion route. HDL also removes excess cholesterol from plaques in arteries, thus slowing the progress of cardiovascular disease. This is why HDL cholesterol is known as the "good" cholesterol. Low HDL cholesterol levels increase the risk for cardiovascular disease.
High triglycerides: triglycerides are fats that contain a glycerol molecule attached to three fatty acids. These fats come from foods and are also made endogenously by the liver. The fat stored in the body is predominantly made from triglycerides. LDL carries triglycerides from the liver into the peripheral tissues and deposits it there; HDL carries it from the peripheries back to the liver for excretion. For this reason, hypertriglyceridaemia is commonly associated with high LDL and low HDL levels. High blood triglyceride levels are associated with increased risk for cardiovascular disease.
Symptoms & Signs
High cholesterol levels may cause few, if any, symptoms. Diagnosis is usually made through blood tests. Severe symptoms may include:
Fat deposits that form growths that look like yellow plaques  in the tendons and skin.
Extremely high levels of triglycerides may cause enlargement of the liver and spleen, and pancreatitis, such as severe abdominal pain.
Can also cause symptoms of cardiovascular disease such as angina and hypertension.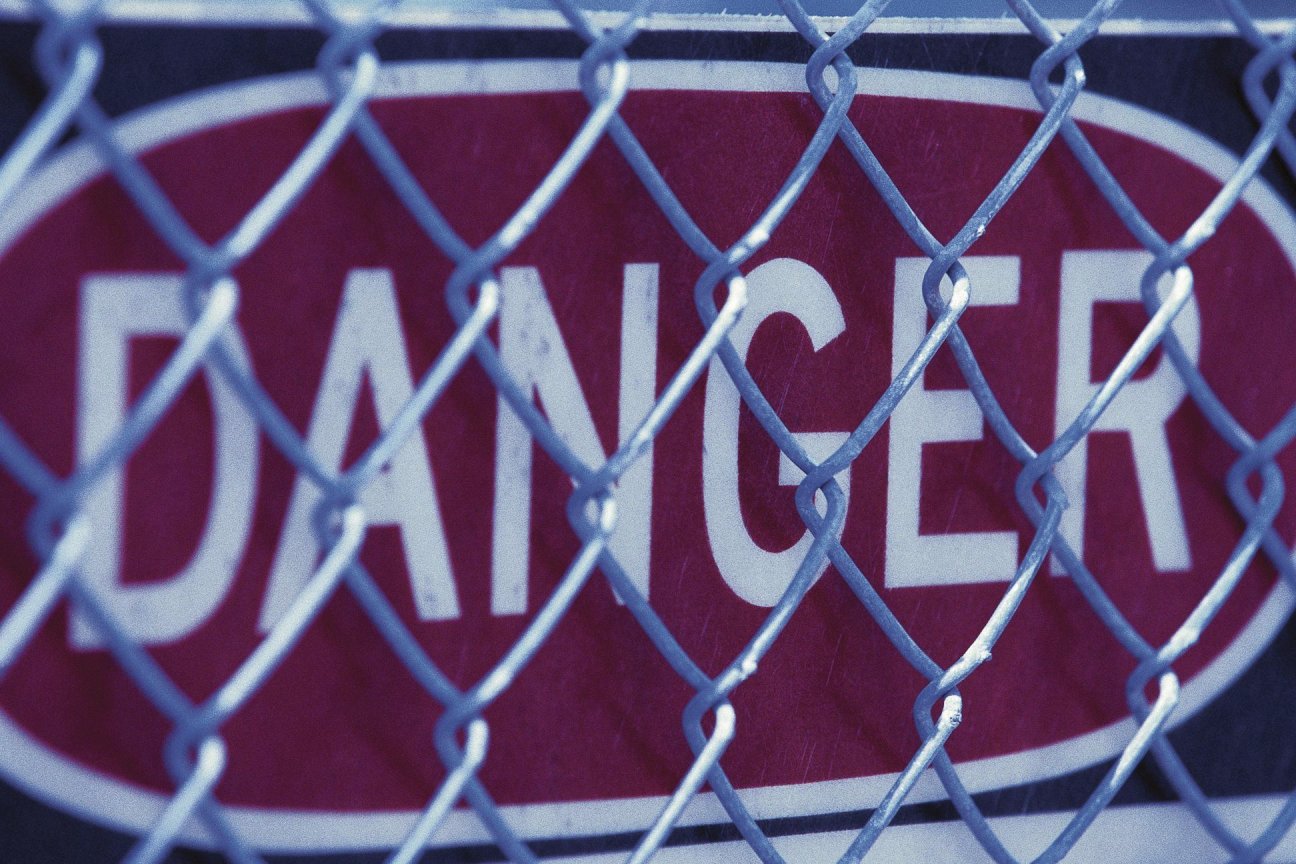 Aetiology / Risk Factors
Major causative factors and risk factors that can contribute to dyslipidaemia (blood fat disorders) include:
Obesity
Diet rich in cholesterol, saturated fat and trans-fatty acids
Excess calories in diet, particularly sugar and refined carbohydrates
Low fibre diet
Sedentary lifestyle
Stress
Smoking cigarettes
Hypothyroidism
Polycystic ovarian syndrome
Obstructive liver disease
Acute hepatitis
Acute and chronic alcohol abuse
Poorly controlled diabetes and/or insulin resistance
Overactive pituitary gland
Nephrotic syndrome and/or kidney failure
Porphyria
Systemic lupus erythematosus
Multiple myeloma
Lymphoma
Medications (e.g., oestrogens, oral contraceptives, corticosteroids, beta blockers, anabolic steroids and isotretinoin)
Diet and Lifestyle
Dietary and lifestyle guidelines that may assist in the management of dyslipidaemia include the following:
Weight reduction where appropriate is essential. A Ketogenic Diet is a safe fat loss program that burns fat quickly, helps to lower blood triglycerides and increase beneficial HDL levels.
Maintaining dietary fibre is an important part of dietary management of dyslipidaemia. Water soluble fibres, taken with adequate water, swell in the stomach to create a sensation of fullness which helps reduce appetite. They also help prevent cholesterol absorption from the gut and promote ease of elimination.
Diets should also include soy protein because it reduces total cholesterol when combined with a low-fat diet.
Dietary intake of foods high in antioxidants is important as an inverse association has been found between dietary antioxidants and risk of CVD – vitamin E appears to be of particular value.
Omega-3 fatty acids (particularly DHA) from cold-water fish may be beneficial for lowering elevated triglyceride levels.
Permanent change in the amounts of saturated fat and cholesterol consumed is also required.
The Mediterranean Diet has been found to be beneficial in managing dyslipidaemia. This is comprised of whole grains, fresh fruits and vegetables, fish, olive oil and garlic. This diet is high in monounsaturated fatty acids and has been shown to increase HDL cholesterol plasma levels and reduce susceptibility to LDL oxidation.
Lifestyle modifications that are beneficial include increased physical activity, stress reduction and smoking cessation (tobacco use lowers HDL cholesterol).
Helpful Programs
Integrated Detoxification
A comprehensive integrated detoxification program involving both gut repair and liver regeneration may assist in the management and prevention of dyslipidaemia by improving overall hepatic function, and reducing the inflammatory stimuli of toxicity, dysbiosis and poor diet.
Professional Weight Management Program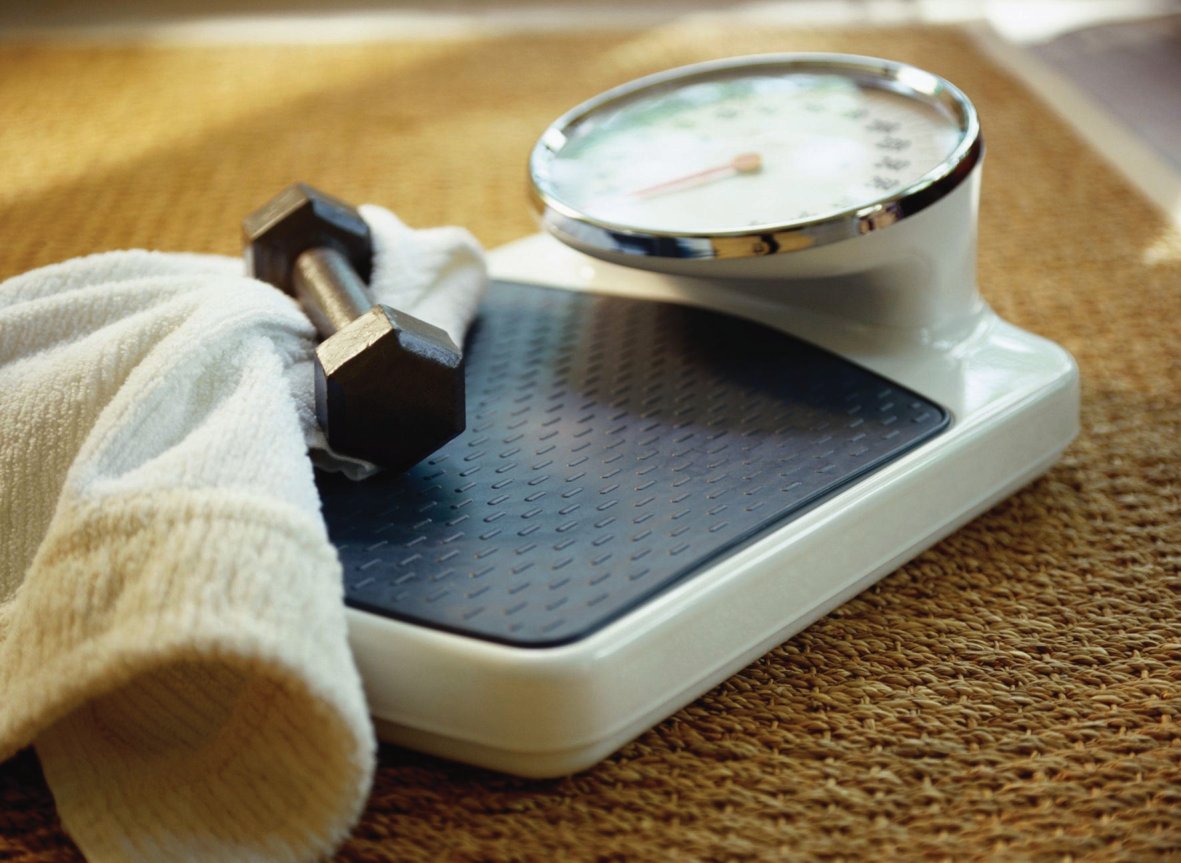 A carbohydrate-controlled, Ketogenic fat loss program is an essential approach for those with severe insulin resistance, who will usually also be overweight or obese.
Reducing dietary glycaemic load will reduce insulin release and help patients lose fat, particularly visceral adipose tissue, thus helping to minimise the risk of many chronic illnesses.
Wellness Lifestyle Program
This program is for those of relatively normal weight (i.e. fat percentage) and activity. This approach is designed to maintain a healthy body composition and insulin sensitivity by utilising an anti-inflammatory diet, stress management and regular exercise, all associated with optimum health and longevity.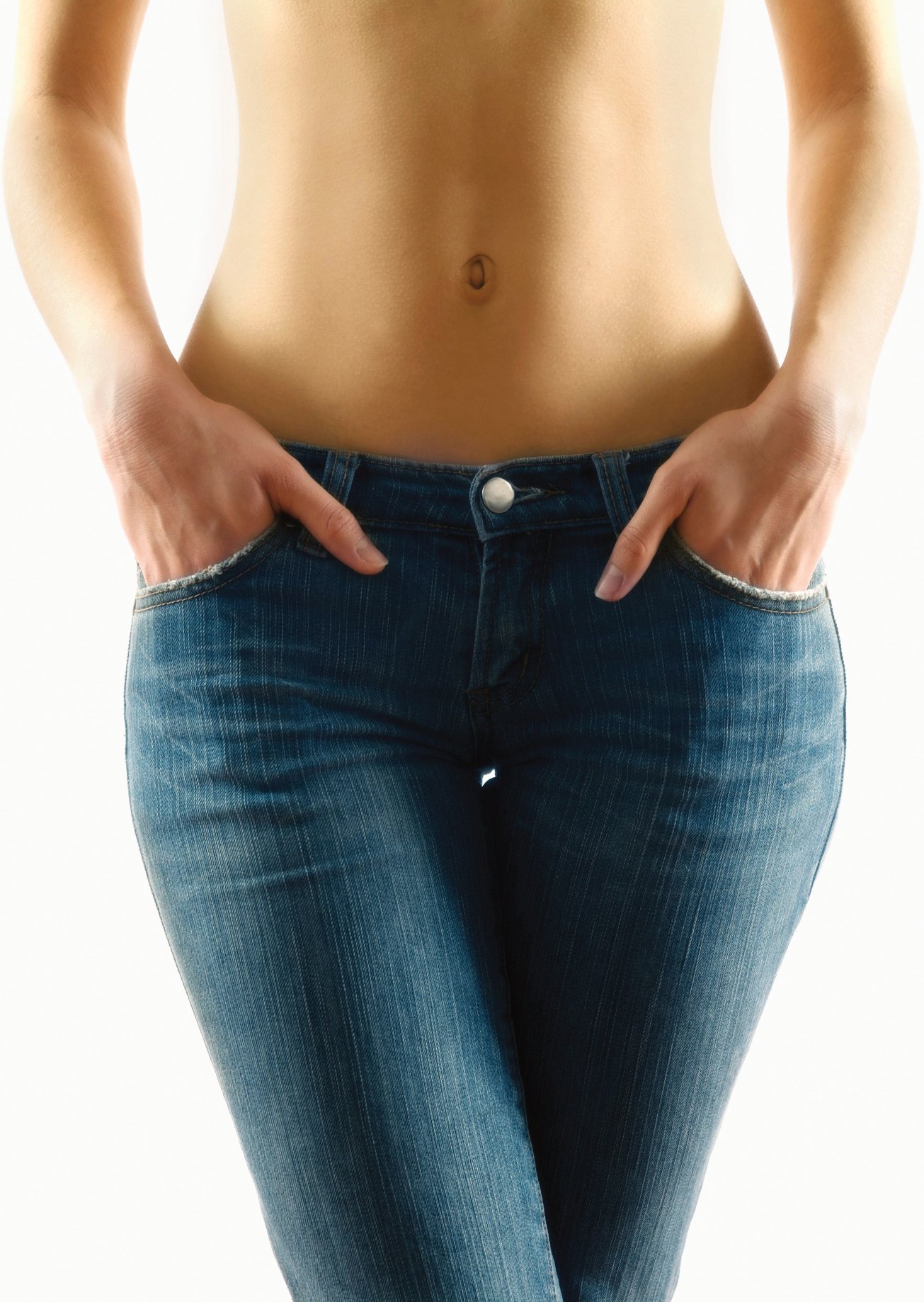 Blueberrin
May Inhibit Development of Fat Cells
The benefits of blueberry consumption have been demonstrated in several nutrition studies, more specifically the cardio-protective benefits derived from their high polyphenol content. Blueberries have shown potential to have a positive effect on everything from ageing to metabolic syndrome. Recently, a researcher from Texas Woman's University (TWU) in Denton, TX, examined whether blueberries could play a role in reducing one of the world's greatest health challenges: obesity.

Shiwani Moghe, MS, a graduate student at TWU, decided to evaluate whether blueberry polyphenols, Blueberrin play a role in adipocyte differentiation, the process in which a relatively
unspecialised cell acquires specialised features of an adipocyte, an animal connective tissue cell specialised for the synthesis and storage of fat. Plant polyphenols have been shown to fight adipogenesis, which is the development of fat cells, and induce lipolysis, which is the breakdown of lipids/fat. Moghe will present her research at the Experimental Biology 2011 meeting for the American Society for Nutrition on Sunday, April 10, at 12:45 pm.

"I wanted to see if using blueberry polyphenols could inhibit obesity at a molecular stage,"  said Moghe. The study was performed in tissue cultures taken from mice.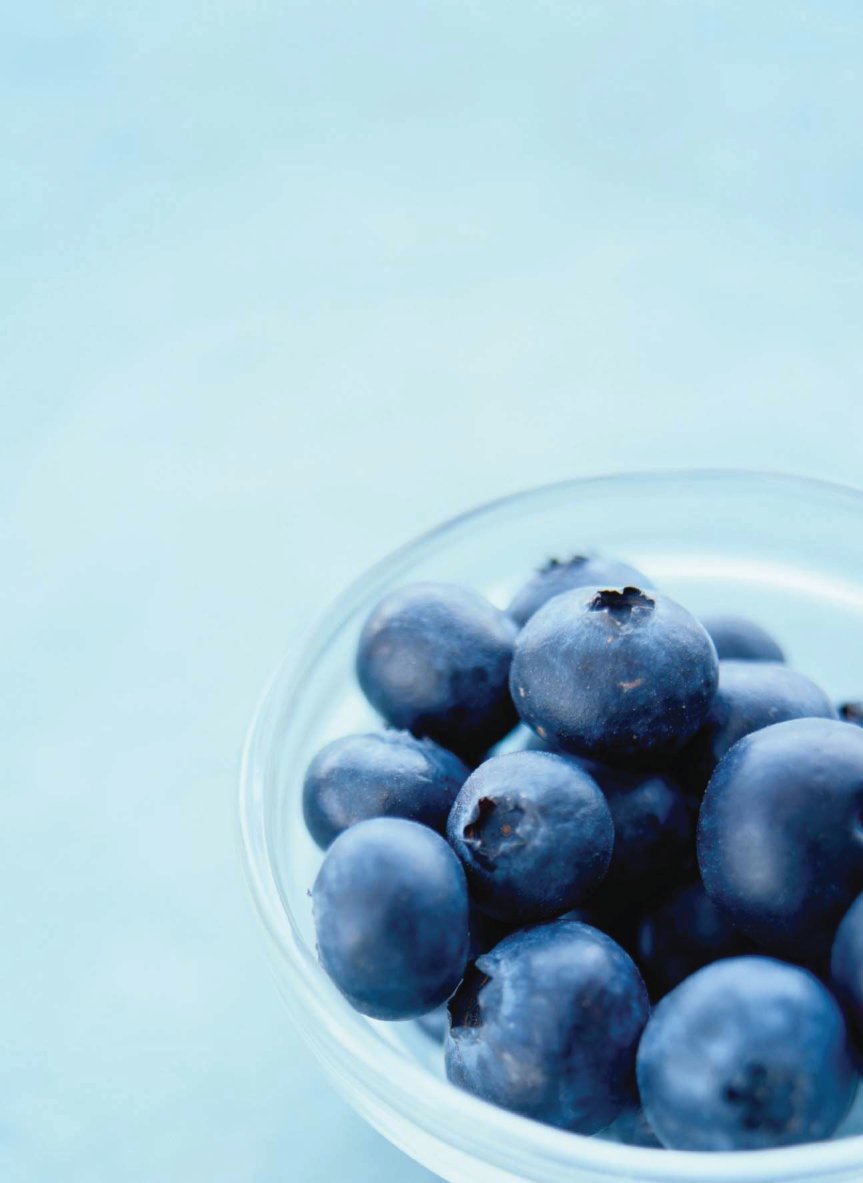 The polyphenols showed a dose-dependent suppression of adipocyte differentiation. The lipid content in the control group was significantly higher than the content of the tissue given three doses of blueberry polyphenols. The highest dose of blueberry polyphenols yielded a 73% decrease in lipids; the lowest dose showed a 27% decrease.
"We still need to test this dose in humans, to make sure there are no adverse effects, and to see if the doses are as effective. This is a burgeoning area of research. Determining the best dose for humans will be important," said Moghe. "The promise is there for blueberries to help reduce adipose tissue from forming in the body."
These preliminary results contribute more items to the laundry list of benefits related to blueberries, which have already been shown to mitigate health conditions like cardiovascular disease and metabolic syndrome.

Experimental Biology Conference 2011 Washington DC
Panaxea
Curcumin compound boosts
head and neck cancer therapy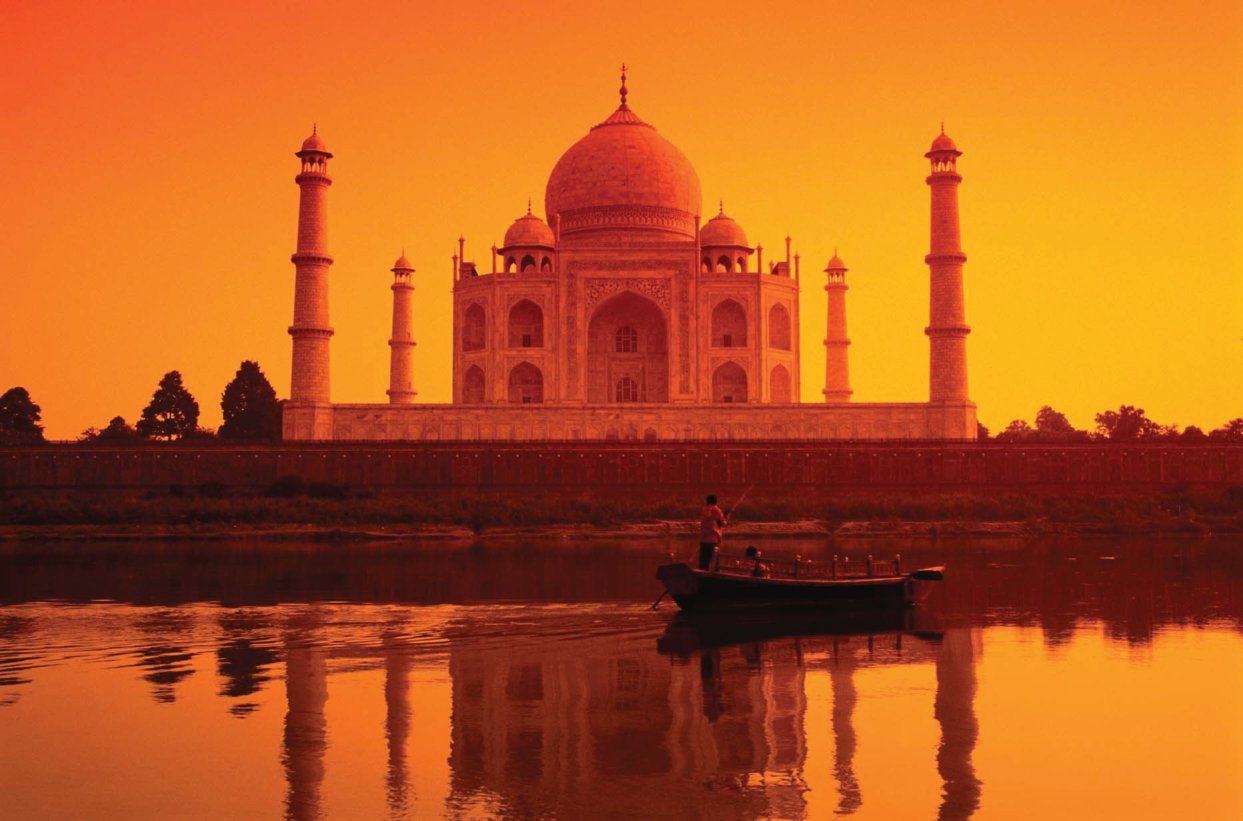 The May, 2011 issue of the American Medical Association journal
Archives of Otolaryngology -- Head and Neck Surgery
published the finding of researchers at the University of Michigan Comprehensive Cancer Center of a benefit for a derivative of curcumin, which occurs in the spice turmeric, in the treatment of head and
neck cancer with cisplatin, a platinum-based chemotherapeutic drug. The development of chemotherapy-resistant tumor cells is a major cause of treatment failure in head and neck cancer, resulting in relapse or metastasis.

University of Michigan professor of otolaryngology and pharmacology Thomas Carey, PhD and his associates evaluated the effects of varying doses of cisplatin or cisplatin combined with the curcumin-derived compound FLLL32 on cisplatin-sensitive and cisplatin-resistant cultured head and neck cancer cell lines. FLLL32 added to a low dose of cisplatin was found to be as effective at inducing programmed cell death in cisplatin-resistant cells as four times as much cisplatin alone. The team found that FLLL32 reduced activation of the protein known as signal transducer and activator of transcription 3 (STAT3), which is elevated in approximately 82 percent head and neck cancers and has been associated with cisplatin resistance.

"Typically, when cells become resistant to cisplatin, we have to give increasingly higher doses," explained Dr Carey, who is the codirector of the Head and Neck Oncology Program at the U-M Comprehensive Cancer Center. "But this drug is so toxic that patients who survive treatment often experience long-term side effects from the treatment."

"This work opens the possibility of using lower, less toxic doses of cisplatin to achieve an equivalent or enhanced tumor kill," he remarked.

"The absence of dose-limiting toxic effects seen with curcumin, the compound on which FLLL32 is based, suggests that STAT3 inhibitors may have a clinical role in the future," the authors conclude. "Continued investigation of the JAK/STAT pathway and the design of novel inhibitors, like FLLL32, that are capable of targeting this pathway may herald new therapeutic approaches that enhance or obviate the need for currently used chemotherapeutic agents."
Panaxea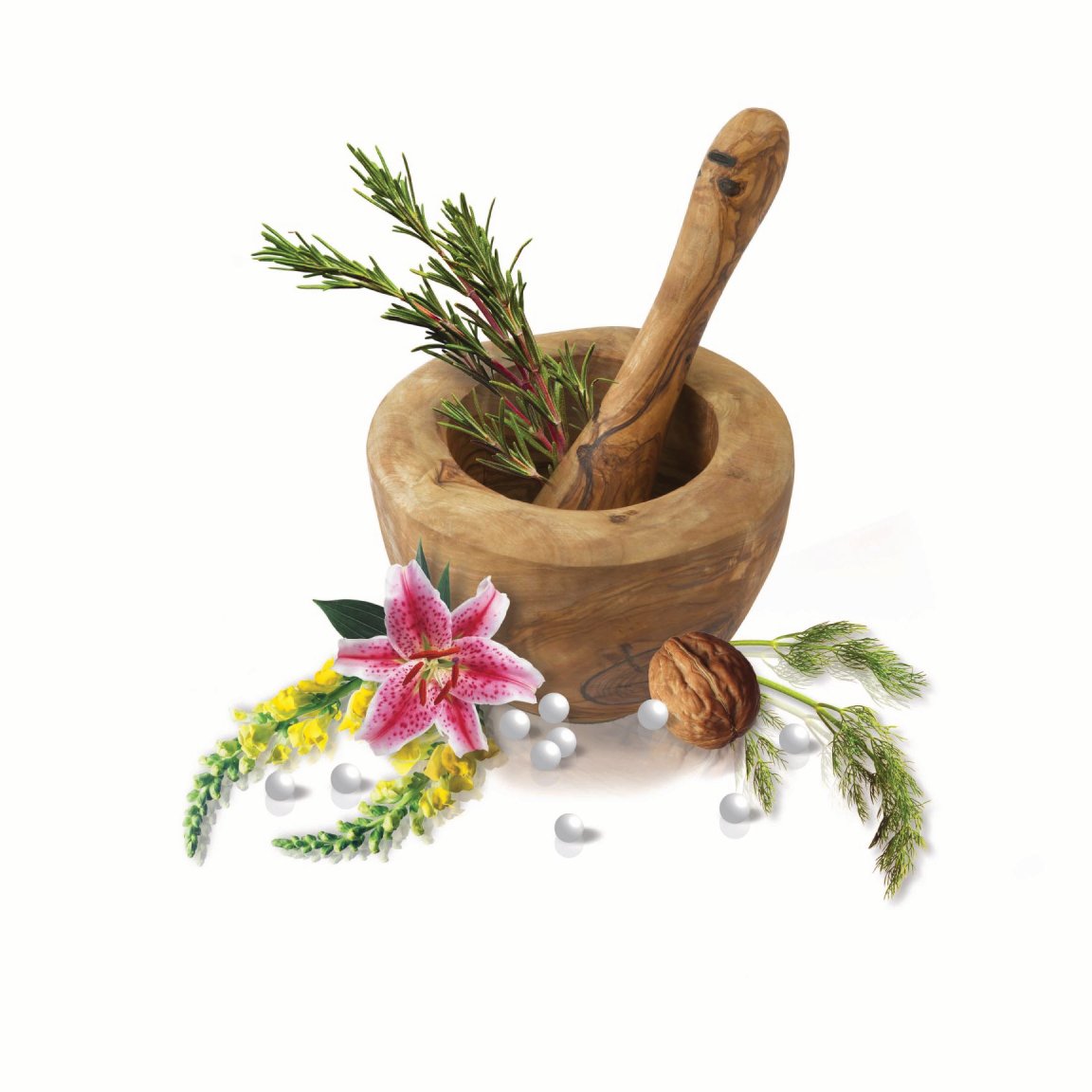 Curcumin, commonly known as Turmeric is a very powerful antioxidant, anti-cancer herb/condiment.Turmeric is used in Indian and Thai cooking. Turmeric is the herb that gives the yellow colour to curries.
Enjoy your food as medicine, including turmeric as often as possible.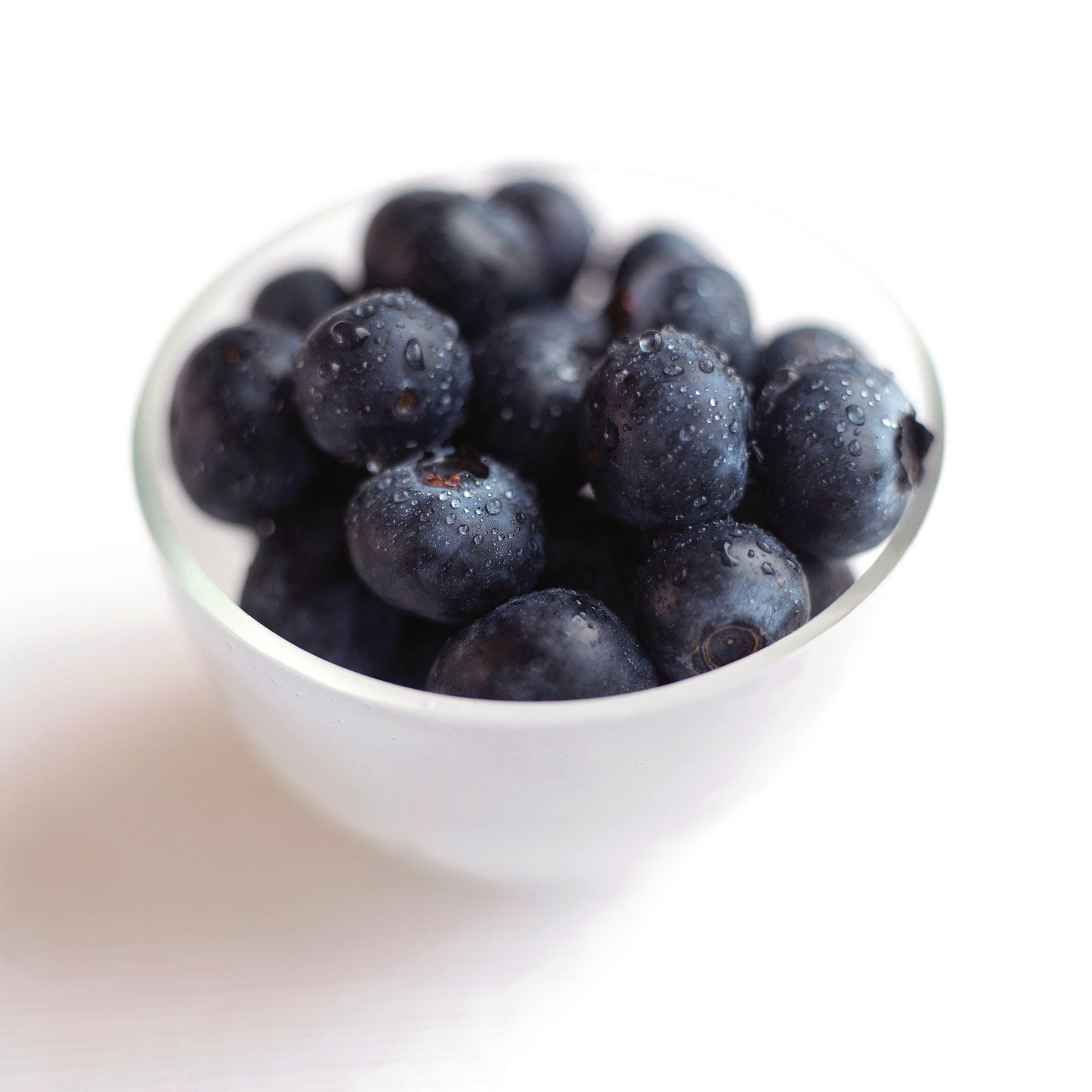 Blueberries May Reverse
Age-Related Mental Decline
A new study with lab rats suggests that supplementing with blueberries for one month may slow and even reverse the decline in mental function associated with age.
Cognitive performance declines naturally with age, but new results published in Nutrition indicate that for elderly rats, one month's supplementation with blueberries was associated with an improvement in the memory scores, as measured in a maze.
In addition, data showed that two months of consuming the blueberry-enriched diet was associated with a prolongation of the benefits after the diet was stopped, and the performance of the aging rats was similar to that of younger rats.
"Therefore, one-, two- and four-month diets substantially reversed the age-related object memory impairment found in 19-month-old rats," wrote researchers from the University of Houston and Tufts University U.S. Department of Agriculture Human Nutrition Research Center on Aging. "This illustrates a surprisingly prompt and powerful effect of an antioxidant dietary intervention," they added.
Blueberry consumption has previously been linked to reduced risk of Alzheimer's, and the beneficial effects of the blueberries are thought to be associated with their flavonoid content––in particular anthocyanins and flavanols. The exact way in which flavonoids affect the brain is unknown, but they have previously been shown to cross the blood brain barrier after dietary intake. It is believed that they may exert their effects on learning and memory by enhancing existing neuronal connections, improving cellular communications and stimulating neuronal regeneration.
Earlier this year, researchers from the University of Cincinnati Academic Health Center reported that 12 weeks of consuming a daily drink of about 500 ml of blueberry juice was associated with improved learning and word list recall (Journal of Agricultural and Food Chemistry 58:3996-4000, 2010). The study was said to be the first human trial to assess the potential benefits of blueberries on brain function in older adults with increased risk for dementia and Alzheimer's.
The new study, led by Houston's David Malin, PhD, examined the effects of one or two months of consuming a blueberry-enriched diet in aging Fischer-344 rats.
Results showed that animals receiving the blueberry diet performed better than animals not receiving a berry-enriched diet and that two months of supplementation resulted in a maintenance of the improved performance after the supplementation period ended. No such effects were observed in the one-month group, said the researchers.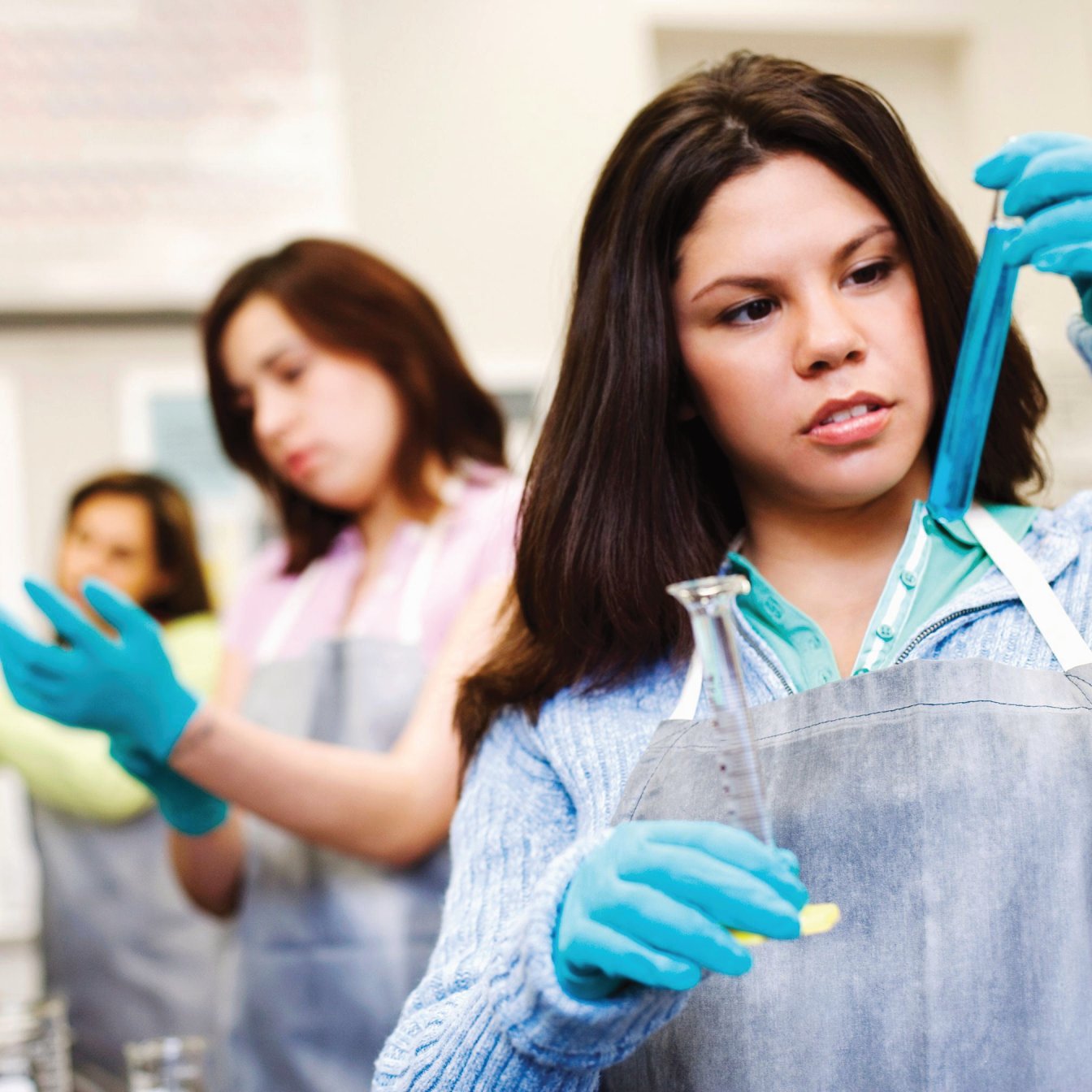 The researchers noted, "One possible explanation [for this observation] is a 'threshold hypothesis.' This hypothesis assumes there is a threshold concentration of antioxidants, particularly longer-lasting fat-soluble antioxidants, needed to maintain alleviation of memory impairment.
"The two-month diet might have produced a larger surplus of antioxidant nutrients over the threshold, whereas the one-month diet might have produced only a scant surplus above the threshold. Then, as the antioxidant nutrients are metabolized, the one-month diet might soon lose its ability to prevent memory impairment, whereas this loss of effectiveness might hypothetically take much longer after the two-month diet," they added.
Furthermore, rats on the blueberry diet increased their memory scores, while the control animals displayed a decline in memory scores.
"The present study is encouraging in terms of potential human application," wrote Dr. Malin and his co-workers. "First, the present results suggest that even a relatively brief blueberry diet might produce measurable benefits. Second, the benefits of several months of diet might be maintained for a considerable period after the diet is interrupted. Third, blueberry supplementation might possibly reverse some degree of memory impairment that has already developed.
"This raises the possibility that this sort of nutritional intervention might still be beneficial even after certain memory deficiencies have become evident," they added.
Nutrition; Published online ahead of print. May 2011
Panaxea
)Drug holiday advised for bisphosphonates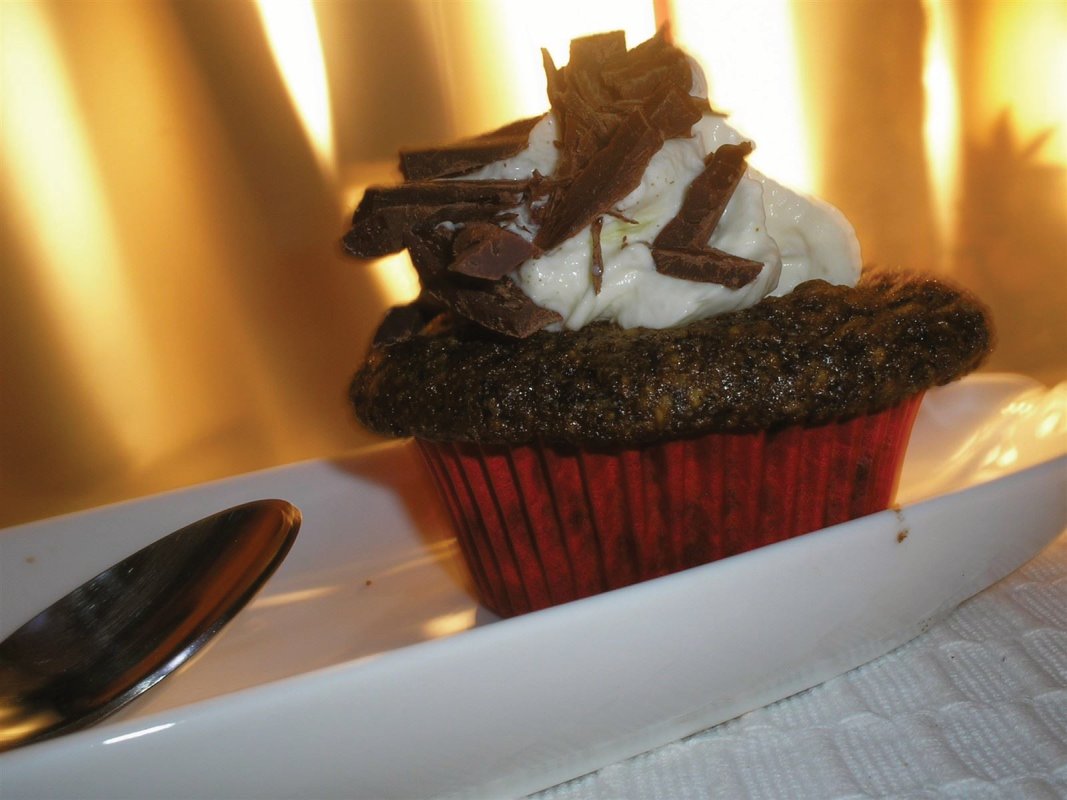 Good nutrition applies to the health of your bones.
Do you know what you need to do to safeguard your health?
Have a personal, unique and holistic prescription that will help you get the most out of your life: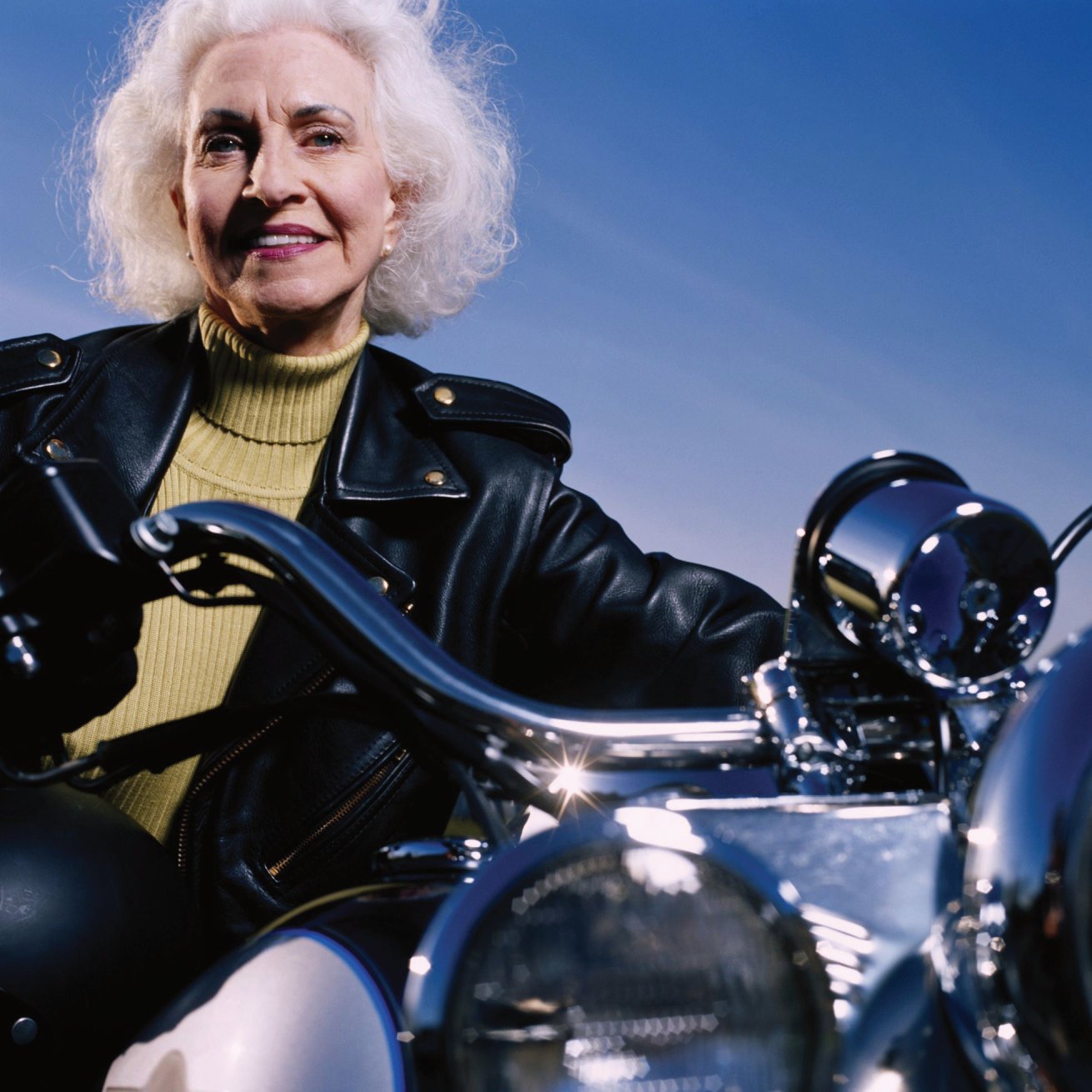 When menopause is a disease
Menopause has never been a disease that needed to be treated until our 'modern' age. Additionally, primitive cultures of the world don't even have a word to describe 'menopause'. They view a woman that is not menstruating any more as a more powerful being, that possesses wisdom and knowledge, someone to be respected and revered.  
The medical establishment, generally speaking, considers a menopausal woman as a patient deficient in this or that drug. But, the drug will make you deficient in another drug, and the multiple uses of drugs create other states that are unknown and not even studied yet. Most drugs are subjected to scientific studies before being used in the general public singly and by and large in healthy people. There is no study of multiple drugs being used on sick or fragile people. The synergistic effect of multiple drugs is unknown.
Our culture promotes the devaluation of our older people, instead of cherishing their wisdom they are seeing as mindless, useless burdens that need to be medicated and kept out of sight.
It is true, often menopausal women present themselves with multiple issues that reflects a weak organism, frail nerves, unsettled emotions, pains and complaints.
Why are menopausal women feeling sick?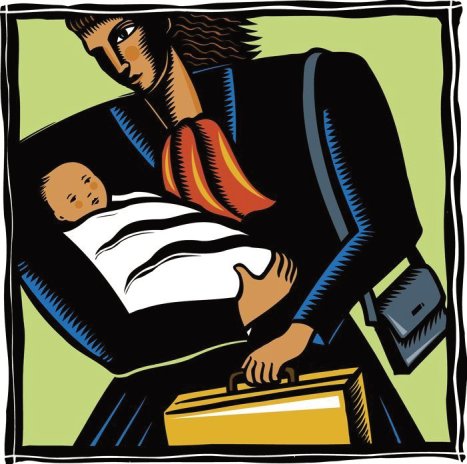 During the reproductive years a woman's busy stressful life takes a big toll on the function of the adrenal glands. The adrenal glands are the ones that secrete hormones that make her get up fast in the middle of the night to look after a crying infant. Those hormones also are very active during the long days of a working mother attending to a full time job (often not paid well), demanding children/teenagers, a husband that has little time to participate in family life, a household…the shopping…the cooking…the washing…and…while doing all that she must look pretty, gentle, happy and attractive…When menopause comes the adrenal glands are exhausted. When the ovaries stop functioning the adrenal glands should be taking over the job of the ovaries, but they are fatigued. Therefore she is less capable of feeling strong and healthy; she has given up all her 'juices' in the process of bringing up a family.
Can you see the need for support for working mothers? Is it reasonable what we expect of our young women?
Lifestyle intervention is the most efficient way of promoting health during menopause. Exercises, good food, sun, laughter, purpose in our lives are the best promoters of health. Weight bearing exercise promotes bone health and muscular health. A busy purposeful mind with the ability to relax and be peaceful, promotes optimism and health. Menopause is not a disease, is a passage of woman into wisdom, freedom from the reproductive responsibilities and even more enjoyment out of life.
Why are many menopausal women feeling unhealthy, nervous, and fragile? I think the extended family is the natural environment for the bringing up of a family; unfortunately an extended family is not the norm in our society. Migration between cities and continents in search of material benefits has made the typical family structure fractured.
If you are a young woman, please make time in your life for relaxation, nourish yourself well, and make sure you laugh regularly. Many of my patients have commented that they feel guilty if they relax or have a little time off from their multiple responsibilities. Spending some 'me' time can make you a better mother, spouse, worker, a better manager of your multiple complex business that you run every day.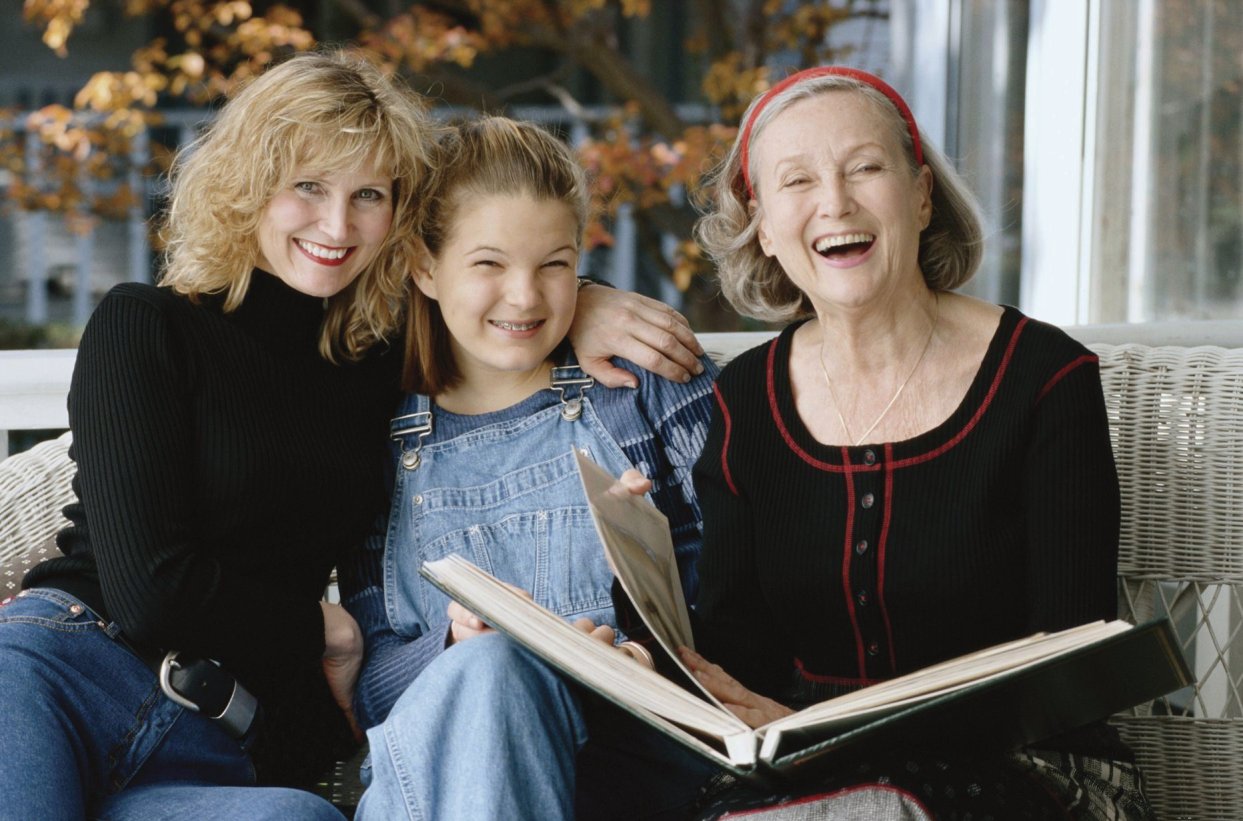 Further more, you will be investing in your future health (mental and physical) and thus becoming a more productive grandmother, a stronger pilar of our society, more able to support the young women that your daughters and granddaughters will be.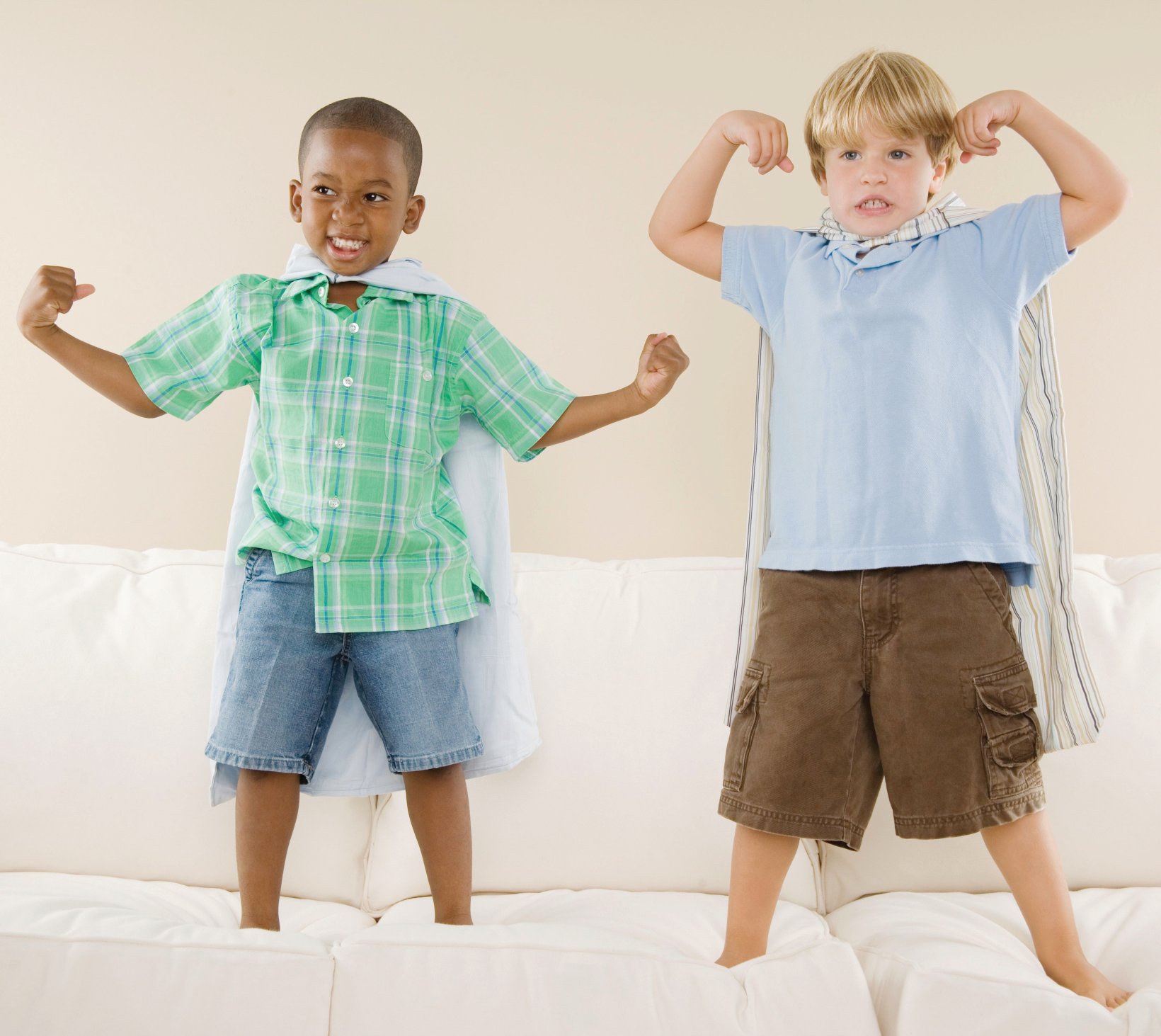 Elimination diet for ADHD
The study by Lidy Pelsser and colleagues (Feb 5, p 494) attempted to determine whether a restricted elimination diet is an effective treatment for attention-deficit hyperactivity disorder (ADHD). Although the design had some methodological strengths, a chain is only as strong as its weakest link.
Unfortunately, the study's design was severely flawed since none of the outcome assessments was blind to treatment status. The investigators should have included at least one objective, independent assessment of attention, impulsivity, or activity level.
Although it is reasonable for families of young hyperactive children to consider elimination diets, this study raises as many questions as it answers with respect to this treatment approach.
Original Text
The Naturopathic Approach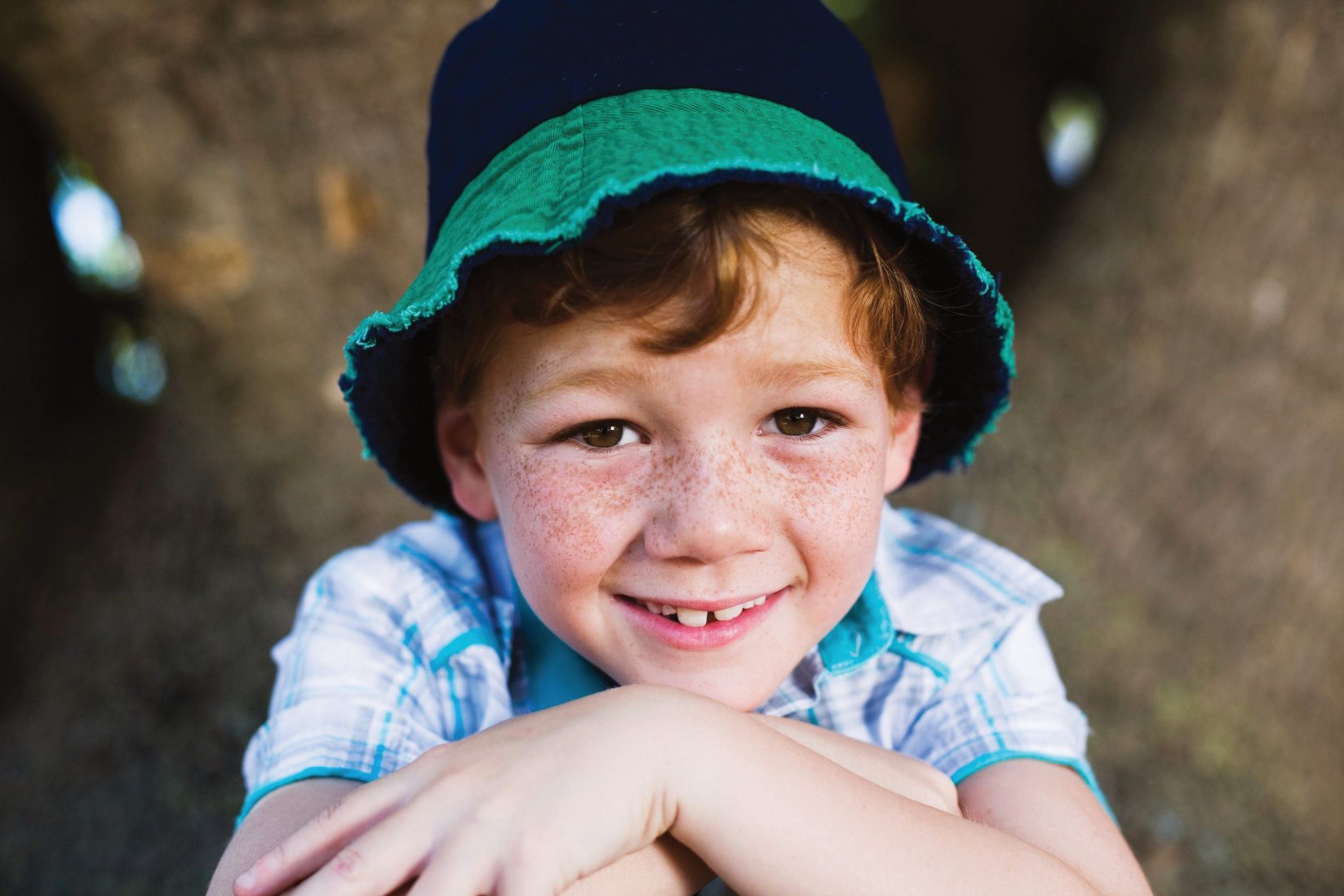 Give your baby a chance to grow to become the best that s/he can be. Natural medicines can assist to balance and harmonise the body/mind without the nasty side effects and dependency of conventional medical drugs that may lead to long term depression.
If you and your Dr decide that you need to put your child on medical drugs, ensure you are encouraging the normal healthy development of body and brain with proper nutrition and a supportive lifestyle, in time you might need less of the drug or totally eliminate it.
Please read below more information on Naturopathy and ADHD.
Make an appointment today (
[email protected]
) and start to build better health for your most precious little people.
Definition
The term "attention deficit" is misleading. In general, the current predominating theories suggest that persons with ADHD actually have difficulty regulating their attention; inhibiting their attention to non-relevant stimuli, and/or focussing too intensely on specific stimuli to the exclusion of what is relevant. In one sense, rather than too little attention, many persons with ADHD pay too much attention to too many things, leading them to have little focus.
The major neurologic functions disturbed by the neurotransmitter imbalance of ADHD fall into the category of executive function. The 6 major tasks of executive function that are most commonly distorted with ADHD are (1) shifting from one mindset or strategy to another (i.e., flexibility), (2) organization (e.g., anticipating both needs and problems), (3) planning (e.g., goal setting), (4) working memory (i.e., receiving, storing, then retrieving information within short-term memory), (5) separating affect from cognition (i.e., detaching one's emotions from one's reason), and (6) inhibiting and regulating verbal and motoric action (e.g., jumping to conclusions too quickly, difficulty waiting in line in an appropriate fashion).
Causes and Risk Factors
Like most complex neurobehavioral syndromes, the cause of ADHD is unknown (Daruna et al. 2000). Genetic factors as well as other factors affecting brain development during prenatal and postnatal life are most likely involved (Daruna et al. 2000). The use of functional neuro-imaging has led to identification of a number of consistent features in the brains of ADHD children. These features include decreased arousal and glucose metabolism and increased theta (4 to 8 Hz) activity in both the frontal and subcortical regions (Thompson and Thompson 1998). Results of animal studies and the therapeutic success of psycho-stimulant medication suggest that the aetio-pathology (cause of disease) of ADHD may involve hypofunctional (poor function) dopamine pathways and other neurotransmitter imbalances (Kidd 2000).
Heredity: children with ADHD usually have at least one first-degree relative who also has ADHD and one-third of all fathers who had ADHD in their youth have children with ADHD (National Institute of Mental Health 2001).
Gender: ADHD is more prevalent in boys; the male-to-female ratio is 4:1 in epidemiologic surveys and 9:1 in clinic samples (Daruna et al. 2000).
Prenatal and early postnatal health: maternal drug, alcohol, and cigarette use (National Institute of Mental Health 2001); in-utero exposure to toxins, including lead, dioxins and polychlorinated biphenyls (PCBs); nutrient deficiencies and imbalances.
Abnormal thyroid responsiveness (possibly caused by exposure to pollutants during perinatal period) (Kidd 2000).
Learning disabilities, communication disorders (Kidd 2000), and tic disorders such as Tourette's syndrome (American Psychiatric Association 1994).
Nutritional factors: allergies or intolerances to food, food colouring, or additives (Kidd 2000).
Environmental exposures: chronic exposure to lead and other toxic metals have been linked to a variety of neurobehavioral sequelae in children (Kidd 2000).
Extreme or pervasive psychosocial stressors (such as marital discord or parental psychopathology); in isolation probably not a major cause of ADHD, but may contribute in combination with other risks (Wolraich and Baumgaertel 1997).
Symptoms & Signs – Inattentive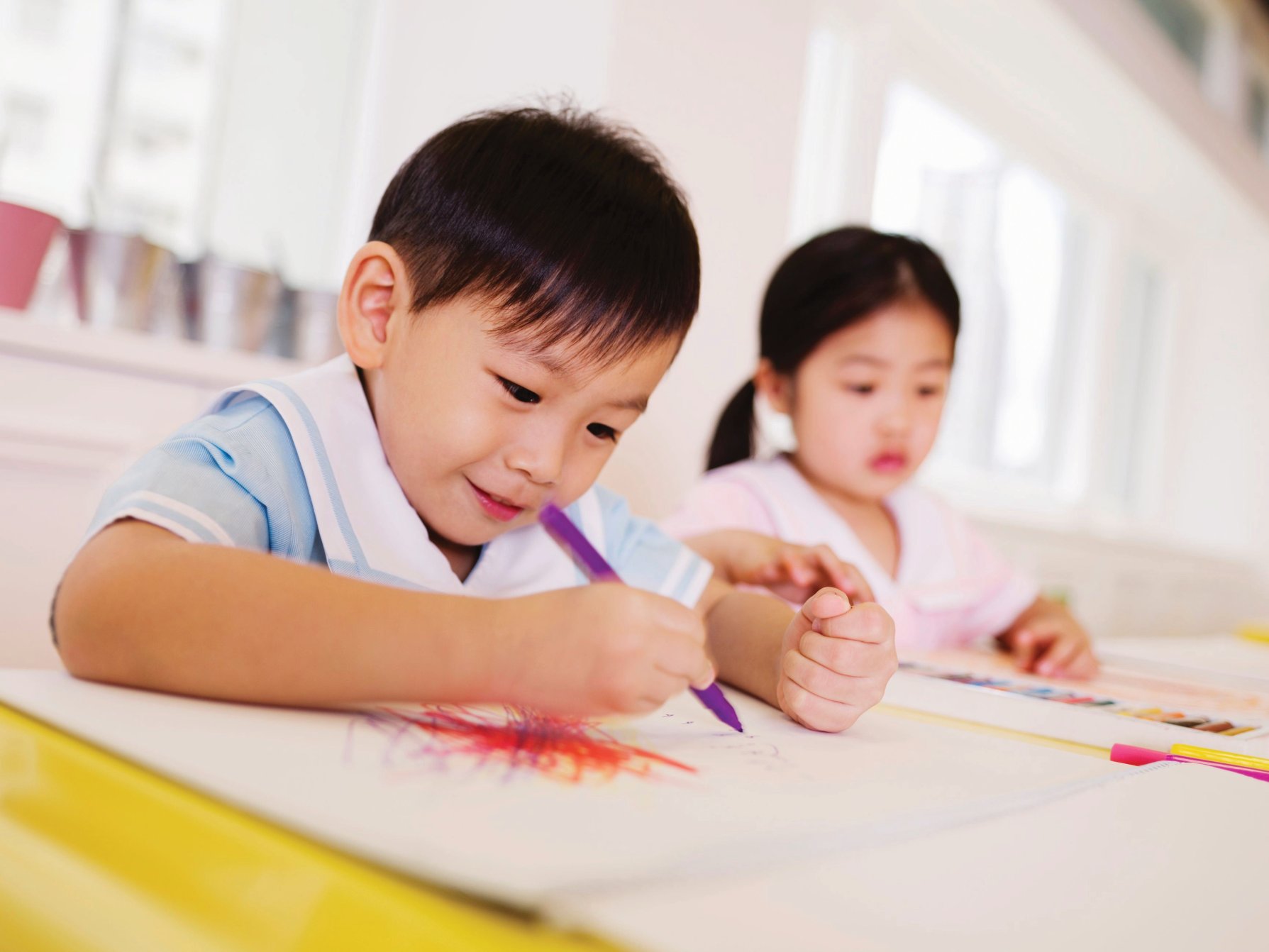 Fails to give close attention to details or makes careless mistakes
Has difficulty sustaining attention in tasks or play activities
Does not seem to listen when spoken to directly
Does not follow through on instructions and fails to finish schoolwork, chores, or duties in the workplace
Has difficulty organizing tasks and activities
Avoids, dislikes, or is reluctant to engage in tasks that require sustained mental effort
Loses things necessary for tasks or activities
Is easily distracted by extraneous stimuli
Is forgetful in daily activities
Symptoms & Signs - Hyperactive
Fidgets with hands or feet, or squirms in seat
Leaves seat in situations where remaining seated is expected
Runs or climbs excessively in inappropriate situations (in adolescents or adults, may be limited to subjective feelings of restlessness)
Has difficulty playing or engaging in leisure activities quietly
Acts as if "driven by a motor"
Talks excessively
Blurts out answers before questions are completed
Has difficulty awaiting turn
Interrupts or intrudes on others
Pathology Tests
Hair metal analysis
Useful for screening for metal toxicity, which may be a triggering factor
Indican Testing
Diet and Lifestyle
Behavioural modification programs are recommended, to assist sufferers and parents establish suitable routines and systems for managing undesirable behaviour.
Patients do best in school and work environments which offer a highly structured approach.
Ensure that punishment is not overly harsh, and that praise is given for acceptable behaviours.
Ensure adequate sleep and physical exercise.
Diet
Patients should avoid coffee, cola and other caffeinated drinks (if taking stimulants).
Diet should be low in sugar and carbohydrates, as hypoglycaemia may trigger symptoms.
Each meal should have protein to provide adequate amino acids for healthy neurotransmitter production.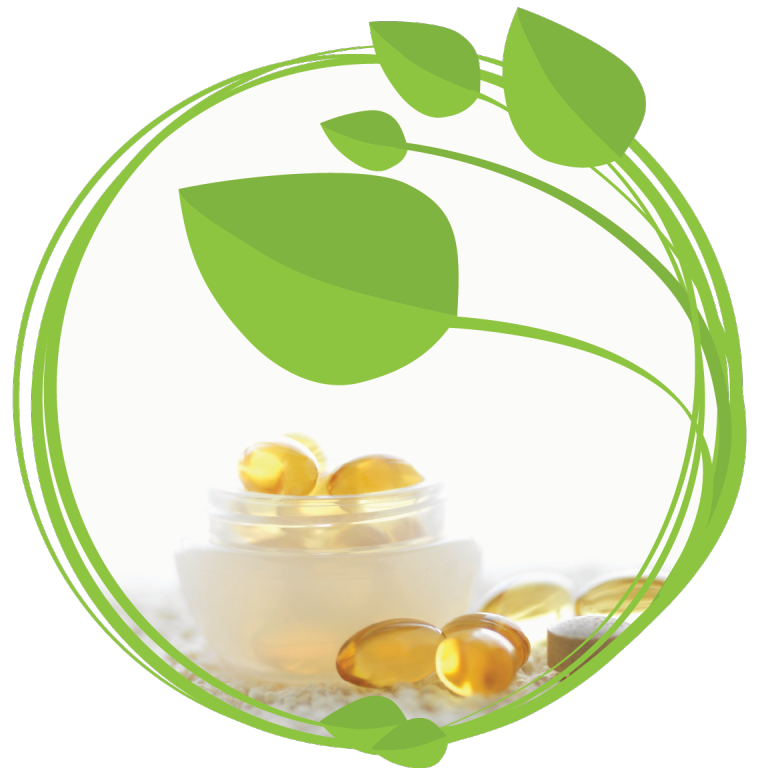 Nervous Tissue Support
Enhances concentration, mental alertness and cognitive function, Improves short and long term memory.
The ideal combination of herbal therapy, nutrition and lifestyle/behavioural changes can make the difference between dependency on drugs, weakness of body and character and a strong healthy person.
Price rises hitting diet of Manningham's poor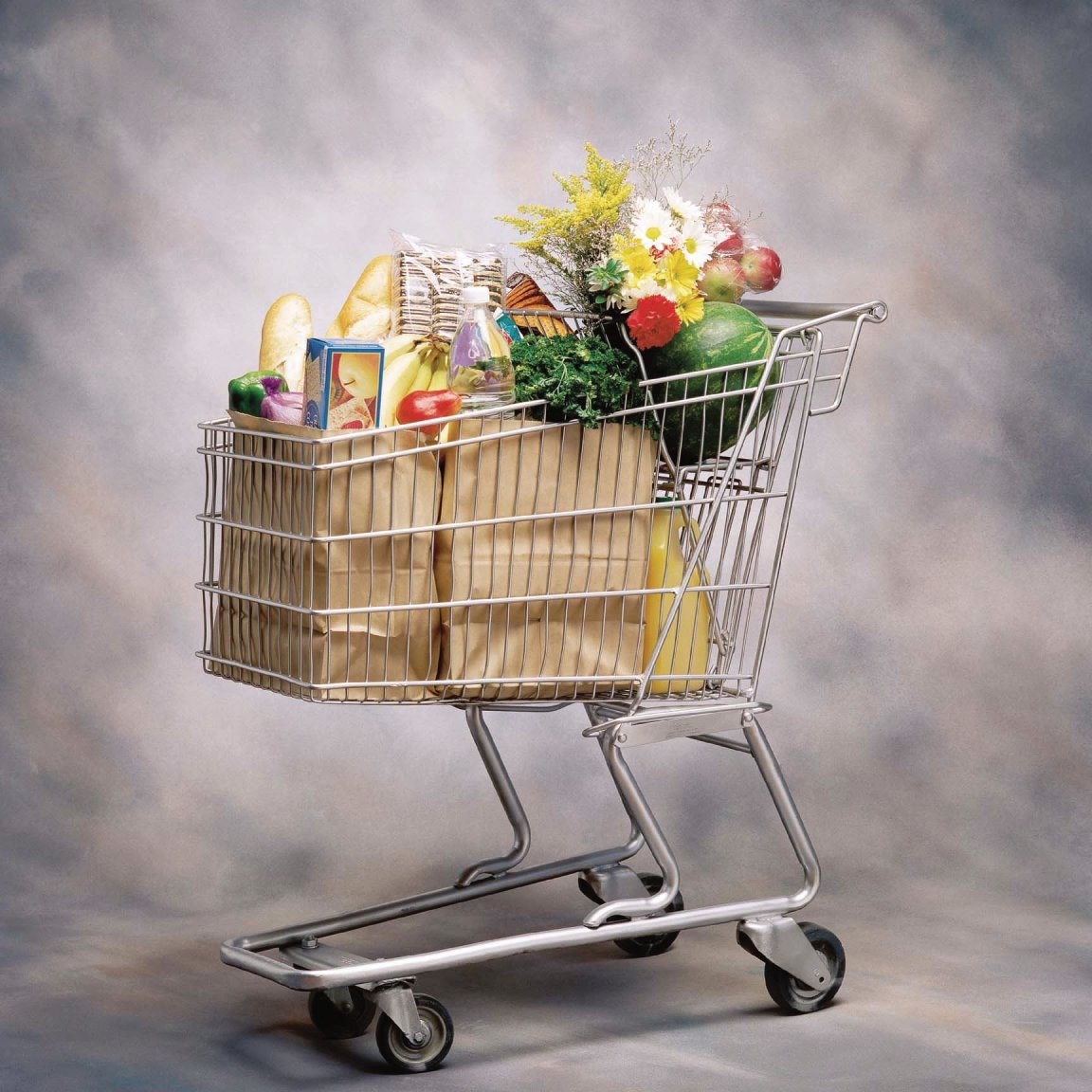 RISING produce prices are affecting the diet and health of Manningham's low-income earners, local GPs and welfare workers say.
Manningham General Practice's Dr Amitabh Ilango said he had already seen subtle signs of poor diets among patients in response to rising fruit and vegetable prices.
Dr Ilango said there was "no doubt" cases of malnutrition would increase if prices continued to rise. The Templestowe GP said in an effort to record the effect of tight budgets on his patients' health, he had started asking them whether they were making healthy food cutbacks.
He said elderly people and children were most at risk.
"With commodity prices going up, there is no doubt that some patients are choosing what they should eat based upon the cost rather than health benefits," Dr Ilango said.
"If the elderly and young children in their growing years are going to be deprived of adequate amounts of fruit and fibre, that will definitely impact upon their health."
Market and industry research company IIBISWorld has predicted the recent floods and cyclones would have a significant impact on Australia's agricultural sector this year.
With flood-affected Queensland and Victoria supplying 54 per cent of the nation's fruit and vegetables, big wholesale prices rises were expected.
However, the extent of the price rises at the checkout will depend on supermarkets' willingness to absorb the costs and accept blemished produce.
Manningham Community Health dietitian Carrie Wong said neglecting fresh food made people more susceptible to infections and made it harder to recover when sick.
Ms Wong said some of the community health service's clients had turned to fast food as prices at the supermarket went up.
"They think fast food is actually cheaper," Ms Wong said.
Feb 11 Shaun Turton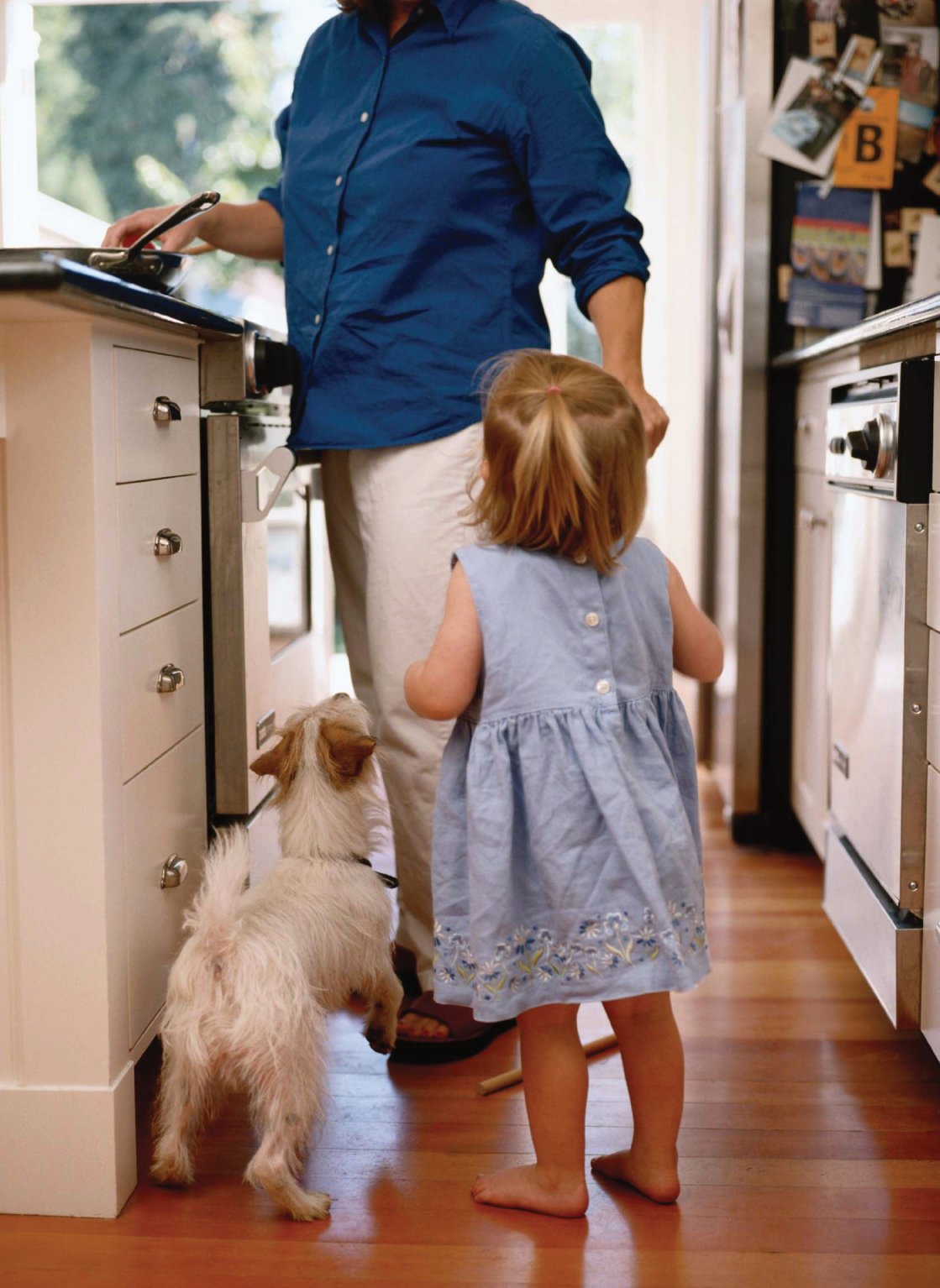 Some strategies to eat well and save money:
Buy with a friend in bulk.
Be willing to plan your meals and cook.
Be aware that you can get good quality protein from pulses or legumes. To get complete protein from pulses/legumes combine them with rice. Try brown rice to increase the nutrient density of your meal.
Tofu can be a cheap source of protein.
Vegetables prepared lovingly can be comforting, nutritious and filling.
Cheap take away foods can be filling but are high in calories and bad fats and only provide food for one meal.
Our crisis of obesity has been described as a kind of famine.
We consume 'cheap' convenience food that doesn't provide nutrients, and our body thinks that we are starved, and asks for more food.
The result is that we are getting obese but our bodies are depleted of nutrients.
Consider rich in nutrients food, get the most for your money: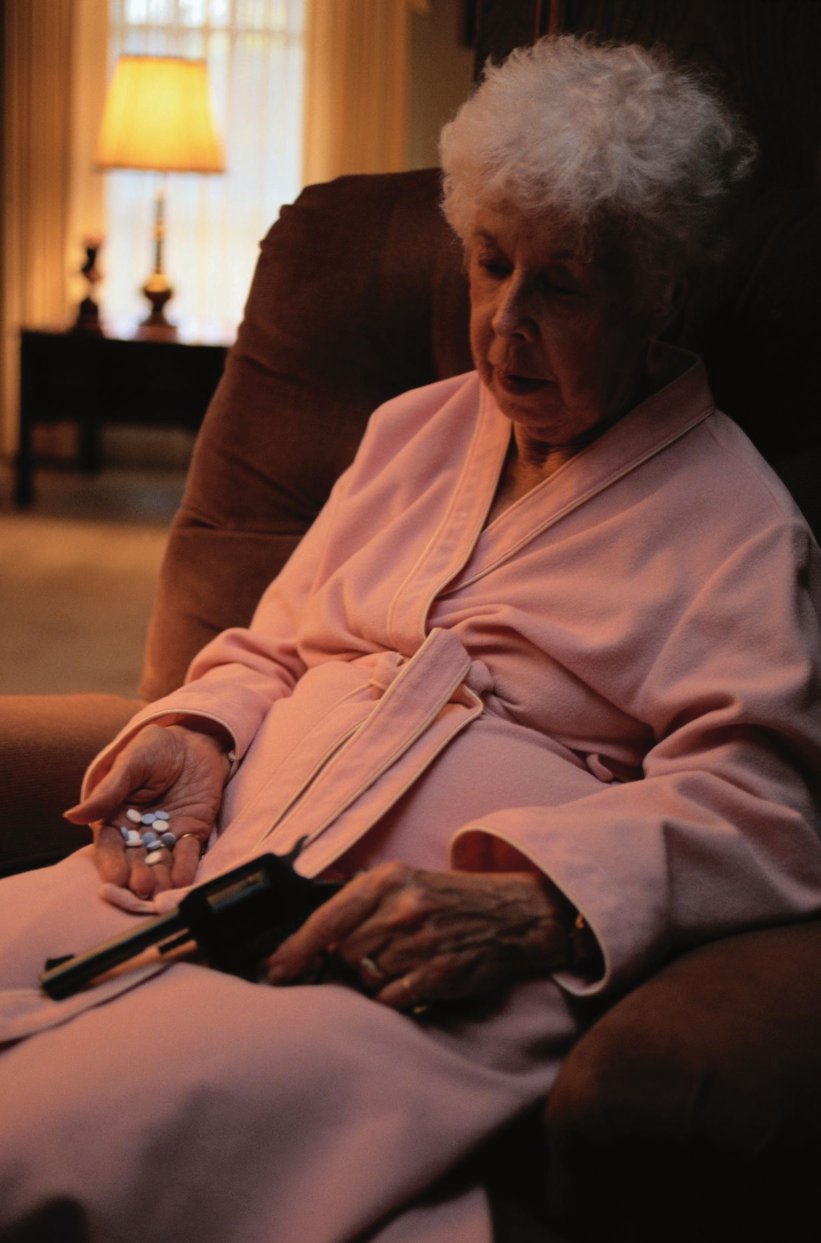 Insulin: Predictor for Alzheimer's?
Could Alzheimer's be a form of diabetes? Brain levels of insulin and its related cellular receptors fall during the early stages of Alzheimer's, and as insulin levels continue to drop, the disease becomes more severe. Now, doctors are looking at memory problems like Alzheimer's disease as a form of brain starvation, and one doctor says glucose metabolism can be the key to helping prevent this deadly disease.

Alzheimer's disease is the most common form of dementia. Most often, it is diagnosed in people over 65, although the less-prevalent, early-onset Alzheimer's can occur much earlier. In 2006, there were over 26 million sufferers worldwide. Alzheimer's is predicted to affect 1 in 85 people globally by 2050. A recent study showed the inability of the brain to properly use glucose might be a key factor in the development of the disease.

"Type 1 and 2 diabetes are diabetes of the body, which means the body can't handle sugar properly. Type 3 diabetes means the brain can't handle sugar properly, "Larry McCleary, M.D., a neurosurgeon and author of "Feed your Brain, Lose Your Belly", says diabetics have four-times the risk of developing Alzheimer's, and those with prediabetes have triple the risk. Insulin and its related protein, insulin-related growth factor-I, lose the ability to bind to cell receptors. This creates a resistance to the insulin growth factors, causing the cells to malfunction and die.

"If you can't handle your primary fuel source, then you can't generate energy, and you lose function, and that's pretty much what happens in Alzheimer's disease," Dr. McCleary explained. "Changes in brain glucose metabolism can occur in people who have no symptoms. Their brains are functioning normally in their 20's and 30's, but yet if you do scan, you can see subtle changes in glucose metabolism in the brain and not just anywhere in the brain. They are actually in the regions where Alzheimer's disease develops when you're 65 or 75 years old."

He says to prevent diabetes of the brain and the body, it's important to make lifestyle changes that feed the brain while maintaining stable blood sugar and insulin levels.

"If your brain is functioning normally, but it's starting not to work normally, that's the time to start thinking about doing something about it," Dr. McCleary said. "If you lose weight, you can get the glucose metabolism back to normal. If you can do that before you injure brain cells permanently, I predict that you should be able to reverse the changes in your brain."

He says people with a family history of Alzheimer's disease, or those who have had a head injury that leads to memory loss should get tested by doing a simple glucose tolerance test once in a while. "If your insulin glucose improves, then probably your brain health will improve as well, but it's better to do it early on even if everything is still functioning than waiting until the nerve cells are starting to die because once they do, they don't get replaced," Dr. McCleary said.

Dr. McCleary says if insulin resistance could be minimized by making proper food choices, he estimates that 40 percent of Alzheimer's disease cases could be prevented.

SOURCE: Interview with Dr. Larry McCleary, 19th Annual World Congress on Anti-Aging and Aesthetic Medicine, held in Orlando, FL, April 7-9, 2011 - Panaxea
The Clinic Program "Getting Slimmer and HEALTHIER" is based on a diet that has the property of manipulating insulin levels in our blood stream. When less insulin is needed, muscle mass is preserved and fatty tissue is lost. Furthermore, the style of eating suggested has the ability of being anti-inflammatory.
As a consequence, you can become HEALTHIER, not just slimmer.
In my practice I use for my older patients  and in people with a family history of mental decline related to ageing, Colostrinin, just one capsule per day.
This wonderful nutrient  is extracted from colostrum, and manipulated in such a way to make it easily available for our bodies.
It helps with the age related loss of brain power like memory, concentration, etc. A double-blind, placebo-controlled study of Colostrinin conducted on 105 patients with ARCD (age related cognitive decline) found this polypeptide has a stabilising effect on cognitive function. Colostrinin has proven efficacy in managing mild and moderate cases of ARCD with greater efficacy in earlier-stage patients than more advanced.
May reduce beta amyloid: One of the ways Colostrinin may manage progression of ARCD is through reduction of beta-amyloid levels in the brain.
Beta-amyloid has fascinated scientists for years. Long considered a key player in the development and progression of AD, it held its secrets closely. In the past several years, however, it has gradually begun to give up many of these secrets. Scientists have learned an enormous amount about how beta-amyloid plaques are formed and the toxic effects that these structures as well as the earlier forms of beta-amyloid have on neurons and synapses. These findings have opened up new avenues of investigation and new possibilities for therapeutic targets.
In in-vitro studies, the addition of Colostrinin to neural cells inhibited the formation of beta-amyloid fibres. Further, upon long-term incubation, amyloid fibres were largely dissolved by Colostrinin.
Prevents oxidative damage: Another key mechanism of action for Colostrinin is that this polypeptide protects the sensitive central nervous system against oxidative damage,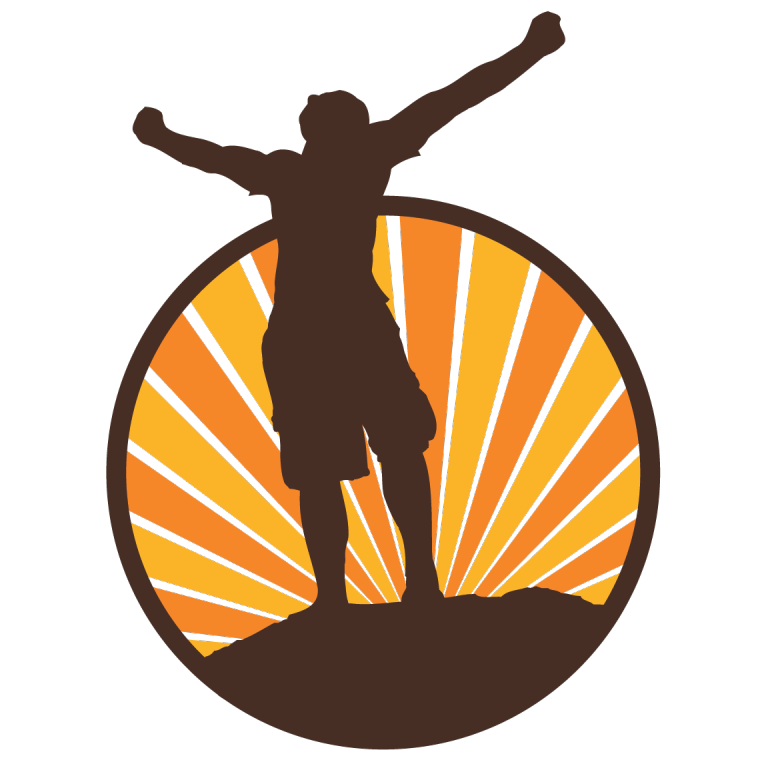 Our brain health is our most precious asset. Are you doing all you can to preserve your brain function for a long time?
Ring today for an appointment: Let's improve your brain health.
WARNING: The 'side effects' are that you will gain health for your entire body, not just your brain, and you will feel more energetic and alive!
High BP? Hold the MSG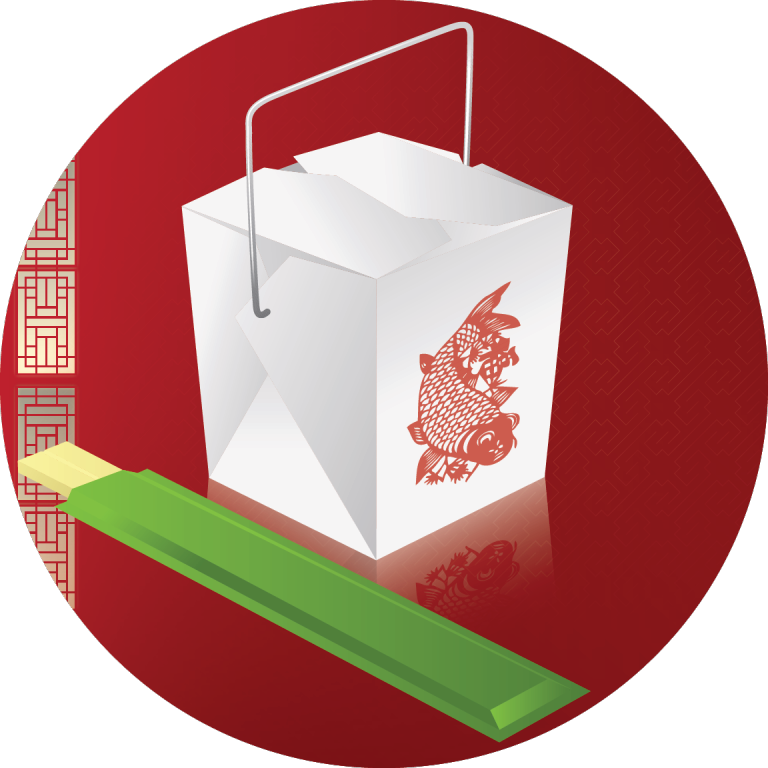 Consumption of monosodium glutamate may raise blood pressure, especially in women and in people taking antihypertensives, Australian and Chinese researchers have shown.
A prospective study of more than 1200 people in China found strong dose-related increases in both systolic and diastolic BP associated with MSG consumption.
Over a five year period, the average increase in BP was 4.5mmHg, but increases of almost 10mmHg were seen in people with higher intakes of MSG. A similar pattern, but with lower absolute increases, was  seen with diastolic BP.
Women with a higher MSG intake were much more likely than men to show increased BP, and there was also a stronger association between BP and MSG among people taking antihypertensives.
Writing in the Journal of Hypertension (online March 2), the research team, which included Professor Garry Wittert of the University of Adelaide, said the interaction with antihypertensives may be because glutamate antagonises dihydropyridine calcium channel blockers.
Therefore, they say MSG intake may need to be a consideration when making a choice of antihypertensive medication. "When initiating treatment for hypertension or when reviewing therapy in the setting of persistently or recurrently elevated blood pressure it would be prudent to review MSG intake," they suggest.
Michael Woodhead
6 minutes
/