Shopping Cart
Your Cart is Empty
There was an error with PayPal
Click here to try again
Thank you for your business!
You should be receiving an order confirmation from Paypal shortly.
Exit Shopping Cart
Annual Check-Ups 
Can Uncover Some Serious Risk Factors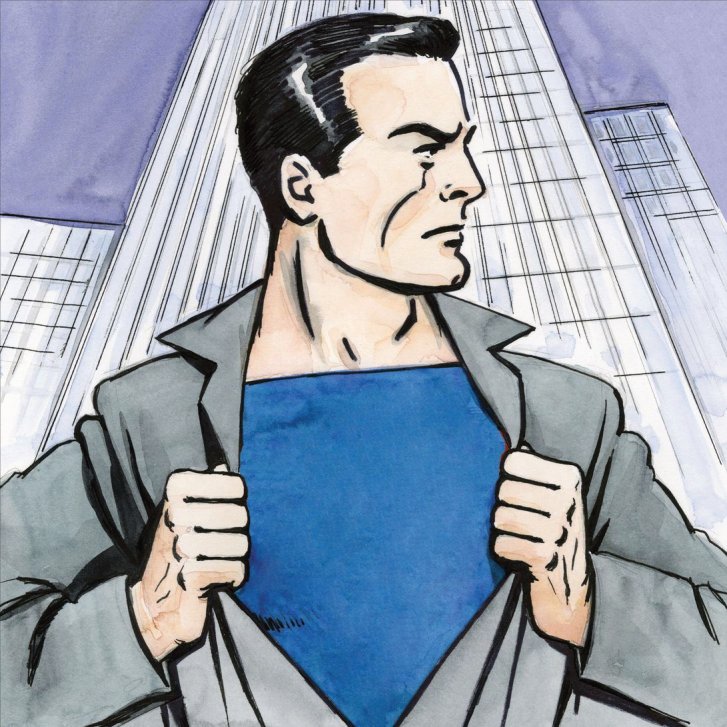 Introduction
I would like to share this story with you to inspire you to take charge of your own health today.
A 41 year old male was referred by his Doctor as a recent medical checkup had revealed an abnormal blood profile. The Medical Practitioner told the patient that if he could not normalize his cholesterol levels in four months, the patient would have to start taking medications to lower his cholesterol. His total cholesterol was 6.6 mmol/L and LDL 5.0 mmol/L; and he had mildly elevated hsCRP. The patient weighed 95.5 k and was carrying excess fat, particularly around his waist. This combination of signs and symptoms clearly marked him as being in a very high risk category for cardiovascular disease. He also had a family history of cardiovascular disease and was under significant stress at work. At the time he was taking a multivitamin but no pharmaceutical drugs or other supplementation.
Prescription for Better Health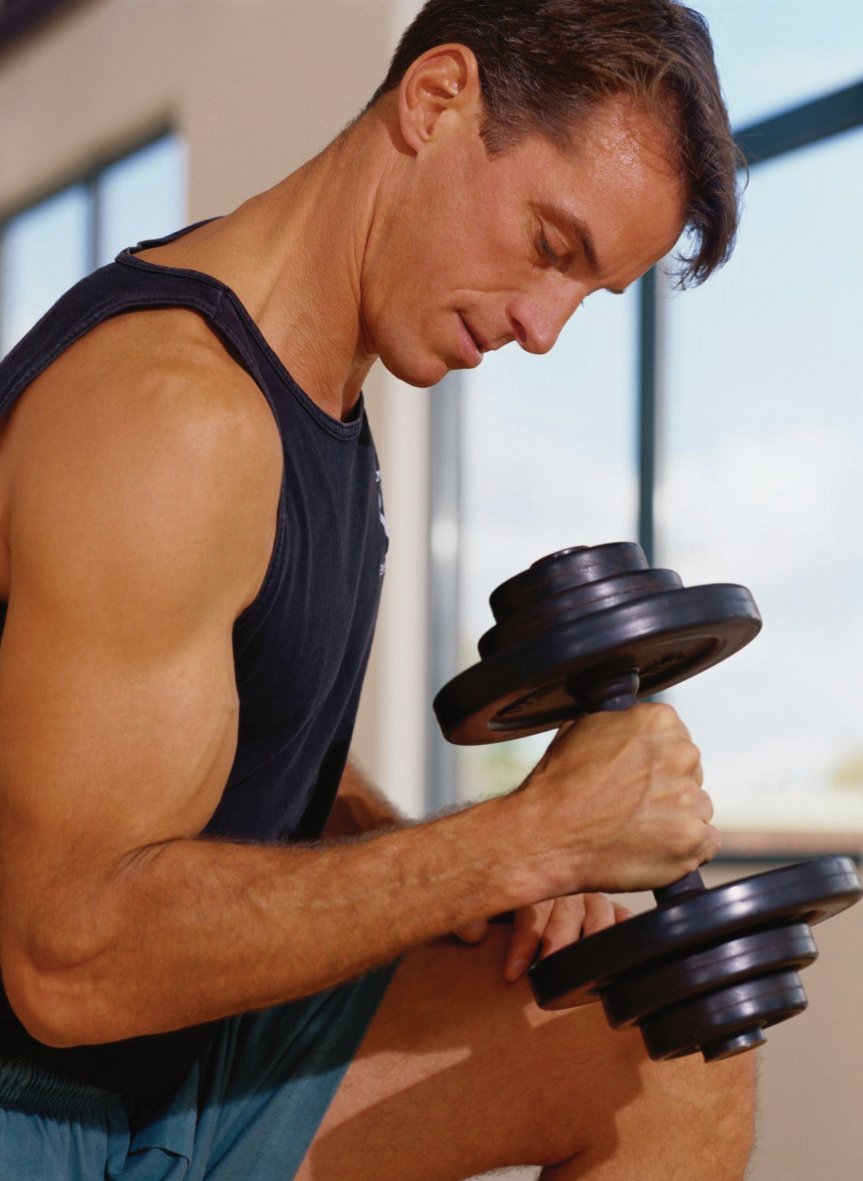 To reduce cardiovascular risk and improve long-term health, the holistic treatment plan included a high fibre, low glycaemic load, calorie-controlled diet, as well as aerobic and strength training exercise. The exercise regimen was prescribed to increase muscle mass, promote fat loss and support healthy cardiovascular function. The supplements listed below were also prescribed. The patient was highly motivated and was fully committed to his supplement regimen, nutritional plan and exercise routine.
Therapeutic doses of high quality clean fish oil (no mercury or pesticides) 
Bio Q10
Antioxidants
Natural-cholesterol-reducing tablets
Reducing Risk Factors in Just 10 Weeks…
In just ten weeks, this holistic treatment protocol yielded impressive clinical results. The patient's Medical Practitioner had never seen such significant results in such a short time-frame, which negated the need for cholesterol-lowering medications.
Real Clinical Results Come from Real Commitments to Change
This patient achieved substantial improvements in his cardiovascular and metabolic health parameters in just ten weeks, thanks to some simple recommendations and his great attitude, motivation and hard work. He was able to improve his cholesterol levels and reduce his cardiovascular risk profile significantly, without resorting to pharmaceutical interventions. It is common in clinical practice to see patients who have been given a relatively short period of time to normalize their cholesterol levels through non-pharmaceutical methods. Case studies such as this demonstrate that correct Nutrition and Natural Medicine can achieve great results even within these short time frames, helping reduce cardiovascular risk. This case study proves how appropriate Natural Medicine, together with diet and lifestyle choices, have the power to significantly change physiology and reduce the risk of chronic disease in patients.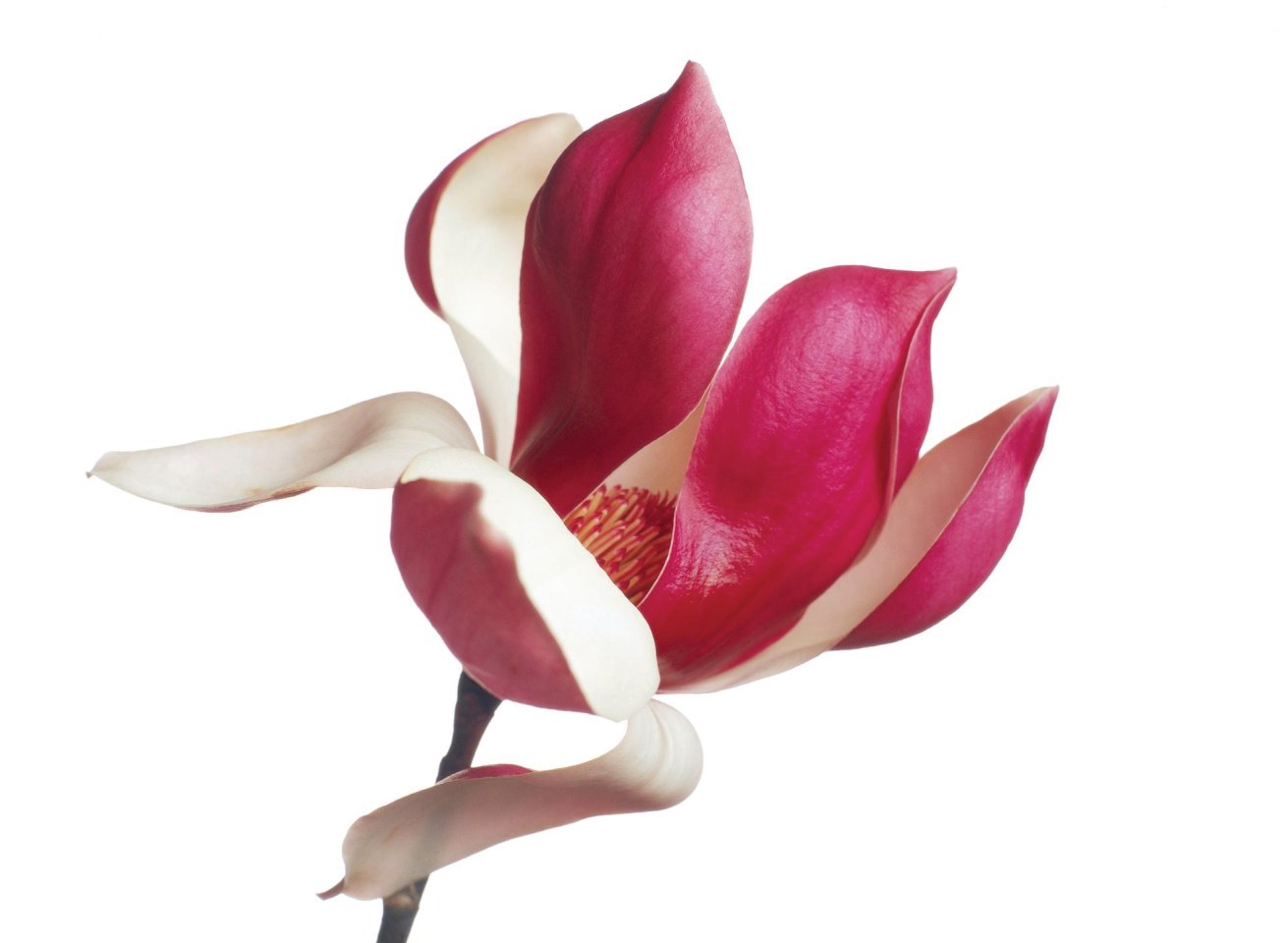 "Don't Wait to Get Sick 
to Get Better"
Maria Augustyn ND, BHSc, RMT
I found this interesting article and would like to share it with you.
Please note the emphasis given to a balance diet, low in simple carbohydrates, rich in vegetables and wholesome unprocessed foods.
Healthy food should be delicious and interesting. Sometimes it may include a little bacon.
Enjoy the reading.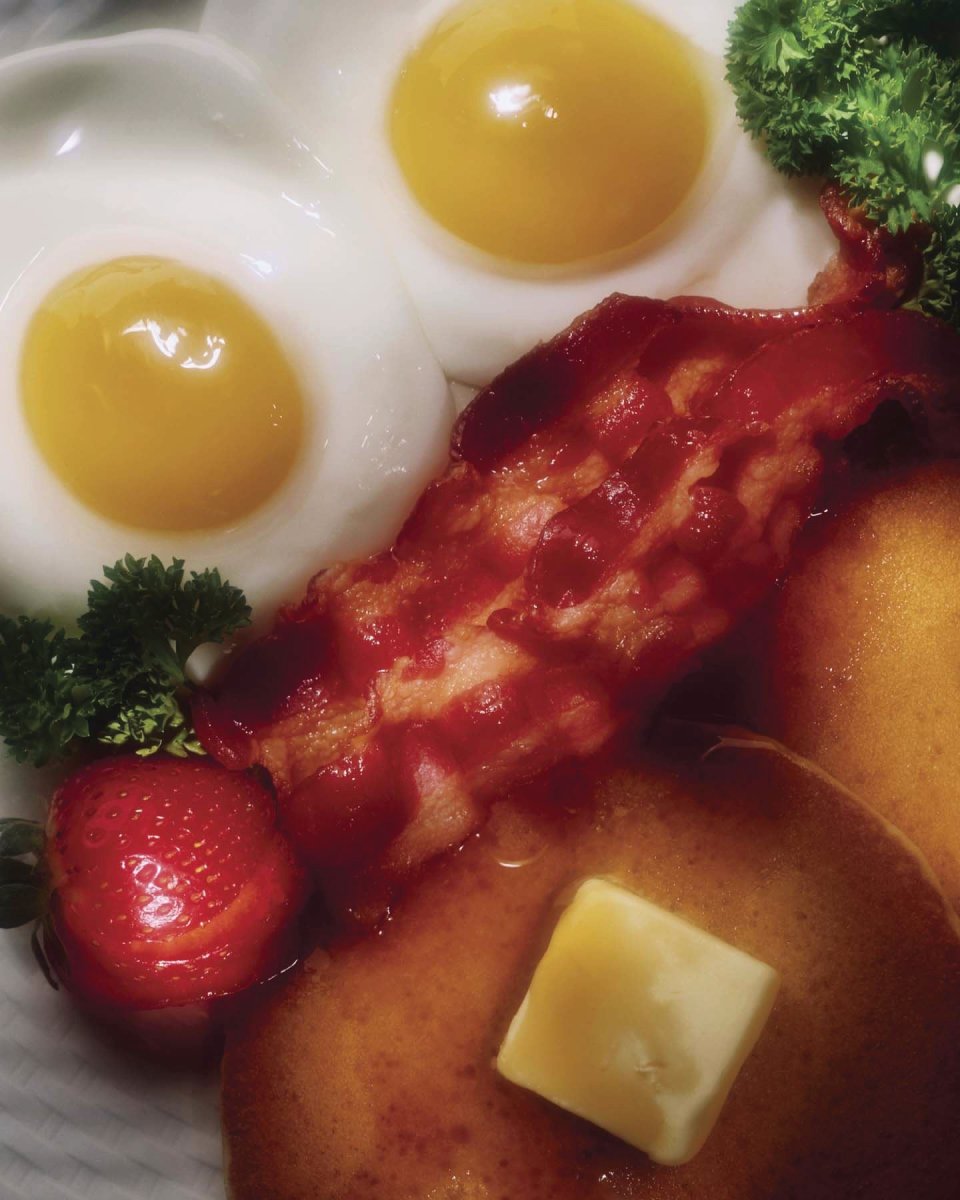 The TRUTH About Bacon
When people today think of bacon, they think of clogged arteries, love handles,and sin. They also think of Homer Simpson.

That's right: eating bacon means that you're destined for heart disease, a fatbelly, and a lifetime in Satan's dungeon-Doh!
But, thinking this way is aterrible misconception. In truth, bacon is a very good addition to your diet,and should be something enjoyed more often than you endulge in pancakes andsyrup or crepes with brown sugar.

Pancakes and syrup may look good to some people, but it is not good for you atall…

Bacon is not an unhealthy food when chosen correctly. By reading this article,you're going to learn why and how to properly add bacon to your diet, andyou're going to start doing it now.
What IsBacon?
Bacon is a cured meat (a naturalway to prevent the meat from spoiling by way of salt, and often nitrites) thattraditionally comes from a pig. It consists of both the meat of the pig, plusthe fat (known as lard).
Bacon usually comes from eitherthe belly of the pig, the back, or the sides. The amount of fat (lard) in bacondepends on how fat the pig is, with the belly usually being fattier than theback, especially in America.

Today, you can also find bacon made from turkey. But if you actually spent timereading the label of turkey bacon, you'd see it contains a laundry list ofingredients, many of which are not good for you such as hydrolyzed corn gluten,soy protein, wheat gluten, disodium inosinate, silicon dioxide and nitrites.
EuropeansHave It Right
All over Germany, pork reignssupreme. From bacon to sausage to lard, no parts of the pig are left unused.And, if you take a good look at traditional Germans, you will notice that theyare not as overweight as Americans, nor suffer the same incidences of chronicdisease.

Unlike modern-day Americans, Europeans use lard for most of their baking andcooking. Previously in the US, we also used to incorporate a lot of lard intoour daily diets, but with the notion (from our government) that pig fat is too"saturated" and unhealthy, we shifted to the use of hydrogenated plant oils(aka., vegetable shortening ) which actually made us sicker, fatter, and morediseased.
Why Baconis Better
To understand why bacon, and thefat it's rich in (lard), is a healthy choice for us to use in our diets alongwith other beneficial fats and proteins, let's look at the nutritional scienceof this food.
If we take 1 tablespoon of purelard, we see that is consists of an even balance of saturated andmonounsaturated fatty acids, with some polyunsaturates and cholesterol (allanimal fats contain cholesterol), but no trans fats. Specifically, itcontains*:
• 5.9 grams of saturated fattyacids
• 6.4 grams monounsaturated fatty acids
• 2 grams polyunsaturated fatty acids (mostly omega-6)
• 14 mg cholesterol
*analysis from Mass Spectrometry at University of Alberta, 2003

If you compare lard to vegetable shortening, you get**:
• 3.8 grams saturated fatty acids
• 6.7 grams monounsaturated fatty acids
• 3.9 grams polyunsaturated fatty acids (mostly omega-6)
• 2 grams trans fatty acids (man-made)
• 0 mg cholesterol
**analysis from ESHA Food Processor

What's most frightening is the trans fats found in this man-made, fake lardsubstitute – trans fats have now been linked directly to heart diseasemorbidity and mortality, and there is a strong move to rid our shelves of thisdangerous fat as soon as possible.
SaturatedFat is Not Bad
Some people still think saturatedfats are evil, and as a result have banned bacon from their homes. However,fatty acid experts today emphasize that saturated fat from natural sources likemeats, dairy, and tropical oils (coconut, palm) are not detrimental for ourhealth, but instead much better than the polyunsaturated and hydrogenatedsubstitutes we've been recently using.

Sure, maybe it's confusing to try and tell yourself that saturated fat isn'tbad like we once thought. However, it's important that you realize that we werefed lies and deception that only made us fatter, sicker, and unhealthier. Weneed to change this way of thinking.
The bottom line is that saturatedfats, like that found in bacon, CAN and SHOULD fit into a healthy diet – a dietlow in sugar, processed carbohydrates, and synthetic chemicals, but high infresh low-pesticide vegetables, organic meats and fish, and nuts and seeds.

Essential Omega-6 and Omega-3 Balance
What about the omega-6 fats inbacon? Some people feel that bacon and other foods containing omega-6polyunsaturated fats should be minimized, and a focus placed on omega-3 fatssuch as fish, flax, and certain nuts - which is both true and untrue.
It is correct that we should tryto keep a fairly close balance between the omega-6 fats (found in most meatsand some nuts and seeds) and the omega-3 fats, but we can't completelyeliminate omega-6s in favour of omega-3s.
Not only is it almost impossible,unless you eat completely fat-free meats and avoid all nuts and oils, but yourbody needs omega-6s because they are ESSENTIAL – meaning necessary for propermetabolic and physiologic function.
It's more important to maintain a healthy ratio of omega-6 fats found in foodslike bacon, with omega-3 fats found in DHA-enriched eggs and omega-3 rich fish.
For example, a great breakfastcombination would be a few slices of bacon with omega-3 DHA eggs topped withorganic salsa and avocado. Delicious and nutritious!

The Science of Bacon Fat
In 2003, I conducted a researchstudy at the University of Alberta looking at the effects of a high bacon fatdiet compared to a high palm oil diet on the cholesterol synthesis andinflammation profiles of ten healthy men.
I cooked all the food for theseguys every day, so all they ate was what I gave them. They ate things like:
• (BLLTs) Bacon, Lettuce, Lardand Tomato sandwiches
• Hash Browns cooked in lard
• Bacon and Egg Omelets cooked in lard
(To say I smelled like bacon all thetime was a compliment…)
After 6 weeks on each diet, theirblood was analysed for cholesterol synthesis rates, cholesterol, andtriglyceride concentrations, and markers of inflammation.
What was found was that the highlard diet compared to the high palm oil diet produced significantly lower totalcholesterol, and total-cholesterol/HDL cholesterol levels, with slightly lowerLDL-cholesterol and inflammatory marker levels.
What this means is that fat fromlard may be less cholesterolemic and inflammatory than fat from palm oil. Thisdoes not mean that palm oil is a bad fat, but instead suggests that lard may bebetter when consumed often.
ChoosingHealthy Bacon
Now that you know that the fat inbacon is not bad for you, or harmful for your health, don't immediately go outand purchase bacon and eat it everyday.
First, you need to look for baconthat is nitrite-free.

Nitrite (sodium nitrite) is a preservative used in bacon to not only preventspoilage, but also keep bacon a nice red colour.
However, nitrite is also a knowncarcinogen and is related to increased risk and incidences of cancer.
So, if you do decide to choosebacon to help you either stick to a lower carbohydrate diet, or just eatinstead of toast and jam, make sure you choose wisely – natural nitrite freebacon is the best.
With bacon, you don't have toworry about the pig being full of artificial or natural hormones, because theseare not allowed to be used on pigs.
Eat aBetter Breakfast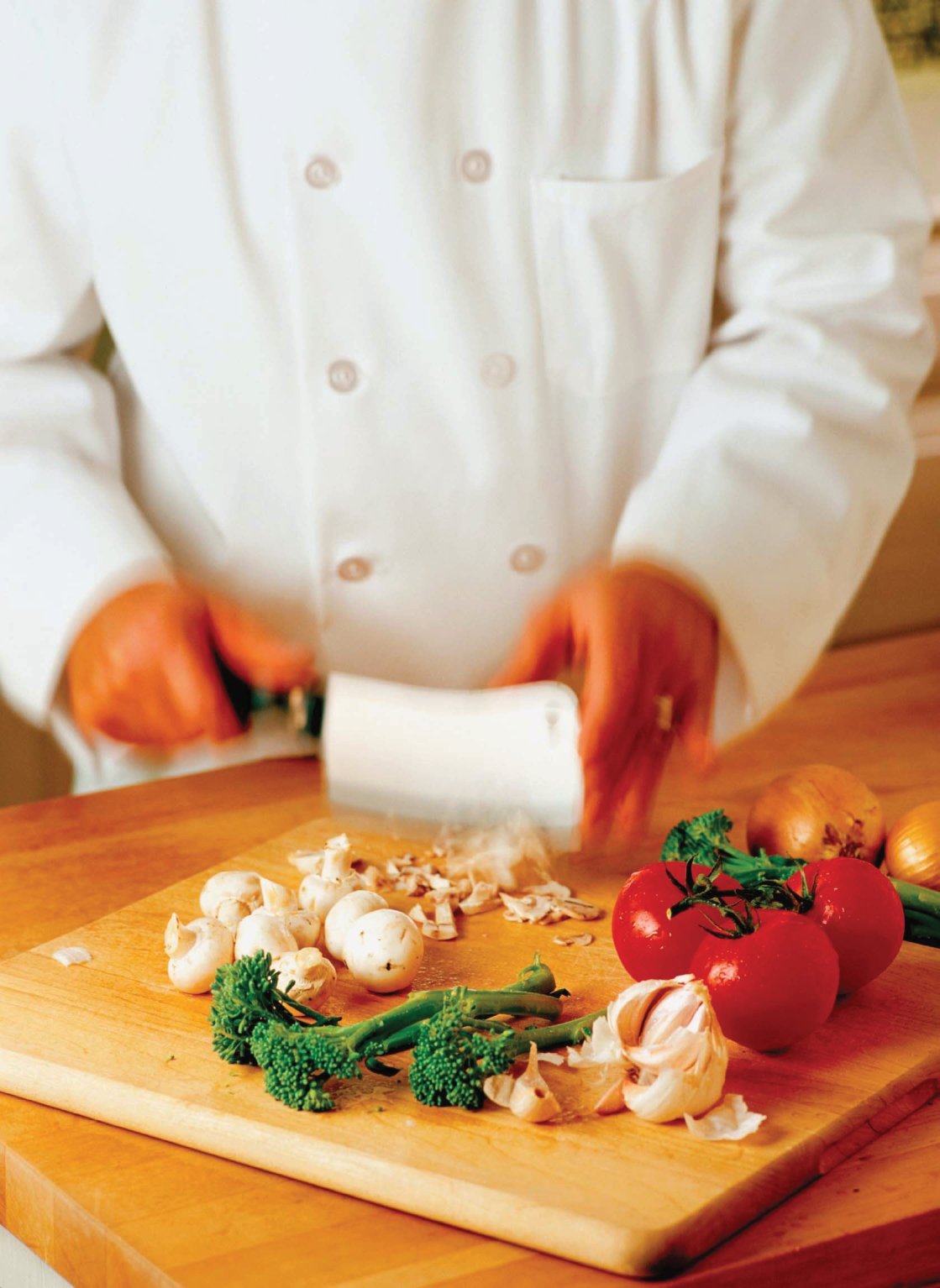 Now you know that bacon is a goodbreakfast food, but it can also be used to enhance the taste of your favouritesalads for lunch, or as a side dish at dinner.
No matter what you choose to do with your diet, bacon or not, remember thatbacon is not bad for you, and will not ruin your health. Also, when eaten in thecontext of a low-sugar, vegetable-rich-unprocessed diet, it will not make yourbelly look like a pig's.
Enjoy!
By Cassandra Forsythe-Pribanic, PhD, RD
TREATING A RISING EPIDEMIC: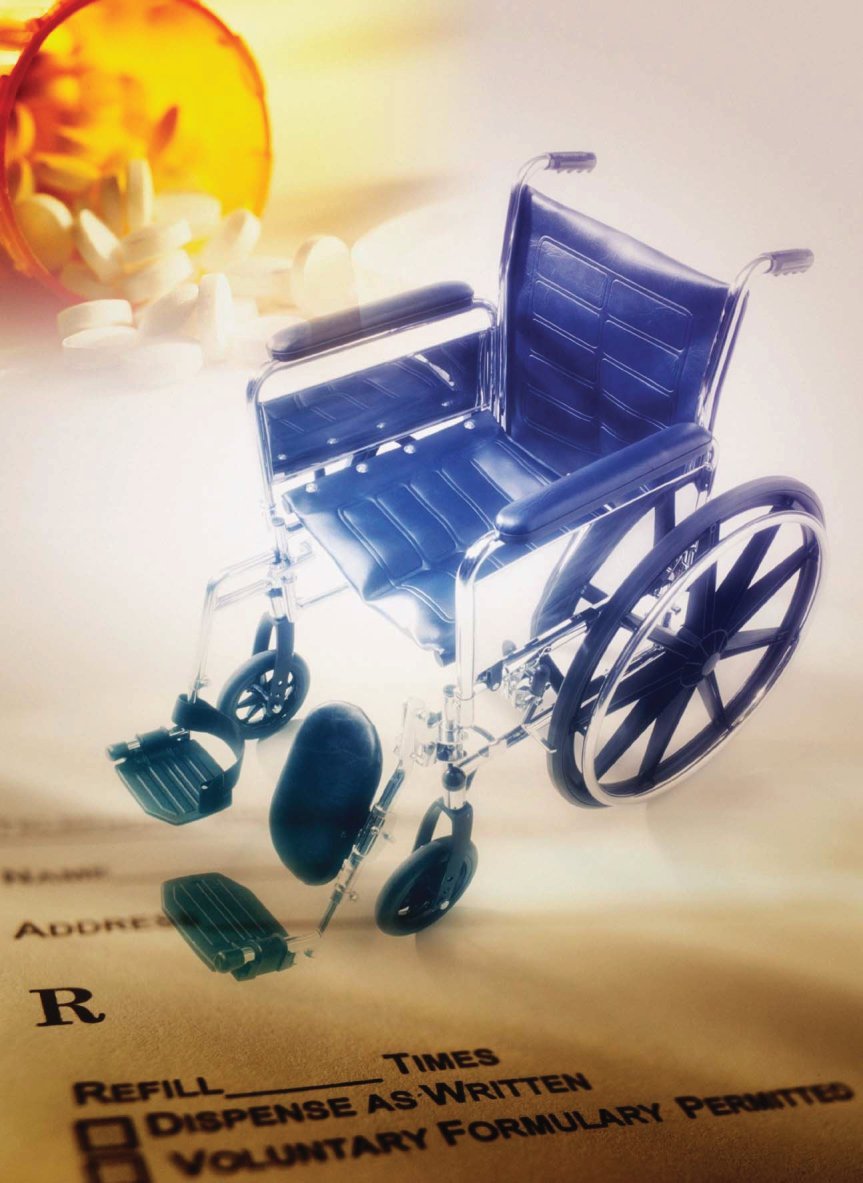 AGE-RELATED LIVER DISEASE

Very often I encourage my patients to follow a "Liver Detoxification Program". WARNING:
It has 'serious' side effects: increased energy levels, improved immunity, less aches and pains, in one word: vitality.
The first time that you follow this program, it will take you from 6-8 weeks.
After that, if you have a healthy lifestyle, you will need to do it for only two weeks: "The Express Detox".
Here in this article you will find more reasons to consider having a Liver Detoxification once a year.
Make an appointment as soon as you finish reading this article. Phone (02) 96713867, or email
[email protected]
.
Nonalcoholic fatty liver disease (NAFLD) is the most common liver disease, with the highest prevalence in those over 60 years.
NAFLD is hepatic steatosis associated with metabolic abnormalities such as central obesity, insulin resistance, type 2 diabetes and dyslipidaemia. It is also governed by genetic background, sex, age, and environmental factors (food intake, level of physical activity).
The mildest form of NAFLD is simple steatosis, characterised by hepatic fat (triglyceride [TG]) accumulation alone.On the other end of the spectrum is a necroinflammatory fibrosing disorder called steatohepatitis.
The key implications of NAFLD are increased risk of developing type 2 diabetes, cardiovascular disease and cancers such as colon cancer. There is increased standardised mortality, including deaths from decompensated cirrhosis and hepatocellular carcinoma (HCC).
Hepatic steatosis (defined as greater than 5.5% TG content) has been estimated at 31% overall, with significant ethnic variation - 45% in hispanics, 33% in whites, and 24% in blacks. The National Health and Nutritional Examination Survey (NHANES) identified the increasing contributing of NAFLD as the cause for chronic liver disease rising from 47% in the 1988-1994 cohort to 76% in the 2005 - 2008 cohort. Epidemiological data are consistent with the clinical observation that NAFLD is now the most common liver disorder seen in liver clinics of Western countries.
Advanced age is associated with disease severity and fibrosis progression; 39% in those aged 40 to 50 years, and to over 40% in those greater than 70 years. A relatively high proportion of individuals with progressive forms of NAFLD develop cirrhosis by the time there are in their 70s or beyond.
The prevalence and severity of NAFLD is also influenced by presence of metabolic risk factors, such as overweight/obesity and type 2 diabetes.
Because steatosis rearely illicit any symptoms, it is usually discovered from abnormal liver tests, a liver ultrasound or CT scan in people with normal liver enzymes.
Clinicians need to consider early interventions to optimise the management of modifiable metabolic risk factors, like glycaemic control in type 2 diabetes, hypertension, and dyslipidaemia, each of which could also contribute to disease progression in NAFLD.
For all patients with NAFLD, the cornerstone to management remains correction of modifiable risk factors. Exercise and dietary restriction can be very effective in carefully selected patients and should be used in a multidisciplinary approach, involving physiotherapists, dieticians, and occupational therapists to overcome potential physical limitations in older patients, such as osteoarthritis or decreasing mobility from other causes. 
Source: Mechanisms and implications of age-related changes in the liver: nonalcoholic Fatty liver disease in the elderly. Gan L, Chitturi S, Farrell GC. Curr Gerontol Geriatr Res. 2011;2011:831536. Epub 2011 Sep 12
Cancer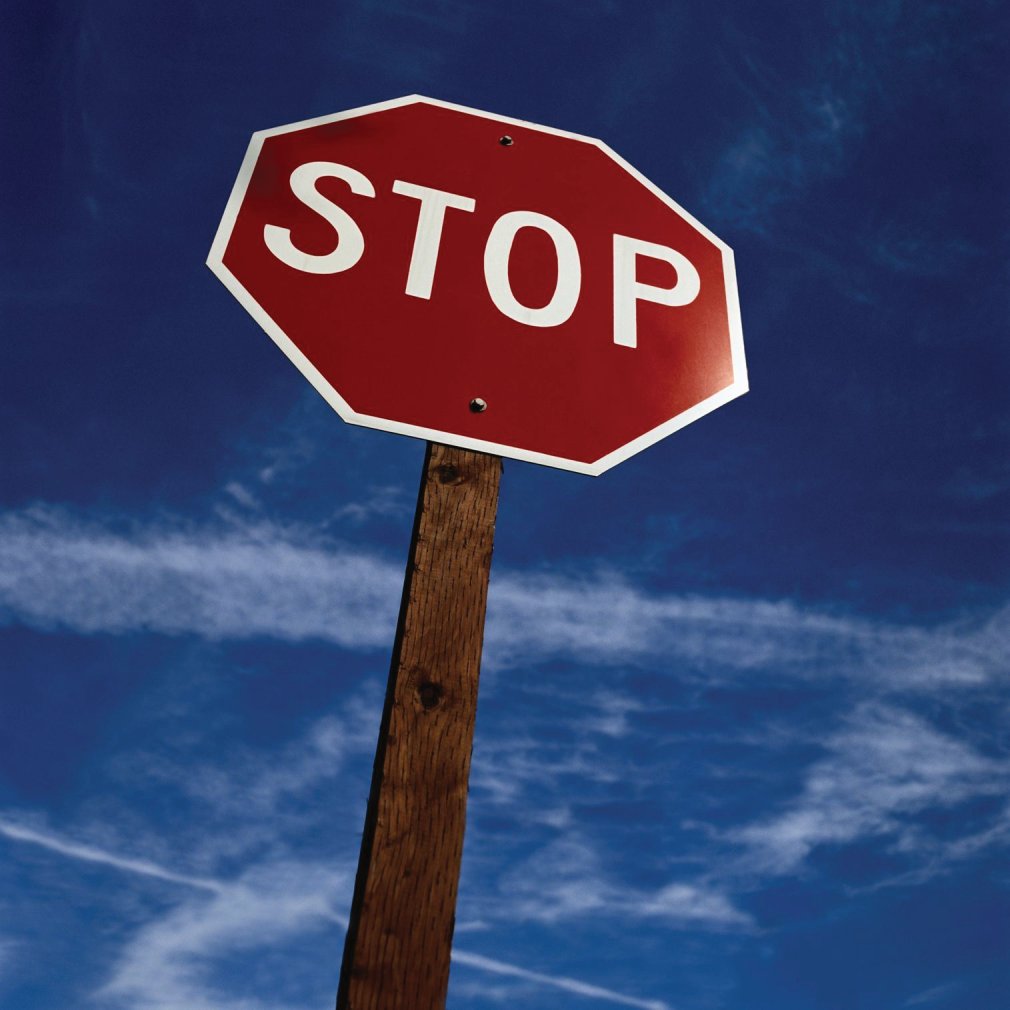 Facts
Cancer sufferers are taking doses of expensive and potentially toxic treatments that may be well in excess of what they need…"
"…because pharmaceutical companies were the only group who could afford to fund trials of expensive drugs, they had enormous control the scientific evidence that dictates how much should be used"
Dr. Ian Haines cites evidence that many of these new and expensive cancer drugs are just as effective when taken in smaller quantities and for a shorter time. He says "it would seem that pharmaceutical companies are attracted to studies looking at maximum-tolerated dose…"
"Not only was our health system acquiescence in industry-manipulated trials wasting taxpayer's money but the failure to link… data was risking patient's lives"
Journal of Clinical Oncology Aug 2007 as reported in SMH
Panaxea Education
Inflammation and cancer
Recent data have expanded the concept that inflammation is a critical component of tumour progression.
Many cancers arise from sites of infection, chronic irritation and inflammation. It is now becoming clear that the tumour microenvironment, which is largely orchestrated by inflammatory cells, is an indispensable participant in the neoplastic process, fostering proliferation, survival and migration.
In addition, tumour cells have co-opted some of the signalling molecules of the innate immune system, such as selectins, chemokines and their receptors for invasion, migration and metastasis.
Nature 420, 860-867 (19 December 2002)
A fairly recent study reported in the journal Cancer emphasizes the importance of this connection between diseases associated with increased free radicals and cancer risk. In this study, researchers looked at the number of cancer patients who also has chronic diseases such as arthritis, cardiovascular disease, or diabetes.
They found that almost 69 percent of the cancer patients also had one of these degenerative diseases.
Panaxea Education
Stress and Survival
Few events are as stressful as a diagnosis of cancer. As the stress level increases, the outpouring of the adrenal cortex hormone (cortisol) also increases. Women with breast cancer who had abnormal cortisol rhythms survived an average of 3.2 years, while those with normal rhythms survived an average of 4.5 years (more than a year longer).
The difference in survival times began to emerge about 1 year after the cortisol testing and continued for at least 6 additional years (Richter 2000).
Animal studies, mostly involving rats, demonstrated stress as a causal factor in cancer.
The onset of cancer appears similarly allied in humans, with the immune system highly responsive to emotional pitfalls.
It is well established that when the individual is emotionally challenged, cancer has a significant advantage
(Levy et al. 1987).
Panaxea Educaation
Supportive Programs
     Lifestyle Changes
           Preventative Medicine
Blood Type Diet
Reducing lectins reduces inflammation and the antigen load. This both protects the tissues and enhances recovery.
LIVER HEALTH - Detoxification Program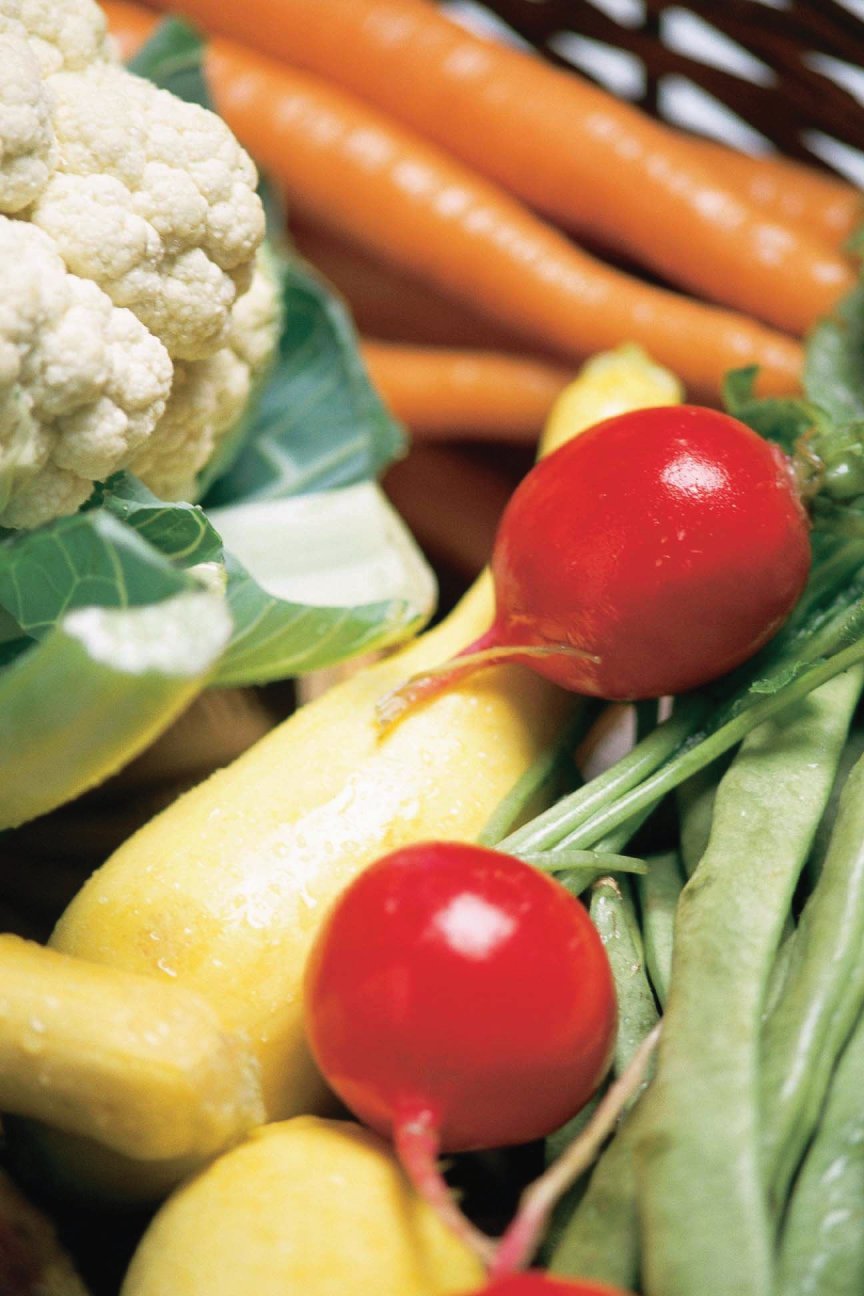 A comprehensive integrated detoxification program involving both gut repair and liver regeneration may assist in management and prevention by improving the ability of the liver to clear hormones and toxins.
Getting Slimmer and Healthier 
A carbohydrate-controlled, Ketogenic fat loss program is an essential approach for those with severe insulin resistance, who will usually also be overweight or obese.
Reducing dietary glycaemic load will reduce insulin release and help patients lose fat, particularly visceral adipose tissue, thus helping to minimise the risk of many chronic illnesses.
Your Guide to Wellness
This program is for those of relatively normal weight (i.e. fat percentage) and activity. The whole purpose of this particular dietary approach is to control insulin levels, keeping them ―in the zone and provide essential nutrients for the immune system and for repair.
Depression, Anxiety and Stress
Are you getting all the nutrients that you need to control mood disorders? Did you know that there are many herbs that can be used to help you go through it? Counselling and conventional medication are sometimes needed, but good nutrition can provide the rest of the support and wellbeing that you need. Be helped and supported gently and efficiently.
Make an appointment today. Start using Preventative Medicine to avoid inflammation and serious chronic illnesses.
Your health is your greatest asset. What can you do today to optimise this?          
Email inquiry
Price rises hitting diet of Manningham's poor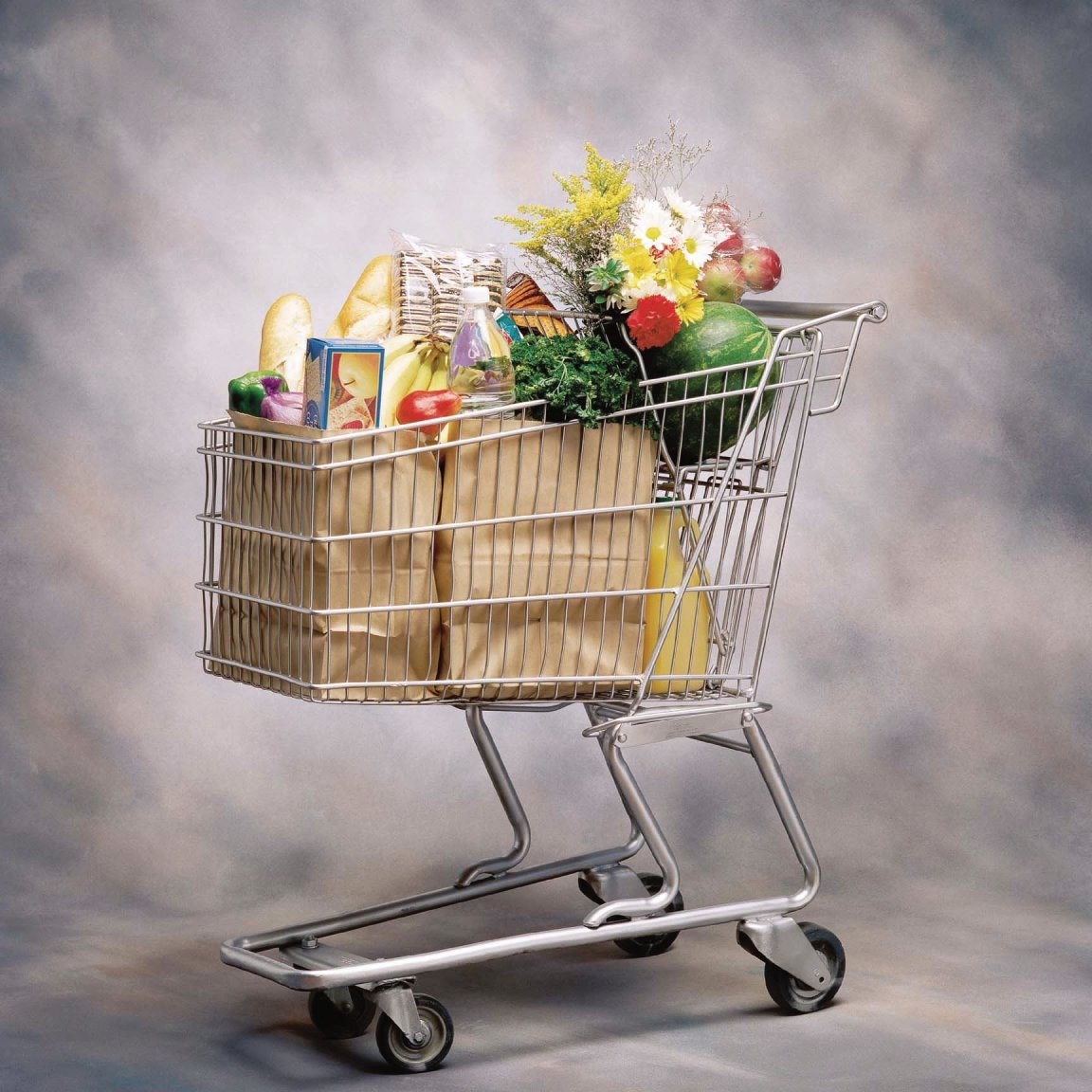 RISING produce prices are affecting the diet and health of Manningham's low-income earners, local GPs and welfare workers say.
Manningham General Practice's Dr Amitabh Ilango said he had already seen subtle signs of poor diets among patients in response to rising fruit and vegetable prices.
Dr Ilango said there was "no doubt" cases of malnutrition would increase if prices continued to rise. The Templestowe GP said in an effort to record the effect of tight budgets on his patients' health, he had started asking them whether they were making healthy food cutbacks.
He said elderly people and children were most at risk.
"With commodity prices going up, there is no doubt that some patients are choosing what they should eat based upon the cost rather than health benefits," Dr Ilango said.
"If the elderly and young children in their growing years are going to be deprived of adequate amounts of fruit and fibre, that will definitely impact upon their health."
Market and industry research company IIBISWorld has predicted the recent floods and cyclones would have a significant impact on Australia's agricultural sector this year.
With flood-affected Queensland and Victoria supplying 54 per cent of the nation's fruit and vegetables, big wholesale prices rises were expected.
However, the extent of the price rises at the checkout will depend on supermarkets' willingness to absorb the costs and accept blemished produce.
Manningham Community Health dietitian Carrie Wong said neglecting fresh food made people more susceptible to infections and made it harder to recover when sick.
Ms Wong said some of the community health service's clients had turned to fast food as prices at the supermarket went up.
"They think fast food is actually cheaper," Ms Wong said.
Feb 11 Shaun Turton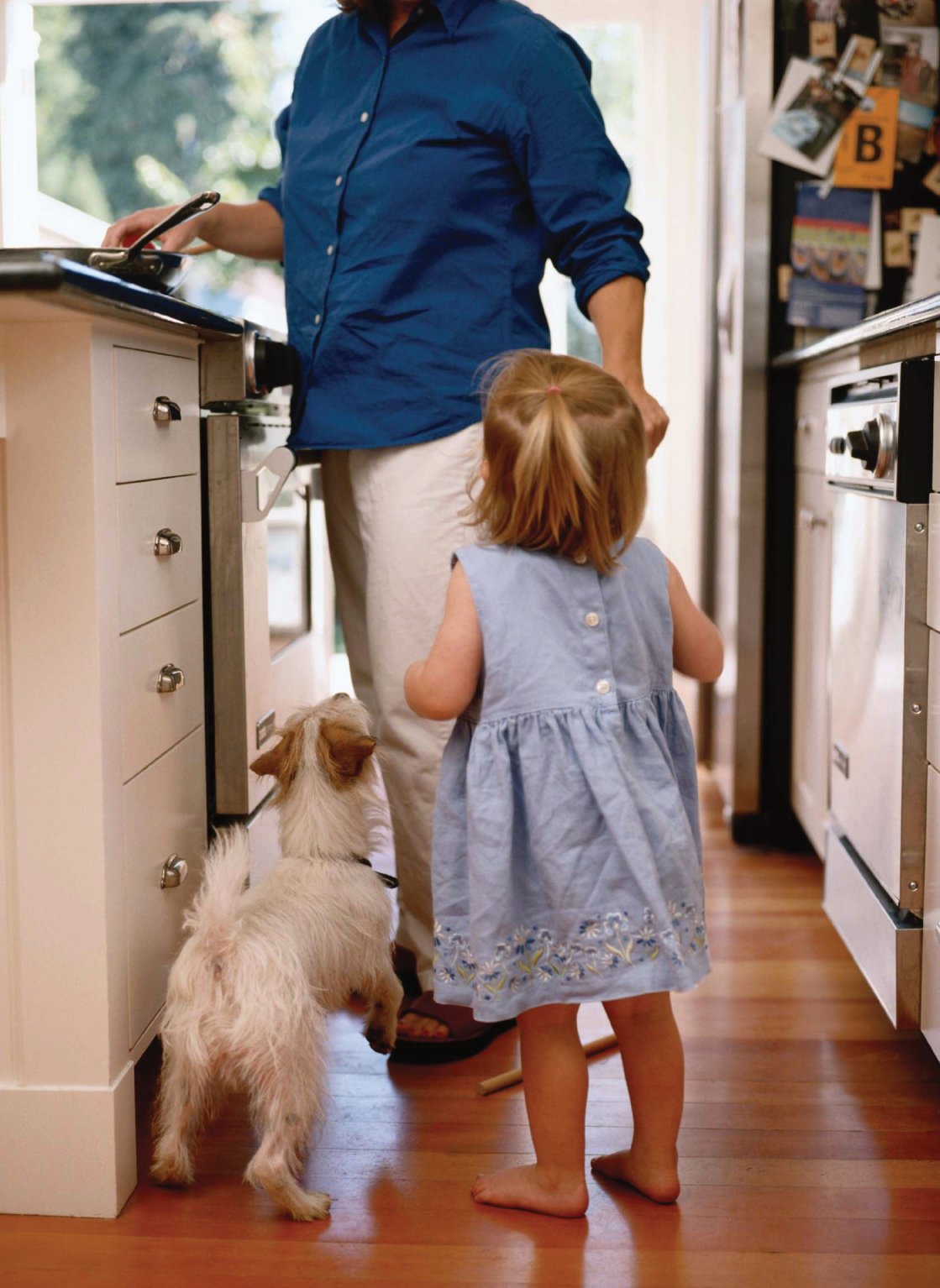 Some strategies to eat well and save money:
Buy with a friend in bulk.
Be willing to plan your meals and cook.
Be aware that you can get good quality protein from pulses or legumes. To get complete protein from pulses/legumes combine them with rice. Try brown rice to increase the nutrient density of your meal.
Tofu can be a cheap source of protein.
Vegetables prepared lovingly can be comforting, nutritious and filling.
Cheap take away foods can be filling but are high in calories and bad fats and only provide food for one meal.
Our crisis of obesity has been described as a kind of famine.
We consume 'cheap' convenience food that doesn't provide nutrients, and our body thinks that we are starved, and asks for more food.
The result is that we are getting obese but our bodies are depleted of nutrients.
Consider rich in nutrients food, get the most for your money: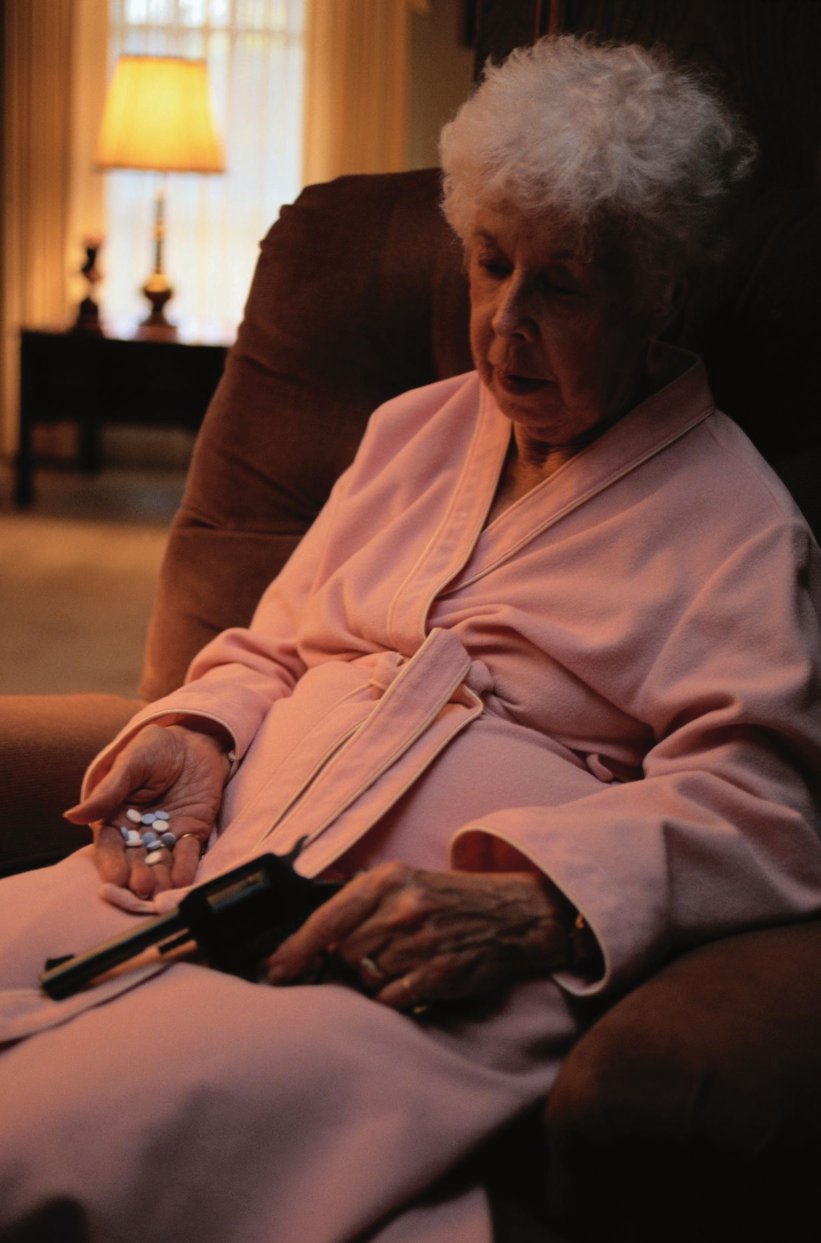 Insulin: Predictor for Alzheimer's?
Could Alzheimer's be a form of diabetes? Brain levels of insulin and its related cellular receptors fall during the early stages of Alzheimer's, and as insulin levels continue to drop, the disease becomes more severe. Now, doctors are looking at memory problems like Alzheimer's disease as a form of brain starvation, and one doctor says glucose metabolism can be the key to helping prevent this deadly disease.

Alzheimer's disease is the most common form of dementia. Most often, it is diagnosed in people over 65, although the less-prevalent, early-onset Alzheimer's can occur much earlier. In 2006, there were over 26 million sufferers worldwide. Alzheimer's is predicted to affect 1 in 85 people globally by 2050. A recent study showed the inability of the brain to properly use glucose might be a key factor in the development of the disease.

"Type 1 and 2 diabetes are diabetes of the body, which means the body can't handle sugar properly. Type 3 diabetes means the brain can't handle sugar properly, "Larry McCleary, M.D., a neurosurgeon and author of "Feed your Brain, Lose Your Belly", says diabetics have four-times the risk of developing Alzheimer's, and those with prediabetes have triple the risk. Insulin and its related protein, insulin-related growth factor-I, lose the ability to bind to cell receptors. This creates a resistance to the insulin growth factors, causing the cells to malfunction and die.

"If you can't handle your primary fuel source, then you can't generate energy, and you lose function, and that's pretty much what happens in Alzheimer's disease," Dr. McCleary explained. "Changes in brain glucose metabolism can occur in people who have no symptoms. Their brains are functioning normally in their 20's and 30's, but yet if you do scan, you can see subtle changes in glucose metabolism in the brain and not just anywhere in the brain. They are actually in the regions where Alzheimer's disease develops when you're 65 or 75 years old."

He says to prevent diabetes of the brain and the body, it's important to make lifestyle changes that feed the brain while maintaining stable blood sugar and insulin levels.

"If your brain is functioning normally, but it's starting not to work normally, that's the time to start thinking about doing something about it," Dr. McCleary said. "If you lose weight, you can get the glucose metabolism back to normal. If you can do that before you injure brain cells permanently, I predict that you should be able to reverse the changes in your brain."

He says people with a family history of Alzheimer's disease, or those who have had a head injury that leads to memory loss should get tested by doing a simple glucose tolerance test once in a while. "If your insulin glucose improves, then probably your brain health will improve as well, but it's better to do it early on even if everything is still functioning than waiting until the nerve cells are starting to die because once they do, they don't get replaced," Dr. McCleary said.

Dr. McCleary says if insulin resistance could be minimized by making proper food choices, he estimates that 40 percent of Alzheimer's disease cases could be prevented.

SOURCE: Interview with Dr. Larry McCleary, 19th Annual World Congress on Anti-Aging and Aesthetic Medicine, held in Orlando, FL, April 7-9, 2011 - Panaxea
The Clinic Program "Getting Slimmer and HEALTHIER" is based on a diet that has the property of manipulating insulin levels in our blood stream. When less insulin is needed, muscle mass is preserved and fatty tissue is lost. Furthermore, the style of eating suggested has the ability of being anti-inflammatory.
As a consequence, you can become HEALTHIER, not just slimmer.
In my practice I use for my older patients  and in people with a family history of mental decline related to ageing, Colostrinin, just one capsule per day.
This wonderful nutrient  is extracted from colostrum, and manipulated in such a way to make it easily available for our bodies.
It helps with the age related loss of brain power like memory, concentration, etc. A double-blind, placebo-controlled study of Colostrinin conducted on 105 patients with ARCD (age related cognitive decline) found this polypeptide has a stabilising effect on cognitive function. Colostrinin has proven efficacy in managing mild and moderate cases of ARCD with greater efficacy in earlier-stage patients than more advanced.
May reduce beta amyloid: One of the ways Colostrinin may manage progression of ARCD is through reduction of beta-amyloid levels in the brain.
Beta-amyloid has fascinated scientists for years. Long considered a key player in the development and progression of AD, it held its secrets closely. In the past several years, however, it has gradually begun to give up many of these secrets. Scientists have learned an enormous amount about how beta-amyloid plaques are formed and the toxic effects that these structures as well as the earlier forms of beta-amyloid have on neurons and synapses. These findings have opened up new avenues of investigation and new possibilities for therapeutic targets.
In in-vitro studies, the addition of Colostrinin to neural cells inhibited the formation of beta-amyloid fibres. Further, upon long-term incubation, amyloid fibres were largely dissolved by Colostrinin.
Prevents oxidative damage: Another key mechanism of action for Colostrinin is that this polypeptide protects the sensitive central nervous system against oxidative damage,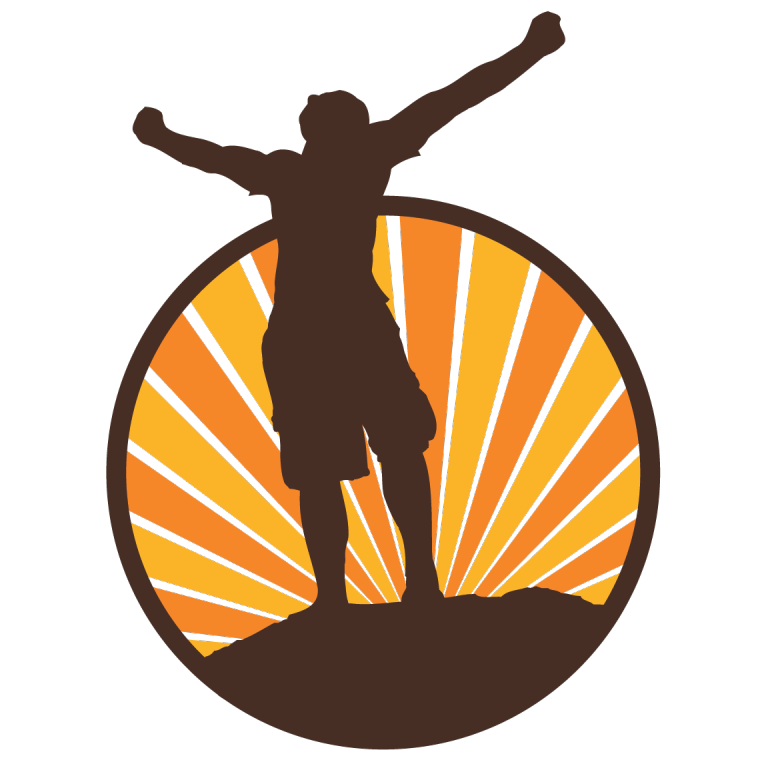 Our brain health is our most precious asset. Are you doing all you can to preserve your brain function for a long time?
Ring today for an appointment: Let's improve your brain health.
WARNING: The 'side effects' are that you will gain health for your entire body, not just your brain, and you will feel more energetic and alive!
Gestational diabetes cases to jump 30%
As hospitals prepare for a surge in gestational diabetes cases under looming changes to diagnostic criteria, doctors in one
NSW region are predicting the incidence will rise by 30%.
The Australian Diabetes in Pregnancy Society has said it is expecting to adopt the new International Association of Diabetes and Pregnancy Study Groups (IADPSG) criteria by the end of this year, but there has been uncertainty over its effects on case load.
Some experts have warned the move could increase GDM prevalence by 50%. But now a Wollongong-based study of glucose tolerance tests from 1275 patients has found the incidence would rise from 9.6% to 13%.
Writing in the Medical Journal of Australia, Professor Robert Moses and colleagues from Wollongong Hospital suggested this was likely to be similar to the overall national increase.
Medical Journal of Australia;
2011; 194 (7): 338-340
Aetiology / Risk Factors
Family history of type 2 diabetes: having a first-degree relative with type 2 diabetes leads to lifetime risk of 40%; similarly 25% to 33% of all type 2 diabetics have a family history of the condition.
Age older than 40 years
Excess body fat, particularly truncal obesity with waist circumference >88 cm
Sedentary lifestyle with diet high in fats and calories
Glucose intolerance, dyslipidaemia, hypertension
History of gestational diabetes
History of polycystic ovarian syndrome
Aboriginal or Torres Strait Islander, Pacific Islander, Indian or Chinese, African American, Hispanic American, and Native American descent.
Low birth weight and/or malnutrition in pregnancy may cause metabolic abnormalities in a foetus that later lead to diabetes.
Diet and Lifestyle
Goals during pregnancy should be to manage blood sugar levels and prevent excessive weight gain in the mother or baby, whilst still providing a range of essential nutrients.
Diet should be relatively low fat, especially saturated (animal) fats. Essential fatty acids from nuts, seed and fish should be emphasised.
Refined carbohydrates including sugar, sweets, fruit juices, white breads, pasta and potatoes should be avoided. These foods have a high glycaemic index and are damaging in any amount for diabetics.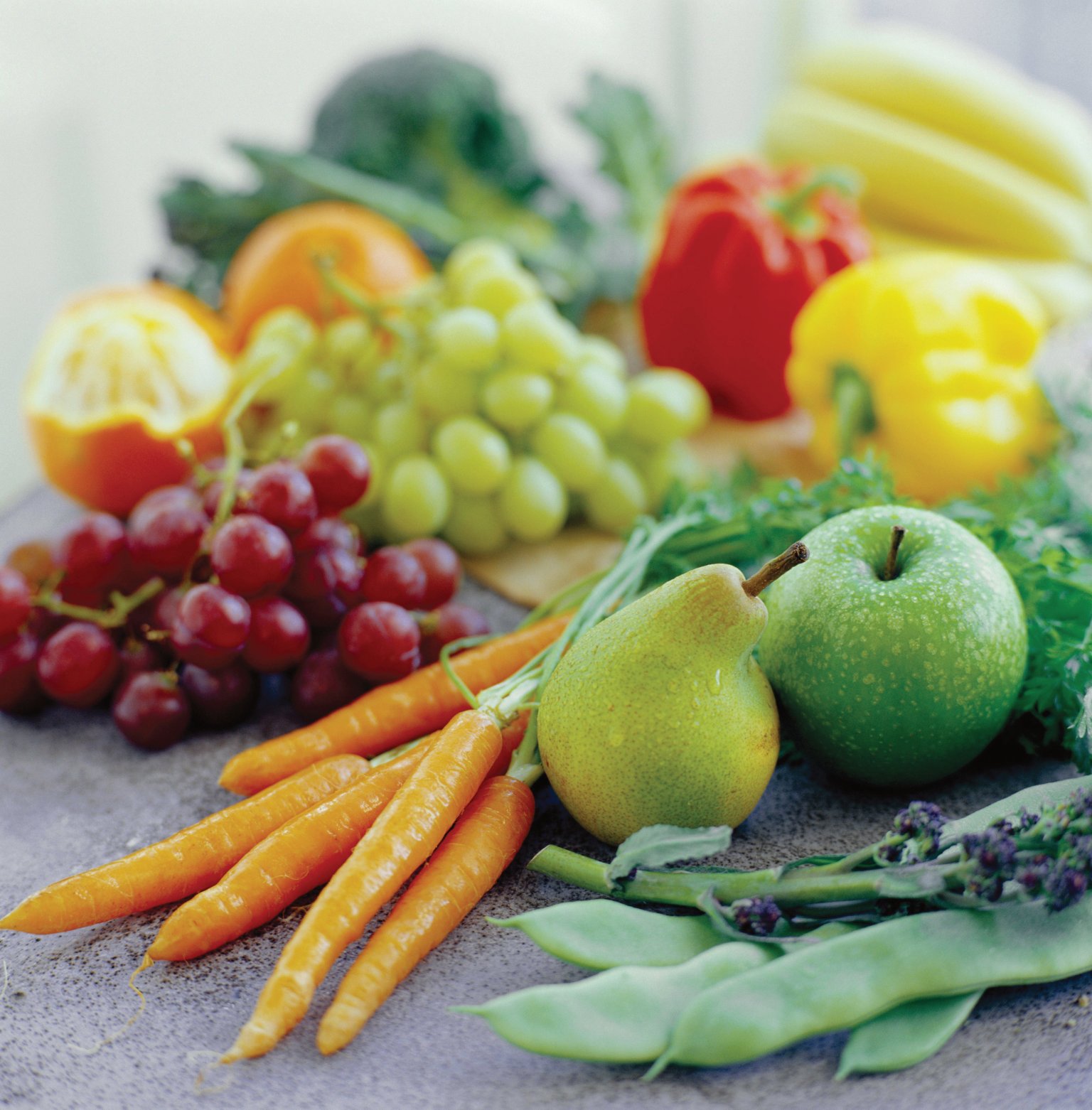 A diet high in fresh fruit (whole), vegetables (non-starchy), essential fatty acids and lean protein sources provides essential phytonutrients, antioxidants, magnesium and helps to control inflammatory processes in the blood vessels.
Smoking cessation is the highest priority in currently smoking patients.
Regular aerobic exercise (starting slowly and increasing as patient's fitness improves) has been shown to stimulate non-insulin dependant glucose transport into cells.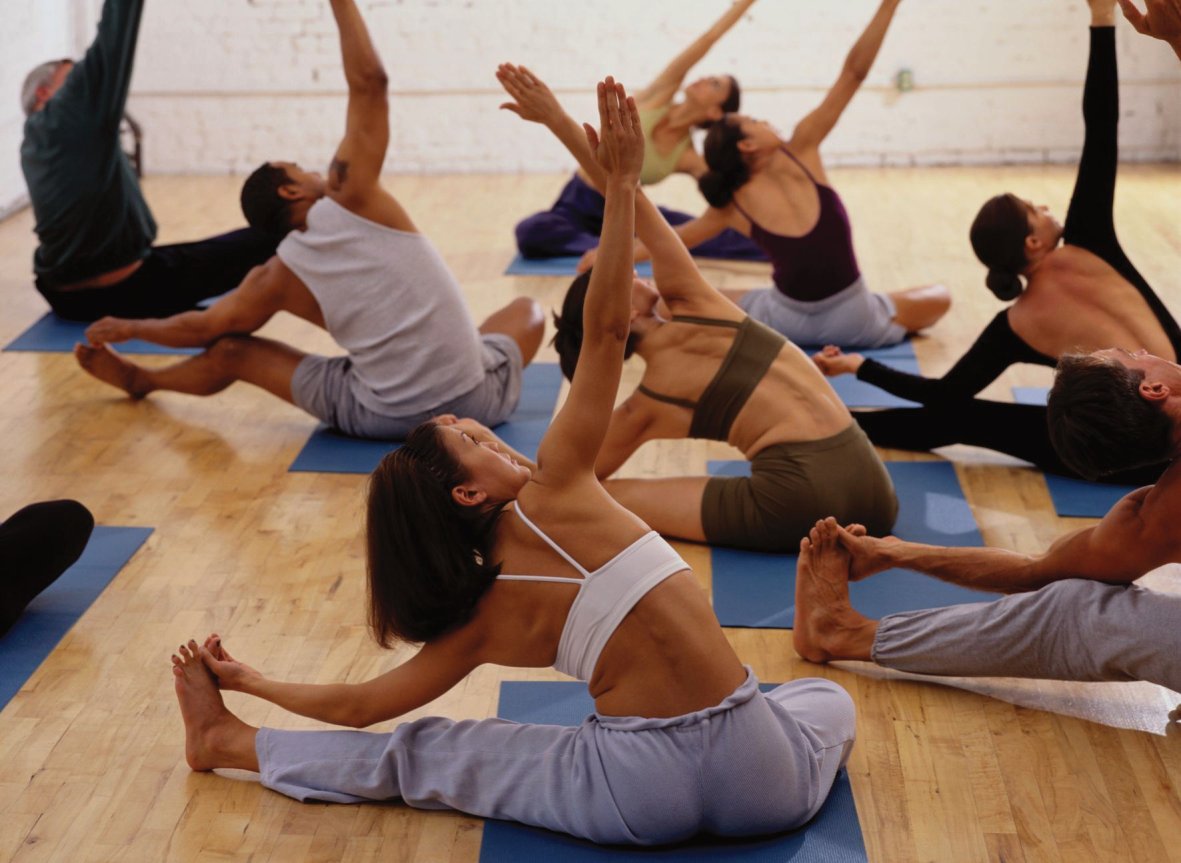 Red wine (in strict moderation), dark chocolate and other sources of phytonutrients such as green tea may be useful in moderation to reduce inflammation and plaque formation, and support healthy nitric oxide production.
If you are looking for a food that is protective in all these aspects, see:
www.food2live.org
/