Shopping Cart
Your Cart is Empty
There was an error with PayPal
Click here to try again
Thank you for your business!
You should be receiving an order confirmation from Paypal shortly.
Exit Shopping Cart
Bacteria in our gut and our brain's health


Many of you have completed or are undergoing a Detoxification Program.
The Integrated Detoxification Program is the most effective way of giving your body a thorough 'spring clean' and get you feeling fantastic again.
It helps you to remove toxin exposure through dietary and lifestyle changes; remove bad bacteria and waste from your digestive system; renew your digestive lining and the healthy bacteria that improves your digestive function; and releasing your body's toxins so they can be eliminated.
In general, by having a healthy microbiota in our intestine, we are more likely to have a more responsive and alert immune system that will protect us from many forms of nasty diseases.
The relationship between our gut flora and our mental health is becoming more obvious and is being promoted by many health authorities as the basic causation of many mental disorders…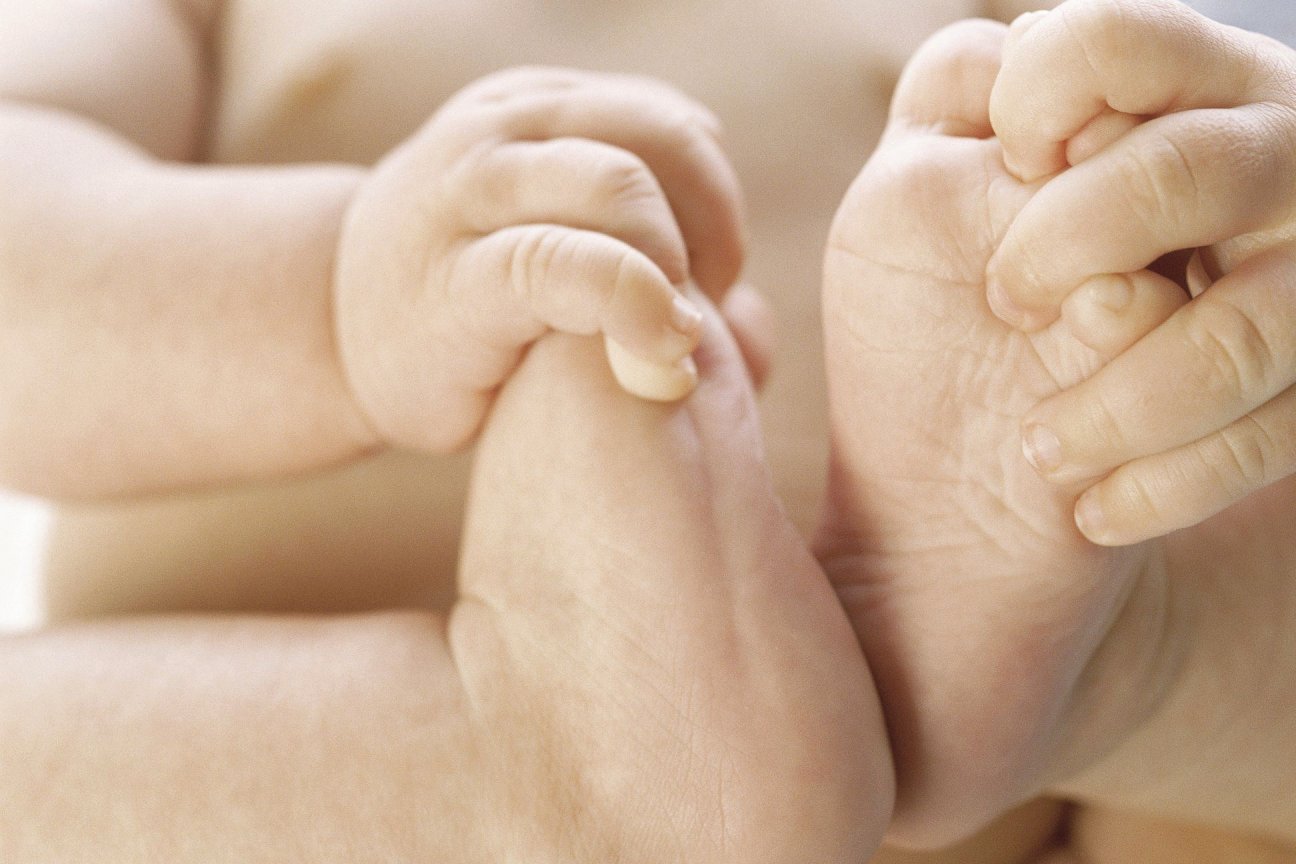 …including autism.
It is very dramatic and disturbing learning that we could prevent autism and we are not doing it. It is possible to test and make sure that little infants are healthy in their gut. If they have an established gut flora, they are protected in order to receive the insult of vaccination.
By doing a simple urine test and sometimes a stool analysis test, we can determine if a baby has a well established intestinal microbiota.
It would be a urine test like the one you had after your first step in the Detoxification Program.  
Bad bacteria produce residues that show in our urine.
Have you had a Detoxification Program?
Does your baby have a healthy microbiota?
To ensure the health of your baby, please make sure that 
both parents are healthy before conception.
breast feed your baby.
the mother should have a good diet that includes fermented foods, and if possible to have a probiotic supplement.
Please share the news:
                            AUTISM...could be prevented!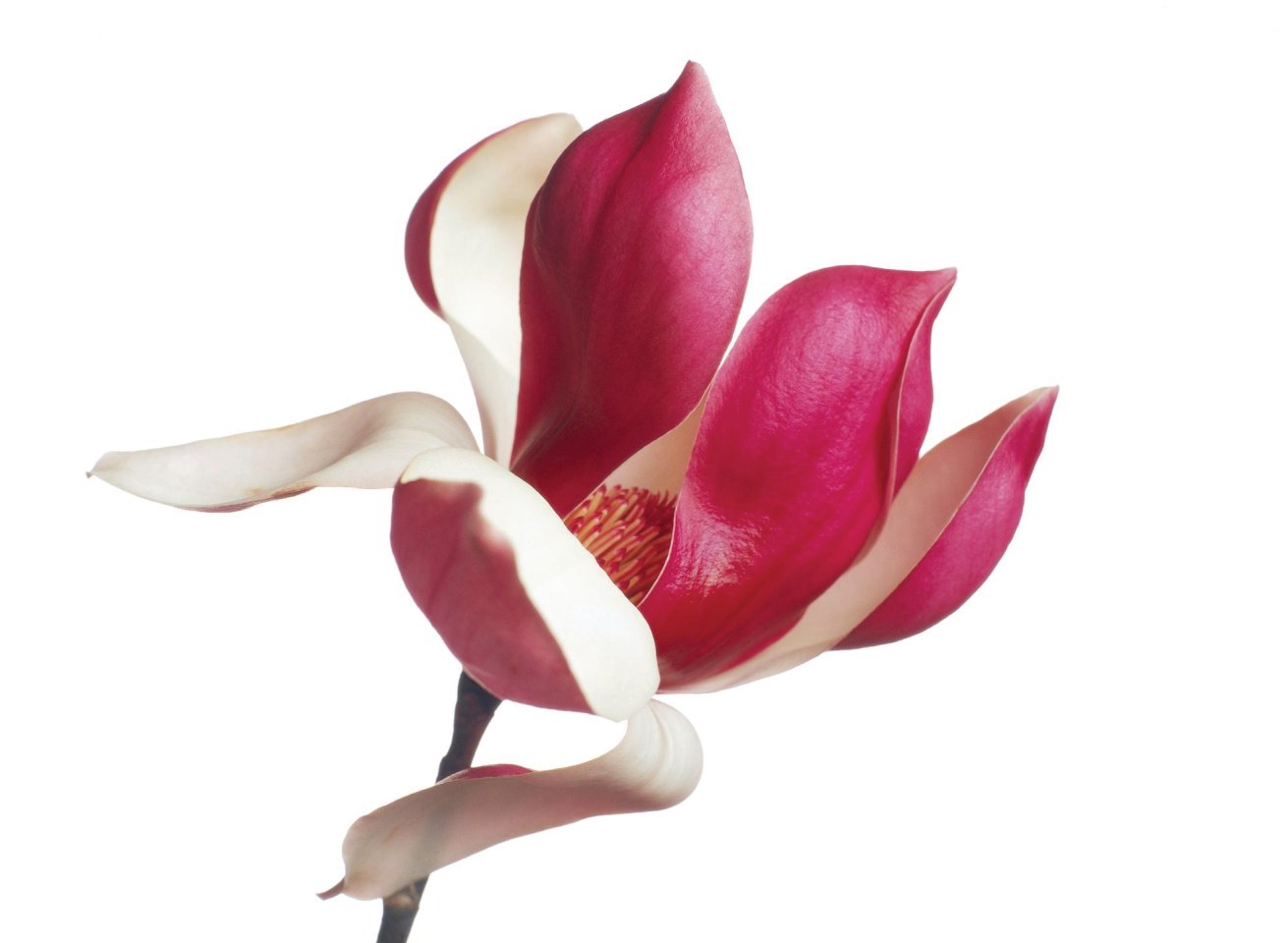 Maria Augustyn ND, BHSc, RMT
    04 1607 3366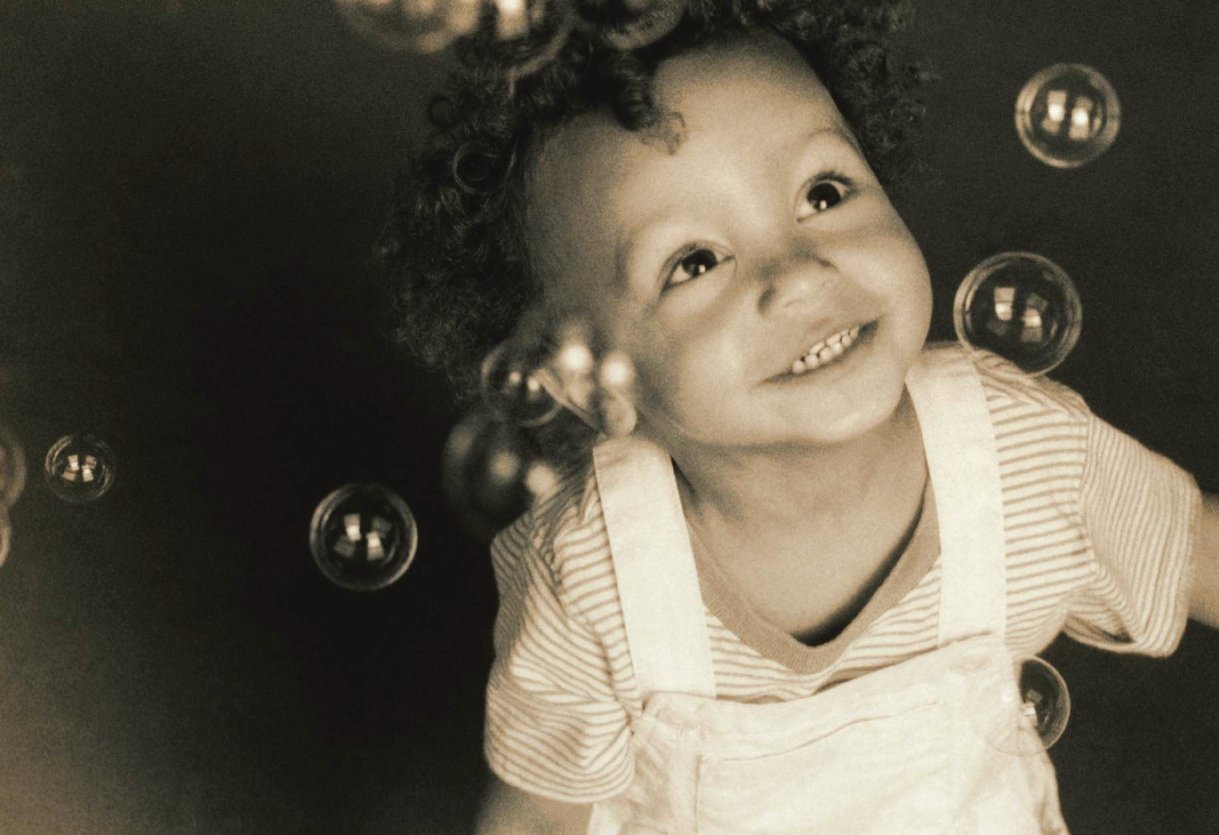 Lead exposure may affect 100,000 children
As many as 100,000 Australian babies and preschoolers mayhave blood lead levels that put them at risk of impaired brain development andbehavioural problems, according to the authors of a new analysis who sayAustralia's threshold value should be urgently revised to one tenth of thecurrent standard.
Environmental health specialists led by Mark Taylor fromMacquarie University made the calculation by extrapolating exposure rates in USchildren to the Australian population of those aged from birth to four years.
Professor Taylor said the current Australian recommendation that people be treated if they have morethan 10 micrograms per decilitre of lead in their blood was "obsolete", and pointedto a finding of the US National Toxicology Program that detrimental effectswere possible even below 5 micrograms per decilitre – the current US thresholdfor treatment.
In a letter in the Medical Journal of Australia today,the specialists call for "legislation and standards ... to achieve blood leadlevels below 1 microgram per decilitre."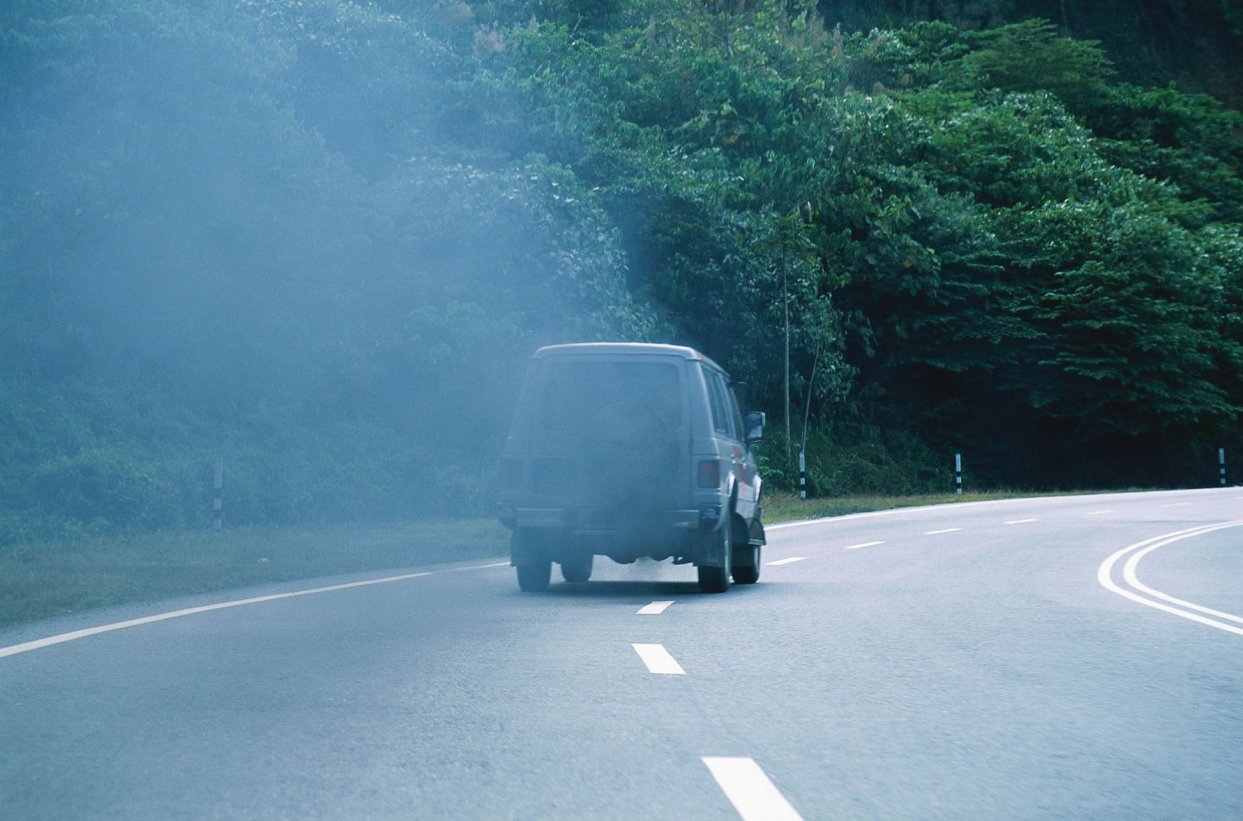 The National Health & Medical Research Council isreviewing the effects of lead exposure and expects to issue advice later this year.
A spokesman said it would, "consider the [US] recommendations... on the health effects of lead, specifically at different levels ofexposure."
 How does lead get into a child's body?
Kids can take inlead by breathing or swallowing lead dust or by eating soil or paint chips thatcontain lead. Lead is not absorbed through the skin.
Drinking water(used to make formula and for cooking) is another source of lead, especially inolder homes. You can't see, smell, or taste the lead, and boiling the waterwon't eliminate it.
Even childrenwho aren't chewing on paint chips can get lead into their system if there'slead-based paint in or around their home or another building they spend timein.
Doors and windowframes covered with lead paint release tiny particles of lead dust into the airevery time they're opened or closed. Kids may breathe in this lead dust or pickit up on their hands when it settles on floors and furniture. Once the leaddust is on their hands, it's a quick trip to their mouth when they lick theirfingers or eat with their hands.
Pregnant women withelevated levels of lead in their blood can transfer lead to their unborn baby.
Where are children mostlikely to encounter lead?
Here are themost likely situations – and other sources of lead to watch out for. 
Living in anolder home: The age of yourhouse is an important factor. In general, the older your house is, the morelikely it is to have lead-based paint and the greater the amount of lead thepaint will have.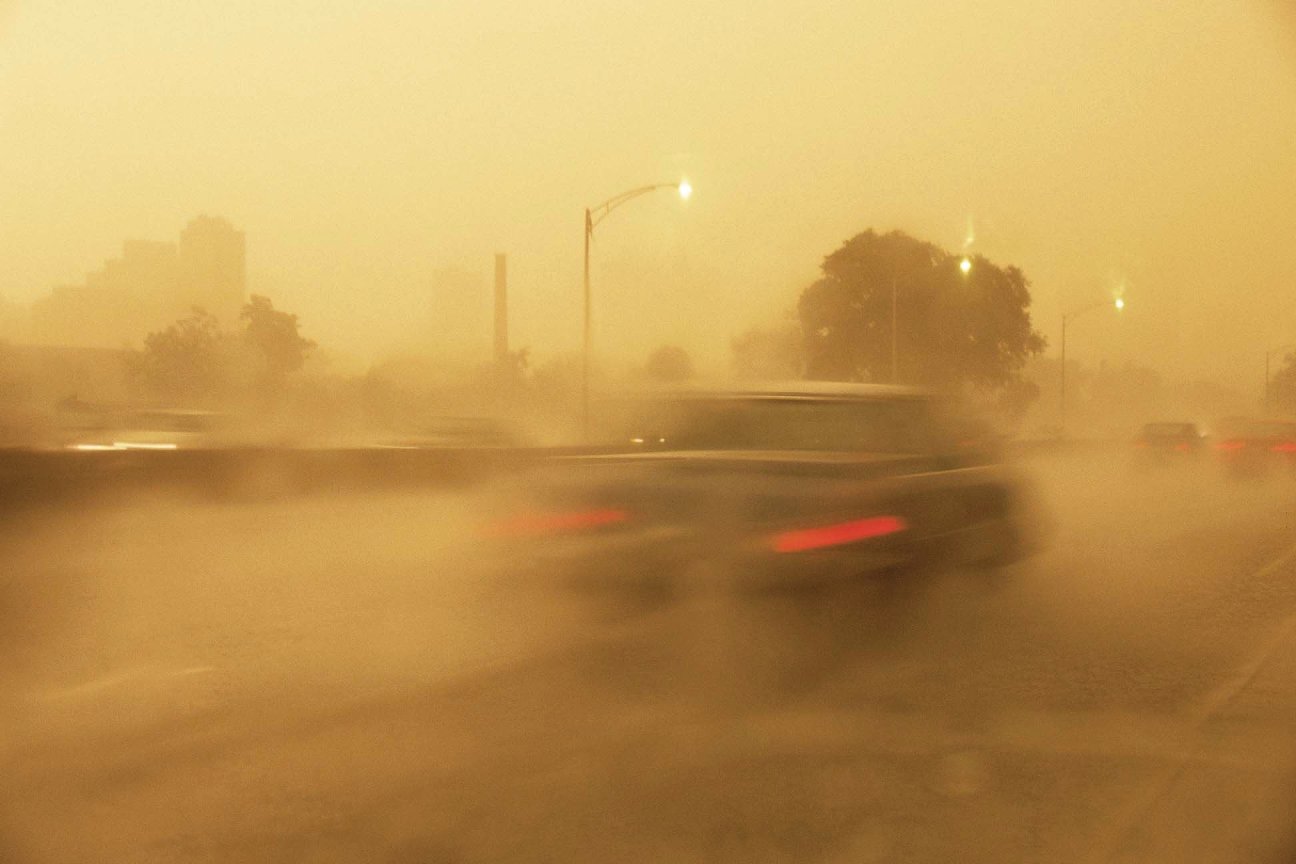 Older homes arealso more likely to have lead pipes, which can leach lead into water used fordrinking, making formula, and cooking. 
Spending timein or near any older building: Your child may also be at risk if he attends day-care or school in anolder building, plays in a yard near an older home that's being renovated, orfrequently visits a friend who lives in an older home.
Being near afreeway or industrial area:The lead that these sources have put into the air over time is likely to havecontaminated the soil nearby.
Carrying leadinto the house: People withcertain jobs and hobbies can inadvertently bring lead residue home on theirhands and clothing. If you work with stained glass or pottery, refinishfurniture, or visit indoor shooting ranges, be sure to change your clothes andwash your hands before returning home.
Other commonsources of lead:
·        Oldfurniture, playground equipment, and toys painted or varnished with alead-based product. (Repainting these items may not be enough to make them safe.The lead paint may have to be removed through a special process first or atleast be sealed in.)
·        Oldvinyl flooring
·        Oldplumbing – lead pipes, or copper pipes joined with lead solder
·        Olderor imported brass faucets
·        Brasskeys (Don't let your child play with any kind of keys.)
·        Leadcrystal glassware
·        Sometoy jewellery
·        Potterywith lead glaze (especially common in ceramics made in developing countries)
·        Importedfood in cans sealed with lead solder
·        Leadfishing weights
·        Oldbatteries
·        Somehobby materials (like stained glass supplies)
·        Someimported makeup (kohl, kajal, surma)
·        Factories(smelters, battery plants, foundries, incinerators)
Leadoccasionally pops up in unexpected places. Some candles have metal-cored wicksthat put unsafe amounts of lead into the air when you burn them, for example,so stick to candles with paper or cotton wicks.  
In 1996, the CDCdiscovered that some imported vinyl mini-blinds contained lead that had beenadded to stabilize the plastic. Government tests showed that some of theseblinds produced lead dust in dangerous amounts, and the blinds were withdrawnfrom the market. If your home contains non-glossy vinyl mini-blinds from 1996or earlier, you should think about replacing them
Should I have my child tested?
It might be a good idea,especially if you have concerns about his exposure – if you live in an olderhouse, for example, or a neighbour has been renovating an older house, or ifyour child attends day-care or school in an older building. The screening is a simpleblood test.
The American Academy of Paediatricsrecommends routine screening at age 1 and 2, unless you know for sure that yourchild hasn't been exposed. The CDC suggests that state and local healthofficials determine the appropriate screening criteria for their areas, so thatmore children who have been exposed to lead will be screened while children whoare less likely to have been exposed won't be screened unnecessarily.
Other groups – like theCoalition to End Childhood Lead Poisoning and Healthy Child Healthy World –recommend testing annually beginning at age 1 until age 5 or 6.
The Environmental ProtectionAgency (EPA) recommends that children who are at risk for lead exposure betested at 6 months of age and then every six months until age 2 and thenannually until age 6.
Even if your child isn't atrisk, the EPA recommends testing at ages 1 and 2. After age 5 or 6, mostexperts don't recommend routine testing.
Talk with your child's doctorabout whether testing your child for lead is a good idea. If you have reason tosuspect that your child may have been exposed to lead, insist that he betested, regardless of his age.
What about acute lead poisoning?
Fortunately, acute leadpoisoning is rare. If you're aware of the sources of lead mentioned here andtake the appropriate precautions, the chances of your child developing aserious case of lead poisoning are quite low.
There are cases, however, inwhich a parent is unknowingly giving child doses of lead. Certain Hispanic andAsian folk remedies – like greta and azarcon, used to treat stomach upset, and pay-loo-ah, used for rash and fever – contain dangerous levels oflead, for example.
What are the symptoms of lead poisoning?
A child may have no symptoms,even if he has unsafe levels of lead in his body.
If there are symptoms, theycan include fatigue or hyperactivity, irritability, aggressive behaviour,reduced attention span, loss of previous developmental skills, difficultysleeping, anaemia, abdominal pain, loss of appetite, weight loss, constipation,vomiting, headache, and problems with balance and motor control.
What's the treatment for lead poisoning in children?
A lead blood level greaterthan 10 micrograms/decilitre (mcg/dl) is unsafe. And a level higher than 45mcg/dl is considered very high.
If your child has an elevatedblood level, the doctor will take steps to help you identify and eliminatepossible sources of lead in his environment. Once your child's exposure isended, his body will slowly rid itself of lead.
The doctor may also recommenddietary changes to ensure that your child is getting adequate iron, calcium,and vitamin C, as well as foods that are low in fat. And your child will beretested periodically to make sure his lead levels are going down.
If the level of lead in yourchild's blood is very high, the doctor may recommend a treatment calledchelation therapy. Sometimes this therapy can be done orally, but it mayrequire hospitalization and IV medication.
How can I protect my child from lead?
Take these steps to protectyour child from lead poisoning:
·        Make sure he eatswell. If your child is well nourished, his body will be less likely to absorblead even if he's exposed to it. (Fried and fatty foods allow the body toabsorb lead faster.) It's particularly important to eat a diet that providesenough iron, calcium, protein, vitamin C, and zinc.
·        Keep your child'shands clean. Wash his hands – or teach him to wash his hands – several times aday, particularly when he comes in from playing outside and before eating ameal or snack (something you'll want to him to do anyway).
·        Keep your homeclean. Wipe up paint chips and dust with a disposable wet cloth and damp mopyour floors. If you're in the market for a new vacuum cleaner, consider onewith a HEPA filter. Not only will it trap lead dust particles, it'll clear theair of some possible allergens as well.
·        Make sure that yourchild's crib or bed, playpen, and toys don't have any peeling paint.
·        If your child is ababy or toddler, prevent him from chewing on painted surfaces, such aswindowsills, cribs, play yards, or furniture.
·        If your child goesto day-care or school, find out when the building was built and whether it hasbeen tested for the presence of lead. Do whatever's possible to provide himwith a lead-free day-care and school environment.
·        Test your tap waterand take steps to eliminate lead if necessary.
Food as medicine
Parsley and coriander(cilantro) are among the most famous of foods that chelate. Research shows thatparsley is extremely effective at removing mercury from the body as well asother toxic heavy metals. Cruciferous vegetables such as broccoli and kalecontain antioxidants that increase the production of detoxifying enzymes in thebody. Garlic is also a great food for
oral chelation.
Make an appointment today to have an assessment done on your child's nutritional habits, and start to support his/her growing body and brain, in order to achieve their best development.
Ring:
(02) 96713867
0416073366
Sources:
6minutes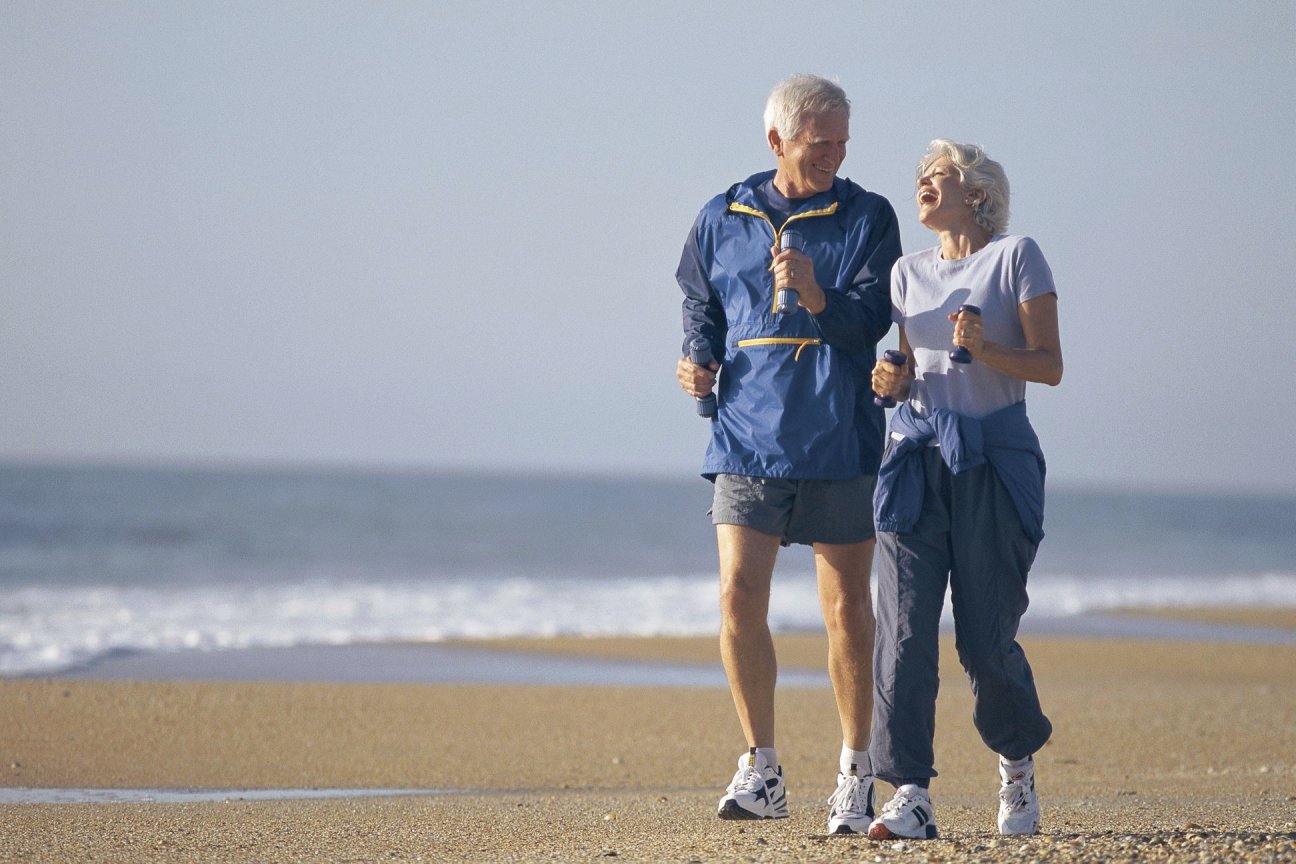 The FEAR Word...
Cancer is a life altering experience for the person involved, as wellas their close family and friends. However, it doesn't occur over night. Inreality, cancer is the manifestation of chronic disease that has beendeveloping over time, with many factors contributing to its onset andprogression. The good news is that there is a multitude of supportive andpreventative measures available that can help you transform fear intounderstanding and empowerment, leading to a happier, healthier state of wellbeing.
The Seed and Soil of Cancer
As far back as 1889, an English surgeon, Stephen Paget proposedthe 'seed and soil' concept - that the spread of cancer depends on cancercells, "the seeds", and the environment in the body, which he called "the soil".It can take the body many years to produce the "soil" or environment that isjust right for cancer to flourish. Cancer may develop when changes occur insidethe cell and when coupled with the appropriate internal environment, the cancercell can proliferate in an uncontrolled manner.
More than 100 years later, the "seed and soil" concept still holdstrue; it is both the health of individual cells and the environment in the bodythat may determine whether a cancer may develop or not. By taking active stepsto improve our health, we have the potential to alter the environment in our bodies,reducing the risk of chronic disease and maintaining long-term health.
Prevention is Best Practice
You may be surprised to hear that genetics accounts for only
5-10% of cancers.1Research studies have shownthat healthy
diet and lifestyle factors have favourable effects in reducing
the incidence of many cancers, challenging us to modify our
diet and lifestyle for disease prevention.
The Protective Power of Herbal Medicine
The protective actions of particular herbs used in disease preventionare well documented. Key herbs can support the body's resistance and resilienceto chronic disease such as cancer. They provide anti-inflammatory,anti-carcinogenic and antioxidant actions which are all beneficial insupporting the
health of our cells:
Green tea: Oxidative stress has been shown to damage the DNAin cells and can play a role in promoting cellular dysfunction implicated intumour development. EGCG (epigallocatechin gallate) is found in the leaves ofgreen tea and is a powerful antioxidant which can protect against degenerativediseases. It may also be beneficial in preventing the cellular changes seen incancer development.
Turmeric: Curcumin is the active constituent of turmeric. Thispowerful antioxidant and anti-inflammatory herb has been widely researched forits anti-carcinogenic actions.
Resveratrol: Resveratrol is a phytochemical that is found in certainplants, in particular grapes. It has been shown to be an effectiveanti-inflammatory and inhibits the growth of a wide variety of tumour cells.
Yerba Maté: This herb has a long history of use as a tonic andstimulating drink in South America. It protects against oxidative damage, canpromote energy production and increases antioxidant defences.
Food Can Produce or Reduce Inflammation
The typical Western diet may actually promote inflammation; highamounts of sugar and refined carbohydrates break down quickly into glucose andhave been shown to induce inflammatory changes that are linked with manychronic diseases. In some susceptible people, foods such as dairy products andgluten-containing grains can trigger an inflammatory response.
Diet and Lifestyle Tips for Long-Term Health
The following diet and lifestyle recommendations can help keepyour cells and your body healthy for the long-term:
Quit smoking: Smoking is carcinogenic so make it apriority to quit smoking for disease prevention and anti-aging.
Minimise exposure to environmental toxins in thehousehold and workplace.
Make stress management a priority and ensure youare getting a good night's sleep. Ask us about our Stress Less program forsupport during stressful periods.
Obesity and inactivity have been linked withcancer, so stay active and maintain a healthy weight.
Get moving! Just 30 minutes of movement andexercise enhances wellbeing and can help with disease prevention.
Cancer cells are said to be 'addicted' to sugar asthey are fuelled by glucose. Minimise your intake of processed, refined foodsto maintain healthy blood sugar balance.
Eat a diet rich in fresh fruits, vegetables andcancer preventing antioxidants. Choose organic food where possible as it provideshigher levels of protective nutrients.
Drink pure, filtered water preferably from glass orBPA free bottles.
Empowered for Health
Consider cancer in a new light and accept the challenge to takeresponsibility for your health. Herbs and nutrients, together with a healthydiet and lifestyle may well be the ultimate tools for disease prevention.
Make anappointment soon and take charge and responsibility for your own health.
MariaAugustyn ND
Healt World Newsletter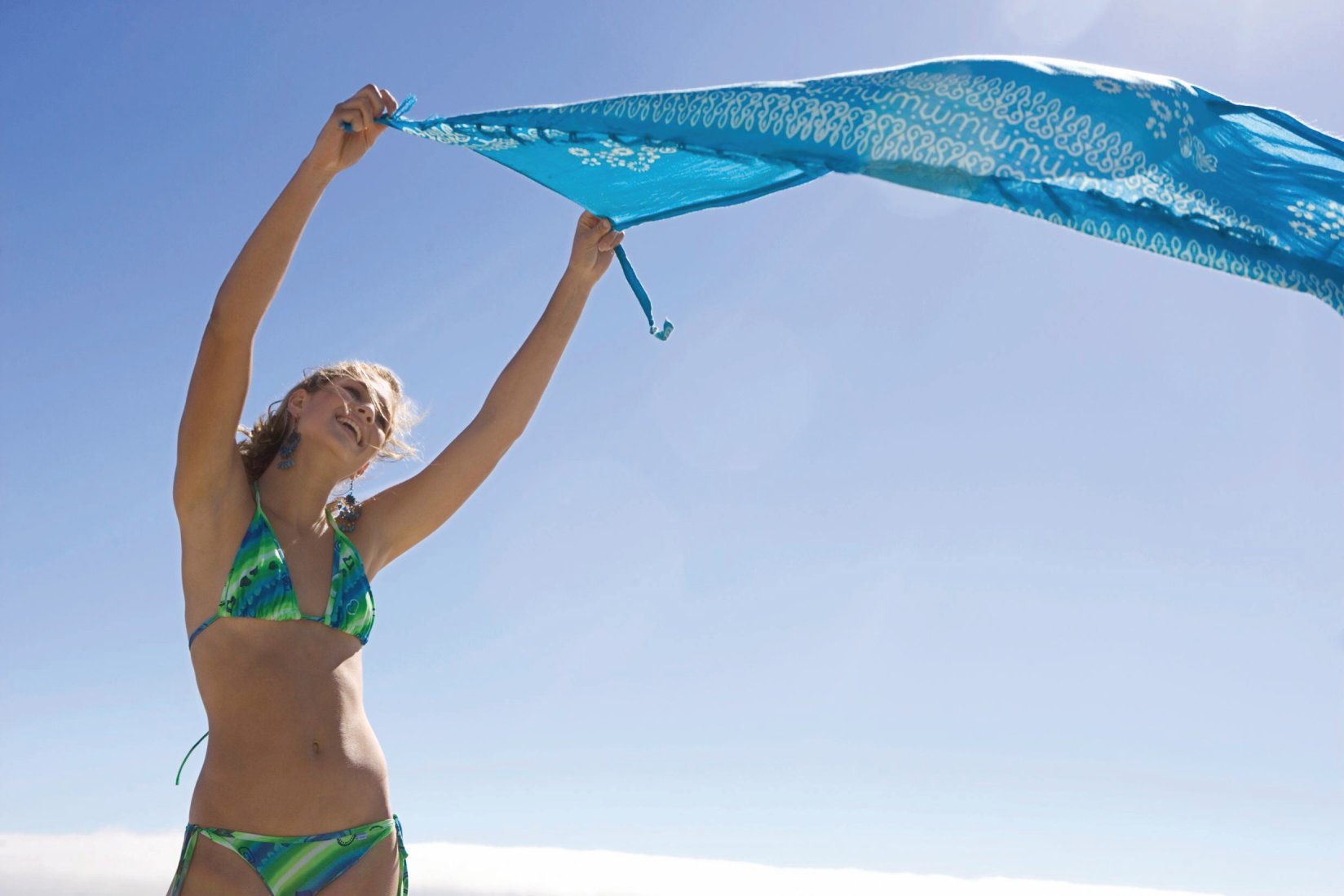 Maternal vitamin D supplements may help language
Vitamin D deficiency during early pregnancy is associated with an almost two-fold higher rate of language impairment in the offspring; a study from WA has shown.
In a long term follow up study of children born between 1989 and 1991, researchers found that maternal serum vitamin D levels at 18 weeks of pregnancy were related to language difficulties in the children at five and 10 years.
However, contrary to other studies, vitamin D insufficiency during pregnancy was not linked to offspring behavioural or emotional  problems at any age, according to the findings published in Pediatrics (online Feb 13).
Researchers from the Telethon Institute for Child Health in Perth say one of the intriguing findings from their research was the suggestion of a threshold for serum vitamin D levels. Rather than a dose-response relationship, they found that there was a cut-off  level of 50nmol/L for circulating 25 (OH)-vitamin D levels, below which the language impairment was seen.
This threshold effect was similar to that seen for vitamin D levels and other health outcomes such as bone density and colorectal cancer risk, they note.
They say the developing fetus is completely reliant on maternal vitamin D stores, and vitamin D performs a number of physiological and endocrine roles fundamental to neurodevelopment.
"Maternal vitamin D supplementation during pregnancy may reduce the risk of developmental language difficulties among their children," they conclude.
Michael Woodhead
6 minutes
You have a headache...just add water!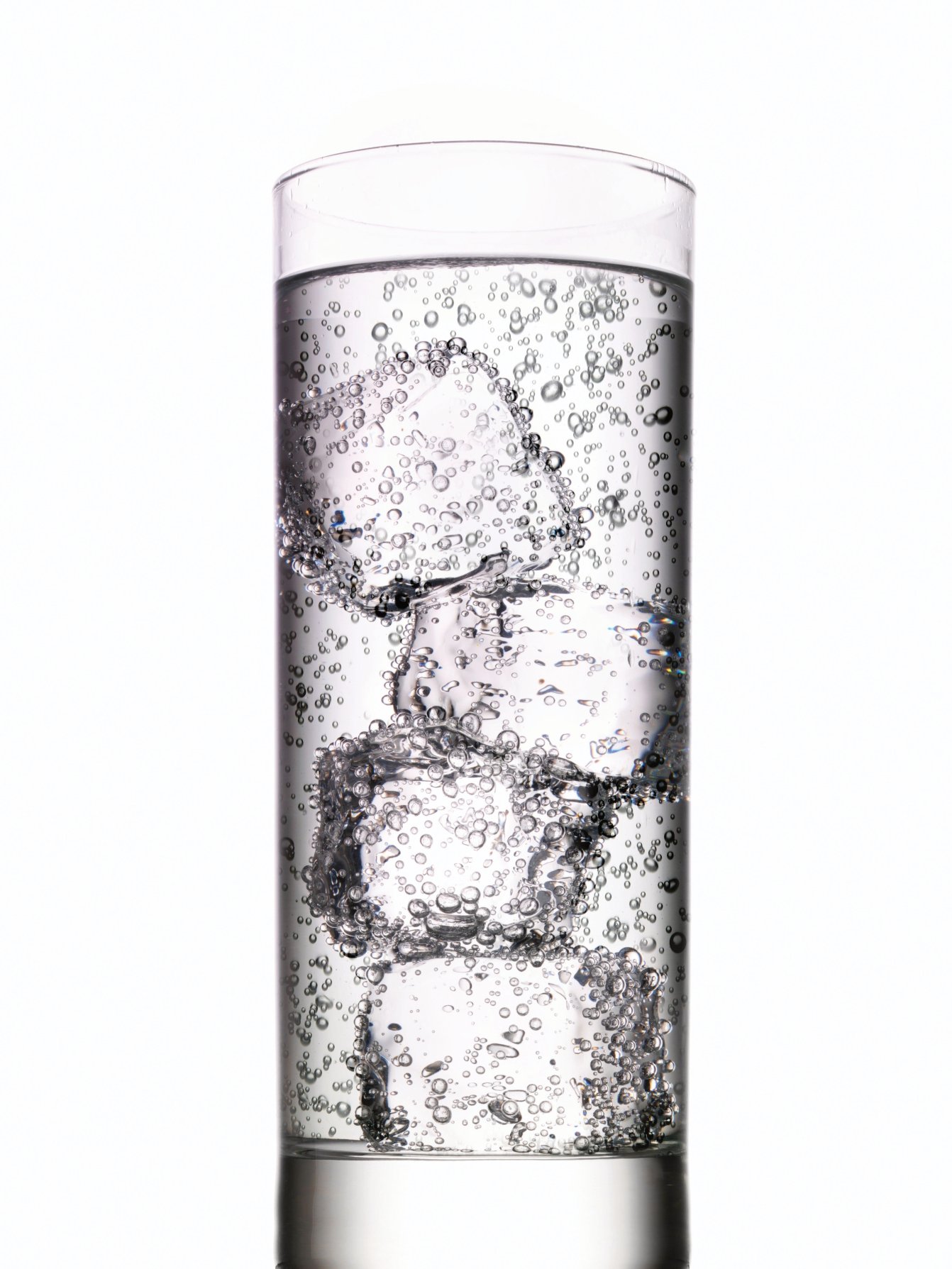 Patients with recurrent headaches should be advised to drink more water, a randomised trial concludes.
Although advice to drink an extra 1.5L per day did not cut actual numbers of headaches, it did significantly boost patients' perceived quality of life and led many to feel their headaches improved.
And given the low risk associated with the approach, the researchers say all headache patients should try it, at least for a time.
The study involved 102 primary-care patients in the Netherlands who had experienced multiple headaches in the preceding month, and who were drinking less than 2.5L of fluid per day.
All were advised by their GP to reduce stress and sleep better, and directed to self-help materials if they wanted to know more.
Half of the participants were also advised to increase their daily water intake by 1.5L — ideally split into three portions of 0.5L, spread throughout the day.
After three months, patients in the water group were consuming an average of 842mL more water per day than before.
They also scored significantly higher on scales of quality of life and functioning — 47% met the study's definition of "much improvement", compared to just 25% of patients in the control group.
However there was no significant difference between groups in the number of days with moderate or severe headaches, or the number of days on which medications were used.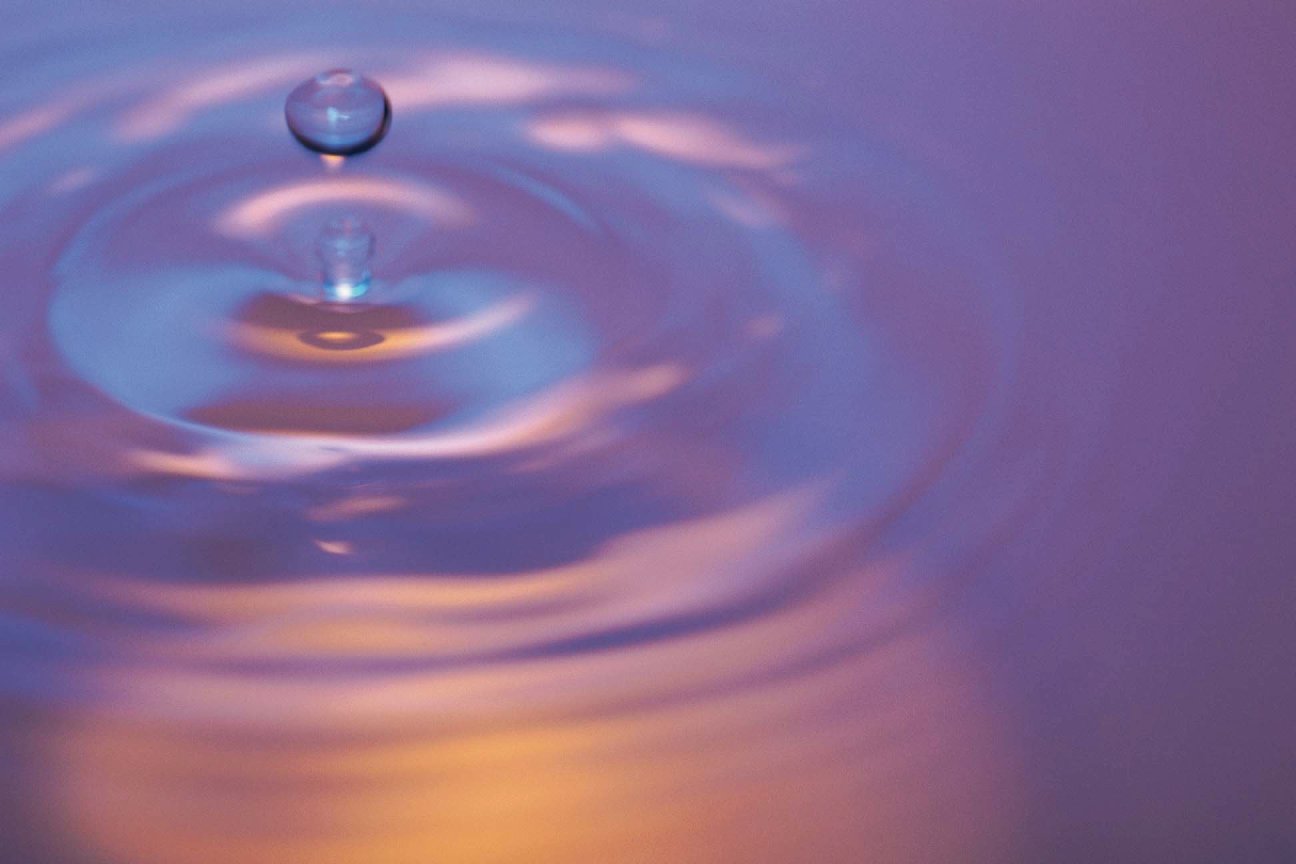 "Considering the observed positive subjective effects … we suspect that some headache patients do benefit from drinking more water," said the researchers, whose study was published in Family Practice (online).
"However these findings need replication and better investigation in specific subpopulations.
"In the meantime, it seems reasonable to recommend headache patients to try this non-invasive intervention for a short period of time to see whether they experience improvement."
Family Practice 2011
If your headaches persist, consider a Detoxification Program.
A CLEAR LINK: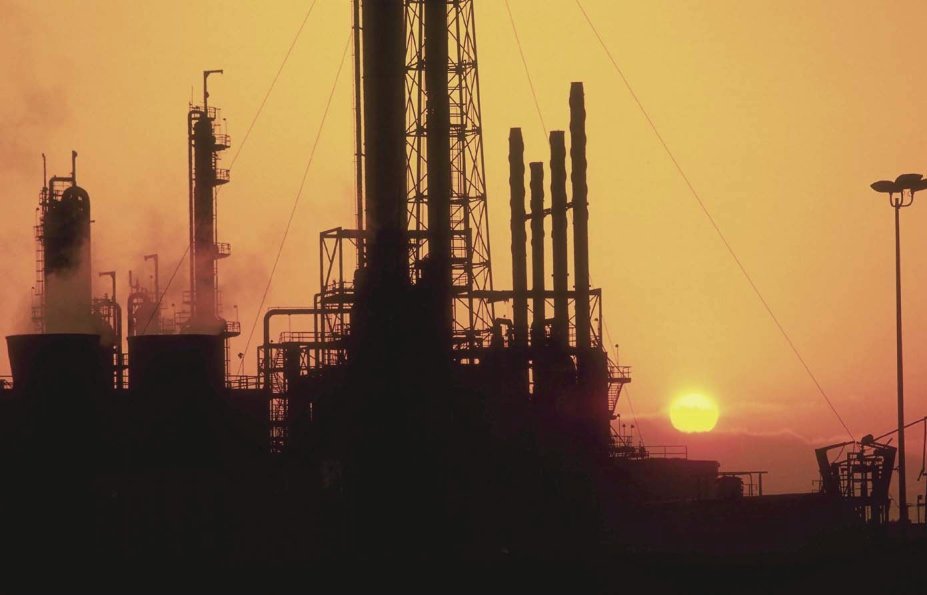 AIR POLLUTION AND HEART DISEASE 


Environmental toxicants such as dioxins, PCBs, and pesticides can pose a risk for cardiovascular disease.
For the first time a link has been demonstrated between atherosclerosis and levels of long-lived organic environmental toxicants in the blood. 
The study, carried out by researchers at Uppsala University, was published this week in the journal Environmental Health Perspectives.
Cardiovascular diseases, including heart attacks and strokes, are the most common cause of death in industrialised countries, and the most important underlying cause of these diseases is atherosclerosis. Unbalanced blood fats, diabetes, smoking, and high blood pressure are traditionally recognised risk factors for atherosclerosis.
Previous studies have also reported possible links between cardiovascular disease and high levels of persistent (long-lived and hard-to-degrade) organic environmental toxicants, such as dioxins, PCBs, and pesticides. These compounds are fat-soluble and can therefore accumulate in vessel walls. However, no earlier studies have investigated possible links between exposure to these compounds and atherosclerosis.
The current study measured the circulating levels of the above group of compounds in about 1,000 Swedes living in Uppsala. Atherosclerosis in the carotid artery was also measured using ultrasound.
The findings show a clear connection between increasing levels of environmental toxicants and atherosclerosis, even after taking into consideration the traditional risk factors. There was also a link to tangible signs of fat accumulation in vessel walls.
"These findings indicate that long-lived organic environmental toxicants may be involved in the occurrence of atherosclerosis and thereby lead to future death from cardiovascular diseases," says Lars Lind, professor at the Department of Medical Sciences, Uppsala University.
"In Sweden, and in many countries in the world, many of these substances are forbidden today, but since they are so long-lived they're still out there in our environment. We ingest these environmental toxicants with the food we eat, and since they are stored in our bodies, the levels grow higher the older we get," says Monica Lind, Associate Professor in Environmental Medicine at Occupational and Environmental Medicine.
The researchers will continue to study how these compounds affect atherosclerosis in experimental models. In addition they will monitor the individuals included in their study to determine whether a direct connection exists between exposure to these substances and the occurrence of heart attacks and strokes in humans.
Funding: The study was funded in part by the Swedish Research Council and the Swedish Research Council Formas. 
Source: P Monica Lind, Bert van Bavel, Samira Salihovic, Lars Lind. Circulating Levels of Persistent Organic Pollutants (POPs) and Carotid Atherosclerosis in the Elderly. Environmental Health Perspectives, 2011
The Neuroscience of the Gut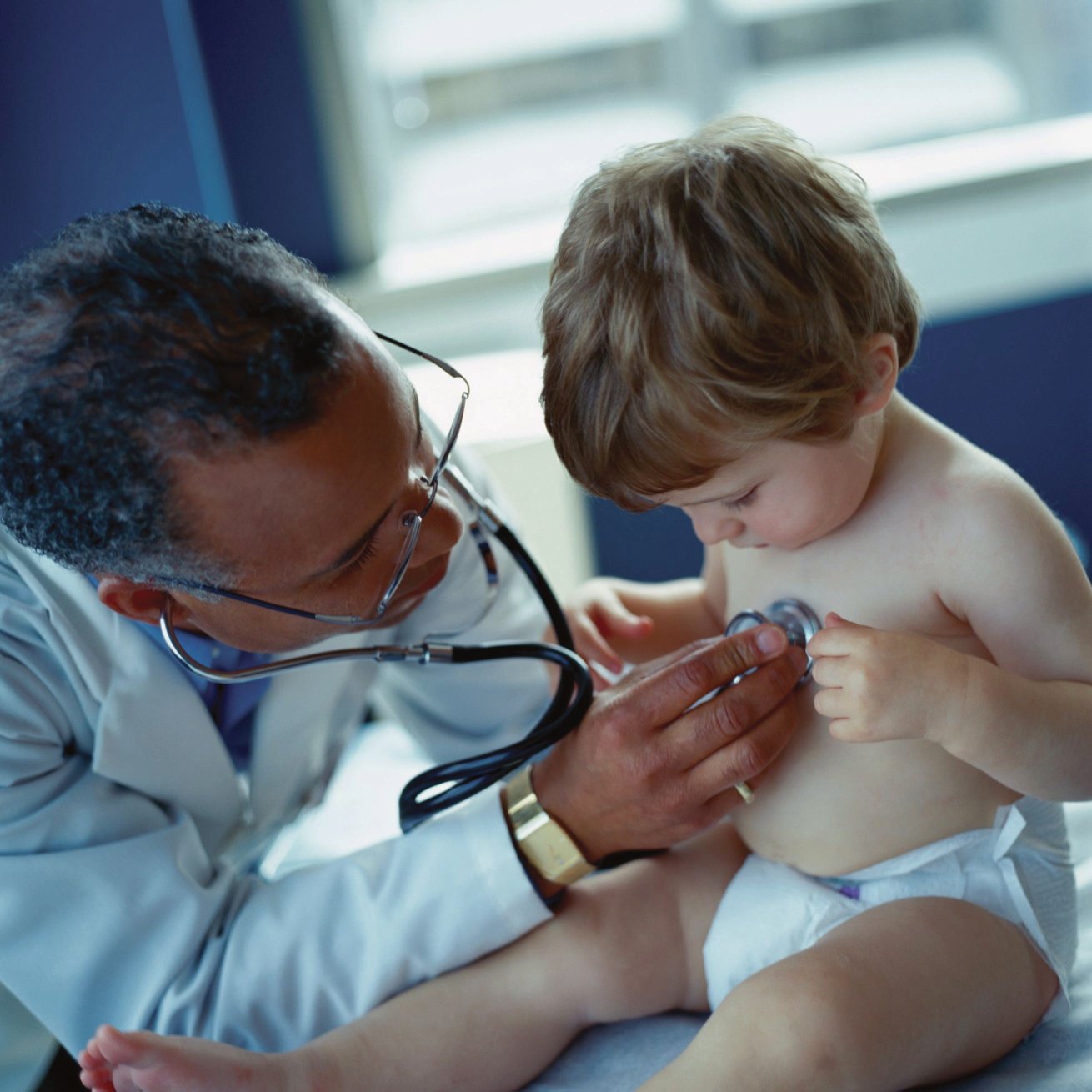 Strange but true: the brain is shaped by bacteria in the digestive tract
People may advise you to listen to your gut instincts: now research suggests that your gut may have more impact on your thoughts than you ever realised. Scientists from the Karolinska Institute in Sweden and the Genome Institute of Singapore led by Sven Pettersson recently reported in the Proceedings of the National Academy of Sciences that normal gut flora, the bacteria that inhabit our intestines, have a significant impact on brain development and subsequent adult behaviour.
We human beings may think of ourselves as a highly evolved species of conscious individuals, but we are all far less human than most of us appreciate. Scientists have long recognized that the bacterial cells inhabiting our skin and gut outnumber human cells by ten-to-one. Indeed, Princeton University scientist Bonnie Bassler compared the approximately 30,000 human genes found in the average human to the more than 3 million bacterial genes inhabiting us, concluding that we are at most one percent human. We are only beginning to understand the sort of impact our bacterial passengers have on our daily lives.
Moreover, these bacteria have been implicated in the development of neurological and behavioural disorders. For example, gut bacteria may have an influence on the body's use of vitamin B6, which in turn has profound effects on the health of nerve and muscle cells. They modulate immune tolerance and, because of this, they may have an influence on autoimmune diseases, such as multiple sclerosis. They have been shown to influence anxiety-related behaviour, although there is controversy regarding whether gut bacteria exacerbate or ameliorate stress related anxiety responses. In autism and other pervasive developmental disorders, there are reports that the specific bacterial species present in the gut are altered and that gastrointestinal problems exacerbate behavioral symptoms. A newly developed biochemical test for autism is based, in part, upon the end products of bacterial metabolism.
But this new study is the first to extensively evaluate the influence of gut bacteria on the biochemistry and development of the brain. The scientists raised mice lacking normal gut microflora, then compared their behaviour, brain chemistry and brain development to mice having normal gut bacteria. The microbe-free animals were more active and, in specific behavioural tests, were less anxious than microbe-colonized mice. In one test of anxiety, animals were given the choice of staying in the relative safety of a dark box, or of venturing into a lighted box. Bacteria-free animals spent significantly more time in the light box than their bacterially colonised littermates. Similarly, in another test of anxiety, animals were given the choice of venturing out on an elevated and unprotected bar to explore their environment, or remain in the relative safety of a similar bar protected by enclosing walls. Once again, the microbe-free animals proved themselves bolder than their colonized kin.
Pettersson's team next asked whether the influence of gut microbes on the brain was reversible and, since the gut is colonised by microbes soon after birth, whether there was evidence that gut microbes influenced the development of the brain. They found that colonising an adult germ-free animal with normal gut bacteria had no effect on their behaviour. However, if germ free animals were colonised early in life, these effects could be reversed. This suggests that there is a critical period in the development of the brain when the bacteria are influential.
Consistent with these behavioural findings, two genes implicated in anxiety -- nerve growth factor-inducible clone A (NGF1-A) and brain-derived neurotrophic factor (BDNF) -- were found to be down-regulated in multiple brain regions in the germ-free animals. These changes in behaviour were also accompanied by changes in the levels of several neurotransmitters, chemicals which are responsible for signal transmission between nerve cells. The neurotransmitters dopamine, serotonin and noradrenaline were elevated in a specific region of the brain, the striatum, which is associated with the planning and coordination of movement and which is activated by novel stimuli, while there were there were no such effects on neurotransmitters in other brain regions, such as those involved in memory (the hippocampus) or executive function (the frontal cortex).
When Pettersson's team performed a comprehensive gene expression analysis of five different brain regions, they found nearly 40 genes that were affected by the presence of gut bacteria. Not only were these primitive microbes able to influence signaling between nerve cells while sequestered far away in the gut, they had the astonishing ability to influence whether brain cells turn on or off specific genes.
How, then, do these single-celled intestinal denizens exert their influence on a complex multicellular organ such as the brain? Although the answer is unclear, there are several possibilities: the Vagus nerve, for example, connects the gut to the brain, and it's known that infection with the Salmonella bacteria stimulates the expression of certain genes in the brain, which is blocked when the Vagus nerve is severed. This nerve may be stimulated as well by normal gut microbes, and serve as the link between them and the brain. Alternatively, those microbes may modulate the release of chemical signals by the gut into the bloodstream which ultimately reach the brain. These gut microbes, for example, are known to modulate stress hormones which may in turn influence the expression of genes in the brain.
Regardless of how these intestinal "guests" exert their influence, these studies suggest that brain-directed behaviours, which influence the manner in which animals interact with the external world, may be deeply influenced by that animal's relationship with the microbial organisms living in its gut. And the discovery that gut bacteria exert their influence on the brain within a discrete developmental stage may have important implications for developmental brain disorders.
Heijtz RD, Wang S, Anuar F, Qian Y, Björkholm B, Samuelsson A, Hibberd ML, Forssberg H, Pettersson S. Normal gut microbiota modulates brain development and behaviour. Proc Natl Acad Sci U S A. 2011 Feb 15;108(7):3047-52. Epub 2011 Jan 31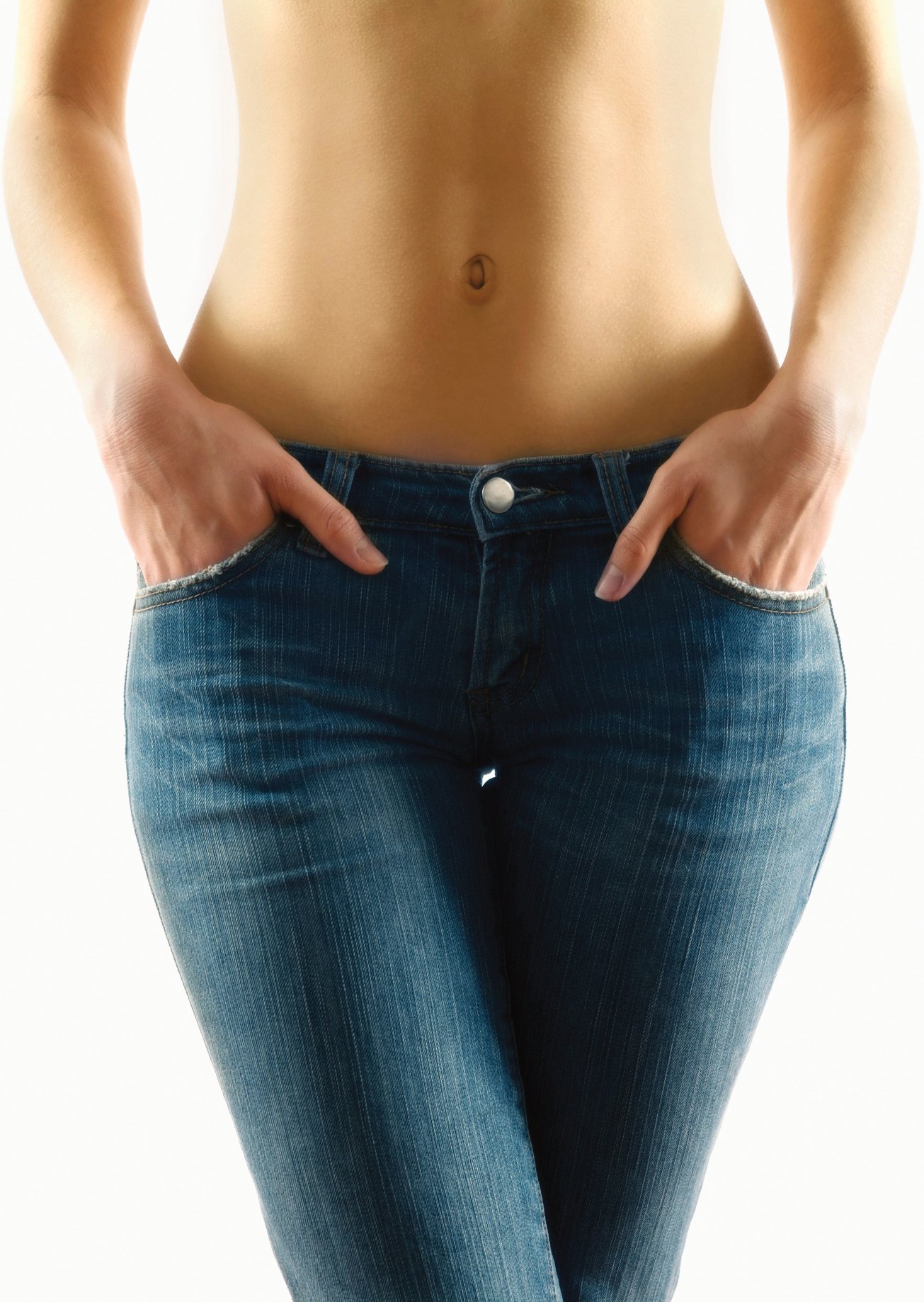 Blueberrin
May Inhibit Development of Fat Cells
The benefits of blueberry consumption have been demonstrated in several nutrition studies, more specifically the cardio-protective benefits derived from their high polyphenol content. Blueberries have shown potential to have a positive effect on everything from ageing to metabolic syndrome. Recently, a researcher from Texas Woman's University (TWU) in Denton, TX, examined whether blueberries could play a role in reducing one of the world's greatest health challenges: obesity.

Shiwani Moghe, MS, a graduate student at TWU, decided to evaluate whether blueberry polyphenols, Blueberrin play a role in adipocyte differentiation, the process in which a relatively
unspecialised cell acquires specialised features of an adipocyte, an animal connective tissue cell specialised for the synthesis and storage of fat. Plant polyphenols have been shown to fight adipogenesis, which is the development of fat cells, and induce lipolysis, which is the breakdown of lipids/fat. Moghe will present her research at the Experimental Biology 2011 meeting for the American Society for Nutrition on Sunday, April 10, at 12:45 pm.

"I wanted to see if using blueberry polyphenols could inhibit obesity at a molecular stage,"  said Moghe. The study was performed in tissue cultures taken from mice.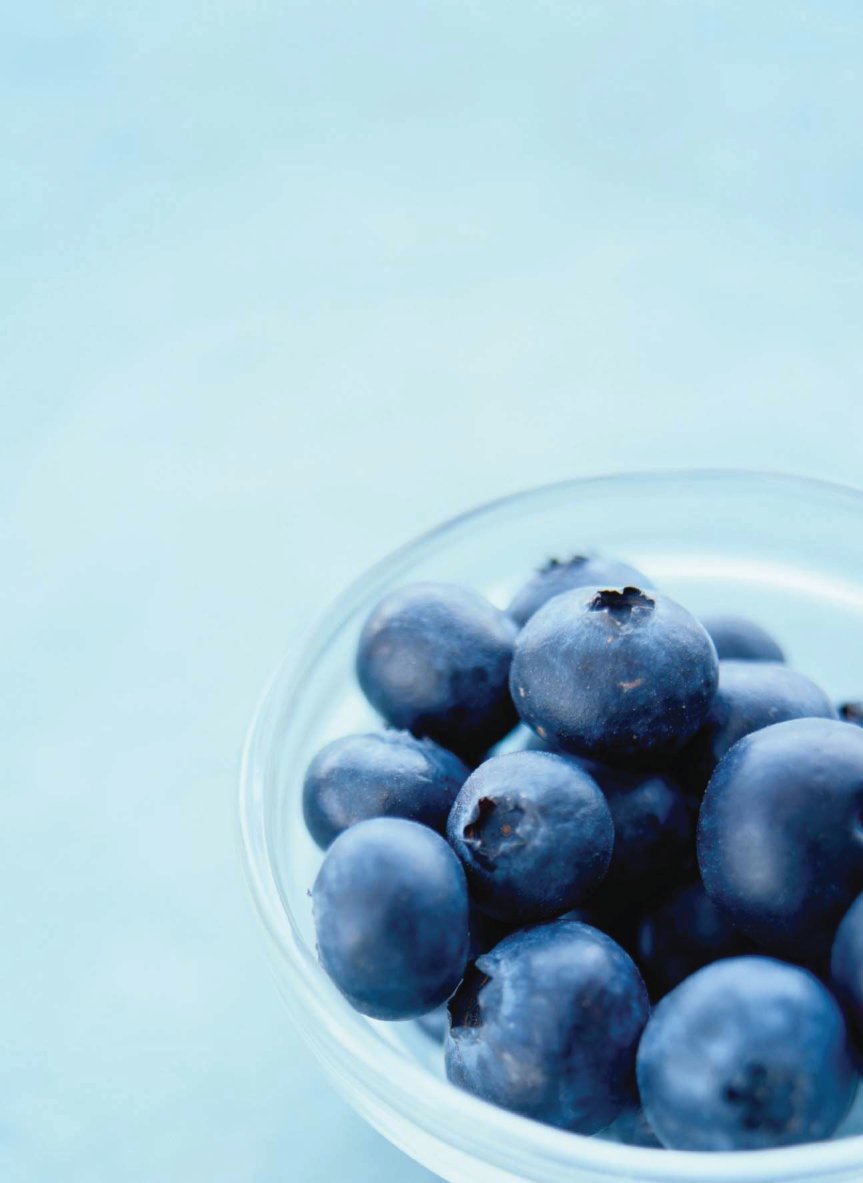 The polyphenols showed a dose-dependent suppression of adipocyte differentiation. The lipid content in the control group was significantly higher than the content of the tissue given three doses of blueberry polyphenols. The highest dose of blueberry polyphenols yielded a 73% decrease in lipids; the lowest dose showed a 27% decrease.
"We still need to test this dose in humans, to make sure there are no adverse effects, and to see if the doses are as effective. This is a burgeoning area of research. Determining the best dose for humans will be important," said Moghe. "The promise is there for blueberries to help reduce adipose tissue from forming in the body."
These preliminary results contribute more items to the laundry list of benefits related to blueberries, which have already been shown to mitigate health conditions like cardiovascular disease and metabolic syndrome.

Experimental Biology Conference 2011 Washington DC
Panaxea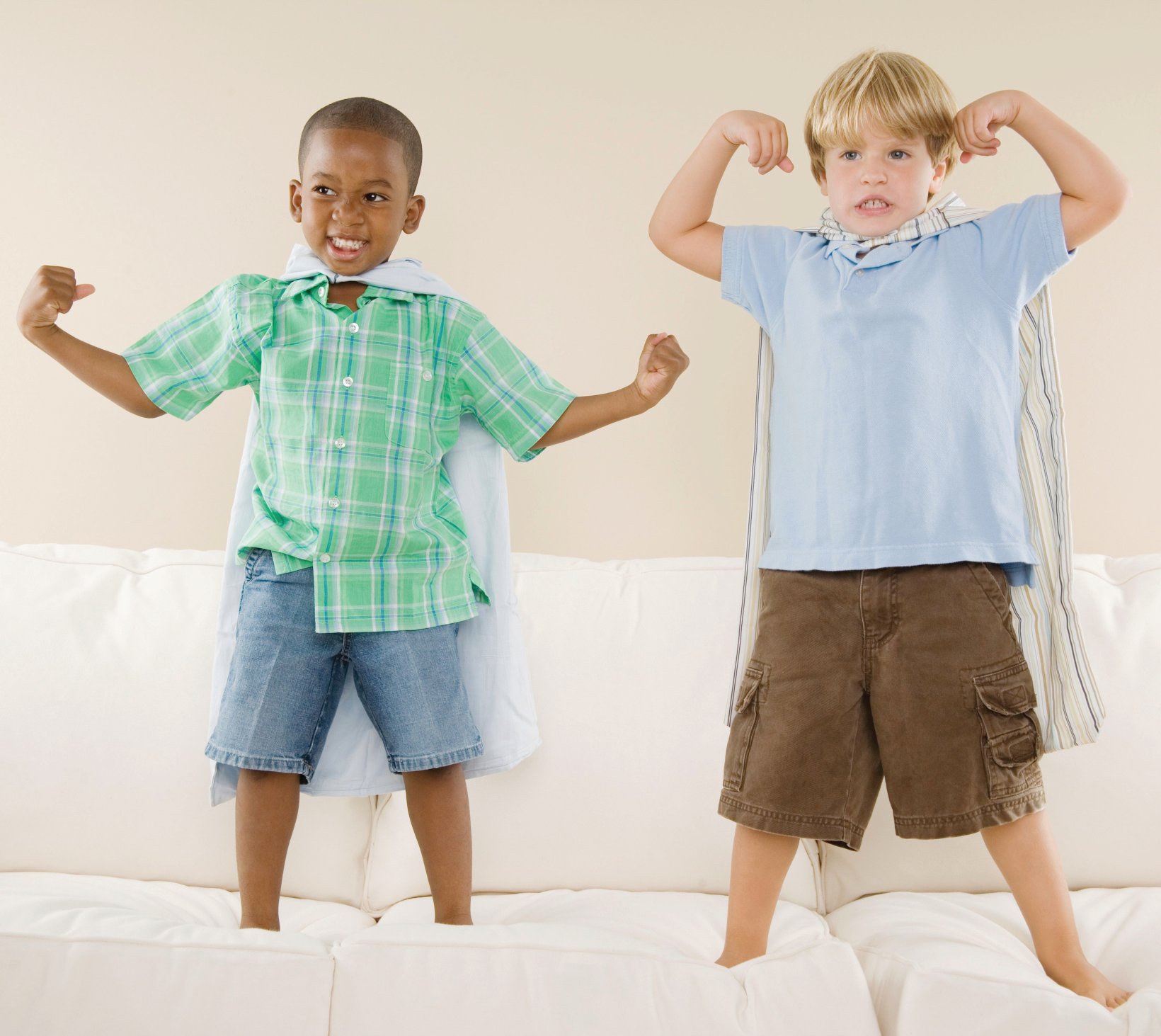 Elimination diet for ADHD
The study by Lidy Pelsser and colleagues (Feb 5, p 494) attempted to determine whether a restricted elimination diet is an effective treatment for attention-deficit hyperactivity disorder (ADHD). Although the design had some methodological strengths, a chain is only as strong as its weakest link.
Unfortunately, the study's design was severely flawed since none of the outcome assessments was blind to treatment status. The investigators should have included at least one objective, independent assessment of attention, impulsivity, or activity level.
Although it is reasonable for families of young hyperactive children to consider elimination diets, this study raises as many questions as it answers with respect to this treatment approach.
Original Text
The Naturopathic Approach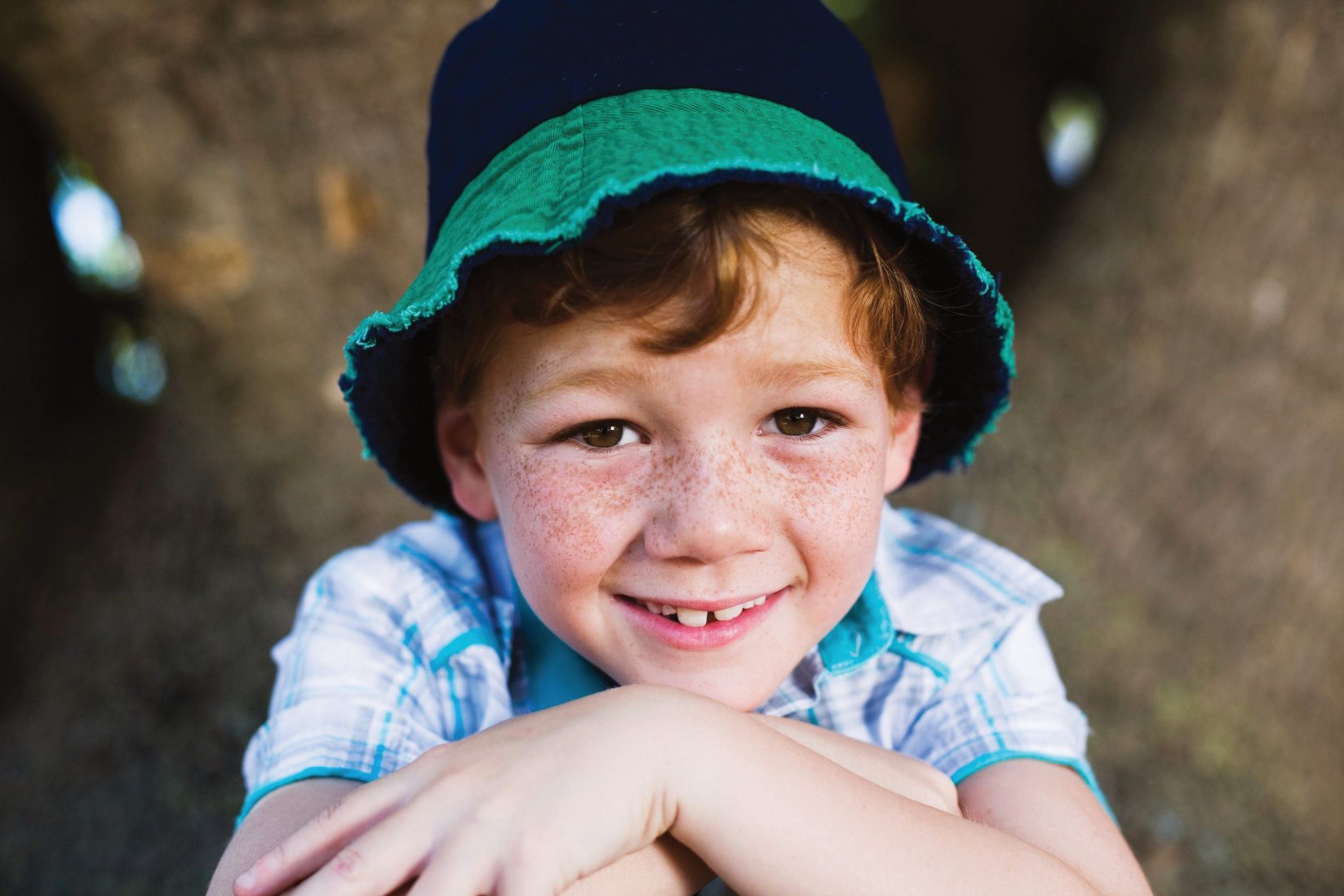 Give your baby a chance to grow to become the best that s/he can be. Natural medicines can assist to balance and harmonise the body/mind without the nasty side effects and dependency of conventional medical drugs that may lead to long term depression.
If you and your Dr decide that you need to put your child on medical drugs, ensure you are encouraging the normal healthy development of body and brain with proper nutrition and a supportive lifestyle, in time you might need less of the drug or totally eliminate it.
Please read below more information on Naturopathy and ADHD.
Make an appointment today (
[email protected]
) and start to build better health for your most precious little people.
Definition
The term "attention deficit" is misleading. In general, the current predominating theories suggest that persons with ADHD actually have difficulty regulating their attention; inhibiting their attention to non-relevant stimuli, and/or focussing too intensely on specific stimuli to the exclusion of what is relevant. In one sense, rather than too little attention, many persons with ADHD pay too much attention to too many things, leading them to have little focus.
The major neurologic functions disturbed by the neurotransmitter imbalance of ADHD fall into the category of executive function. The 6 major tasks of executive function that are most commonly distorted with ADHD are (1) shifting from one mindset or strategy to another (i.e., flexibility), (2) organization (e.g., anticipating both needs and problems), (3) planning (e.g., goal setting), (4) working memory (i.e., receiving, storing, then retrieving information within short-term memory), (5) separating affect from cognition (i.e., detaching one's emotions from one's reason), and (6) inhibiting and regulating verbal and motoric action (e.g., jumping to conclusions too quickly, difficulty waiting in line in an appropriate fashion).
Causes and Risk Factors
Like most complex neurobehavioral syndromes, the cause of ADHD is unknown (Daruna et al. 2000). Genetic factors as well as other factors affecting brain development during prenatal and postnatal life are most likely involved (Daruna et al. 2000). The use of functional neuro-imaging has led to identification of a number of consistent features in the brains of ADHD children. These features include decreased arousal and glucose metabolism and increased theta (4 to 8 Hz) activity in both the frontal and subcortical regions (Thompson and Thompson 1998). Results of animal studies and the therapeutic success of psycho-stimulant medication suggest that the aetio-pathology (cause of disease) of ADHD may involve hypofunctional (poor function) dopamine pathways and other neurotransmitter imbalances (Kidd 2000).
Heredity: children with ADHD usually have at least one first-degree relative who also has ADHD and one-third of all fathers who had ADHD in their youth have children with ADHD (National Institute of Mental Health 2001).
Gender: ADHD is more prevalent in boys; the male-to-female ratio is 4:1 in epidemiologic surveys and 9:1 in clinic samples (Daruna et al. 2000).
Prenatal and early postnatal health: maternal drug, alcohol, and cigarette use (National Institute of Mental Health 2001); in-utero exposure to toxins, including lead, dioxins and polychlorinated biphenyls (PCBs); nutrient deficiencies and imbalances.
Abnormal thyroid responsiveness (possibly caused by exposure to pollutants during perinatal period) (Kidd 2000).
Learning disabilities, communication disorders (Kidd 2000), and tic disorders such as Tourette's syndrome (American Psychiatric Association 1994).
Nutritional factors: allergies or intolerances to food, food colouring, or additives (Kidd 2000).
Environmental exposures: chronic exposure to lead and other toxic metals have been linked to a variety of neurobehavioral sequelae in children (Kidd 2000).
Extreme or pervasive psychosocial stressors (such as marital discord or parental psychopathology); in isolation probably not a major cause of ADHD, but may contribute in combination with other risks (Wolraich and Baumgaertel 1997).
Symptoms & Signs – Inattentive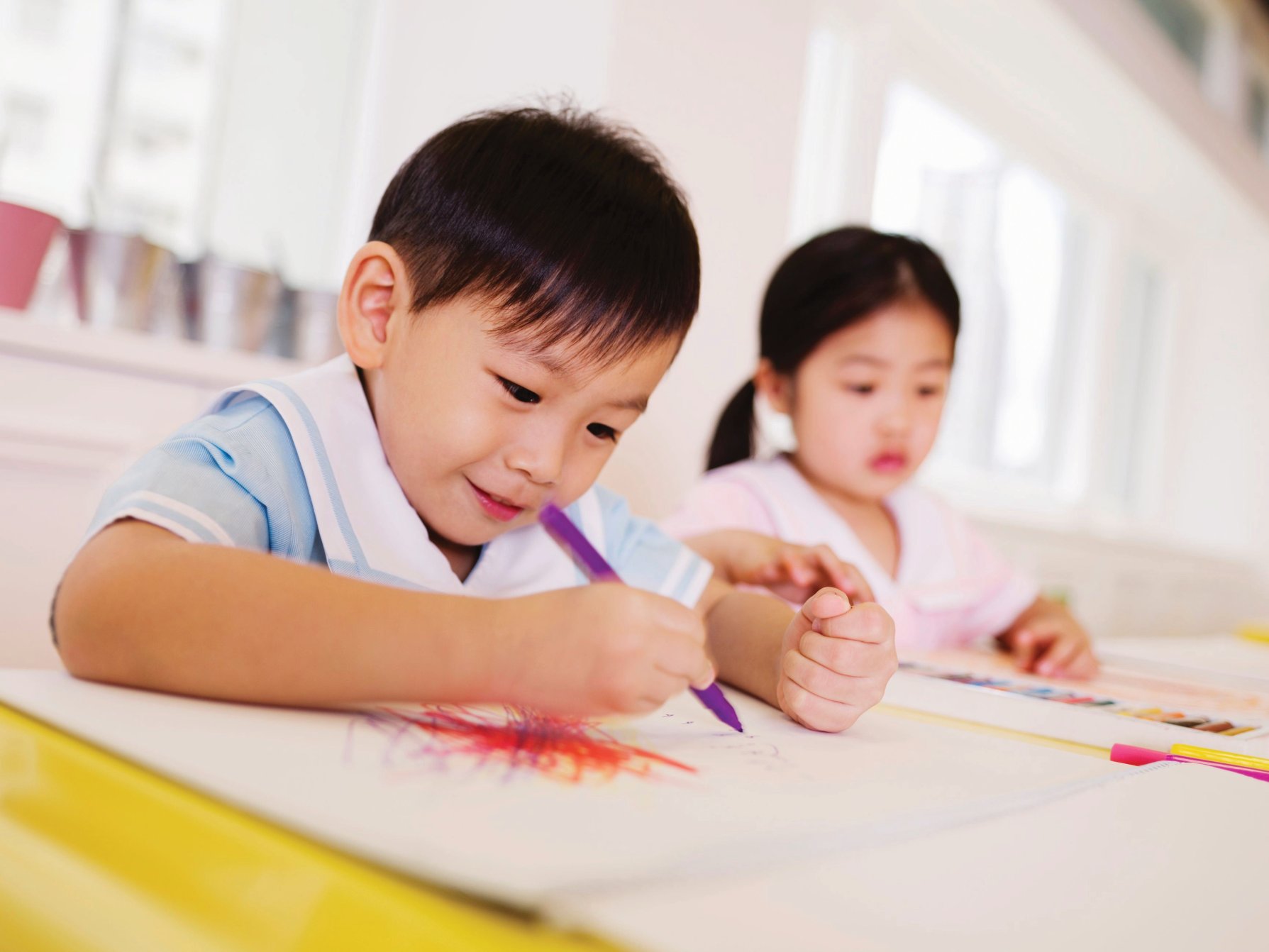 Fails to give close attention to details or makes careless mistakes
Has difficulty sustaining attention in tasks or play activities
Does not seem to listen when spoken to directly
Does not follow through on instructions and fails to finish schoolwork, chores, or duties in the workplace
Has difficulty organizing tasks and activities
Avoids, dislikes, or is reluctant to engage in tasks that require sustained mental effort
Loses things necessary for tasks or activities
Is easily distracted by extraneous stimuli
Is forgetful in daily activities
Symptoms & Signs - Hyperactive
Fidgets with hands or feet, or squirms in seat
Leaves seat in situations where remaining seated is expected
Runs or climbs excessively in inappropriate situations (in adolescents or adults, may be limited to subjective feelings of restlessness)
Has difficulty playing or engaging in leisure activities quietly
Acts as if "driven by a motor"
Talks excessively
Blurts out answers before questions are completed
Has difficulty awaiting turn
Interrupts or intrudes on others
Pathology Tests
Hair metal analysis
Useful for screening for metal toxicity, which may be a triggering factor
Indican Testing
Diet and Lifestyle
Behavioural modification programs are recommended, to assist sufferers and parents establish suitable routines and systems for managing undesirable behaviour.
Patients do best in school and work environments which offer a highly structured approach.
Ensure that punishment is not overly harsh, and that praise is given for acceptable behaviours.
Ensure adequate sleep and physical exercise.
Diet
Patients should avoid coffee, cola and other caffeinated drinks (if taking stimulants).
Diet should be low in sugar and carbohydrates, as hypoglycaemia may trigger symptoms.
Each meal should have protein to provide adequate amino acids for healthy neurotransmitter production.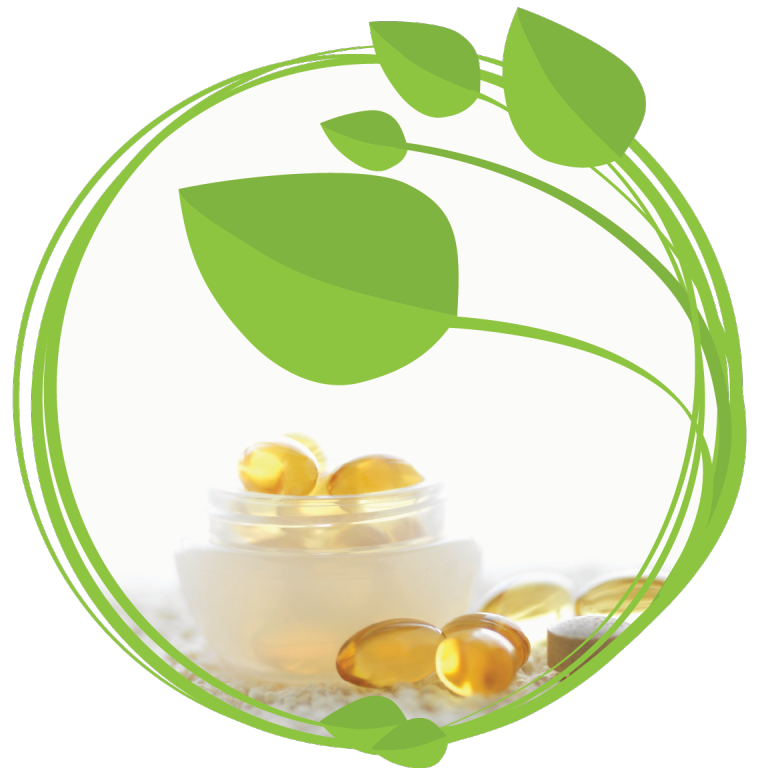 Nervous Tissue Support
Enhances concentration, mental alertness and cognitive function, Improves short and long term memory.
The ideal combination of herbal therapy, nutrition and lifestyle/behavioural changes can make the difference between dependency on drugs, weakness of body and character and a strong healthy person.
Price rises hitting diet of Manningham's poor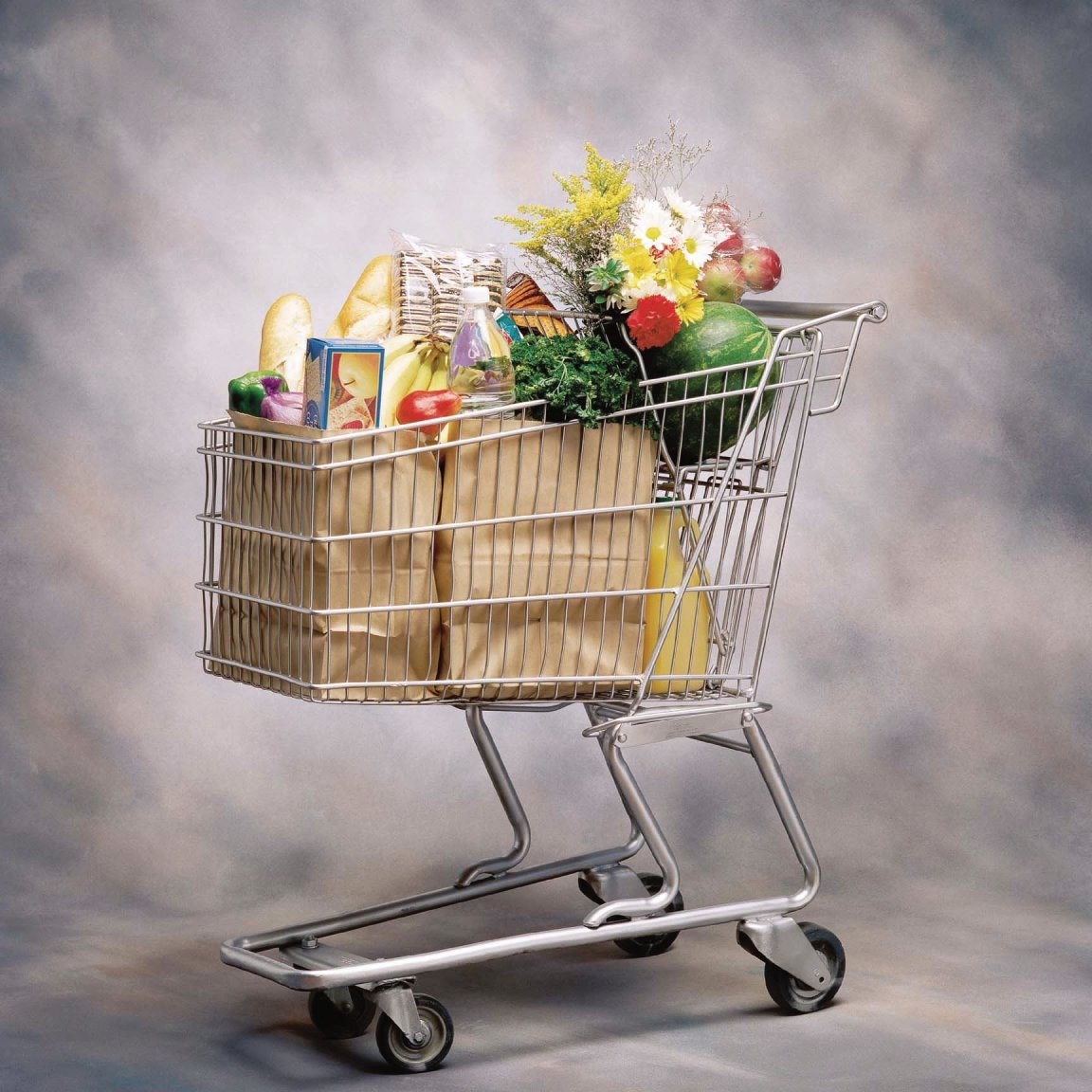 RISING produce prices are affecting the diet and health of Manningham's low-income earners, local GPs and welfare workers say.
Manningham General Practice's Dr Amitabh Ilango said he had already seen subtle signs of poor diets among patients in response to rising fruit and vegetable prices.
Dr Ilango said there was "no doubt" cases of malnutrition would increase if prices continued to rise. The Templestowe GP said in an effort to record the effect of tight budgets on his patients' health, he had started asking them whether they were making healthy food cutbacks.
He said elderly people and children were most at risk.
"With commodity prices going up, there is no doubt that some patients are choosing what they should eat based upon the cost rather than health benefits," Dr Ilango said.
"If the elderly and young children in their growing years are going to be deprived of adequate amounts of fruit and fibre, that will definitely impact upon their health."
Market and industry research company IIBISWorld has predicted the recent floods and cyclones would have a significant impact on Australia's agricultural sector this year.
With flood-affected Queensland and Victoria supplying 54 per cent of the nation's fruit and vegetables, big wholesale prices rises were expected.
However, the extent of the price rises at the checkout will depend on supermarkets' willingness to absorb the costs and accept blemished produce.
Manningham Community Health dietitian Carrie Wong said neglecting fresh food made people more susceptible to infections and made it harder to recover when sick.
Ms Wong said some of the community health service's clients had turned to fast food as prices at the supermarket went up.
"They think fast food is actually cheaper," Ms Wong said.
Feb 11 Shaun Turton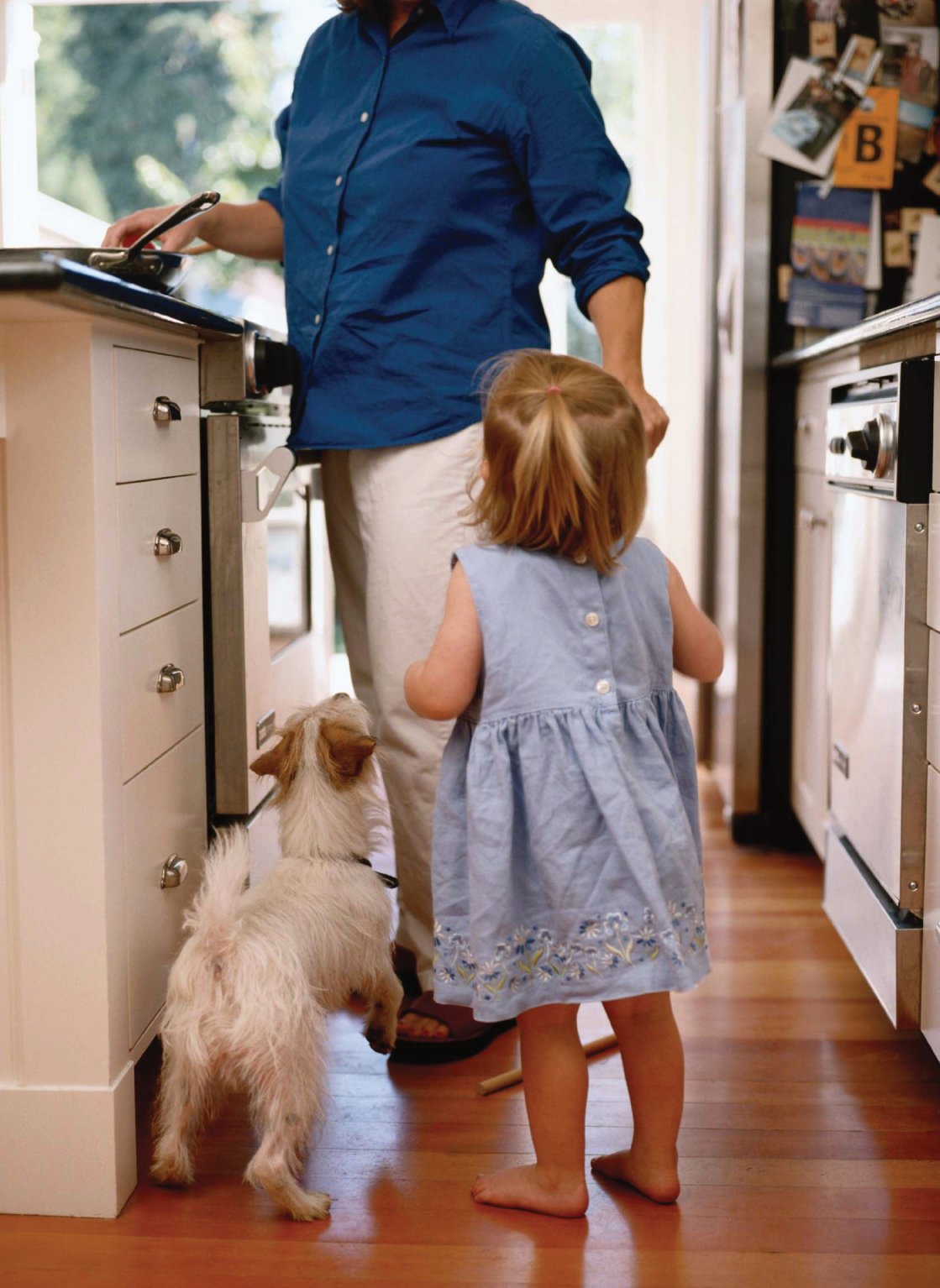 Some strategies to eat well and save money:
Buy with a friend in bulk.
Be willing to plan your meals and cook.
Be aware that you can get good quality protein from pulses or legumes. To get complete protein from pulses/legumes combine them with rice. Try brown rice to increase the nutrient density of your meal.
Tofu can be a cheap source of protein.
Vegetables prepared lovingly can be comforting, nutritious and filling.
Cheap take away foods can be filling but are high in calories and bad fats and only provide food for one meal.
Our crisis of obesity has been described as a kind of famine.
We consume 'cheap' convenience food that doesn't provide nutrients, and our body thinks that we are starved, and asks for more food.
The result is that we are getting obese but our bodies are depleted of nutrients.
Consider rich in nutrients food, get the most for your money:
/